Dale Earnhardt Jr. Spent His Final Cup Series Season in a Profane War With Uber
NASCAR legend Dale Earnhardt Jr. has spent enough of his life driving that he's alright with someone else behind the wheel.
Earnhardt isn't much different than his fans in that he enjoys using Uber, the ride-sharing service. Uber could be especially helpful if Earnhardt flew somewhere for a race and, obviously, didn't have his car on him.
But, Earnhardt and Uber had some issues along the way, and they spent part of Earnhardt's final season at the NASCAR Cup Series level in a feud.
Dale Earnhardt Jr. waged war with Uber in 2017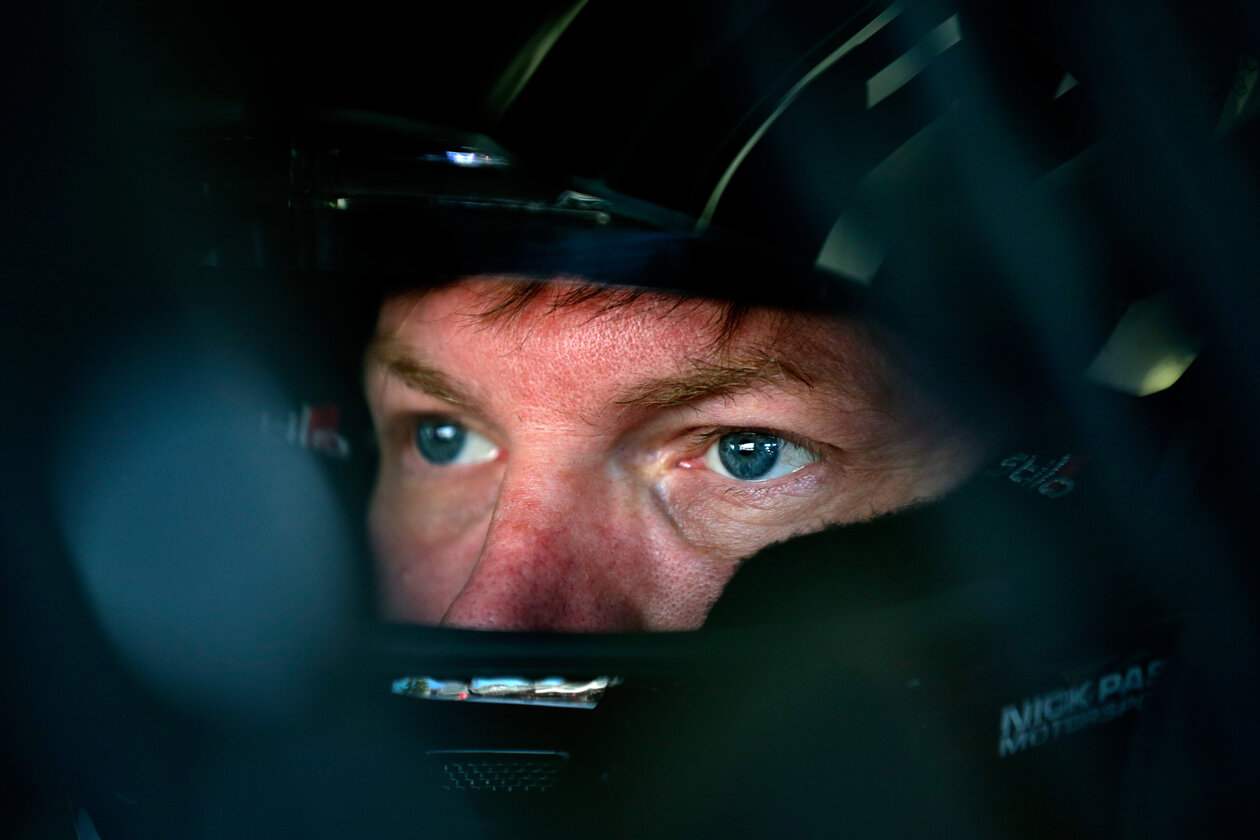 RELATED: Iman Shumpert Invested in Uber and Then Sold It 'Like an Idiot'
Dale Earnhardt Jr. could use his popularity for many things, but not his Uber score.
For the unfamiliar, Uber drivers and passengers each have a star system assigned to their account. A 5-star rating is a perfect score, and each party can grade the other; this helps warn others about drivers who speed, for example, or passengers who are unruly in the back.
Earnhardt, naturally, wanted a perfect score. But in the summer of 2017, the NASCAR legend shared his Uber rating on Twitter and informed his fans that the score wasn't quite where he hoped it'd be.
"I'm a 4.0 on @Uber rating? That's complete s–t."
A 4.0 is far from bad, but Earnhardt wanted to be the best. He later tweeted that his score was at 4.17 and climbing — and that's when Uber jumped into the fight.
The two sides each stood their ground
RELATED: Kevin Durant Turned a $1 Million Investment into a $15 Million Profit
While Dale Earnhardt Jr. kept updating his Twitter followers on his Uber rating, the company had something to say.
On their official Twitter account, Uber poked fun at Earnhardt with passenger tips relating to NASCAR. The company suggested Earnhardt refrain from asking to swap seats with the driver, make fewer pit stops, and use the doors rather than exiting through the window.
Unfortunately for Earnhardt, something went wrong along the way. At 4:58 p.m. ET on Aug. 26, 2017, Earnhardt tweeted that his Uber score was up to 4.29.
Later that night, Earnhardt tweeted the latest update on his pursuit of a perfect score.
"Just took another ride and the guy promised a 5 [star emoji]. He lied. I'm now down to a 3.88. Such b——t."
Earnhardt later said that he listened to the driver complain "about how being an Uber driver sucks." And, of course, Earnhardt tipped and gave the driver a 5-star rating.
Dale Earnhardt Jr. and Uber never quite made up
RELATED: Dale Earnhardt Jr. Is Worth $300 Million, but His Ideal Day Once Consisted of Nothing More Than Drinking Beers at Walt Disney World
It has been nearly four years since Dale Earnhardt Jr. and Uber waged a great war of words — er, tweets.
Earnhardt hasn't provided any updates about his score since discussing his 3.88 rating. However, Earnhardt was still using Uber in November 2018, when he shared more aggravation.
"Got in an Uber and slid across the back seat because I was sharing it with another person," Earnhardt wrote. "Driver complained I was likely to rip his leather seat."
There has been no word if Earnhardt switched to Lyft or local taxi services following his feud with Uber.
Like Sportscasting on Facebook. Follow us on Twitter @sportscasting19.