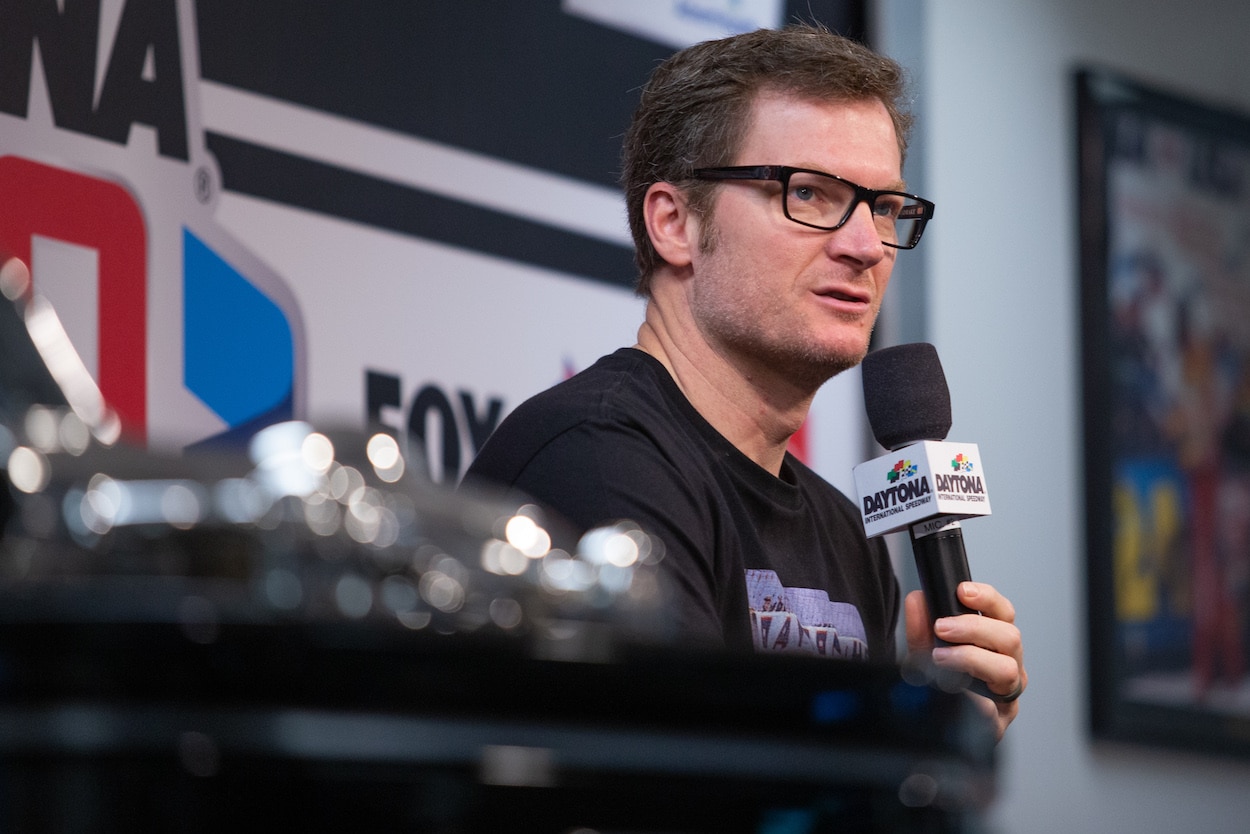 Dale Earnhardt Jr. Showed This Week Why He's Still a Fan Favorite by Giving NASCAR Fans What They Want
This week Dale Earnhardt Jr. talked about the addition of Denny Hamlin to the podcast family but also revealed another piece of news that showed why he's still a fan favorite by giving fans what they want.
Dale Earnhardt Jr. didn't win the NASCAR Cup Series Most Popular Driver Award 15 years in a row by accident. Since retiring from full-time racing, he's stayed connected to the sport and remained a fan favorite through his work with NBC and his popular weekly podcast.
This week during a special appearance on Dirty Mo Live, the NASCAR Hall of Famer discussed the latest podcast addition to the family, Denny Hamlin, and revealed an exciting change for 2023 that is giving fans what they want.
Dale Earnhardt Jr. welcomes Denny Hamlin to Dirty Mo Media family
Dale Earnhardt Jr. welcomed Denny Hamlin as a guest on the Dale Jr. Download last year. The Joe Gibbs Racing driver also appeared on the Door Bumper Clear podcast. During those interviews, the three-time Daytona 500 winner interacted smoothly with the co-hosts, and offered insightful commentary throughout each show.
Earnhardt and his right-hand man Mike Davis recognized Hamlin's natural talent. That's why this week the company announced that the driver was becoming part of the Dirty Mo Media family and will be hosting a podcast of his own called Actions Detrimental that will debut in February. 
Dale Jr. Download expanded to three episodes a week
The addition of a Hamlin podcast was big news in the industry. Big enough that Earnhardt joined Davis for the first edition of Dirty Mo Live in 2023 to discuss the new show featuring the outspoken driver. While most of the conversation focused on the addition of Hamlin to the roster, toward the end of the discussion, Davis talked about the Download and how the team hopes to one day have a weekday show that is aired on TV. Until then, fans will get the next best thing.
"We're going to be trying some stuff this year. We're doing it because I think it's a fantastic idea," Davis said. "We're basically going to come to you three times a week. The Dale Jr. Download will come to you three times a week. It'll come to you on Tuesday. It'll come to you on Wednesday. It'll come to you on Thursday. That's the good news. 
"Tuesday's show is dedicated solely to reacting, and basically what people know as our Dirty Air segment. It is going to be our Tuesday show. We'll go half hour, 45 minutes… Wednesday's will be our guest interview. We're going to move everything out of the way and let that breathe. And on Thursdays we're going to have a bunch of other segments." 
"We're almost getting to a daily show," Earnhardt chimed in. "It will be three separate episodes of the Dale Jr. Download each week. That's exciting to me." 
More content in future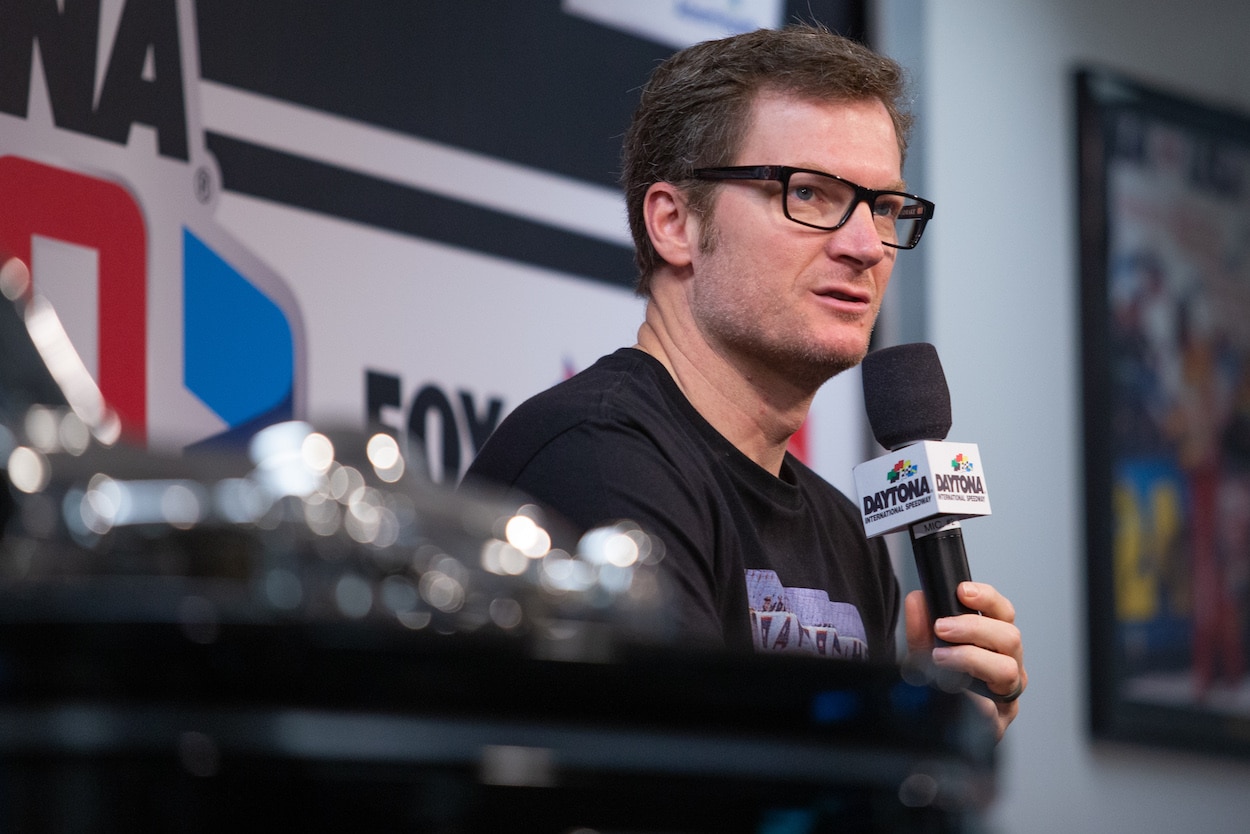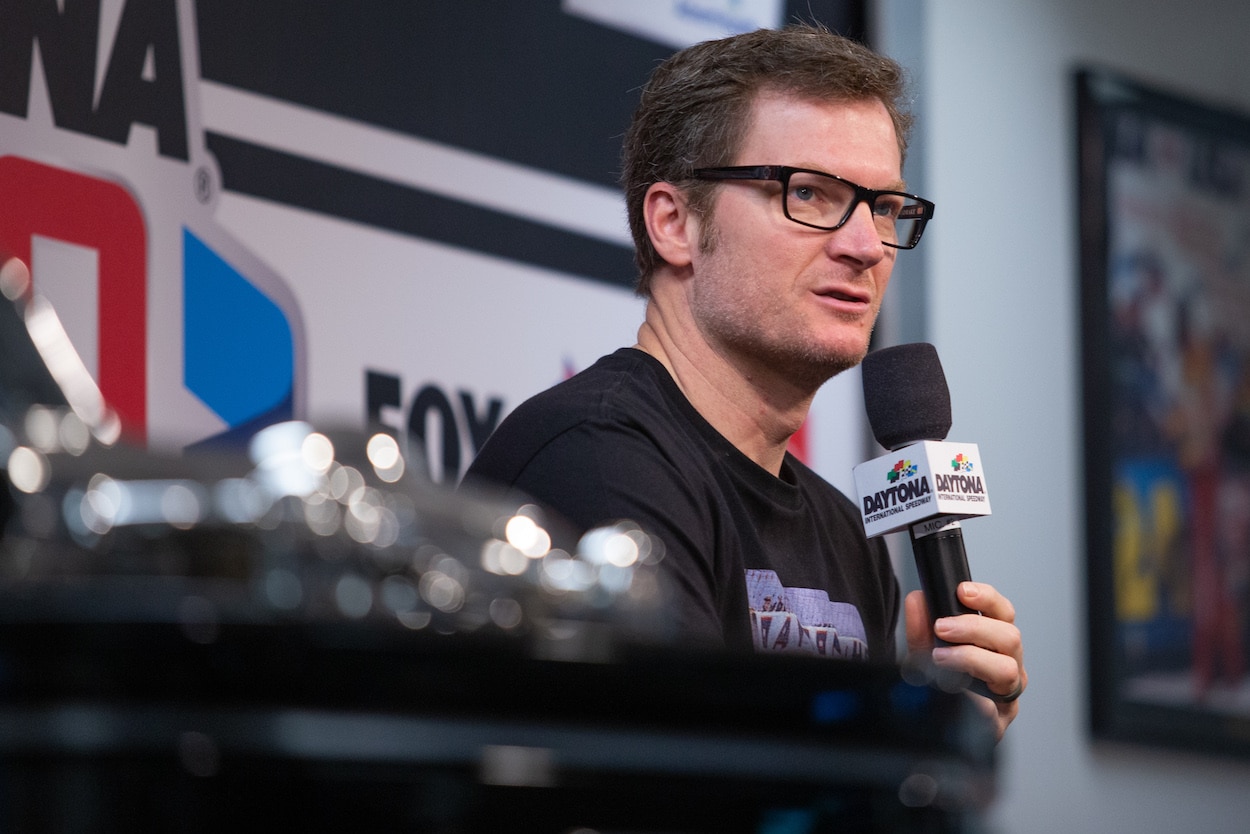 It's also exciting to the fans who enjoy regularly listening to Earnhardt and his chats — with and without guests — about what's happening in NASCAR. But wait, there's more. 
Moments after talking about adding more DJD shows each week, the former driver said that they are also hoping to do more live shows in 2023 because he wants to have more direct interaction with the fans. 
"I think you mentioned it, but not in detail, we're going to possibly do more live content. Live episodes," Earnhardt said.
"I would be curious if people want Dirty Air live?" Davis questioned.
"I would love to do it live," Earnhardt replied. "Just like right now, being able to go to a message board, being able to go somewhere and get feedback. OK, what have we not talked about? What question does Bob have about our discussion? Because I want to answer everything that's on their mind. If there's a recurring thing coming down the pipe in the chat room or whatever, we need to be able to get to that. 
"I hate the fact that sometimes our listeners are hearing us but they can't engage. They're like: 'Wait, ask this question. When are you going to ask him that? That's the obvious thing to say right now.' We need them to have that line of communication with us, to help us. That would be awesome." 
The fans undoubtedly agree.