Kerry Earnhardt's Earnings as a NASCAR Driver Are Nothing Compared To His Younger Brother, Dale Jr.
NASCAR fans worldwide know about Dale Earnhardt Jr., but they'll be forgiven if they still need to learn about Kerry.
Kerry, for the unfamiliar, is Dale Jr.'s older half-brother. The eldest son of Dale Earnhardt Sr., Kerry pursued his own racing career and spent nearly a decade in NASCAR.
It goes without saying that Dale Jr. made far more money than Kerry, but the differences are staggering.
Kerry Earnhardt earned roughly $2 million as a NASCAR driver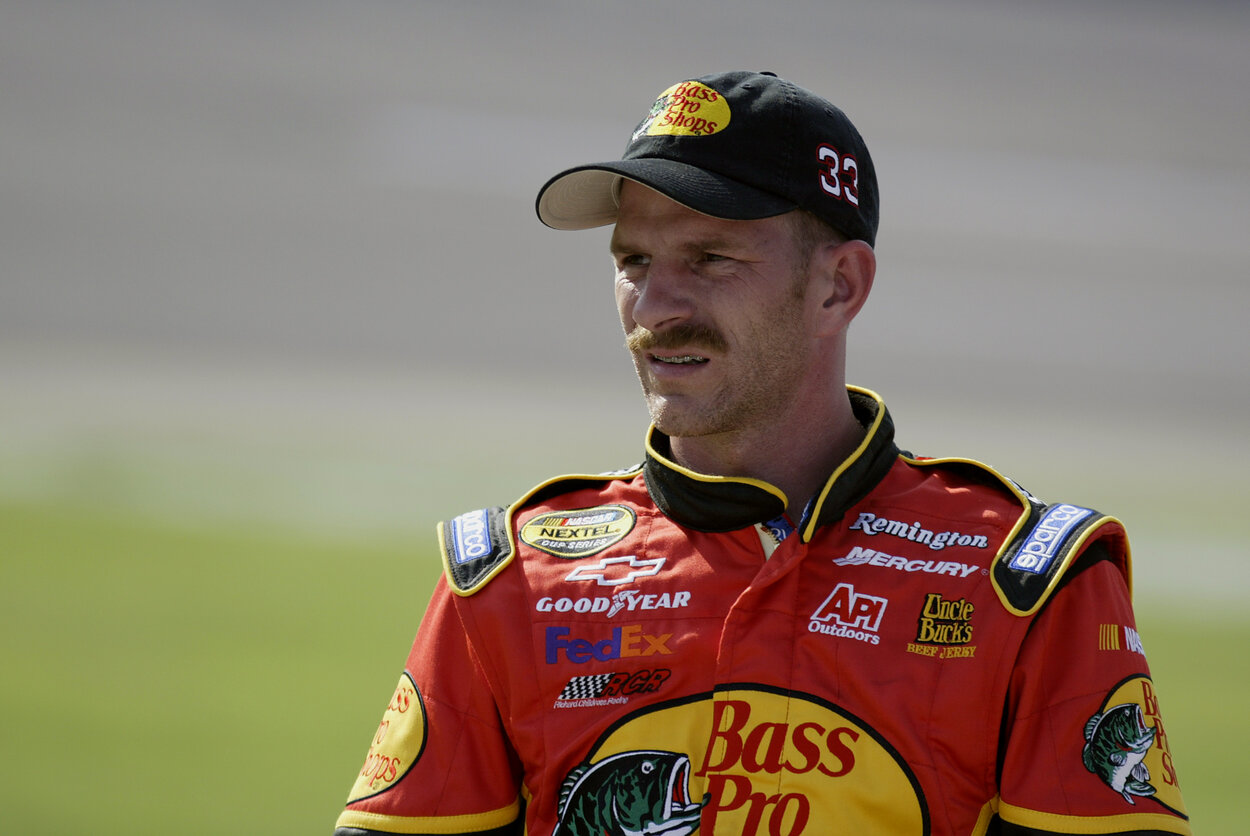 Kerry Earnhardt made it to NASCAR's highest levels, and he was compensated for such an achievement.
Racing-Reference measures earnings based on how drivers performed on the racetrack. The site does not list endorsements under the earnings category.
According to Racing-Reference, Kerry earned $504,562 in seven races at the NASCAR Cup Series level from 2000-05. Most of his earnings came in what is now the Xfinity Series, where Kerry made $1.29 million from 1998-2009.
The younger Earnhardt also earned $271,564 in the Truck Series.
All in all, Kerry made just over $2 million — $2,066,672, to be exact — when it comes to his performance.
Dale Earnhardt Jr.'s seasonal earnings remain insanely high
Comparing Kerry Earnhardt's career earnings to Dale Earnhardt Jr.'s is a drastic choice, especially at the Cup Series level.
Still, it's incredible looking at how much the two made and putting the numbers against one another. Racing-Reference listed Earnhardt's racing earnings from 1999-2015 at $95.6 million; the site did not list how much Earnhardt Jr. made in 2016 or 2017. 
From the time that Dale Jr. became a full-time driver in 2000, he never made less than $2.8 million in a Cup Series season through 2015. Kerry earned just over $2 million for his racing career as a whole.
And again, Racing-Reference only looks at what they earned in terms of performance. Forbes valued Earnhardt's career earnings at an estimated $410 million in earnings as of April 2017, but they factored in "earnings from salary, endorsements, and his share of licensing and race winnings during his nearly two decades on the track."
Kerry Earnhardt had a fine career in his own right
All in all, that Kerry Earnhardt made it as far as he did as a NASCAR driver is worth commending.
Earnhardt participated in seven races at the Cup Series level and 72 races in what is now the Xfinity Series. He had six top-10 finishes at the latter level.
No, Kerry didn't have the career that his older brother did, and he definitely didn't live up to the expectations that came with being Dale Earnhardt Sr.'s oldest son. But any driver who participates in a NASCAR race has come far enough to where that is what matters.
Jeffrey Earnhardt, Kerry's son, is an active racer in the Xfinity Series. The younger Earnhardt — and Dale Sr.'s grandson — recently placed 19th at the EchoPark 250 in Atlanta.
All stats and contract figures courtesy of Racing-Reference.