Dale Earnhardt Sr. Had a Softer Side, and Michael Waltrip Got a Close Look at It
This month will mark the 20-year anniversary of Dale Earnhardt's tragic death on the final lap of the 2001 Daytona 500. That fatal accident overshadowed the first career NASCAR Cup Series win for Earnhardt's close friend and employee, Michael Waltrip. What should have been the brightest day of Waltrip's career turned out to be the darkest. Not only had his first career win been overshadowed, but he'd lost his closest friend in NASCAR.
The Intimidator makes friends with Michael Waltrip
Dale Earnhardt didn't earn the nickname "The Intimidator" for nothing. This man would do anything short of cold-blooded murder to win a race. On one occasion, he even climbed out of his car to manually wipe his windshield while the car was still moving forward.
While Earnhardt made no friends on the track, he unexpectedly made one friend off of it — a young, down-on-his-luck driver named Michael Waltrip. The younger brother of three-time Cup Series champion Darrell Waltrip, Michael had struggled to reach his brother's level. While Michael had notched a few wins in the then-Busch Series, he hadn't reached Victory Lane in the Cup Series.
Despite this, he and Earnhardt had a strange rapport with each other. "We started hanging out together, going on vacation together, fished, drank, laughed, and shared lives away from the track," Waltrip wrote for The Daily Beast in 2019.
Dale Earnhardt gives Michael the opportunity of a lifetime
Michael Waltrip finally got his first taste of Winston Cup victory at The Winston Select all-star race in 1996. Although he started last for the race proper, Waltrip scraped his way through the field, passing both Earnhardt and Terry Labonte late to capture the upset win. Granted, it was not an official points-paying win, but it was still a win.
Waltrip recounted to The Daily Beast a conversation he had with Earnhardt after the race. According to Waltrip, Earnhardt told him over a beer, "You would win if you drove one of my cars."
He meant it, too. At the time, Earnhardt had just started his own team, Dale Earnhardt Incorporated. By 1999, they would enter the Cup Series full-time with one car, expanding to a two-car operation the following year. In the 2000 season, the team pulled off three race wins: two from Earnhardt's son, Dale Jr., and one from Steve Park.
By 2001, DEI were ready to expand to a three-car operation, and Waltrip was the one that Earnhardt tapped to drive the no. 15 NAPA Auto Parts Chevrolet.
Michael Waltrip's best day ever becomes his worst day ever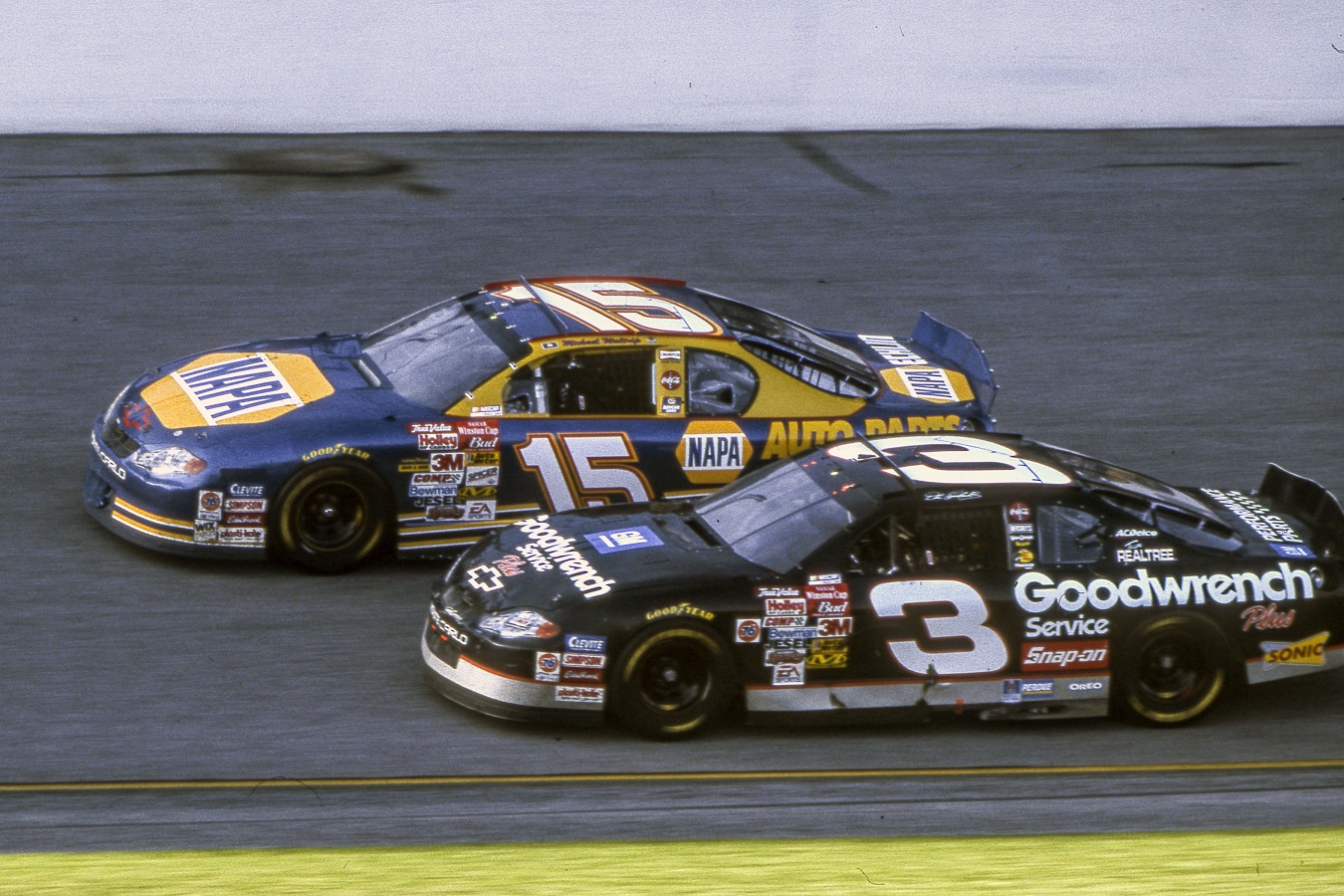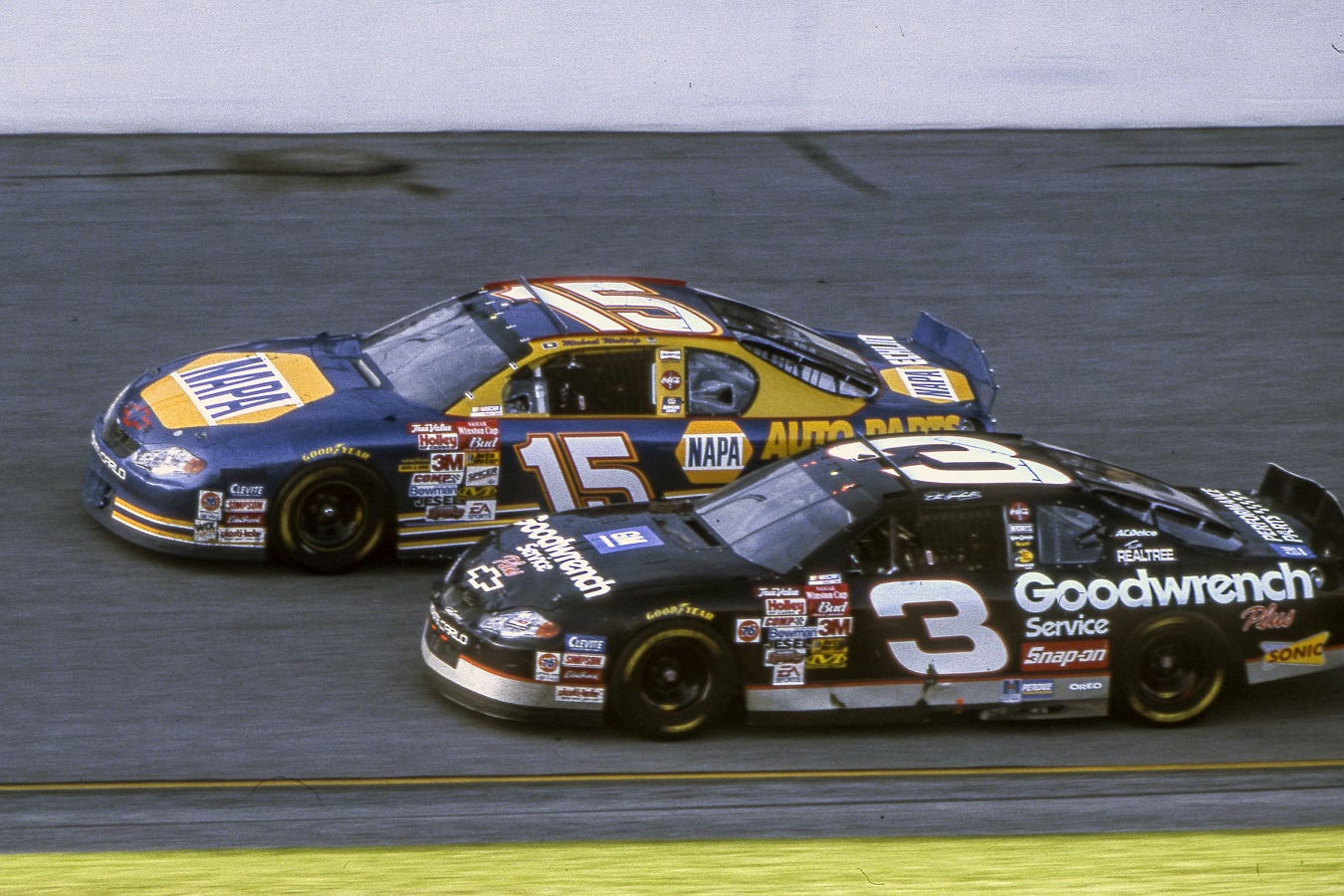 In his debut with DEI, Michael Waltrip repaid every bit of faith that Earnhardt had in him. Throughout that Speedweeks, he had one of the fastest cars on the grid and stayed near the front of the field throughout the race. In the closing laps, after a major accident triggered a red flag, Waltrip came out with the race lead.
It was between Michael Waltrip and his DEI teammate, Dale Earnhardt Jr., for the Daytona 500 win. On the final lap, Waltrip held off the younger Earnhardt for the victory. It was his first official Cup Series win in his 463rd start, in the biggest race of them all.
But as he arrived in Victory Lane, he had to have known that something was wrong. Neither Dale nor Dale Jr. showed up to congratulate him. They were already on their way to Halifax Medical Center.
Twenty years later, the loss of Earnhardt still hurts almost as much as it did then.
"I think everything happens for a reason," said Waltrip to USA Today. "If I could change history or change life, the hug I would have gotten from Dale after the race that day would have been the best hug I've ever had in my life.