Dale Earnhardt Sr. Refused to Talk to Dave Marcis for 2 Months After an On-Track Incident but Ultimately Buried the Hatchet and Admitted That He 'Had That Coming'
It must have been a challenge, at times, to have been friends with late NASCAR legend Dale Earnhardt Sr.
If you think you could innocently stand in front of the seven-time Winston Cup champion in line for dinner or a movie or anything, forget it. Instead of him using his front bumper to clear the field, his buddies could expect an elbow, a hip, a knee, or anything that would give The Intimidator the edge.
Sound ridiculous?
Not according to his old motorsports acquaintance Dave Marcis, who was bumped out of the way several times.
NASCAR friendship formed via shared experiences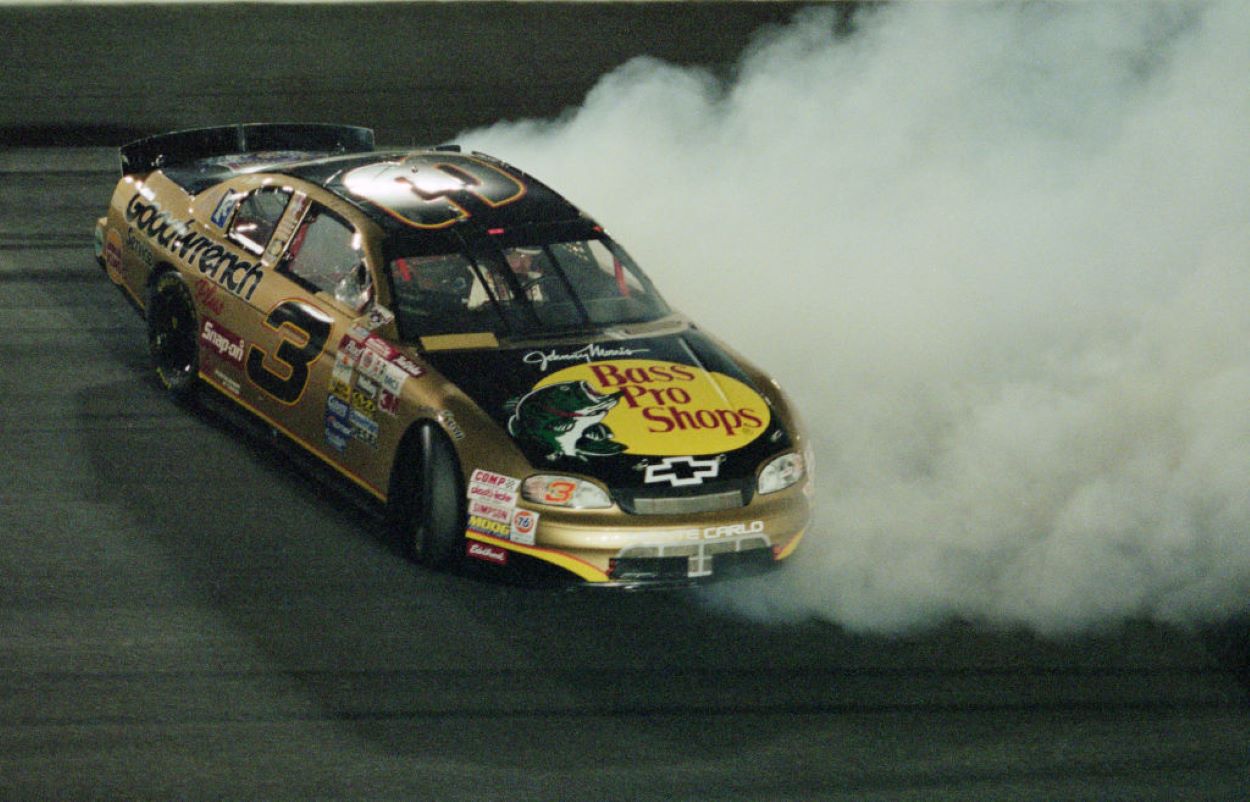 A quiet Midwesterner known to wear wing-tipped shoes, Marcis developed an unlikely friendship/rivalry with Earnhardt Sr., a bigger-than-life personality and one of Winston Cup's most prominent stars during a time of its most significant growth.
When dealing with his mismatched friend, Marcis must have been patient and understanding. But as the two rose through the short-track ranks in the 1970s, they bonded over fishing, hunting, and, of course, putting a wrench to their racing machines.
In a 2020 interview with NBC Sports, Marcis recalled hearing of the young, brash, hotshot driver.
"When I first heard of Dale racing down here, he wasn't in NASCAR yet, but he was running the short tracks and had a good reputation — but he also had a rough reputation at the same time," Marcis said. "A lot of people would say to me, 'You ought to go run this track and race against Earnhardt.'"
Well, Marcis, who made his NASCAR debut in 1968, soon had that opportunity. They came in various series, including Winston Cup, Grand National, and short-track events. Earnhardt emerged on the NASCAR scene in 1975 and replaced Marcis three years later.
The veteran's one-year contract with Rod Osterlund was nearing an end, and the youngster got the call. Earnhardt captured his first Winston Cup title two years later.
Marcis didn't hold a grudge.
He shook Earnhardt Sr.'s hand and went racing as an independent team owner/operator.
Dale Earnhardt Sr., Dave Marcis bond over Neil Bennett loss
The friendship between Marcis and Earnhardt Sr. strengthened through the 1980 and '90s via shared experiences — and grief.
Driver Neil Bennett died following a practice-lap crash in 1994 in preparation for the Daytona 500. Devastated by the loss, Earnhardt Sr. had lost a good friend and trusted confidant who assisted in testing his race-day machines.
He turned to Marcis.
"We became the biggest, greatest friends," said Marcis, who continued helping Earnhardt Sr. with car testing. "I was quite honored to have tested the car, worked with Larry McReynolds and all the guys on the team on the car Dale won the Daytona 500 with, and he thanked me in victory circle for that testing.
"He was a great guy, did a lot of things for a lot of people that a lot of people didn't know nothing about and he didn't want publicity about."
But being friends with Earnhardt Sr. had its limits.
Dave Marcis made move like The Intimidator
Racing hard at Martinsville Speedway, the friends went at it, challenging the other to make a move. So Marcis made like The Intimidator.
"Dale was hammering at me and hammering at me, and I got ticked off about it and spun him out," Marcis said, laughing, "He wouldn't talk to me for two months. He was mad.
"But you know what, you've got to do what you've got to do. I had to stand up for myself, and I can't let people run over me because if I did, then I was going to have trouble all the time."
It may have taken a while, but eventually, Earnhardt Sr. had a change of heart.
"Finally, one day, he walked up to me and grabbed me around the neck, had a big old grin on his face and said, 'You know that deal at Martinsville?'" Marcis explained. "And I said, 'Yes, sir.' And he said, 'I had that coming."
RELATED: Dale Earnhardt Jr. Rips Himself Over Multiple Mistakes He Made During NBC Broadcast at Talladega: 'I Wanted to Crawl Under a Rock