Dallas Cowboys 1st-Round Pick Admits He Hated Bill Parcells His Rookie Season: 'I Wanted to Fight Him Every Single Day'
Defensive end Marcus Spears played eight seasons for the Dallas Cowboys. His first two seasons were under the watchful eye of legendary head coach Bill Parcells, and at least in his rookie season, he hated every minute of it.
The Cowboys drafted Spears out of LSU with the 20th overall pick in the 2005 NFL Draft. There were big expectations on his shoulders as a first-rounder, and Parcells got on his nerves more than once.
Years later, Spears can finally admit that he wanted to come to blows with his head coach every day of his rookie year.
Marcus Spears couldn't stand Dallas Cowboys head coach Bill Parcells as a rookie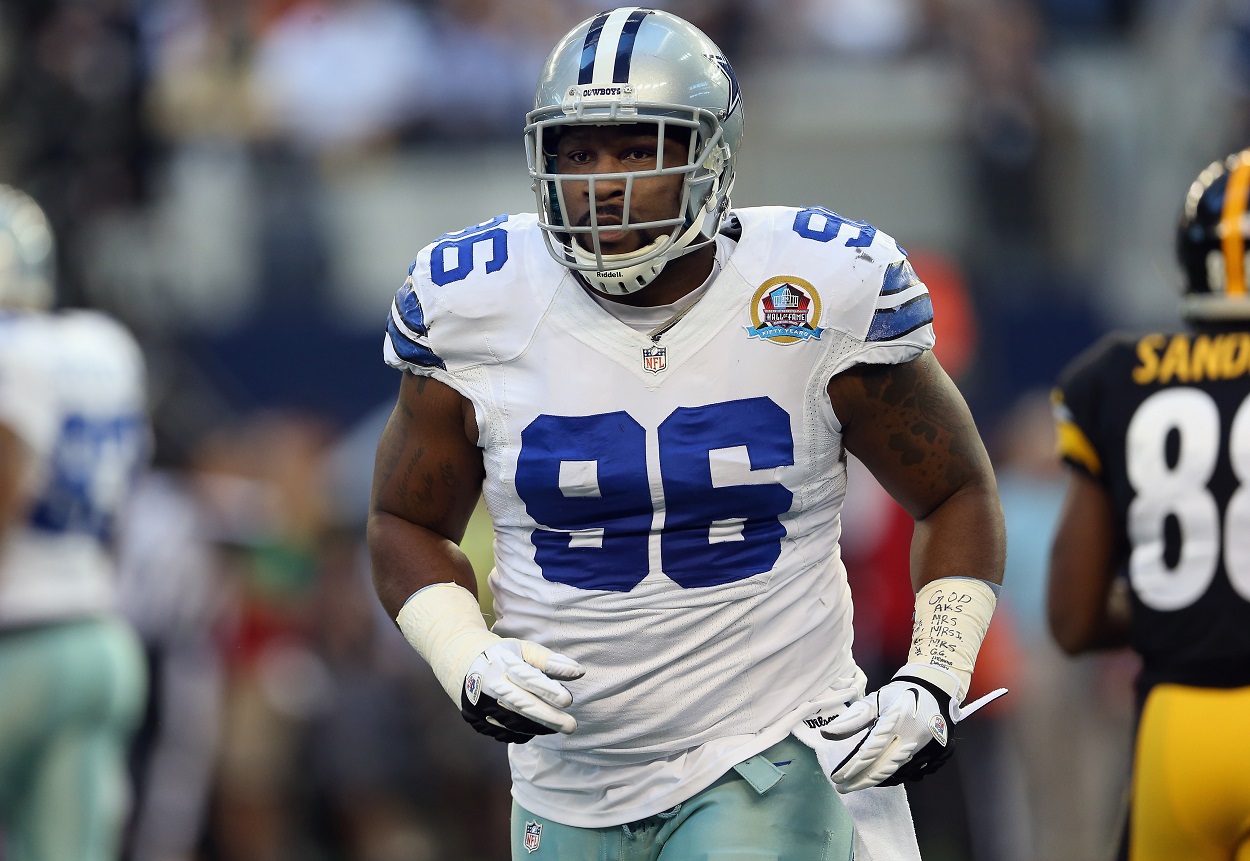 Parcells was more than a veteran coach; he was a legend. By the time the Cowboys drafted Spears, "The Big Tuna" had already coached for 19 seasons in the NFL. He had won two Super Bowl championships with the New York Giants and had led the New England Patriots to a Super Bowl appearance way before the franchise was known as a winner.
Known as a disciplinarian and a coach who wasn't afraid to use mental tactics to push his players, Parcell's antics apparently didn't sit well with his rookie out of LSU.
Appearing on The Pat McAfee Show, Spears spilled the tea on Parcells.
"He was tough, man," Spears remembered when asked about what his expectations of playing for Parcells were as a rookie. "I couldn't stand Bill Parcells. I wanted to fight him every single day when I was a rookie. I wanted to really put hands on the man."
Parcells was a tough coach, but he taught valuable lessons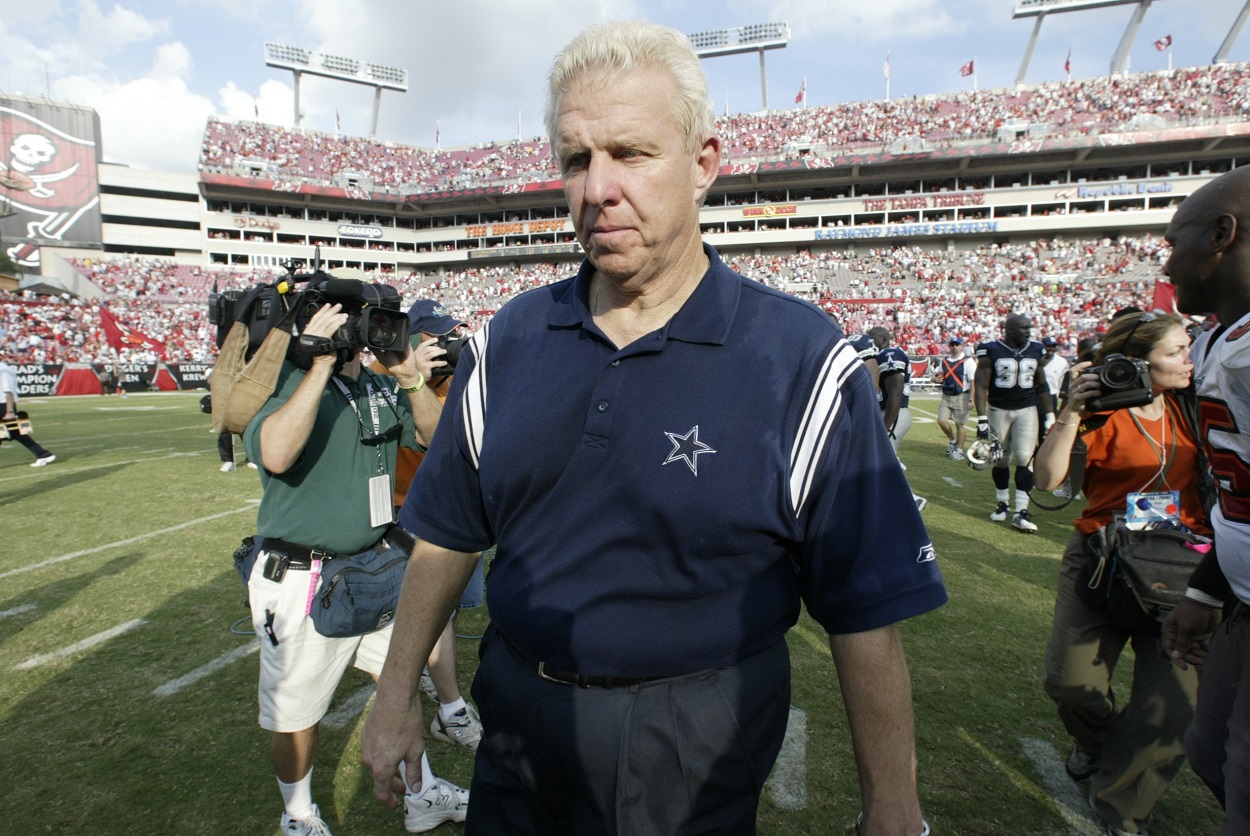 For as much as Spears apparently disliked Parcells during his rookie season, he did admit that looking back on it, he learned valuable lessons from "The Big Tuna."
It wasn't that Parcells was singling out Spears, either. He was just that type of coach, and Spears relayed that all of the rookies the Cowboys drafted that year felt the pressure.
"Everybody had their moments where they were like 'Man, this dude is out of his mind,'" Spears said.
Dallas' draft that year was quite impressive. Not only did the Cowboys snag Spears, but nine picks earlier, they drafted DeMarcus Ware out of Troy. All he did was go on to become a four-time All-Pro and a nine-time Pro Bowler. Other notable rookies for Dallas that season included Marion Barber III and Chris Canty.
Looking back, Spears credits Parcells for helping them all have successful NFL careers.
"Ultimately, the career longevity, the learning how to be a pro, that was Bill's place," he said. "He laid that foundation for us to be able to be professionals and have long careers."
Parcell's impact for Dallas was more than just wins and losses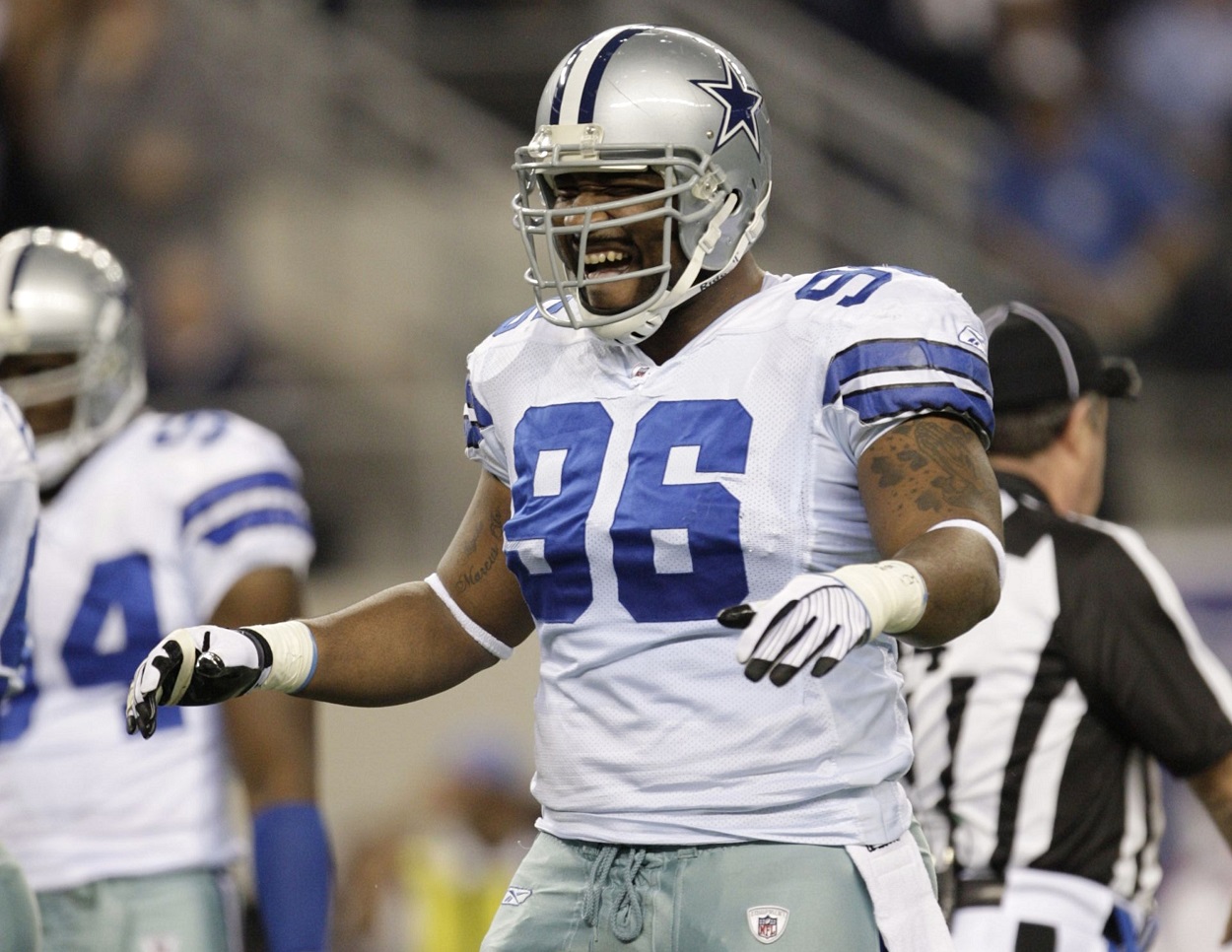 The fact of the matter is that Parcells was decidedly average for Dallas from a win-loss perspective. Jerry Jones had lured him out of retirement with the hopes that he could restore the Cowboys' elite culture of the '90s. Though he went only 34-30 in four seasons, Parcells did do his part to restore Dallas to its former glory.
One of the big culture pieces he installed was the practice of rookies "earning their stars." The Dallas star is about as iconic as a logo as you can find, and Parcells viewed wearing the star as a privilege for young players.
All rookies had to earn their star under Parcells, and it's something that made an impact.
Here's how Jason Witten described it, according to Tom Orsborn.
"You knew real quick in my rookie year with Coach Parcells that nothing was going to be given to you, and you had to respect that tradition of what the Cowboys are all about," he said. "I thought it was great because nothing is given to you, you have to earn it. That should be especially true for the Cowboys because it's such a great franchise.

Jason Witten on earning his star in Dallas
Without a doubt, Parcell's made an impact on the franchise as well as on the young players under his tutelage.
For his part, Spears looks back on the friction earlier in his career and can now tell funny stories about the dislike for his head coach.
"I couldn't stand the dude the first year," he said. "Literally, I was like, 'One day I'm gonna sneak him. I'm going to punch him in the back of the head and put him to sleep.'"
Stats courtesy of ESPN and Pro Football Reference.