Dallas Cowboys Wideout CeeDee Lamb Is Tired of Giving the NFL His Hard-Earned Cash: 'For Those That Don't Know, I Do Like Money'
CeeDee Lamb plays like he has much more experience than he really does, and that makes it hard to remember that he's still a young player building his career with the Dallas Cowboys.
If he continues to play at a high level, then it's almost a guarantee that Jerry Jones will make him a very rich man, but for the here and now, Lamb is playing on a rookie contract. Granted, as a first-round pick, it's not as if he has to pinch pennies, but every little bit helps for a young player.
It makes sense, then, that Lamb is tired of giving away his hard-earned money to the NFL. He's been fined quite a few times this season, and he finally spoke up about the apparent hole in his pocketbook.
Dallas Cowboys wideout CeeDee Lamb has been fined multiple times by the NFL
Lamb has been targeted by the NFL for multiple infractions this season, and though in the grand scheme of things they all seem like small fines and infractions for an NFL player, the numbers do add up.
According to Pro Football Talk, the Cowboys' wideout has been fined a total of $46,865 this season. This includes two fines for having his jersey untucked during a game and one fine for having socks that "failed to cover his lower leg."
"I just don't understand why I'm always the one getting fined for some reason," Lamb said, via the team website.
He was also fined for an illegal crackback block, as well as a taunting penalty after he scored the game-winning touchdown against the New England Patriots.
"Don't get me started on that," he said of the taunting fine.
Lamb does like his money, because of course he does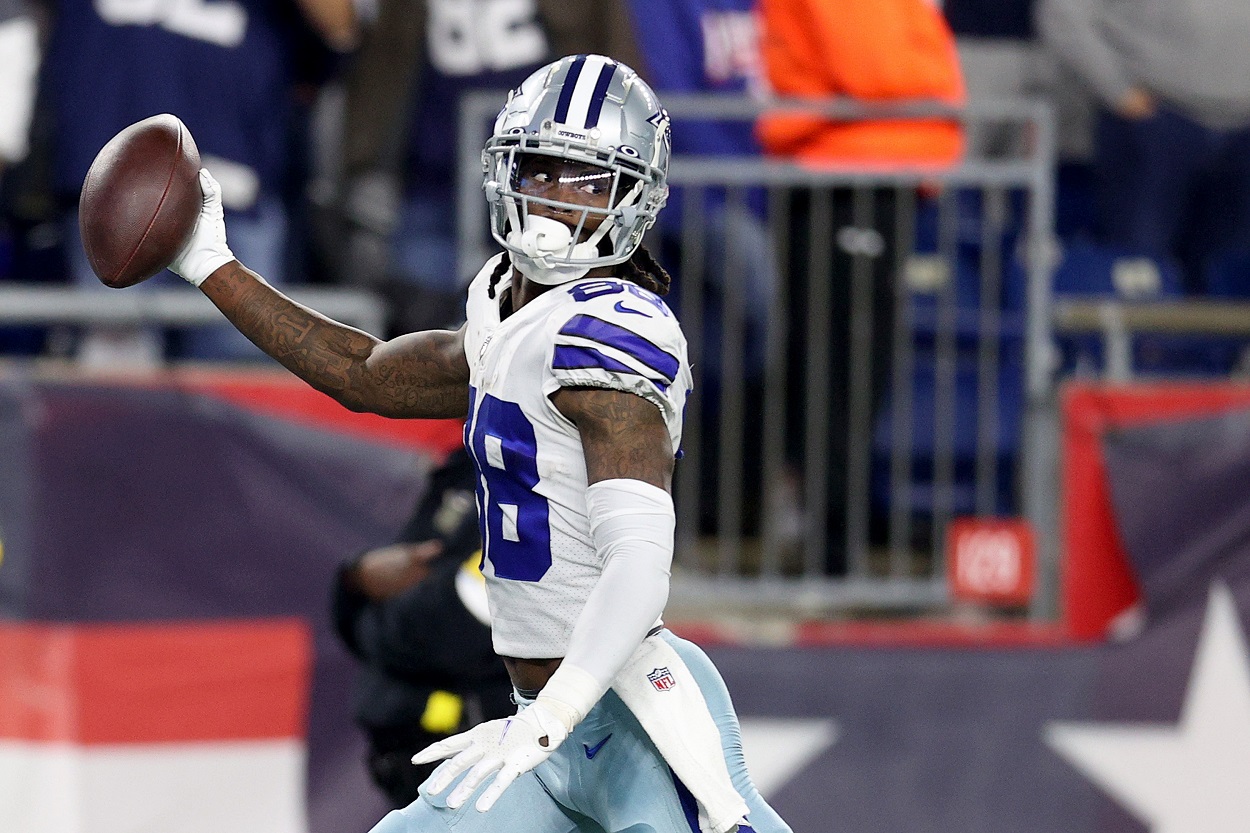 Again, the hard part about these fines for a young player is that even though they start off small, they do add up. The initial fine for having his jersey untucked was $5,150. The second time he was dinged for the jersey issue, the NFL made him cough up $15,450. He was fined $5,150 for the sock "issue."
Lamb has been fined so frequently this season that the team website reported fellow wide receiver Amari Cooper openly wondered whether the second-year player actually likes money.
Not surprisingly, he does.
"I would kind of think the same thing, but I do love money — for those that don't know, I do like money," Lamb said. "It's kind of just critiquing myself a lot more on what they're expecting and be better."
The second part of Lamb's issue does highlight the easy criticism. If the NFL is fining you for not tucking your jersey in … just tuck it in. The league has been called the "No Fun League" at times for a reason. Commissioner Roger Goodell is just as focused on the professional brand of the league as he is the actual play on the field.
Now consider the fact that Lamb plays for the Cowboys, arguably the biggest brand in sports. The NFL is going to notice those small infractions and send a message. Those messages do get costly, as Lamb has found out.
Lamb projects to be a big part of the future for the Dallas Cowboys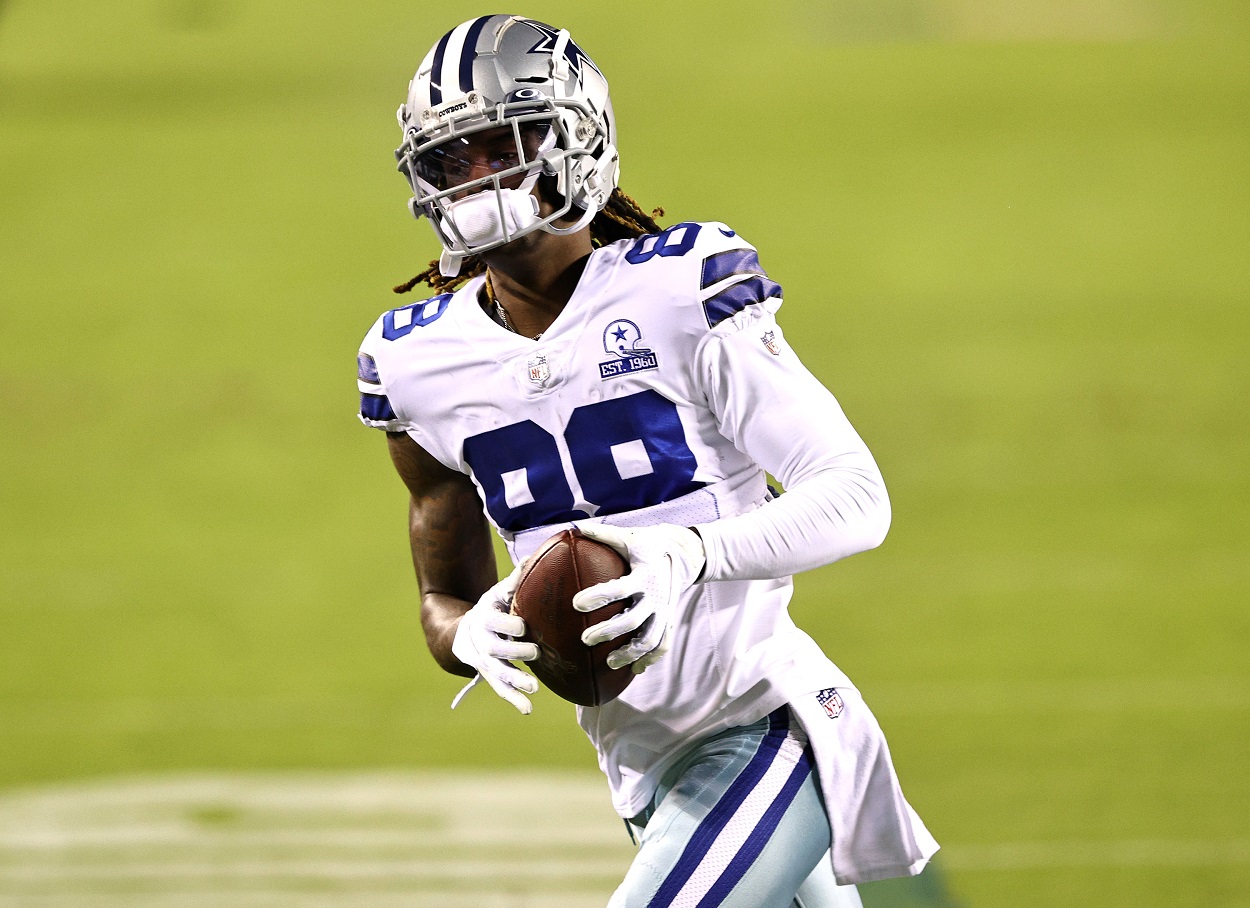 As previously mentioned, if Lamb continues to play football at a high level, eventually he'll be able to wear his jersey untucked for all 17 games and barely notice the difference in his paycheck.
The Cowboys are known for taking care of their players if their players take care of them.
Sure, negotiations are never easy and Jones isn't one to flinch, but the Cowboys also aren't afraid to spend money when it makes sense to do so. Dak Prescott is guaranteed to get $126 million from the Cowboys when all is said and done. Ezekiel Elliott signed a six-year, $90 million contract with the Cowboys in 2019.
Lamb will eventually make his money because he does project to be a big part of the Cowboys' future.
Dallas selected Lamb with the 17th pick in the 2020 NFL Draft, and he went on to have a rookie season that saw him catch 74 passes for 935 yards and five touchdowns.
This season, even though Cooper has one more touchdown, Lamb is actually the Cowboys' leading receiver. He's caught 41 passes for 632 yards and four touchdowns. He's averaging 15.4 yards per reception, which puts him in the top 15 in that category among all NFL wide receivers.
Stats courtesy of ESPN and Pro Football Reference.
Contract information courtesy of Spotrac.