Dallas Cowboys QB Dak Prescott Must Make a $40 Million Statement Against Washington Football Team
Both Mike McCarthy and Dak Prescott have come out and stated that the Dallas Cowboys will beat the Washington Football Team in Week 14.
Talking to the media is fine, but Prescott, in particular, needs to make a statement on the field this weekend worth about $40 million.
Dak Prescott has not lived up to his paycheck over the past few games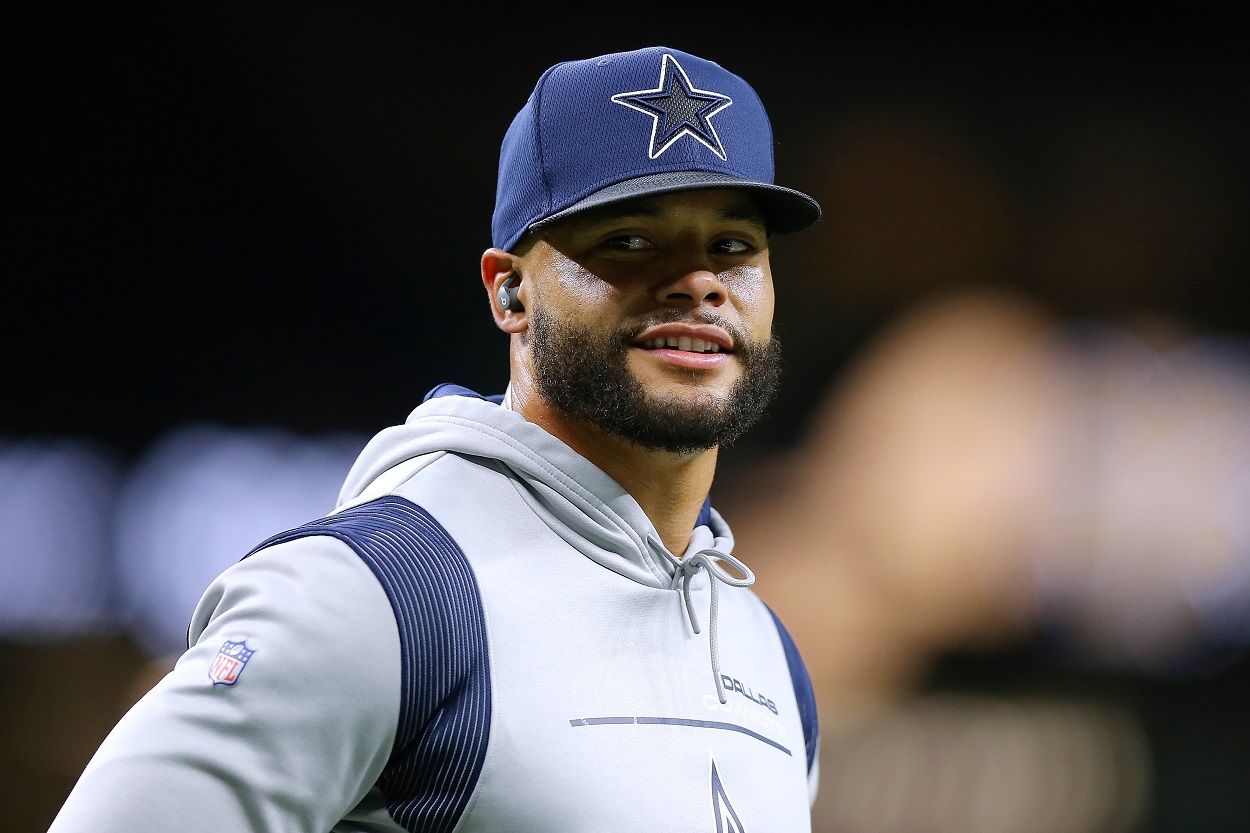 When asked about his coach's bold guarantee, Prescott hopped aboard the hype train.
"S*** yeah," he said, according to ESPN. "It doesn't put us in a bad spot. Obviously if you're preparing for this game, you're a Dallas Cowboy; if you're a fan, you expect to go in and win each and every game, so I don't think he's said anything different than [what are] everyone in this building's thoughts. He just voiced it. Now we've got to make sure we're accountable of our words. And I think that's all that is, is a coach setting the tone for the week."
McCarthy may be setting the tone, but Prescott is self-aware enough to know that the Cowboys need to execute. Specifically, he and the offense need to put some things together. Yes, the Cowboys are coming off a 27-17 win over the Saints, but that win covers up the stink of what was the month of November for Dallas.
The Cowboys went 1-3 in November in a stretch that saw them lose two in a row. Sure, the Cowboys were dealing with a COVID-19 outbreak as well as injuries to key players, but Prescott was anything but special in that stretch of games.
He did throw six touchdowns, but he also threw three picks. That's not an excellent ratio for a supposedly elite quarterback. His offense was on the losing end of a blowout against the Broncos, and they put up only nine points against Kansas City on the road at Arrowhead. The win against the Saints helped Dallas start December on a high note, but Prescott wasn't all that impressive in that matchup either. He was 26-of-40 passing for just 238 yards, one touchdown, and one pick.
He finished that game with a QBR of 38.2
The Washington Football Team will provide a major test for the Dallas Cowboys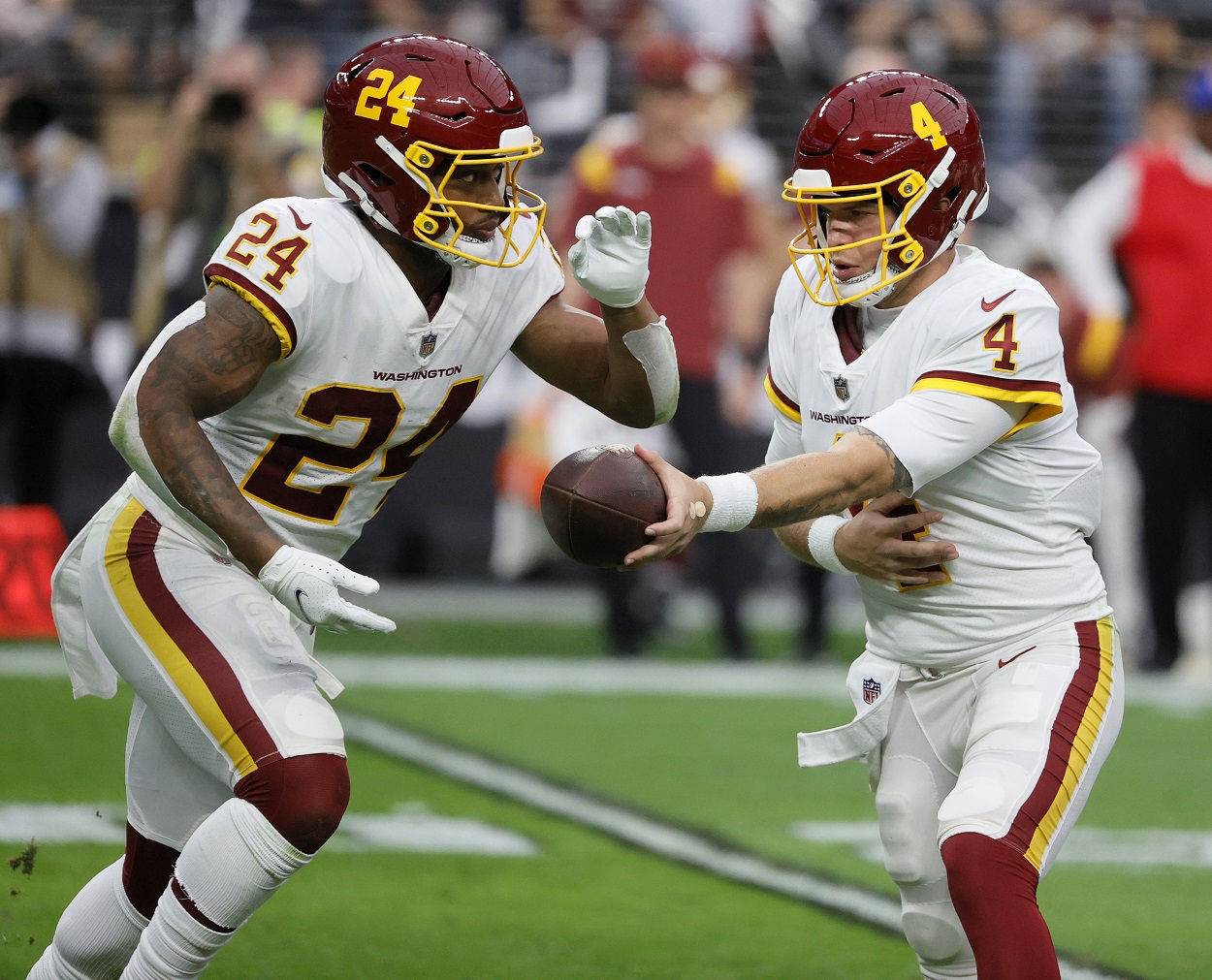 The Cowboys are being bold, and with five games left in the season, they're confident they can lock up the NFC East and prepare for a long run through the playoffs.
It all starts in earnest this weekend against a red-hot Washington team, though.
Washington has won four straight and is looking to improve its record to 7-6 while dropping the Cowboys to 8-5. Winning the division is still possible for Washington, as are the playoffs in general, so you know Ron Rivera is going to have his squad locked in. Washington and Dallas square off again in late December, so if Rivera's team can stay hot, beat the Cowboys twice and hope Dallas hits a tailspin, anything can happen.
Though nothing really stands out statistically about Washington, the team is simply finding a way to win. Dallas can't sleep on this team.
Terry McLaurin is a big-play threat on offense, and running back Antonio Gibson is nearing a 1,000-yard season (he currently has 800 yards). Defensively, Washington is without star pass rusher Chase Young due to a torn ACL, and Montez Sweat will miss the game due to a positive coronavirus diagnosis. Still, defensive coordinator Jack Del Rio has a ton of experience in the league, and Washington has been able to hold its last two opponents to just 15 points.
The Cowboys can't get too overconfident. This thing is far from a lock.
Prescott needs to make a statement for the Cowboys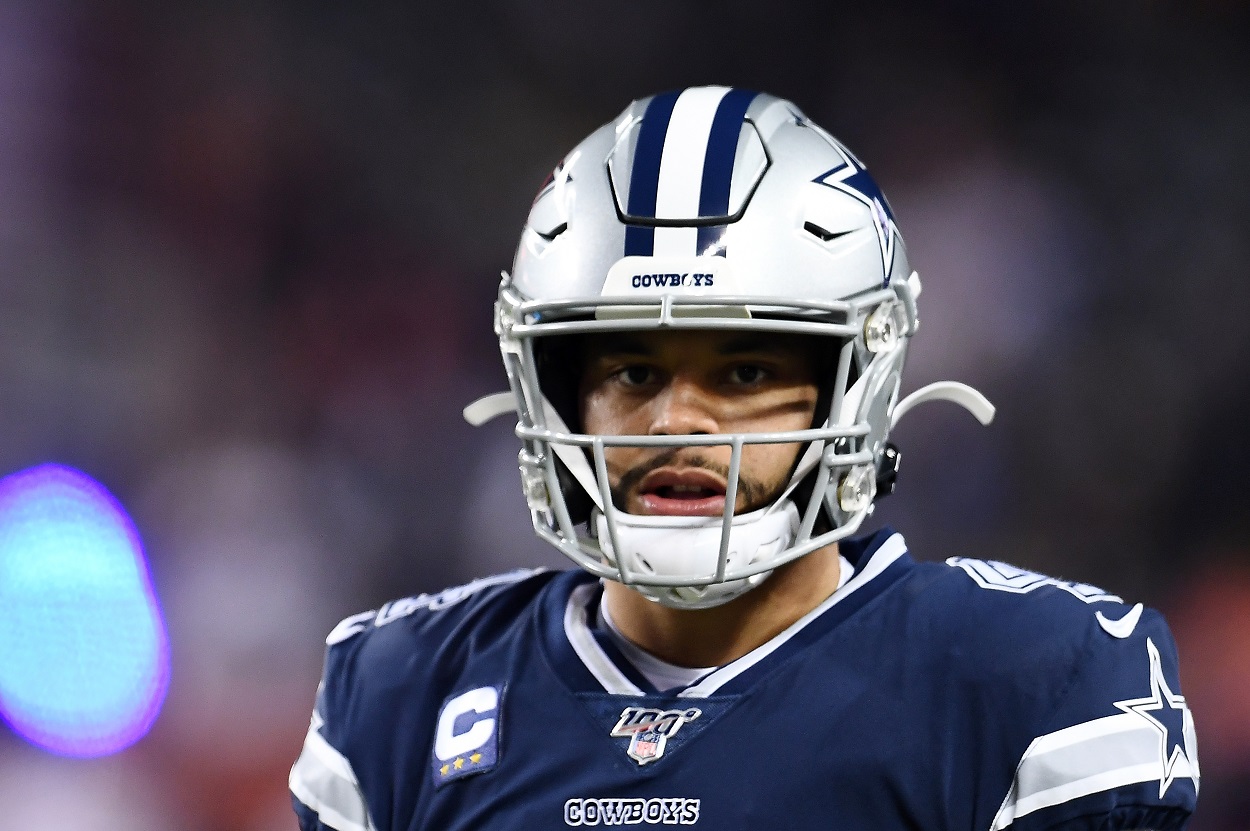 The Cowboys were thought of as a sure-bet Super Bowl contender earlier this season while on a six-game win streak, but their struggles as of late have put a damper on those expectations.
All of their goals are still ahead of them, but if the Cowboys are to prove that they're in the same league as the Arizona Cardinals, Green Bay Packers, and Tampa Bay Buccaneers in the NFC, it starts by putting Washington in its place and closing out this season strong.
For Dallas, that starts with Prescott.
Jerry Jones gave Prescott a massive four-year, $160 million contract this offseason and basically handed him the keys to the franchise. While he's never going to be mistaken for Tom Brady or Aaron Rodgers, that type of contract indicates that Jones believes Prescott can be an elite quarterback, a top-five sort of player at his position.
Heading into this weekend's game, Prescott is close, but he's on the outside looking in. He's ranked eighth amongst NFL quarterbacks in passing with 3,170 yards and ninth in touchdowns with 23. His eight interceptions have him in the wrong top 15, and his average QBR is middle of the pack at 49.7%.
Prescott is certainly an upper-echelon quarterback in the league, but these past few weeks have put some doubt into that statement. Nobody expects Prescott to be the next Brady or Rodgers, but the expectations in Dallas are clear. He needs to be great more often than not.
Prescott needs to make a statement this weekend. Washington's defense is ripe for the taking.
He can't just out-battle Washington quarterback Taylor Heinicke, who's nothing special. Prescott needs to back up the Cowboys' confidence heading into this contest and make a statement. He needs to dominate this game, and go earn that $40 million per year.
Stats courtesy of ESPN and Pro Football Reference. Contract information via Spotrac.