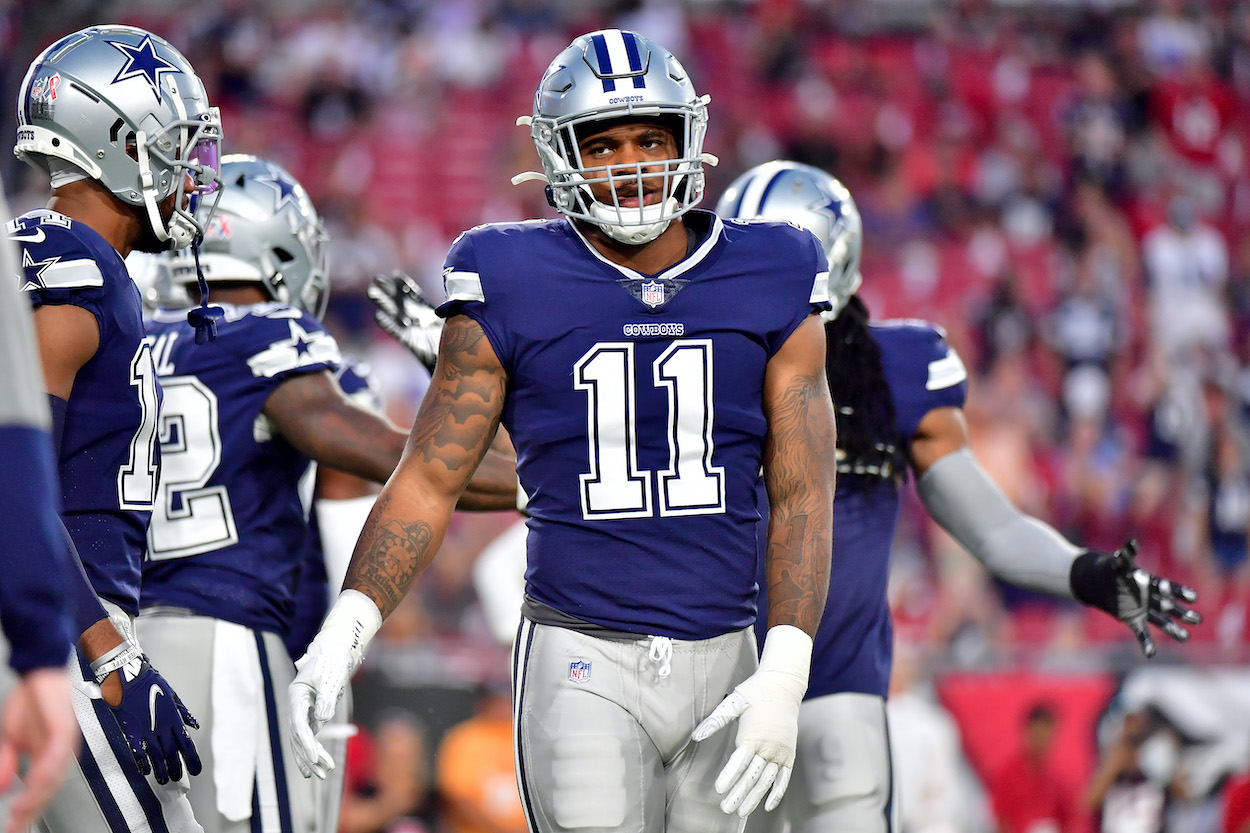 Dallas Cowboys Forced Into Concerning Desperation Move That Could Spell Big Trouble for Star Rookie Micah Parsons
The Cowboys are moving Micah Parsons to defensive end with two starters out Sunday.
It's been a brutal week for the Dallas Cowboys defense.
On Monday, defensive end Randy Gregory landed on the reserve/COVID-19 list after testing positive for the virus. Two days later, DE DeMarcus Lawrence suffered a broken foot in practice, and he'll now miss 6-8 weeks after undergoing surgery on Thursday. The Cowboys will be without both starters on Sunday when they travel to Los Angeles to face the Chargers, which has forced them into a desperation move that could stunt the growth of star rookie linebacker Micah Parsons.
Cowboys will be missing both starting defensive ends against the Chargers
After giving up 431 yards and 31 points to the Tampa Bay Buccaneers in a Week 1 loss, the Cowboys' defensive woes have only gotten worse. Both starting defensive ends will be out for Sunday's game against the Chargers, and starting safety Donovan Wilson won't be traveling to LA after suffering a groin injury.
Randy Gregory landed on the reserve/COVID-19 list earlier this week after he tested positive on Monday, and he's been ruled out for Week 2. The talented pass rusher and defensive captain will have to test negative on consecutive COVID-19 tests 24 hours apart before he can rejoin the team.
As if that wasn't bad enough, DeMarcus Lawrence fractured his foot during Wednesday's practice. He underwent surgery a day later and will miss "significant time," according to head coach Mike McCarthy. Lawrence is by far the team's most productive pass rusher, so the Cowboys will have a tough time generating pressure for the foreseeable future.
Cowboys will start Micah Parsons at DE in deperation move
With both Gregory and Lawrence out for Sunday's tilt against the Chargers, Tarell Basham, Bradlee Anae, and Dorance Armstrong will step in for the Cowboys at defensive end. Evidently, Dallas isn't very confident in that trio, so the team is making a surprising shift in the defensive front seven.
On Sunday morning, Ian Rapoport of NFL Media reported the Cowboys will be moving first-round draft pick Micah Parsons from linebacker to defensive end starting this week.
This isn't foreign territory for Parsons. The star rookie played defensive end all throughout high school before moving to linebacker at Penn State. He's also been training at DE with Lawrence during practices, so it should be a somewhat smooth transition for the versatile rookie.
Cause for concern?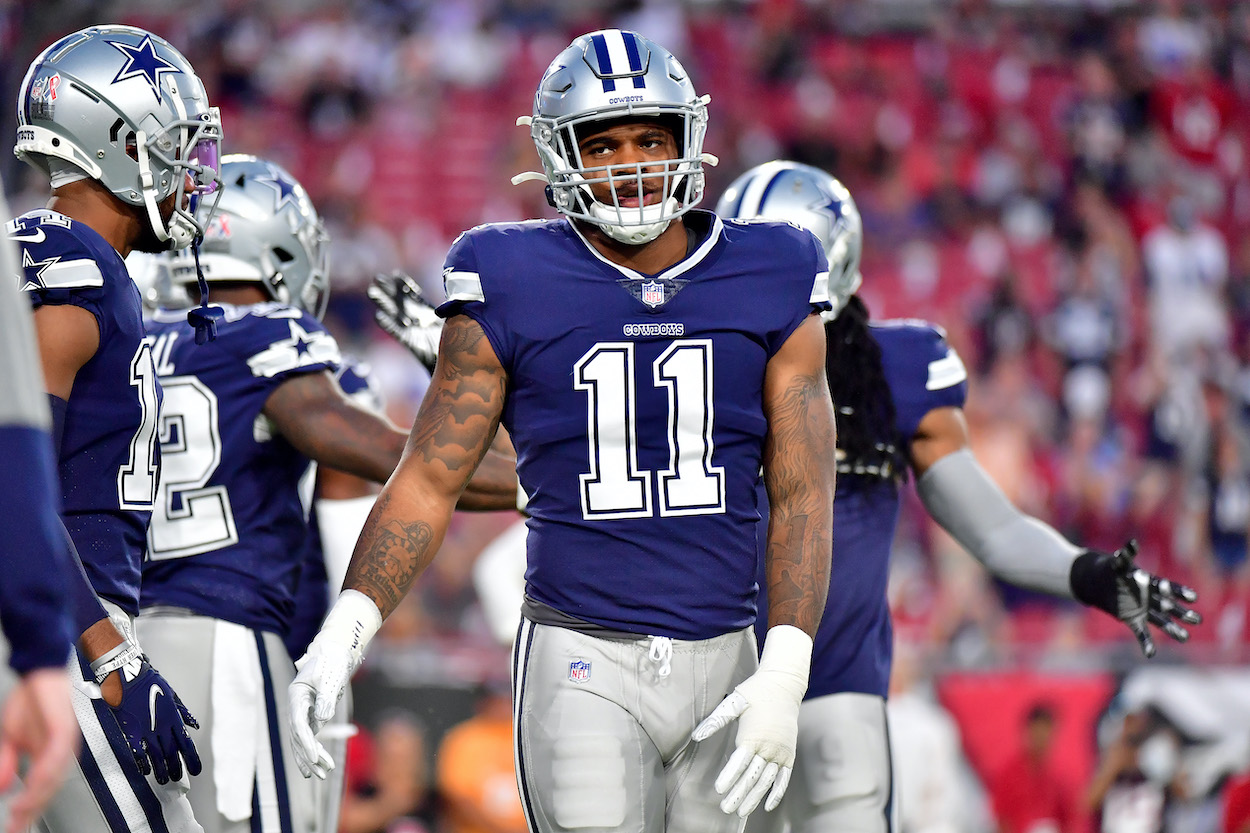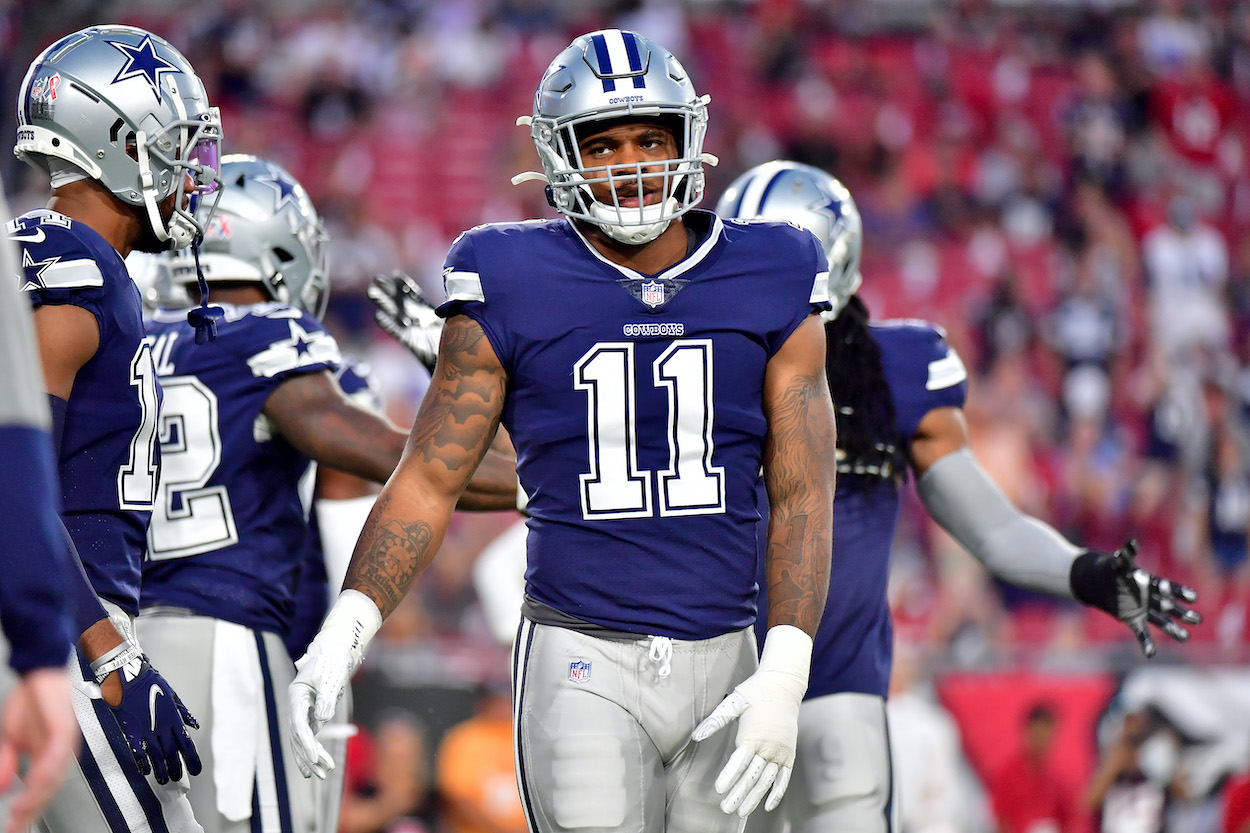 The Cowboys drafted Parsons to become the next great linebacker in Dallas. He was widely regarded as the best LB prospect in the 2021 draft class, and he's been playing the position ever since joining the team.
Moving to defensive end this early in his career could be a cause for concern, but Parsons has proven in high school and in college that he can excel at both positions. Additionally, the Cowboys have plenty of capable linebackers in Leighton Vander Esch, Keanu Neal, and Jaylon Smith to fill in while Parsons starts rushing the passer more.
This might be the only viable option for Dallas with two starters out this week, but moving their star rookie to the defensive line could stunt his growth at linebacker during these crucial first few weeks of his NFL career.