Dallas Cowboys Get Encouraging and Potentially NFC-Altering News on Must-Have Star's Availability for Thanksgiving
Coming off a terrible loss at the hands of the Kansas City Chiefs and on a short week, the Dallas Cowboys desperately need to get back on track on Thanksgiving. The good news is, wide receiver CeeDeeLamb has a chance to play. What seemed like an improbability after he sustained a concussion in the first half against Kansas City is now an opportunity.
The whole nation, chomping down on turkey legs and mashed potatoes, will be watching, but this would be a massive game for Dallas even if no one tuned in.
There's a ton on the line, so getting Lamb back would be huge.
CeeDee Lamb has an opportunity to play on Thanksgiving for the Dallas Cowboys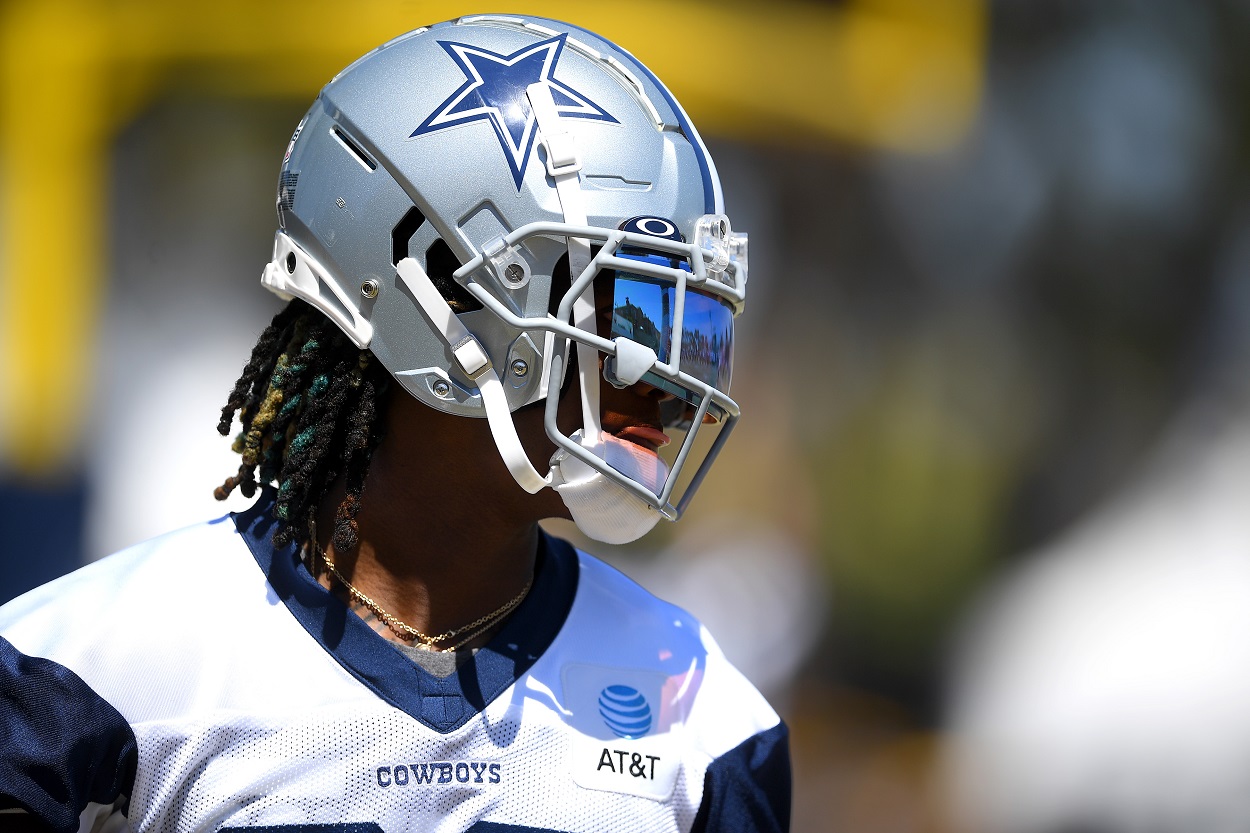 The 7-3 Cowboys take on the 5-5 Las Vegas Raiders Thanksgiving afternoon at AT&T Stadium. The Cowboys are coming off the aforementioned loss to the Chiefs, but have also lost two of their last three, and have had some significant struggles on the offensive side of the ball.
Getting Lamb back just a few days after sustaining a concussion may be tricky, but Cowboys chief operating officer Stephen Jones does think there's a chance.
"He'll start his protocol right away," Jones said on 105.3 "The Fan" in Dallas. "He's doing really well. So, he'll have an opportunity to play. If he were having issues today, then you'd probably be a little leery, but the fact that so far he's doing well. But he'll have to go through testing. So, we won't really know that until Thursday."
Head coach Mike McCarthy also weighed in on the situation.
"We're hopeful he'll make it through the protocol," he said, via the team website.
It's worth pointing out that though Jones was optimistic, he did hedge his bets and kept the door open to either possibility. Still, the fact that Lamb may actually be able to go is pretty big for Dallas.
This is a huge game for the Cowboys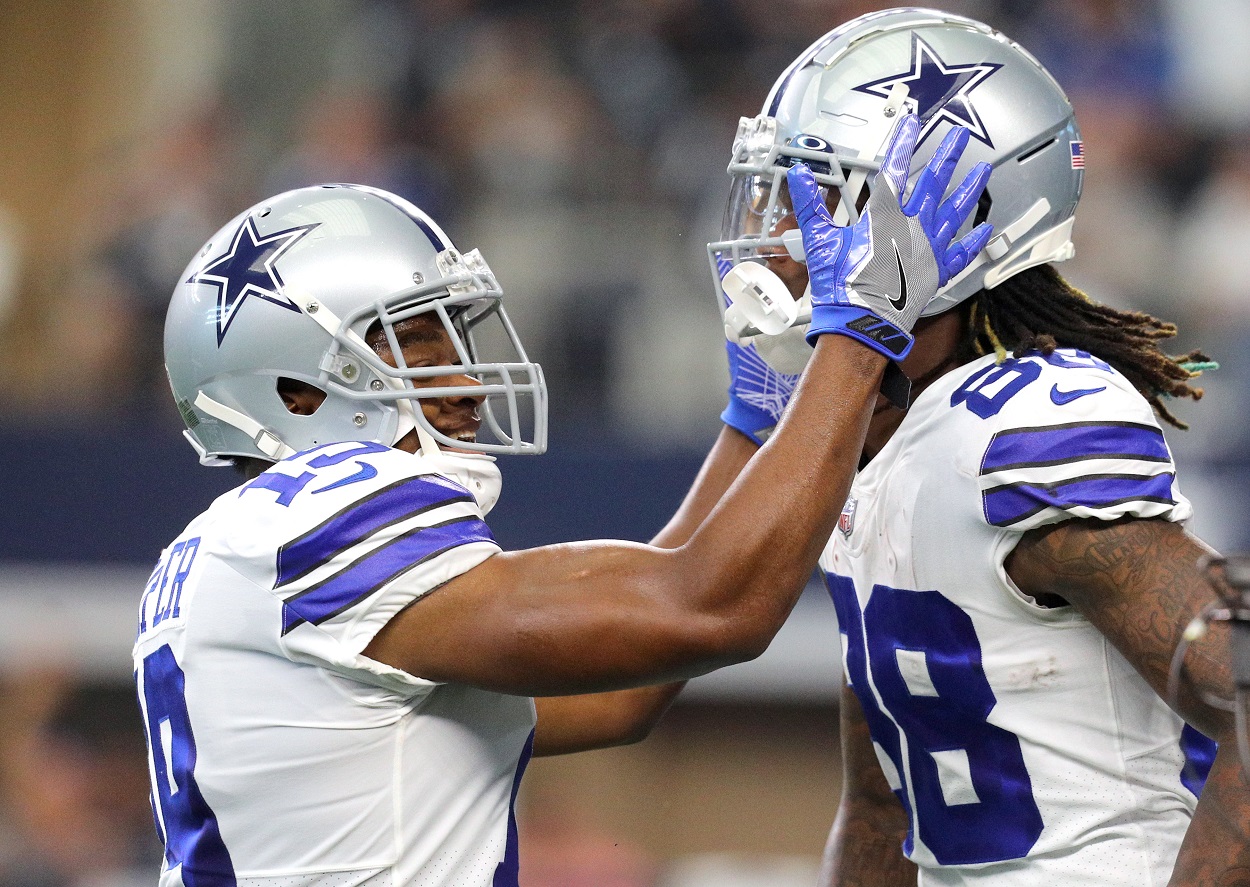 If Lamb can genuinely go, the Cowboys are going to need him.
It's not that the 5-5 Raiders in the midsts of a three-game losing streak are all that scary to Dallas, especially at home. The Raiders are scoring just 22.3 points per game while giving up 26.2.
The big issue for the Cowboys is just how discombobulated the offense has looked over the past few weeks. Yes, Dallas rolled the Atlanta Falcons, 43-3, but that's a team that just got shut out by the Patriots and has seen its quarterbacks throw seven interceptions in two games as a unit.
The issue right now is that especially considering Atlanta's struggles, that game looks more like an outlier for the Cowboys. That's especially true for Dak Prescott and the offense. November hasn't been great for McCarthy and Kellen Moore's unit.
The Cowboys put up just 290 total yards of offense in the loss to Denver, and Prescott was an inefficient 19-of-39 for 232 yards. He did throw two touchdowns, but also had one interception. He was just 28-of-43 for 216 yards against the Chiefs, and he threw two more interceptions. He honestly didn't look all that good.
Perhaps even more troubling was the fact that the Cowboys couldn't find the end zone at Arrowhead Stadium. All nine of their points came via field goal.
With Amari Cooper already expected to miss Thursday's game due to being on the reserve/COVID-19 list, even a small chance that the Cowboys can get Lamb back is huge for an offense that's currently struggling.
Lamb has become a star for the Cowboys
In his second season out of Oklahoma, Lamb has become a star for the Cowboys. That was, of course, expected, considering Dallas took him with the 17th overall pick in the 2020 draft, but nothing is guaranteed in the NFL.
To walk into the pressure cooker that is Dallas and come away with 74 catches for 934 yards and five touchdowns as a rookie was impressive enough. To avoid a sophomore slump and become Prescott's favorite receiver in short order is a testament to just how special Lamb has been in 2021.
Prescott has targeted Lamb 77 times this season, and the explosive receiver has come away with 50 catches for 740 yards and six touchdowns. He leads the Cowboys in receiving and is top-15 league-wide in both yards and touchdowns.
If he's able to clear concussion protocols, the Cowboys are going to need him to quickly shake off this past weekend and step up in a big way.
This is a huge game for Dallas, even at 7-3 and with a commanding lead in the NFC East. Not only does the offense need to shake out of the funk and get back into a rhythm, but we're entering the part of the season where every win, loss, and change of momentum can make a huge shift in playoff seedings.
The Cowboys won't be satisfied to simply win the division. This is a team with Super Bowl aspirations, and that type of team can't go out and lose three of four without taking a significant hit.
There are also the NFC standings to consider.
The Cardinals currently lead the NFC at 9-2, followed by the 8-3 Packers. The Cowboys are tied with the Buccaneers and Rams in terms of record, so the next few weeks will go a long way in determining playoff seeding. Even though the Raiders look like a more than beat-able opponent on paper, the Cowboys don't have much wiggle room to mess around and find out the opposite is true.
Getting Lamb back into the lineup on Thanksgiving could tilt things in Dallas' favor, and even one win or loss can be the difference between playing at home or on the road in the playoffs. He's a must-have player in what's shaping up to be somewhat of a must-win game for the Cowboys.
Stats courtesy of ESPN and Pro Football Reference.