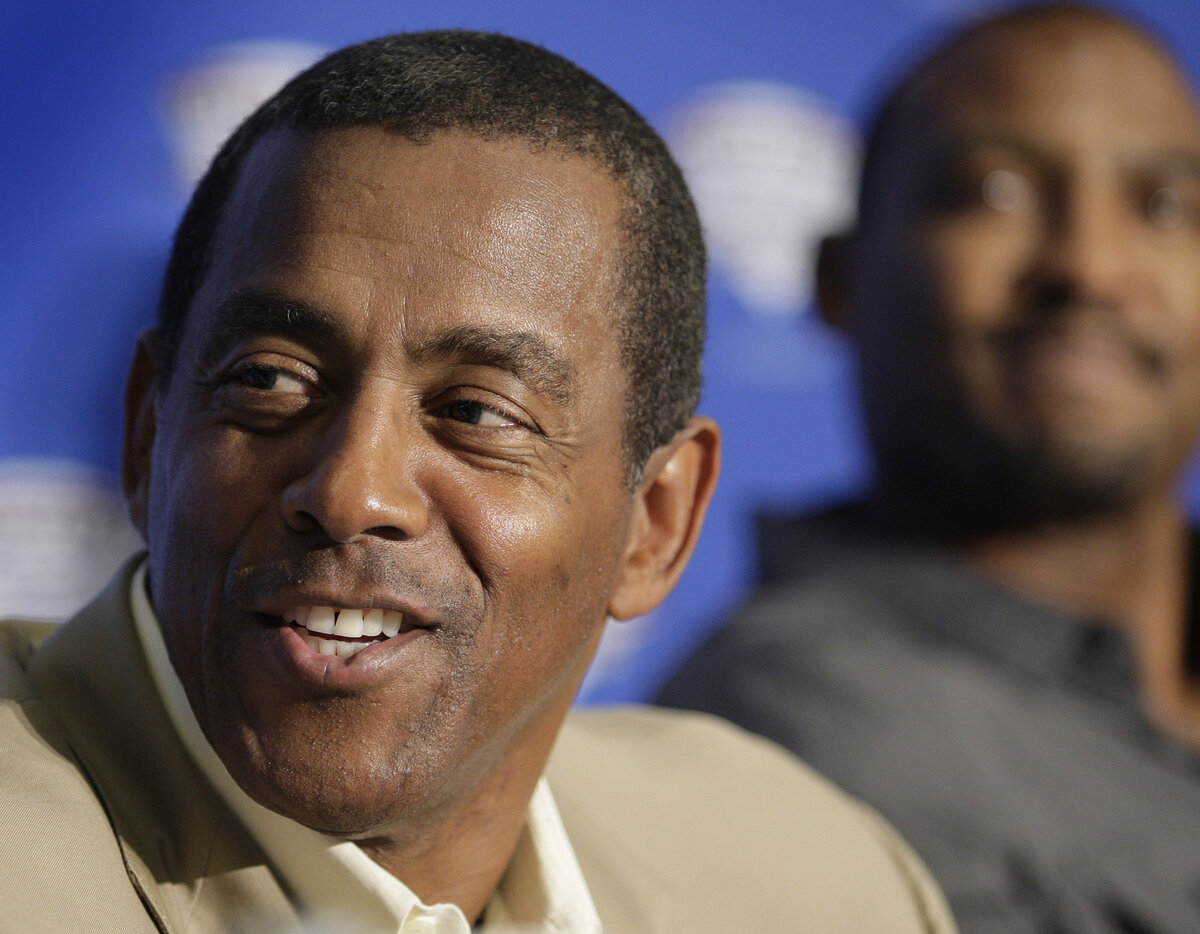 Dallas Cowboys Legend Tony Dorsett Chose His Degree Over Dropping Out to Provide for His Son
Former Dallas Cowboys running back Tony Dorsett wanted to drop out of college and provide for his family. However, Dorsett's mother ensured he stayed in school.
When he held the ball in his hands, star running back Tony Dorsett made the Dallas Cowboys a very happy franchise.
With shifty skills and excellent vision, Dorsett grew into one of the greatest running backs in league history. Now in the Pro Football Hall of Fame, Dorsett's career faced a major roadblock when he had a child out of wedlock in the 1970s.
Tony Dorsett is a Dallas Cowboys legend
The second overall pick in 1977, Tony Dorsett retired over a decade later with eye-popping numbers.
Dorsett ran for 12,739 yards and 77 touchdowns on 4.3 yards per attempt in 12 seasons, 11 of which he spent in Dallas. A four-time Pro Bowl selection, Dorsett also hauled in 398 receptions for 3,554 yards and 13 touchdowns.
Dorsett rushed for 1,383 yards and nine touchdowns on 4.6 yards per carry in 17 career playoff games. Dallas defeated Denver, 27-10, to win Super Bowl 12 in January 1978.
Dorsett rushed for 66 yards and a touchdown in the victory.
Through Dec. 29, 2020, Dorsett still ranks 10th on the NFL"s all-time rushing yards list. Dorsett and Titans star Derrick Henry are the only players in NFL history who have scored a 99-yard rushing touchdown.
Dorsett starred at Pittsburgh before the NFL
Before he starred in the NFL, Tony Dorsett dominated at the University of Pittsburgh.
Dorsett ran for 6,526 yards and 59 touchdowns for the Panthers from 1973-76. The shifty running back also turned 42 catches into 415 yards and four touchdowns.
Dorsett's 2,150 rushing yards and 23 total touchdowns in 1976 earned him the Heisman Trophy. That season, the Panthers were named the consensus national champions after going 12-0 and winning the Sugar Bowl.
Tony Dorsett's son's birth upset the Pitt community
Tony Dorsett's son, Anthony, later went on to play several seasons in the NFL as a cornerback.
In the 1970s, Anthony's presence at Pittsburgh caused a stir. According to The New York Times, a reporter noticed that Dorsett had a young boy following him in the Panthers' locker room.
Dorsett admitted the son was his and had been born out of wedlock. At the time, some argued that Dorsett should have focused on marrying the boy's mother and providing for his family rather than play football.
In a 1976 interview with The Times, Dorsett's mother, Myrtle, explained why she told her son to remain in school.
"You need to graduate. And if you go to Canada, I won't be able to see you play. And you won't get a chance to win the Heisman Trophy either."
Dorsett called himself a "momma's boy," and he understood his mother's reasoning. Dorsett not only made his mother proud by staying in school but also winning the Heisman that year.
The rest is history, and Dorsett fully grew into a football legend.
Like Sportscasting on Facebook. Follow us on Twitter @sportscasting19.