The Dallas Cowboys Will Look Back at 2021 With Ultimate Regret
It was all there for the taking for the Dallas Cowboys.
A Super Bowl was a legitimate expectation for the first time in a while. No, this wasn't just some "America's team" hyperbole.
This was the real deal.
The Cowboys had the talent to win a Super Bowl in 2021. They blew it all away on Super Wild Card Weekend, though, and Dallas may regret that loss for the rest of time.
The Dallas Cowboys had a Super Bowl roster in 2021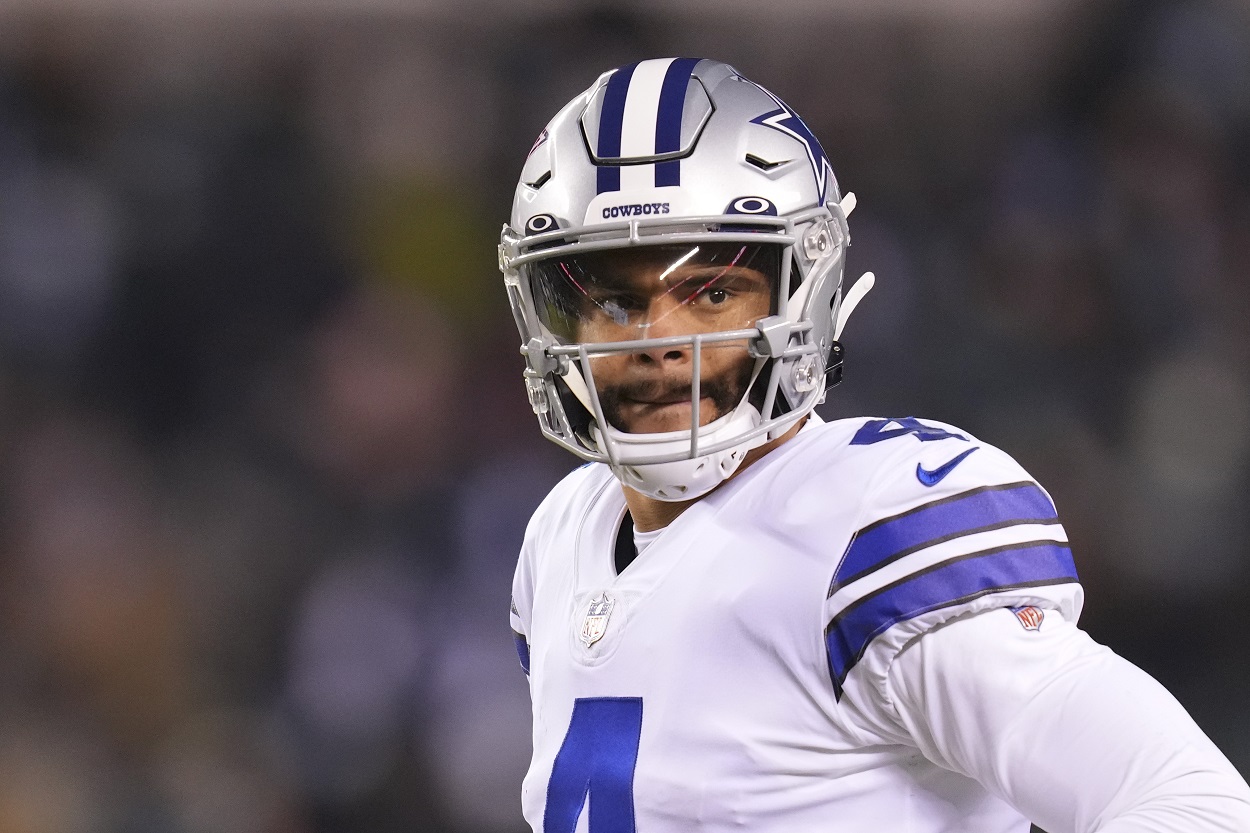 Jerry Jones had built what appeared to be a Super Bowl roster.
The Cowboys boasted an explosive offense and a terrifying defense. They led the league in yards per game on offense (407) and points per game with 32. Defensively, Dallas led the league in turnovers with 34. The Cowboys notched an incredible 26 interceptions as a team, led by Trevon Diggs' 11. They also got an All-Pro season out of rookie linebacker Micah Parsons, who had 64 tackles, 13 sacks, and three forced fumbles.
They had a veteran, Super Bowl-winning head coach in Mike McCarthy and two of the best coordinators in the NFL in Dan Quinn and Kellen Moore.
Dak Prescott is an upper-echelon NFL quarterback and he had star power around him on offense. CeeDee Lamb, Amari Cooper, and Michael Gallup (before he got injured) made up one of the best wide receiver rooms in the league. Dallas boasted an up-and-coming tight end in Dalton Schultz and, of course, Ezekiel Elliott at running back with a great No. 2 option behind him in Tony Pollard.
The Cowboys finished 12-5 and entered the playoffs as the No. 3 seed in the NFC.
They lost to the San Francisco 49ers in the first round.
The Dallas Cowboys wasted a tremendous opportunity
Jones said he was disappointed after the loss, and that was probably an understatement.
"Extraordinarily disappointed," Jones said, according to NBC Sports. "Very disappointed. Disappointed for our fans. This is quite a letdown." 
A letdown it was, and unfortunately for the Cowboys, it could be one that will haunt them for a very long time. According to ESPN Insider Dan Graziano (h/t SBNation), the prevailing thought in the NFL regarding Dallas is that the Cowboys wasted a golden opportunity.
"There's a feeling around the league that the Cowboys might have blown their best chance at a title in the current window," Graziano reported. "They have a lot of offseason business to take care of, starting with the pass rush."
Barring a sophomore slump, Parsons should come back stronger than ever next season, and it's not unrealistic to think that he can improve on his sack numbers from 2021. Graziano brought up that Randy Gregory is a free agent, though, and he'll be looking to financially capitalize off his six sacks, three forced fumbles, and one interception this past season.
Graziano also believes DeMarcus Lawrence could be a cap casualty. This, despite the fact that the veteran pass-rusher is signed through 2023.
"DeMarcus Lawrence has no more guaranteed money left on his contract, and the Cowboys could save $8 million in cap space by cutting him," he wrote. "They could ask him to take a pay cut, but he might not say yes."
Unfortunately for Dallas, the pass rush is just one area where there will be question marks and uncertainties heading into 2022. Graziano started with that, but the truth is, Dallas has tough decisions to make up and down the roster.
The Cowboys are facing a tough cap situation heading into 2022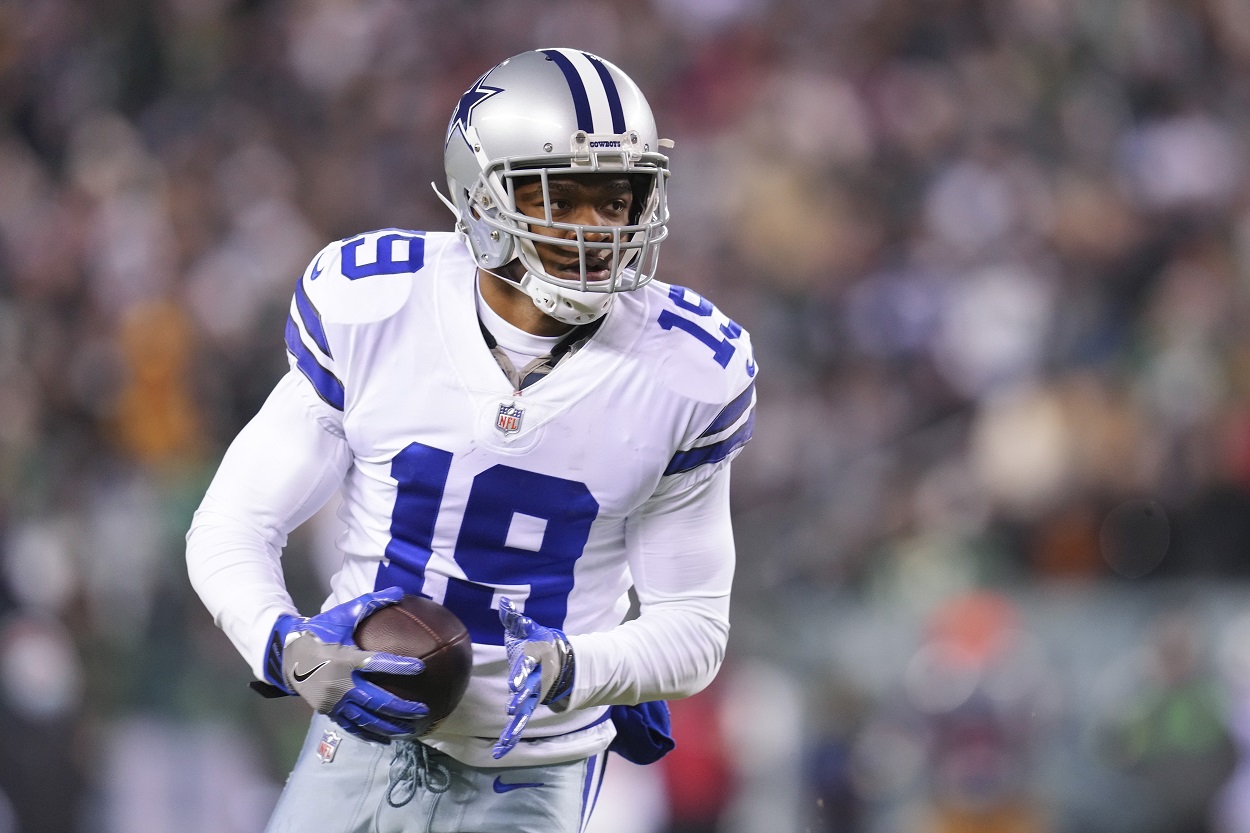 Unfortunately for Dallas, the unique collection of players the Cowboys had in 2021 will never play together again. That's a reality all across the league, but it will sting even more in Dallas this offseason because of the potential that unit had.
Jones clearly had those ramifications on his mind after the playoff loss.
"When you get this combination of players together, you need to have success because we all know how it goes in the NFL," Jones said, via NFL.com. "The whole thing is set up to take away from the best and add to the ones that need improvement. And personnel-wise, I think we have one of the best."
The system, as Jones put it, is about to hit the Cowboys hard.
Dallas is expected to be roughly $26 million over the cap heading into the 2022 league year, which means the Cowboys have the third-worst cap situation in the NFL right now, behind only the Green Bay Packers ($48.4 over the cap) and New Orleans Saints ($76.1 over the cap).
One of the major storylines this offseason has been the terrible cap trouble both the Saints and Packers are in, but the Cowboys are right there with them.
To make matters worse, the Cowboys have 21 unrestricted free agents that could walk out the door.
Sure, Jones may not blink if long-snapper Jake McQuaide or wideout Noah Brown and his zero career touchdowns leave, but there are several key players from 2021 that could end up following them to greener pastures. That list includes Gregory, Gallup, and Schultz but also features linebacker Leighton Vander Esch, safety Jayron Kearse, and wideout Cedrick Wilson.
Cooper is another player who could be gone in 2022. He's still one of the best receivers in the league, but the Cowboys may need to cut him due to the salary cap.
"Wide receiver Amari Cooper's deal was built, two years ago, for the Cowboys to get out of it this offseason. His $20 million 2022 salary becomes fully guaranteed on March 22, so look for the team to make a decision on him before then," Graziano wrote.
Throw McCarthy's "unique" relationship with Jones on top of what's become a growing list of concerns in Dallas, and it wouldn't be surprising at all if the Cowboys were to head down a dark path in the next season or two.
From a legitimate Super Bowl contender to this. The Cowboys may never be able to get over 2021.
Stats courtesy of ESPN and Pro Football Reference. Contract information via Spotrac
RELATED: Jerry Jones Should Focus on Dallas Cowboys Instead of Trolling Eagles Fans