Dallas Cowboys Can Make up for Randy Gregory Fiasco by Signing Za'Darius Smith
Randy Gregory had a deal on the table to return to the Dallas Cowboys. In fact, multiple reports were stating that he had signed a massive contract extension. That deal apparently fell apart at the last minute, though, and Gregory is now a member of the Denver Broncos.
Could that embarrassing twist of fate still work out in the favor of Jerry Jones and the Cowboys, though?
If Dallas can sign pass-rusher Za'Darius Smith, recently released by the Green Bay Packers, perhaps they can salvage this mess.
How a massive deal fell apart between the Dallas Cowboys and Randy Gregory
The deal was out there and it was reported with such certainty that it appeared to be a done deal. Noted scoop-artist Adam Schefter Tweeted that Gregory had signed a five-year deal worth $70 million with the Cowboys. That included $28 million in guarantees for the player who had played in only 22 games over the past two seasons.
The deal was so locked-in, in fact, that the Cowboys themselves announced the move in a since-deleted Tweet. Shortly after, the Broncos tweeted a GIF with one word that spoke a thousand: "surprise."
Gregory had apparently backed out of the deal with Jones and the Cowboys at the last second and instead hightailed over to Denver.
Later reporting from Ed Werner of ESPN indicated that the Cowboys tried to change Gregory's deal after the agreement, which led to him backing out and signing with Denver.
Here's more from ESPN:
A source told ESPN's Ed Werder that salary-forfeiture language the Cowboys include in player contracts that led Gregory to back out of his agreement is standard for them but not commonly used by other teams.
Gregory's deal with the Broncos is basically the same as the one he got from Denver: Five years, $70 million, with $28 million in guarantees.
The Cowboys can recover from the Gregory fiasco by signing Za'Darius Smith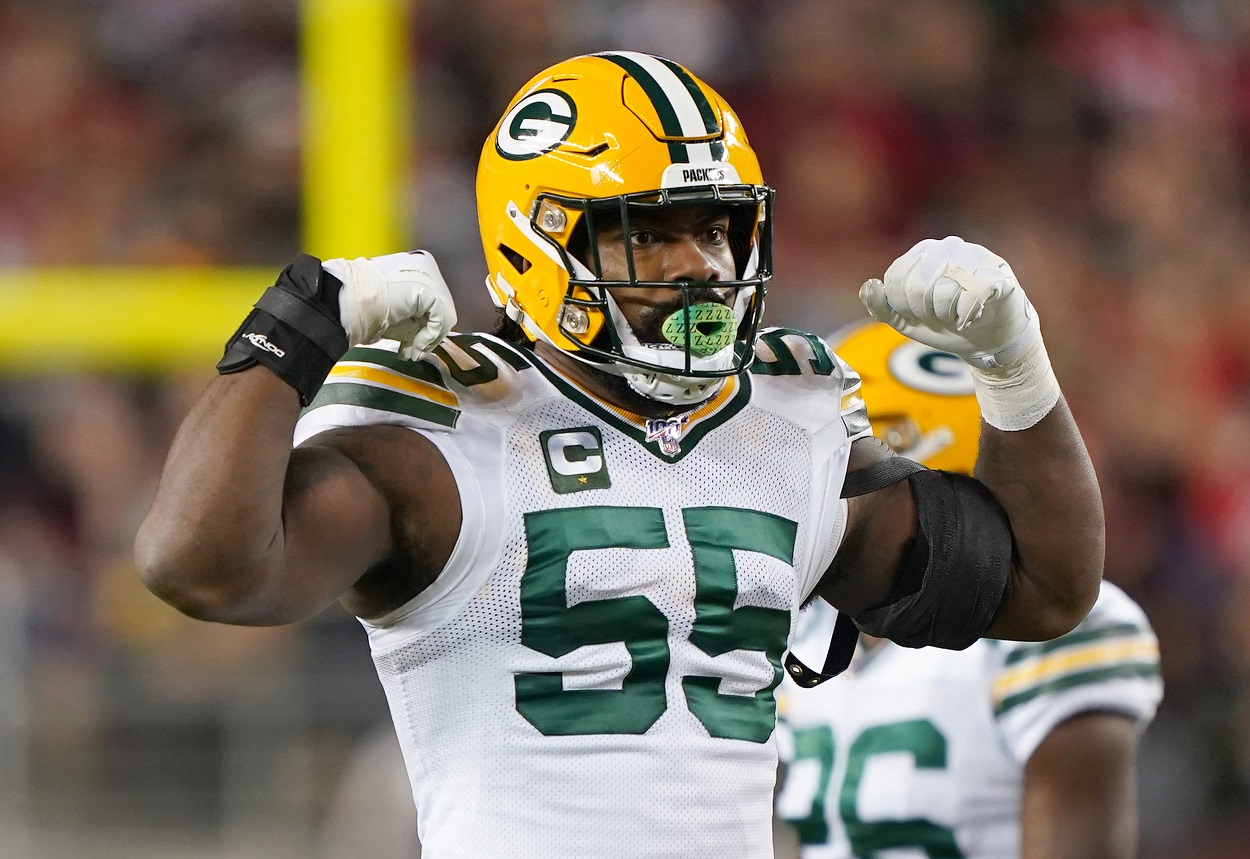 Gregory's reversal on the Cowboys was both public and embarrassing, and for an owner like Jerry Jones who puts so much value on image, it's something he'll quickly need to recover from.
With Gregory now in Denver, the Cowboys still have a need for more pass-rushing power to go alongside last year's rookie sensation, Micah Parsons, and newly re-signed veteran DeMarcus Lawrence.
Parsons looks good enough to avoid the sophomore slump, but who knows if he'll be able to replicate or improve on his 13-sack rookie season. Lawrence is a big name, but he has a history of injury and hasn't had double-digit sacks since 2018 (10.5).
Having one more piece to the puzzle and replacing Gregory is important for Dallas, and that's where Za'Darius Smith comes in.
Smith missed all but two games last season with a significant back injury, and he was unceremoniously cut by the Packers just this week so Green Bay could make some cap room. He notched 13.5 sacks in his first season in Green Bay (2019) and followed that up with a 12.5 sack season in 2020.
If it wasn't for the injury, there's reason to believe he'd be considered one of the top pass-rushers in football. He originally signed a four-year, $66 million dollar deal with Green Bay in 2019. Perhaps the Cowboys take the contract they were going to give to Gregory and offer it to Smith instead?"
The Cowboys actually Tweeted a mailbag discussing the possibility of a Parsons and Smith combination, so it certainly sounds like something Dallas would like to explore.
Smith would be a great fit for the Cowboys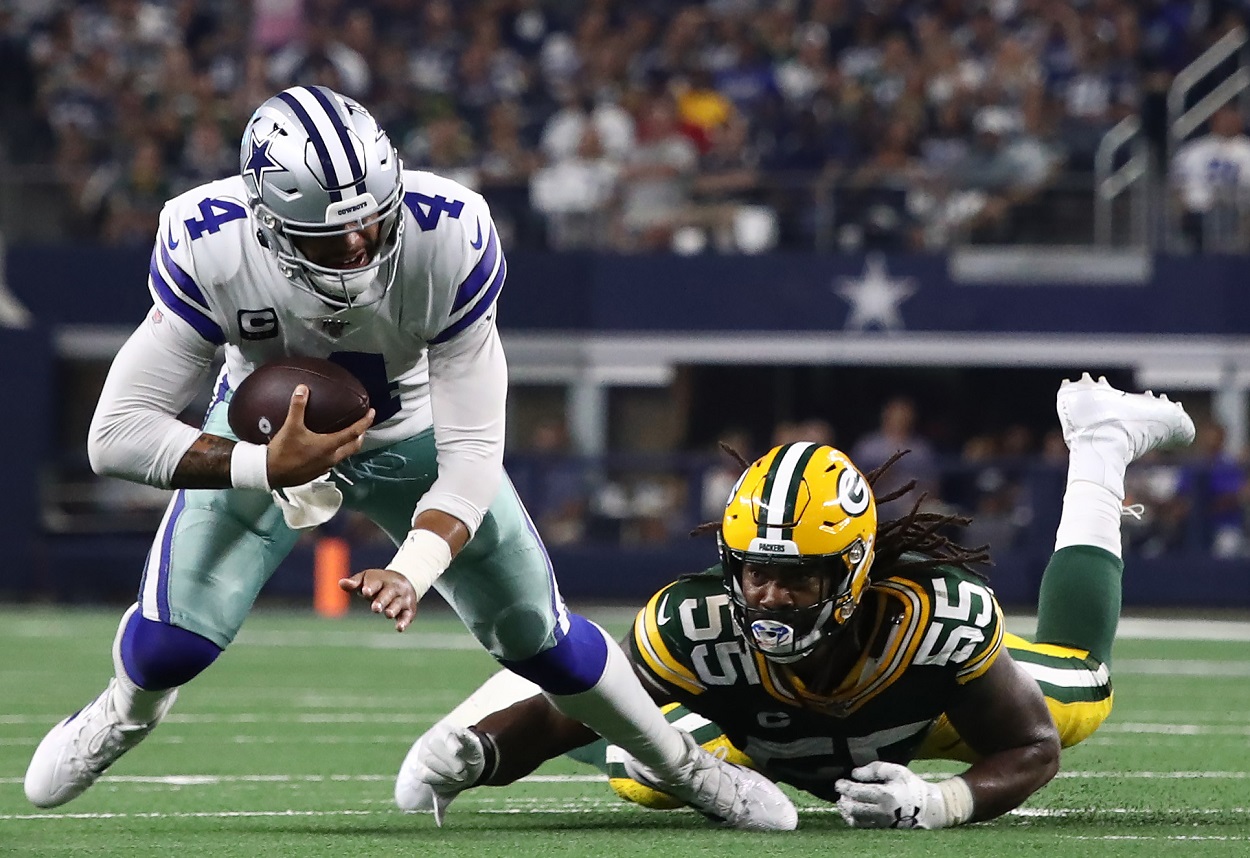 It's true that Smith is coming off a back injury that robbed him of all but two games last season. For a player who is so dependent on his speed and explosion, that's something Dallas will need to examine.
With that said, the veteran pass-rusher did make it back for Green Bay's playoff game and showed off some of his trademark explosion getting after the quarterback, notching one sack in limited playing time.
If he's taken the time to heal and rehab since that game, and Dallas gets him checked out, there's no reason to believe that Smith couldn't come to Dallas and put together yet another double-digit sack season. Remember, the Packers didn't cut Smith because of performance. They cut him because they were able to save roughly $15 million in cap room and they've been terribly above the salary cap all offseason.
Smith played all over the defense during his few seasons in Green Bay. He's a pass-rushing extraordinaire but doesn't just play off the edge. The Packers often brought him inside the A-gaps and used him as a blitzing middle linebacker. He has the versatility, strength, and speed to play both inside and on the edge.
If he sounds a bit like Parsons, it's because their playing styles are incredibly similar.
Now imagine two of them on Dallas' defense.
Jerry Jones likely is.
Stats courtesy of ESPN and Pro Football Reference. Contract information via Spotrac
RELATED: Why the Dallas Cowboys Must Work out a Long-Term Deal With Dalton Schultz