Dallas Cowboys Star Micah Parsons Is Humble yet Extremely Confident as Comparisons to Lawrence Taylor Are Made: 'I Feel Like I Am Destined to Do This'
Dallas Cowboys linebacker Micah Parsons has been incredible in his rookie season, and that's putting it lightly. He's been so good that heading into Dallas' game against the New York Giants, the rookie is drawing comparisons to a legendary Giant and one of the best linebackers of all time, Lawrence Taylor.
Parsons wants to cool the jets on that comparison, and that alone tells you just how special he can end up being for the Cowboys.
Dallas Cowboys LB Micah Parsons is entering Lawrence Taylor territory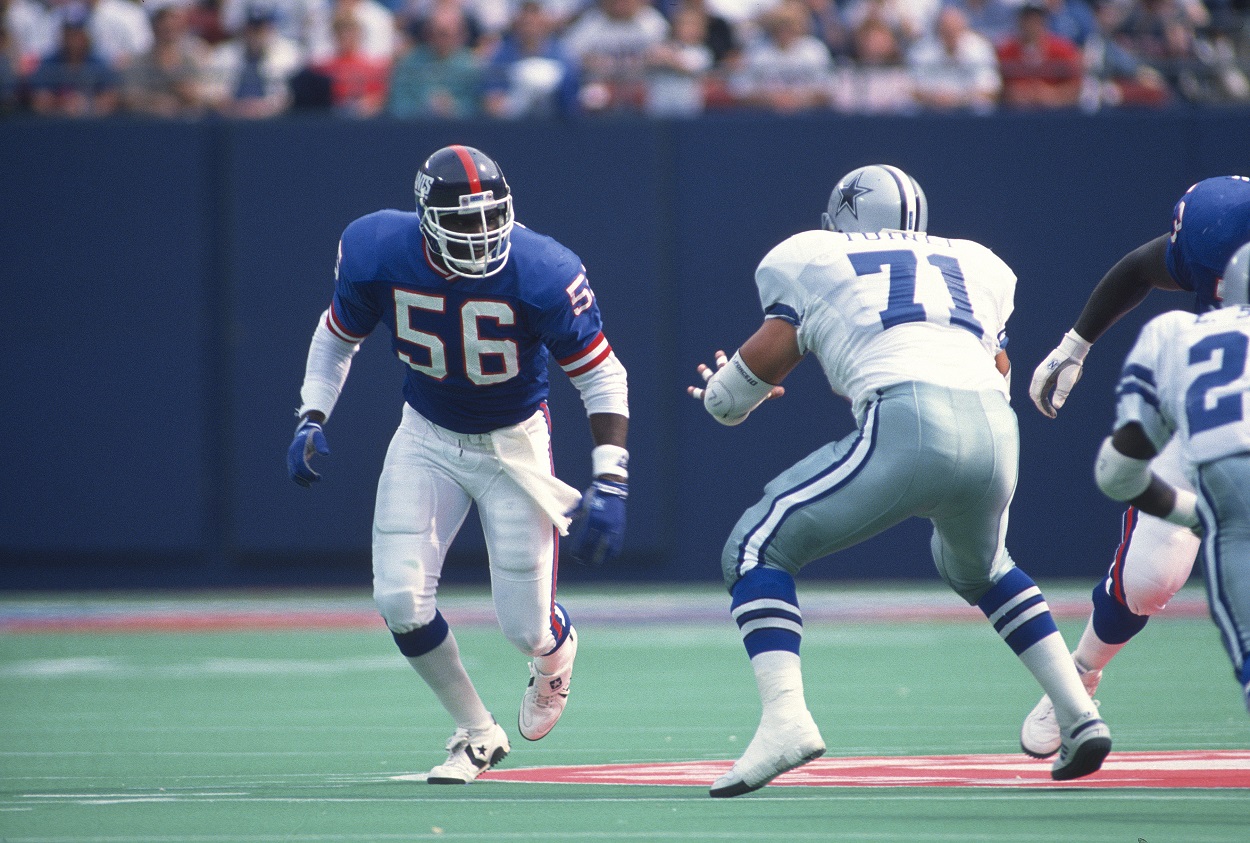 Lawrence Taylor, or L.T. as he's better known as, was a 10-time Pro Bowler, an eight-time All-Pro, and a two-time Super Bowl champion. He was a no-doubt Hall of Fame selection and is one of the greatest NFL players ever, not just the greatest at his position.
The thing about Taylor is that he was special early on in his career. There was no doubt that he would be a great player as early as his rookie season. Not only was he the 1981 defensive rookie of the year, but he was the defensive player of the year that season as well.
Parsons has started out his career hot, much like Taylor. He's the hands-down favorite to win defensive rookie of the year this season, but there's a chance he wins the overall defensive player of the year as well. If he could pull it off, he'd be just the second NFL player to do that since Taylor.
It was a different era of football, but Taylor's rookie season saw him notch 9.5 sacks, a fumble recovery, and an interception. Through 13 games, Parsons already has 12 sacks, three forced fumbles, and two passes defended.
Parsons isn't yet ready for the comparisons to L.T.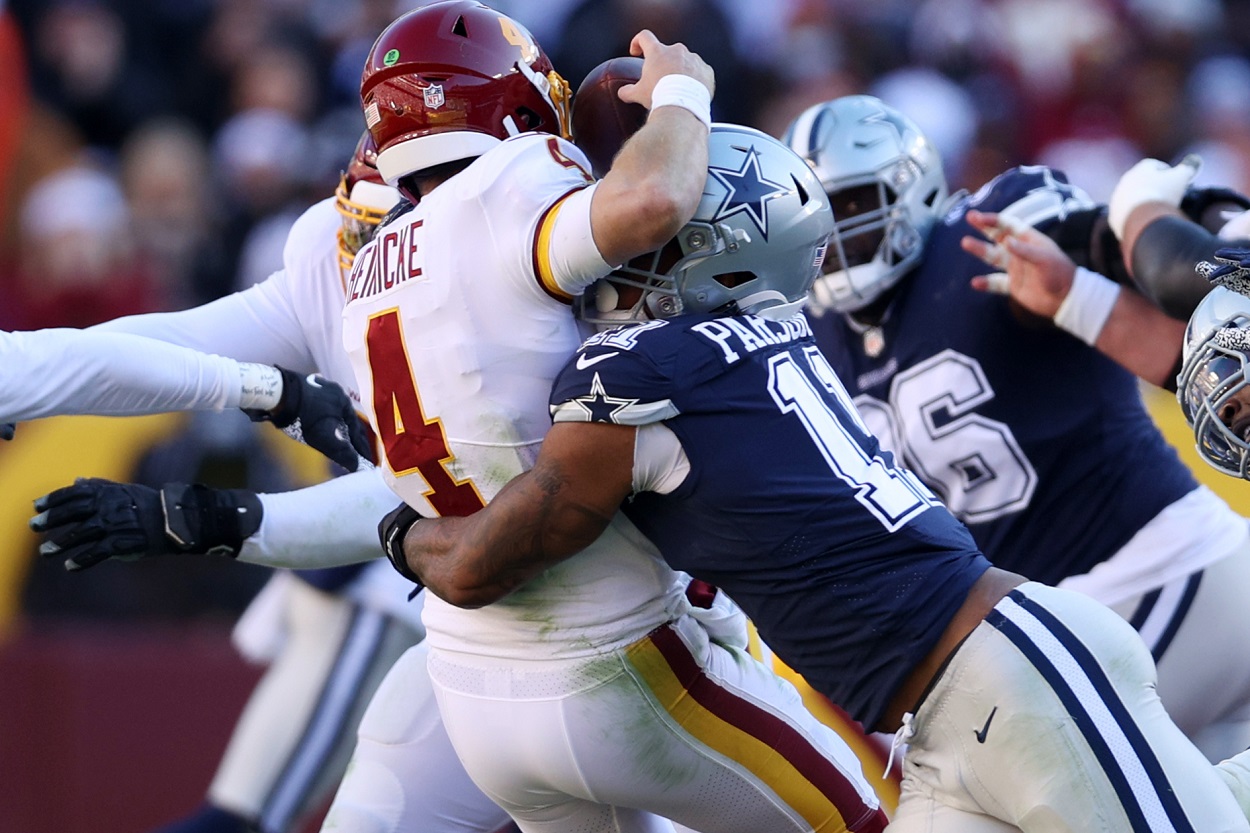 Taylor played the entirety of his impressive 13-year career with the Giants, and the numbers he put up were simply astounding. His physical dominance and presence on the field aside, in a vacuum, his stats were otherwordly.
He finished his career with 142 sacks, which is the ninth-highest total in league history behind legends like Bruce Smith and Reggie White. He had seven seasons that saw him notch over 10 total sacks, including the 1986 season in which he finished with 20.5. He also boasts 11 career fumble recoveries, nine interceptions, and two defensive touchdowns.
Considering the body of work Taylor put together, Parsons isn't yet ready to be compared to the NFL great.
"I would definitely say it's real too early," he told the team website regarding comparisons to L.T. "I could see the similarities, but L.T. was completely different, man. It's an honor that people are doing that, but to be compared to a Hall of Famer so early on it's just not ready to be in the conversation yet."
"It's a long way to go. He had 142 (sacks), so I have 130 more to go before we just start saying, 'Yeah that was L.T.' Let's just chill and keep enjoying the work that I keep putting in to get there," Parsons said.
Parsons is already the complete package for the Cowboys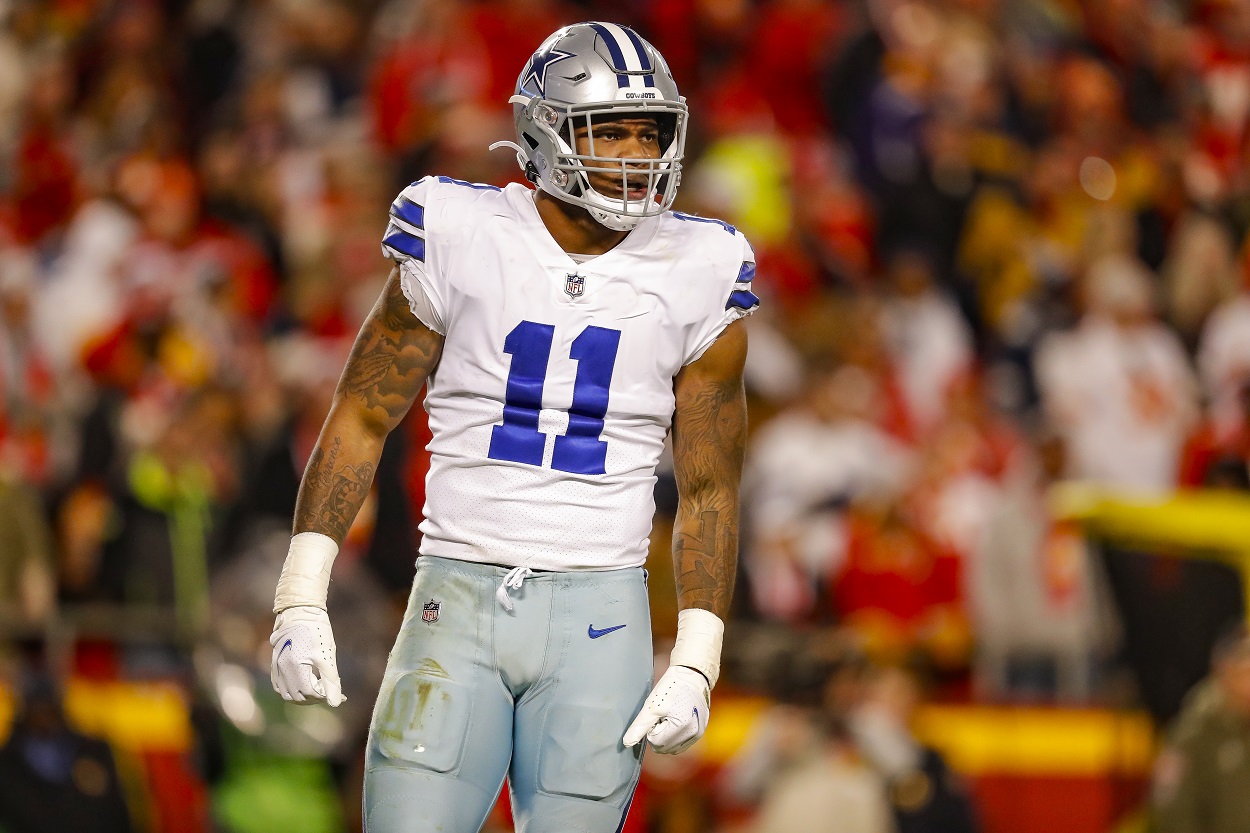 The fact that Parsons has come into Dallas and is already vying for the NFL's defensive player of the year award tells you everything you need to know about his talent. He's a big, fast, and strong linebacker, but his versatility is arguably his most impressive trait. The Cowboys can line Parsons up anywhere on the field and ask him to do just about anything defensively.
He's clearly proven himself to be an elite pass-rusher, but he's strong against the run and he's more than athletic and long enough to drop back into passing lanes and make a difference in coverage.
He's a modern-day do-everything defender, and the scary this is that he's only just now figuring it all out. Imagine how good he could be with a few seasons of experience under his belt?
On-field talent aside, it also has to be encouraging for the Cowboys to see the type of person he is. Not every young player can handle the expectations of being a star in Dallas, but so far, so good for Parsons. His reaction to the Taylor comparisons also shines a light on the fact that he's humble and is taking all of this success in stride. It would be easy to get swept up by the fame and adulation and start believing your own headlines. That doesn't seem to be the case with the Cowboys' young star, though.
It's telling that Parsons' initial thought is to focus on the work he's putting in as a young player to feel comfortable being compared to greats like Taylor eventually. That's a highly mature mindset for a 22-year-old superstar playing for the biggest brand in sports.
The Cowboys have to be giddy that Parsons fell to them at No. 12 in the 2021 NFL Draft. If you were to ask him, though, this was always his destiny.
"I feel like you either got it or you don't. It comes from inside of me. That drive I have inside of me, wanting to be great, wanting to do more, wanting more on my plate just comes with wanting to do this. I always talk about my destiny. I feel like I am destined to do this," Parsons said, according to ESPN.
"And that is why I put so much time into it. I just want to be a winner. I want to be something. I don't think nobody can like become something by sitting back and [watching] and waiting for something to happen. I am trying to initiate it to happen."
Stats courtesy of ESPN and Pro Football Reference. Contract information via Spotrac.