Dallas Cowboys Legend Michael Irvin Laments Mike McCarthy's Positive COVID-19 Test: 'That's Horrible News at a Horrible Time'
Dallas Cowboys head coach Mike McCarthy will miss his team's Thursday Night Football matchup with the New Orleans Saints. McCarthy, in his second year as head coach for Dallas, has reportedly tested positive for COVID-19 and will miss the game, which will be played in New Orleans this Thursday night.
Dallas is 7-4, but the Cowboys are on a two-game losing streak and have lost three of their last four. There's never a good time to lose your head coach, but according to Cowboys' legend Michael Irvin, this is the worst timing Dallas could have imagined.
Mike McCarthy and several others have tested positive for the coronavirus
Dallas is currently dealing with a coronavirus outbreak, and multiple positive tests have popped up. According to ESPN, at least eight people have tested positive for Dallas, and it sounds like it's a very fluid situation.
As of now, we know that right tackle Terence Seele, offensive line coach Joe Philbin, assistant coach Jeff Blasko, and strength and conditioning coaches Harold Nash and Kendall Smith are currently out due to COVID protocols. That's a list that could grow, but outside of Dak Prescott or maybe Micah Parsons, there's not a more influential person on that list for the Cowboys than McCarthy.
"Although he will not be on the field for the Saints game, McCarthy will continue to direct, and be involved in, all meetings and game preparations on a virtual basis for the remainder of the week, including Thursday's meeting in New Orleans," the Cowboys said via a press release.
Cowboys legend Michael Irvin tells the blunt truth about losing McCarthy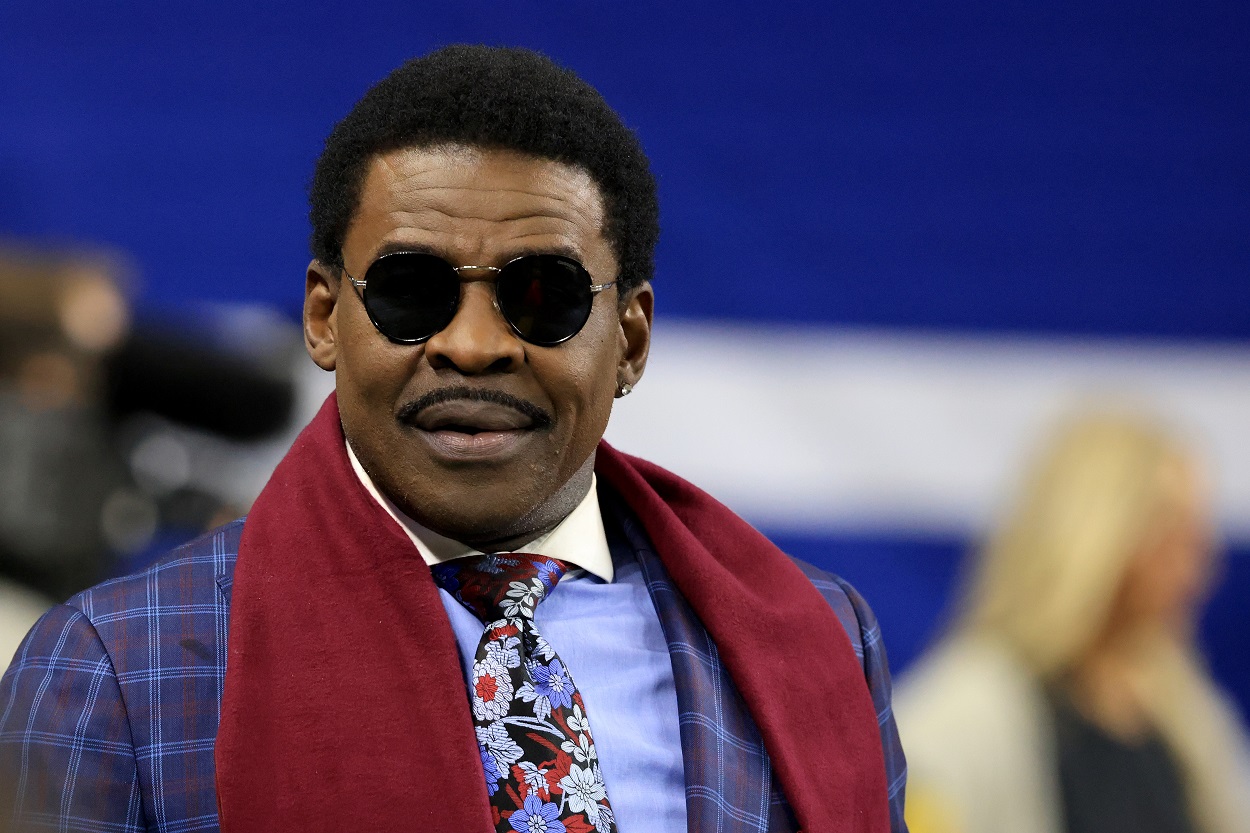 There's more to life than football and ultimately, the hope is that everyone affected by these positive tests comes back fully healthy and rearing to go. In terms of what's happening on the field, though, this couldn't have come at a worse time for Dallas.
"From a football perspective, boy, that's horrible news at a horrible time, Irvin said on ESPN, reacting to the McCarthy news. "You've got back-to-back losses that you're coming off of, and you're going to play a Thursday game in New Orleans, one of the most challenging places in the world ever to play a football game."
The Cowboys are in a funk, and that's putting it lightly. Their Thanksgiving day overtime loss to the Las Vegas Raiders was the nail in the coffin to end a miserable month for Dallas.
Though still on top of the NFC East and almost assuredly a playoff team, the Cowboys were once considered a true Super Bowl contender. Losing three out of four games has created some legitimate concerns for the Cowboys, though, and they no longer look like the best team in the NFC.
In fact, right now, the Cowboys are one of the coldest teams in the league. On paper, the 5-6 Saints don't seem like a major threat, but neither did the Broncos, Chiefs, or Raiders at the time.
Irvin is right; New Orleans has one of the best home-field advantages in sports. The Saints are losers of four-straight, but you can't ever count out a desperate team at home, especially when Sean Payton coaches that team.
Playing New Orleans on a Thursday Night, down their head coach, will prove a significant test for the Cowboys.
Several people must step up for the Cowboys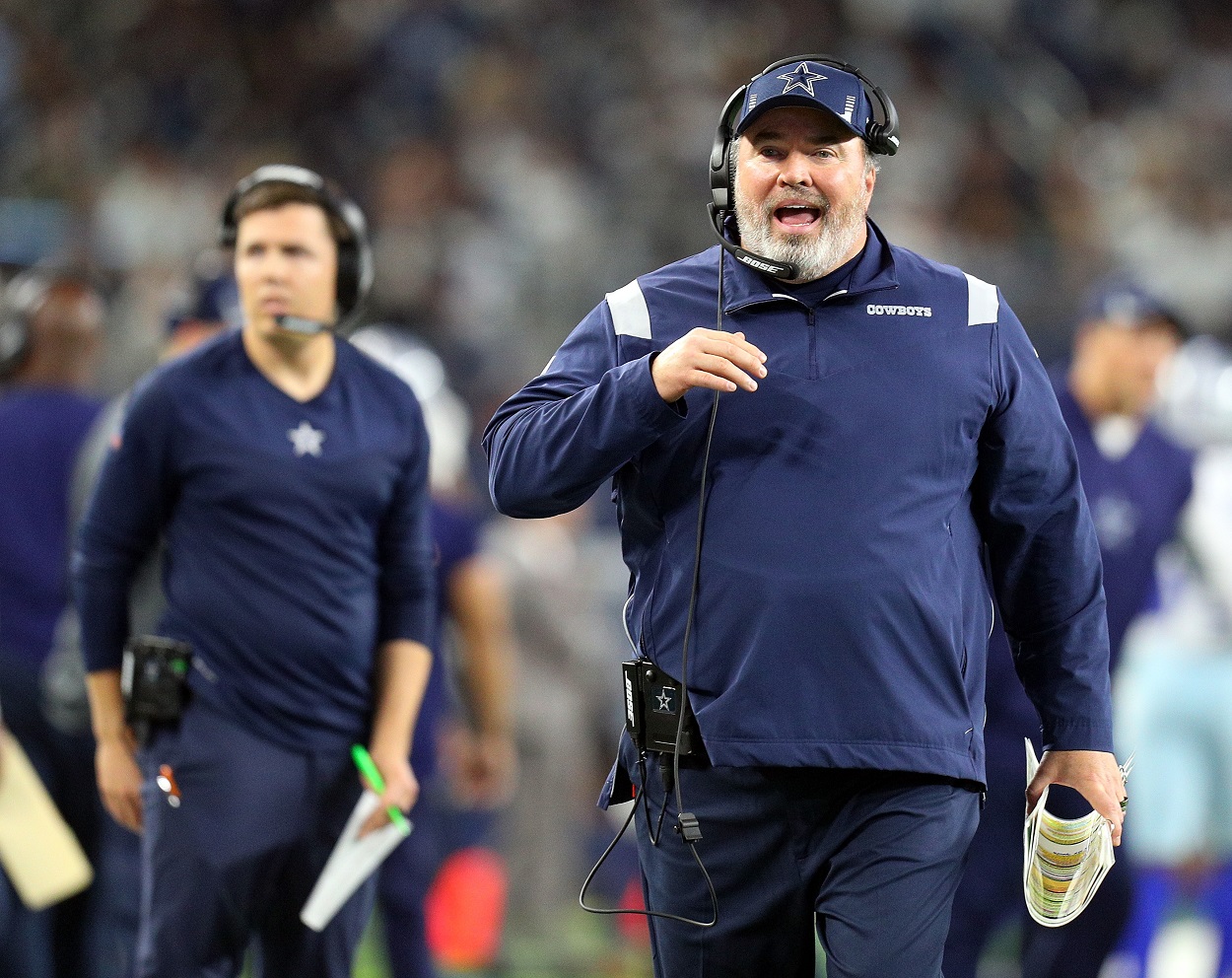 Losing McCarthy, especially considering Dallas' terrible month of November, will put the Cowboys in a tough spot. While some may doubt McCarthy's in-game decision-making abilities, the fact of the matter is that he is a Super Bowl-winning head coach and one of the most successful coaches in the past decade.
He's a "CEO coach" in the sense that his job is to oversee the organization and make sure that his assistants, and their assistants, are executing and conducting his vision for the team. That's true both in practice and in meetings, as well as on the game field.
Though Kellen Moore calls the plays on offense, every big decision goes through the head coach. In a sense, Dallas is lucky that McCarthy is no longer calling plays because the process with Moore calling the offense should remain the same. You can't understate just how much a head coach is responsible for when it comes to in-game decision-making, though.
Jori Epstein of USA Today is reporting that assistant head coach Rob Davis will step in for McCarthy and assume the head coach duties, though that hasn't been widely confirmed. According to Epstein, Moore, defensive coordinator Dan Quinn and special teams coordinator John Fassell will also have more on their shoulders.
UPDATE: Epstein is now reporting that Dan Quinn will now take over the head coach duties from McCarthy.
No matter how Dallas divides McCarthy's responsibilities out, the fact of the matter is that multiple people will be doing more than they're used to. The preparation for Thursday Night will also feel drastically different for the Cowboys. Sure, McCarthy will be participating virtually, but without a doubt, it's not great for so many things to be soo "off" in the midsts of such a deep valley Dallas has to try to climb out of.
Yes, this does provide a chance to step up. It also creates an opportunity for chaos, though, and that's something the Cowboys can't afford right now.
Stats courtesy of ESPN and Pro Football Reference.