Dallas Cowboys: 3 Players Jerry Jones Should Let Walk in Free Agency
The Dallas Cowboys have some tough decisions to make this offseason.
Owner Jerry Jones built a Super Bowl roster, and Dallas appeared to have a legitimate shot at winning one this past season. The Cowboys severely underachieved, though, and now face an offseason of uncertainty and cap issues.
Making things worse for the Cowboys is the fact that 21 players will be unrestricted free agents at the start of free agency.
With many tough decisions to make, these are the three players Jones should undoubtedly let walk, whether it be because of injury, poor play, or the fact that they will be too expensive.
Michael Gallup, Wide Receiver (Injury)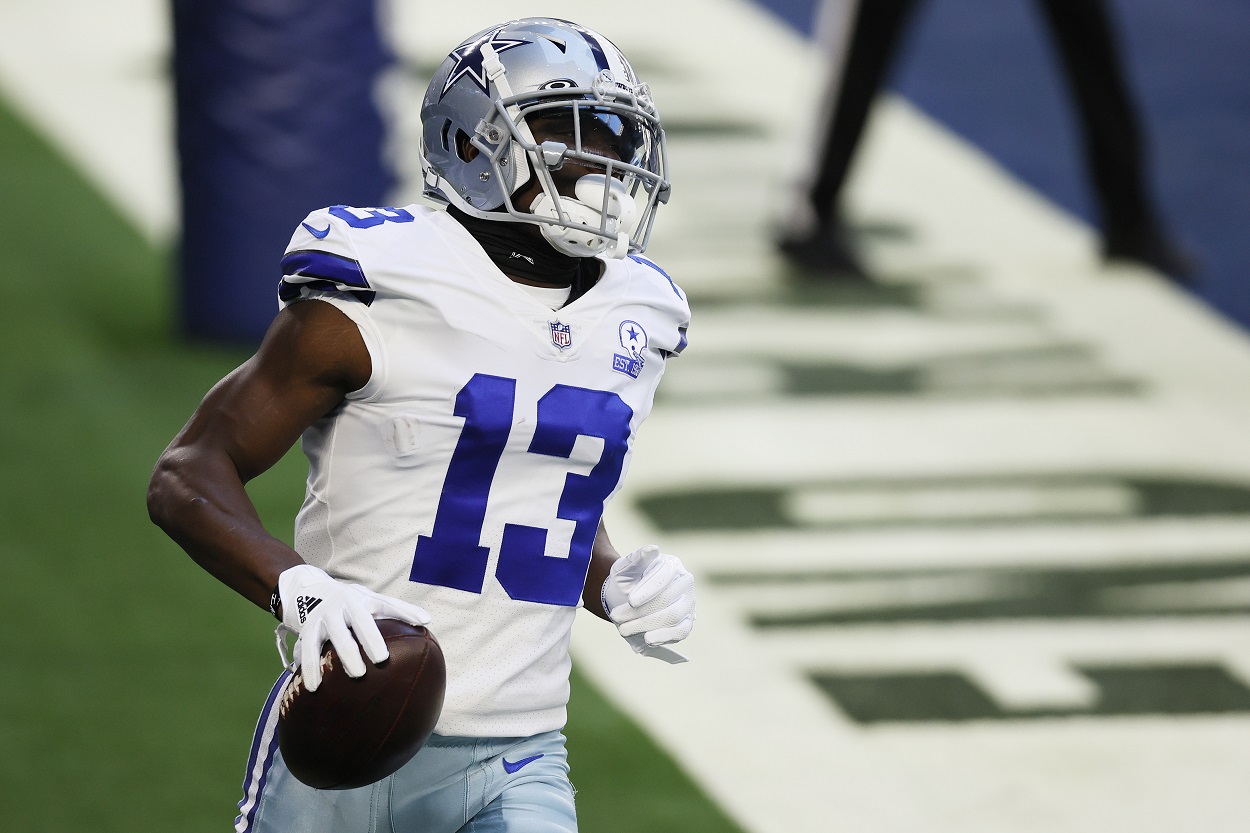 When healthy, Gallup proved that he was one of the more dynamic wide receiver No. 3's in the league. He also flashed great chemistry with quarterback Dak Prescott, securing 35 catches for 445 yards and two touchdowns in just nine games.
It's the nine games that are the problem for Dallas, though, or rather, the nine (including the playoffs) that he missed with a torn ACL.
ACL injuries are always tough on athletes, but they're the worst for players that need their "quick twitch" ability, like pass-rushers or wide receivers. Receivers also have to do a ton of cutting and changing of direction, which makes knee injuries challenging, especially one like a torn ACL, which can take over a year to heal.
The Cowboys may be able to capitalize on a down market for Gallup if the knee injury scares other teams away, but the fact of the matter is that he's still a big-name play-maker hitting the market who should demand good money.
Considering the Cowboys' cap issues (they're roughly $26 million over the cap at the time of writing), they just can't afford to take a chance and spend money on a receiver coming off a significant injury. Dallas needs to let someone else pay to take that risk, as hard as it may be to watch a home-grown talent walk.
The Cowboys drafted Gallup with the 81st pick in the 2018 NFL Draft.
Dalton Schultz, Tight End (too expensive)
In a perfect world, Dalton Schultz would be the tight end in Dallas for a long time. He finished the 2021 season with 78 catches for 808 yards and eight touchdowns, all career highs.
At 6-foot-5, 244 pounds, he's a big target who clearly put in the work to gain Prescott's trust. He has a Jason Witten-esque quality about him thanks to his ability to run crisp routes and catch just about everything that comes his way, especially in the red zone. He had a catch percentage of 75%. For comparison's sake, Cooper Kupp's was 75.9%. George Kittle's was 75.5%
There are millions of reasons for the Cowboys to want to keep Schultz long-term, but there are also millions of reasons they can't…because of the salary cap.
Schultz's talents are going to make him one of the more highly sought-after free agents on the market and certainly one of the top tight ends, if not the top tight end. Zach Ertz, Rob Gronkowski, and Mike Gesicki are big games, but Schultz is just as talented.
The Cowboys have Sean McKeon and Blake Jarwin on the depth chart and can always spend a draft pick on a tight end, which would make losing Schultz more bearable.
Connor Williams, Guard (poor play)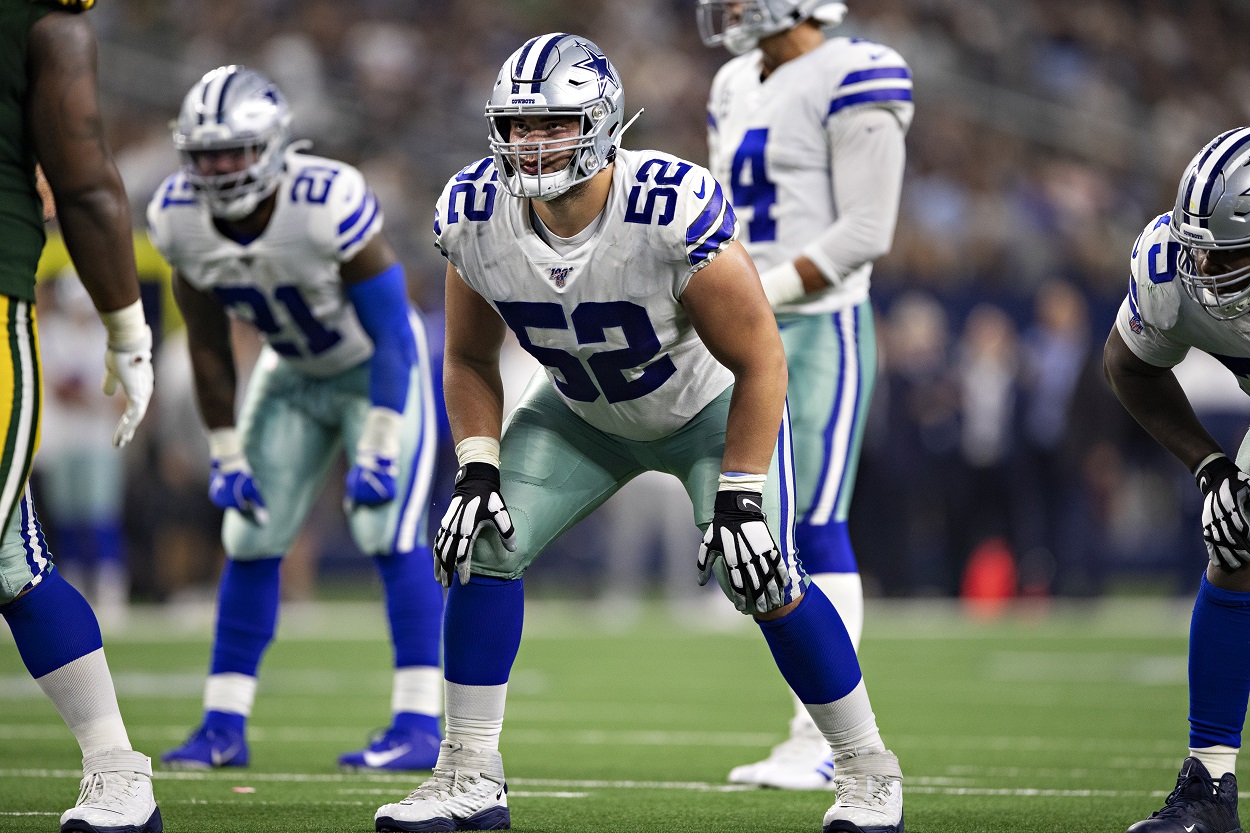 The Cowboys were one of the most penalized teams in the NFL last season, and lack of discipline was arguably the reason Mike McCarthy's team was bounced in the Wild Card Round of the playoffs by the San Francisco 49ers. The Cowboys were flagged 14 times against the 49ers. That's a number that would be stunning if it wasn't soo common for Dallas in 2021.
McCarthy knows that discipline is something he has to work on if he wants to keep his job, which is no certainty with Jones breathing down his kneck, so it makes sense to let the most penalized player on the team walk, guard Connor Williams.
In fact, Williams wasn't just the most penalized player on the team, but he was the most penalized player in the entire league. He was flagged a total of 17 times in 2021, 14 of which were accepted or not offset. He was called for holding 14 times but also had flags thrown against him for a false start, unsportsmanlike conduct, and a chop block.
Williams accounted for 12.06% of Dallas penalties. He was benched mid-season for Connor McGovern, who also didn't work out. Though Williams retained his starting spot, it's not as if the Cowboys are feeling great about him heading into free agency.
Especially when considering the fact that high-level interior linemen can be found in the mid-to-late rounds of the NFL Draft, Jones and the Cowboys would be wise to let Williams walk and let him become somebody else's penalty problem.
Stats courtesy of ESPN and Pro Football Reference. Contract information via Spotrac
RELATED: Dallas Cowboys' Legendary Coach Jimmy Johnson Says Jerry Jones Won't Admit He Was Wrong on Mike McCarthy