Why the Dallas Mavericks Have a Great Chance to Sign DeMarcus Cousins (and why They'll be Fine if They Don't)
The NBA Draft is over, Deandre Ayton was the first pick, and now teams across the league are ready for July 1 and the start of free agency. Everyone wants to know where LeBron James is heading, but don't forget about DeMarcus Cousins.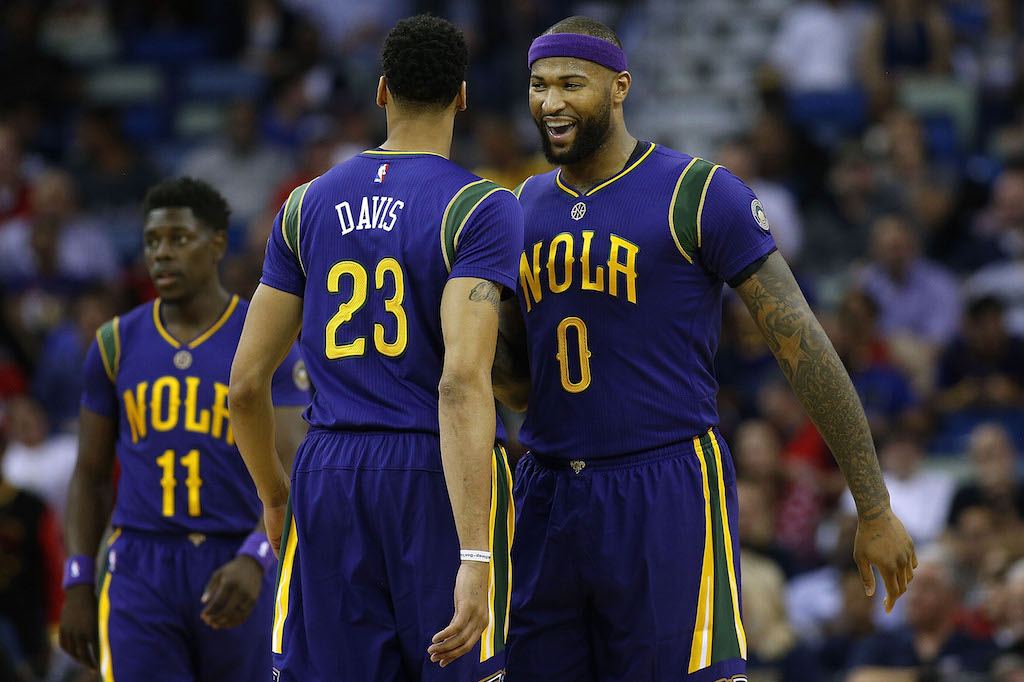 The 6-foot-11 Cousins played for the New Orleans Pelicans the last two seasons, but he's an unrestricted free agent and can sign anywhere he wants. Despite the Achilles injury that ended his 2017-18 season, it's almost guaranteed teams are going to throw money at Cousins. It's not every day a player who averages a career double-double (21.5 points and 11 rebounds per game) hits the market.
We don't know which teams interest DeMarcus Cousins the most, but we know at least one team is very interested in Cousins — the Dallas Mavericks.
Mavericks blogger Eddie Sefko reports the Pelicans have 2-1 odds to resign Cousins, but the Mavericks are a close second at 5-2. Cousins and fellow big man Anthony Davis were a formidable duo in New Orleans. Despite the odds, Dallas is a better landing spot for Boogie.
Why DeMarcus Cousins to the Mavericks makes sense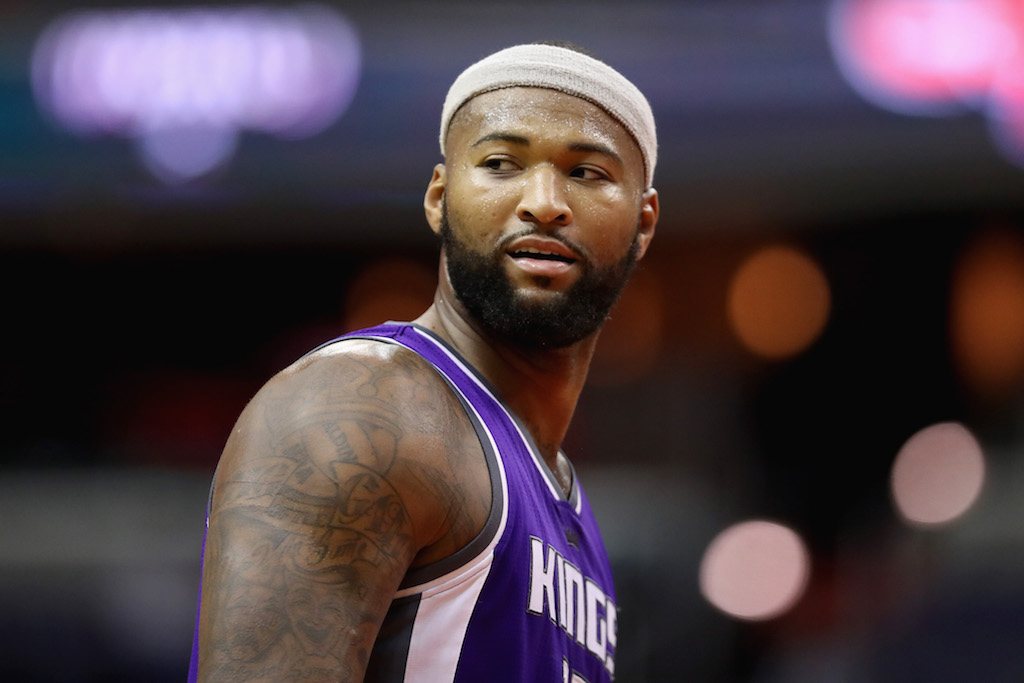 When free agency starts, the Mavericks should hand DeMarcus Cousins a blank check to get him to come to Dallas. There are a few reasons it makes sense:
Playing with a Hall of Famer
Time is running out on Dirk Nowitzki's Hall of Fame career. You can make the case he's one of the best foreign players in NBA history, and there's no denying he's the best-shooting big man ever. But he won't play forever.
It looks like Nowitzki is returning to Dallas for the 2018-19 season before retiring. Playing with a certifiable Hall of Famer could be a selling point for Cousins.
Money matters
Let's not beat around the bush: NBA free agents want their money. DeMarcus Cousins wants to get paid, and Dallas has the money to make it happen. The Mavericks have more than $23.8 million in cap space, according to SpoTrac, which is No. 6 in the league.
Cousins can become the team's highest-paid player and immediately be the focal point of a young team. Young studs Harrison Barnes, Dennis Smith, Aaron Harrison, and Yogi Ferrell have about as much NBA experience combined as Cousins (eight years). Dallas finished with a dismal record in 2017-18, but the rebuild won't take long, especially if Cousins signs.
The fans will love him
If DeMarcus Cousins heads west from New Orleans and lands in Dallas, he'll immediately be embraced by the best fanbase in the NBA. Plus, moving to one the NBA's bigger markets could lead to more endorsement deals for Boogie.
Why Dallas will be fine if DeMarcus Cousins signs somewhere else
Remember the Mavericks' young studs we discussed a minute ago? Well, with or without Cousins, they'll be younger and even better next season.
Dallas probably had the best 2018 NBA Draft of any team in the league. It traded for Luka Doncic, a European standout who was the most complete player in the field.
Later in the draft, the Mavericks added Jalen Brunson. The point guard won two NCAA titles with Villanova, in 2016 and 2018, and he was the National Player of the Year in 2018.