Dallas Mavericks Legend Jason Terry Has a Much Larger Net Worth Than His New Boss
Jason Terry was a legend for the Dallas Mavericks. From winning a Sixth Man of the Year award to helping the Mavericks win an NBA championship, Terry had a lot of success while in Dallas. Since last playing in the NBA in 2017-18, Terry has still stayed involved in basketball. In fact, he is now returning to the school he won a championship at as he will soon work under a boss he has a larger net worth than.
Jason Terry had a good NBA career
The Atlanta Hawks selected Jason Terry with the 10th overall pick in the 1999 NBA draft after he had a successful college career at Arizona. Terry then immediately found success with the Hawks. After scoring 8.1 points per game in his rookie season, Terry averaged over 19 points per game each of the next two seasons. He also averaged over 4.8 assists in each of those seasons. 
Terry then averaged 17 points per game and 6.4 assists in the next two seasons with the Hawks before starting his career with the Dallas Mavericks in 2004-05.
Terry was then on some excellent teams with the Mavericks over the next few seasons. In 2005-06, Terry and the Mavericks went 60-22 and went to the NBA Finals before losing to the Miami Heat. The Mavericks then went 67-15 in 2006-07 but lost in the first round of the playoffs.
The Mavericks continued to have regular-season success over the next few seasons but did not make it past Western Conference Semifinals. Terry had success individually, though, as he averaged 19.6 points per game and won the Sixth Man of the Year award in 2008-09.
Then, the Mavericks finally reached the mountaintop in 2010-11. Terry and the Mavericks upset the Miami Heat in the NBA Finals that season, winning the NBA championship. Terry averaged 18 points per game in the series too.
The 2011-12 season was the last that Terry played on the Mavericks. He played for four different teams from 2012-13 through 2017-18, and only averaged 10 points per game or more once. He has not played since 2017-18. 
Returning to Arizona
In college, Terry won a championship with Arizona in 1996-97. He then averaged 21.9 points per game in 1998-99. Now, Terry is returning to the school he found so much success at. 
Arizona recently hired Terry as an assistant coach this week as he will now work under head coach Sean Miller. 
"My family and I are excited to be part of the incredible Tucson community again, where our story began," Terry said in a statement, according to ESPN. "I am looking forward to joining Coach Miller and staff to develop student-athletes that have a passion for education, basketball excellence and community leadership."

Jason Terry
Miller also seems excited about the new addition to the program. 
"Jason's knowledge of the game along with his charisma and competitive spirit are qualities that will make him an exceptional coach," Miller said in a statement, according to ESPN. "He will impact and energize our current players as well as our recruiting efforts in a major way. We look forward to having him back on our sideline in the McKale Center."
This comes after Terry was an assistant general manager for the Texas Legends in the G-League in 2019. 
Terry is worth more than his new boss, Sean Miller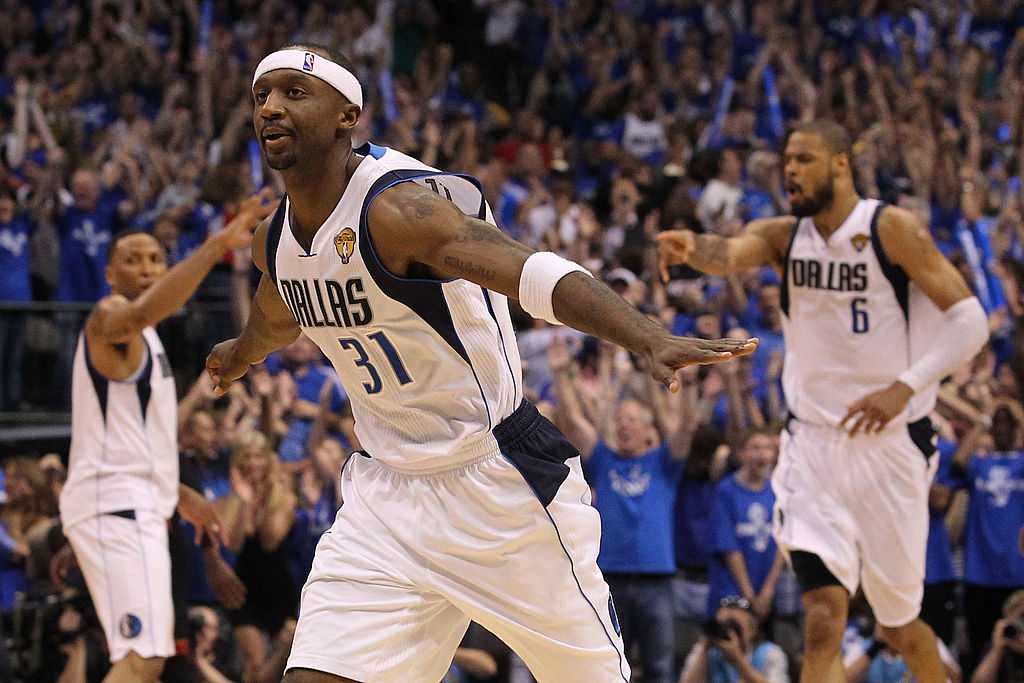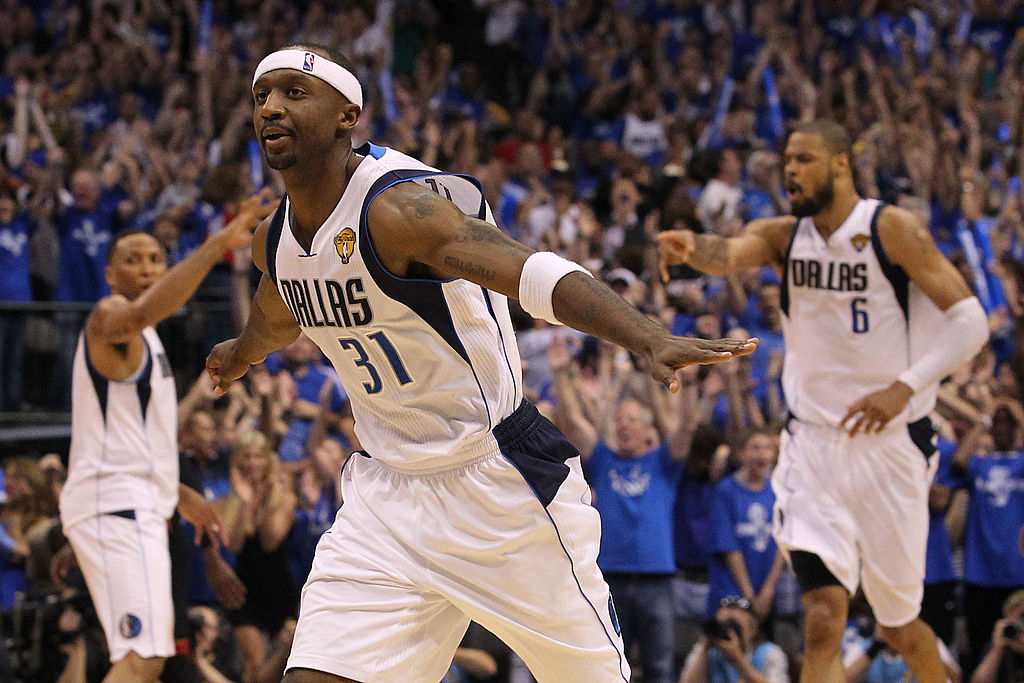 Because of all of Terry's success in his NBA career, he has ultimately racked up a massive net worth. Celebrity Net Worth estimates that he is worth $40 million. 
That is a lot more than his new boss.
Sean Miller has had a decent amount of success in his head coaching career. After taking Xavier to four NCAA Tournaments in five seasons, he then went to Arizona and has had some pretty good teams.
Since becoming the head coach at Arizona in the 2009-10 season, he has taken Arizona to the NCAA Tournament seven times. He has a record of 285-100 at Arizona. 
Because of his success as a head coach, Miller has an estimated net worth of $9 million, according to Celebrity Net Worth. That's pretty nice, but not nearly as large as Terry's. 
Jason Terry is now starting his new career as a basketball coach. Hopefully, his new boss is OK with Terry being worth more money than him.
Stats courtesy of Basketball Reference and Sports Reference