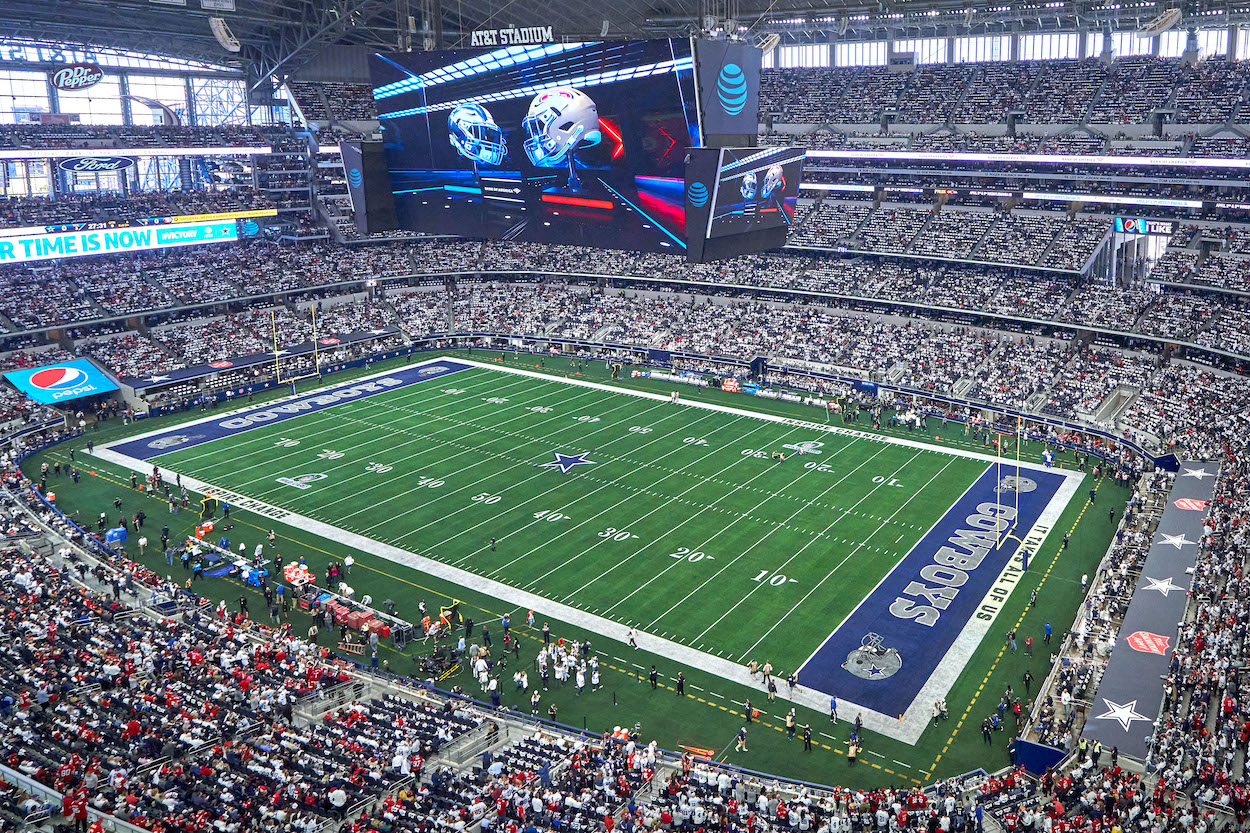 Dallas Mayor Wants 2nd NFL Team, Takes Shots at NY and LA: 'Football Is King Here'
Dallas mayor Eric Johnson wants the NFL to expand with a second team in his city, and that idea may not be as unrealistic as you'd think.
The NFL has 32 teams spread over 20 different states, covering the country from sea to shining sea. Only the two biggest American cities — New York and Los Angeles — have two pro football teams, and LA has only had that honor since 2017. Dallas Mayor Eric Johnson thinks that should change, and he humbly suggests that Texas' biggest city would be the best place in the country for two teams.
The mayor of Dallas took shots at LA and NYC, calling for a second NFL team
Dallas, Texas, has actually been home to a pair of professional football teams before. In 1960, the city had an American Football League (AFL) and a National Football League (NFL) franchise form.
From 1960 to 1962, both the Dallas Texans and Dallas Cowboys played in the Dallas-Fort Worth metroplex. Following the 1062 season, when the Texans won the AFL championship, owner Lamar Hunt moved the team to Kansas City and renamed the organization the Chiefs.
Sixty years later, the current mayor of Dallas, Eric Johnson, thinks it's time for the DFW area to get a second team again.
Retweeting a post by CBS Sports asking which city most deserves an NFL expansion team, Johnson made a case for Dallas and couldn't help but take a shot at Los Angeles and New York City in the process:
The answer is Dallas. Why? We are about to pass the Chicago metro and become the #3 metro in the US, which would make us the largest US metro WITHOUT 2 teams. Football is king here. Dallas needs an expansion team and we would be able to sustain 2 @NFL teams better than LA or NY.
Johnson even suggested the city should not take an expansion team but instead relocate the LA Chargers or Jacksonville Jaguars.
Is a second NFL team in Dallas realistic?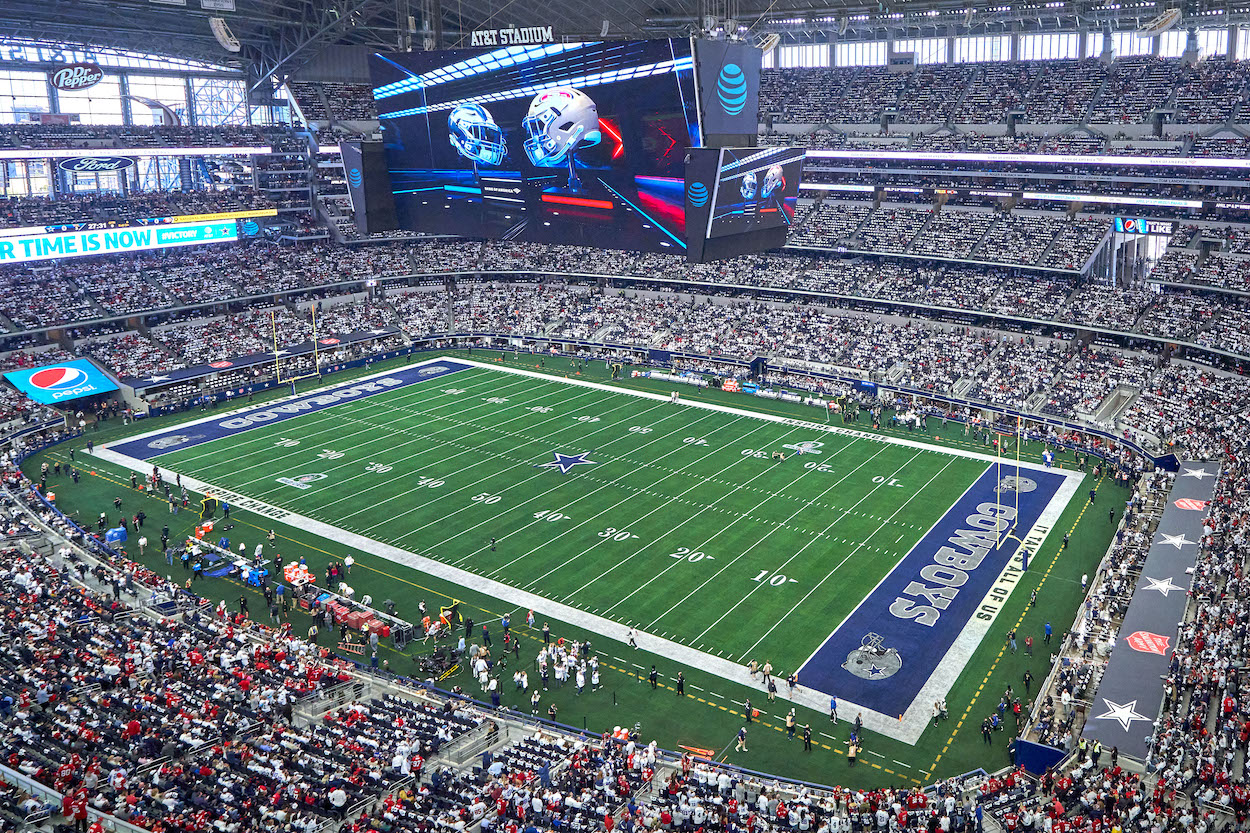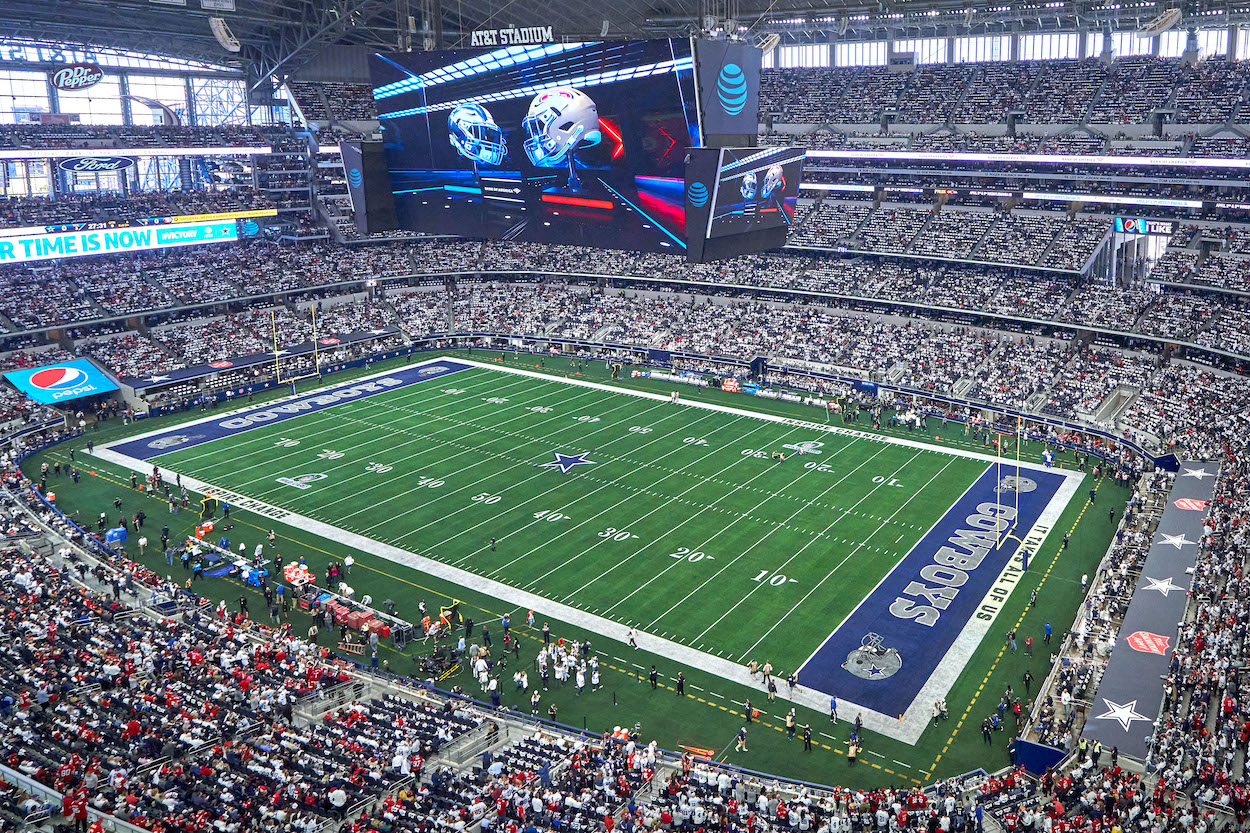 Most NFL observers think the biggest issue with Dallas getting a second pro team would be convincing Dallas Cowboys owner Jerry Jones to share his market.
However, PFT's Mike Florio writes that the idea "isn't as crazy as it sounds." The NFL insider hypothesizes that two teams in Dallas could work if the new team became a tenant of Jones at AT&T Stadium in Arlington, Texas.
In this scenario, the new Dallas franchise would help Jones make double the money from NFL home games, and it wouldn't impact Jones' fan base all that much because, as Florio writes, "the Cowboys would still be the Cowboys."
Despite Mayor Eric Johnson getting frisky on Twitter and Florio backing up his idea, there are no plans for the NFL to expand in Dallas at the moment. However, it would be one of several cities on the table if (and more likely when) the NFL decides to expand in the near future.
Other cities deserve a pro football franchise
When the NFL decides to expand to 34 or even 36 teams someday, Dallas could be on the list. The Texas hotspot would join Chicago as the U.S. cities with a pro team that could be in line for a second.
A second team in Dallas is actually more likely than another Texas team in Austin or San Antonio. While Jerry Jones could make money off another team in Big D, a team in a relatively nearby Texas city would take money away from Jones, and he wouldn't stand for that.
St. Louis is probably the leading candidate of cities that don't have a team. After Stan Kroenke moved his Rams to LA in 2016, the city actually sued the owner and the NFL, and giving a team back to the region may placate them.
NBA cities without an NFL team could also get a look when pro football expands. Places like Memphis, Salt Lake City, Oklahoma City, and Portland are all potential candidates.
The most likely candidate city isn't even in the United States, though. During the NFL's next round of expansion, London, England, will be right on the top of the league's list of preferred destinations.
Also, places like Toronto, Canada, Mexico City, Mexico, and Munich, Germany, might get some consideration.
Like Sportscasting on Facebook. Follow us on Twitter @sportscasting19 and subscribe to our YouTube channel.