Dallas vs. Denver: Which Undefeated Team is More Vulnerable?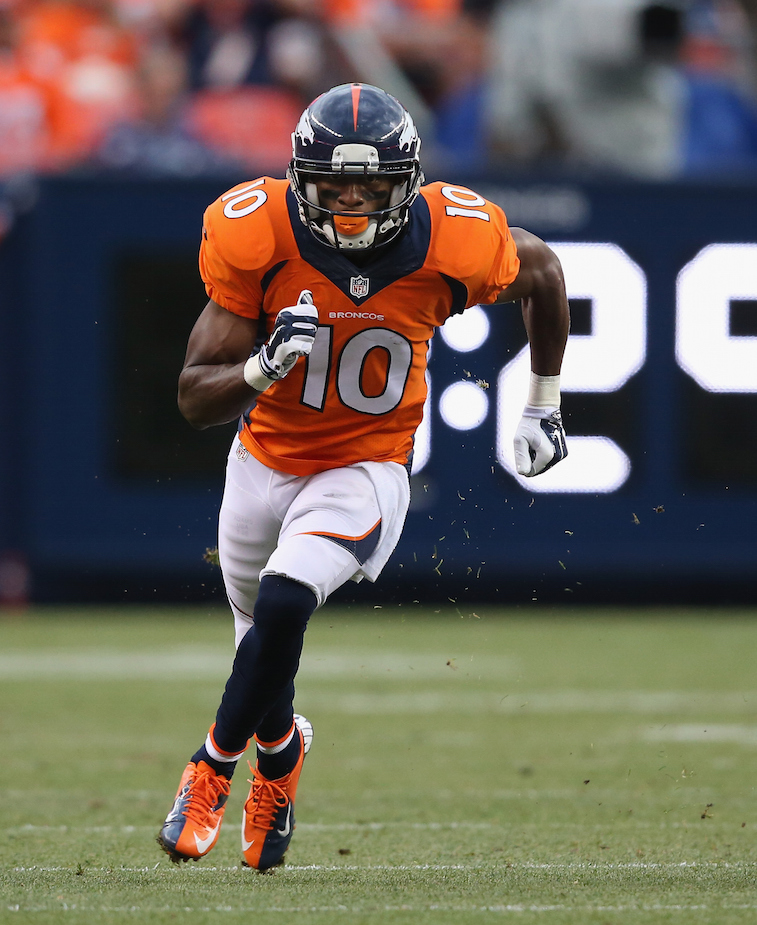 Given the choice, every team would rather be sitting 2-0 than a precarious 0-2 — especially if the team was pegged as a prospective Super Bowl contender. That being said, finding yourself unbeaten at the start of autumn is not necessarily an auspicious harbinger of things to come.
While the list of teams that started the year with two losses and ultimately missed the postseason is quite long, the list of teams that likewise began the year undefeated only to fizzle out and be a non-factor in the playoff race before Thanksgiving probably isn't anything to ignore, either. If you had bad premonitions about some of them entering the season, don't let the small sample size play tricks on you; in a number of cases, these teams are who we thought they were.
Currently, we have nine teams sitting at 2-0 — four from the AFC and five from the NFC: the Patriots, Jets, Bengals, Broncos, Cowboys, Panthers, Falcons, Cardinals, and Packers. Unpacking this list, we have the Patriots, Packers, and Cardinals who are all — if healthy — deep playoff contenders. Then, there are the Jets and Bengals, who could very well be the AFC's two wild cards. The Falcons and Panthers' biggest obstacles will likely be each other, as one of these two teams is almost certain to take home the NFC South crown.
And then there are the Cowboys and Broncos. Under normal circumstances, these two 12-4 teams from 2014 would be considered elite and lumped in with the other major contenders. If you've been paying attention, though, these circumstances are anything but normal, and for different reasons, neither the Cowboys nor the Broncos look like a particularly safe bet as the season gets into gear. We're not saying either will miss the playoffs, but what we are saying is don't "print the shirts" just yet.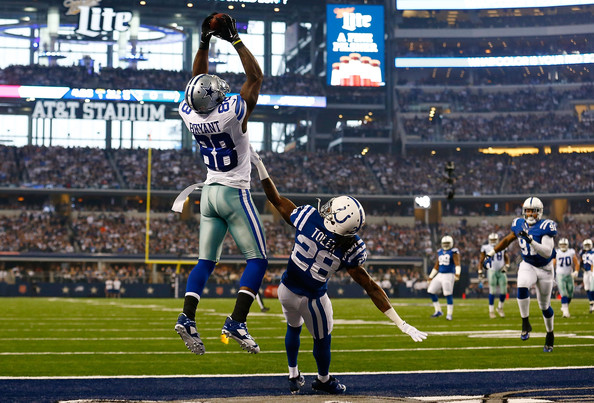 Beginning with the Cowboys, there are fairly straightforward reasons why America's team may be due for a dip in its performance. After finding out that Dez Bryant's foot injury would be at least twice as long as expected and losing DeMarco Murray in the offseason, they saw Tony Romo go down for about half the season with a broken left clavicle on Sunday and now, Jason Witten is apparently gimping around as well.
Clearly, you can see why Dallas might be in some trouble in the NFC East. Its great saving grace at this point might be the ineptitude of the Eagles and the inability of the Giants to close out games. With that being said, and even with a great offensive line and improved defense, it's hard to feel confident with Brandon Weeden filling in at quarterback for any length of time. Seeing him throw a football may be a thing of beauty, but trading for Matt Cassel was probably a thing of necessity. Never forget.
As far as the Broncos are concerned, their situation is frankly a bit more dicey, precisely because they aren't dealing with the kind of personnel shortcomings that Dallas is having to endure. For Denver, the issues have everything to do with a new offensive philosophy that may or may not iron out its current kinks and start operating more efficiently and an aging quarterback whose old habits — namely working from the shotgun and throwing the ball a ton — are severely at odds with the stamina of his arm and body.
Basically, if the Broncos don't want Peyton Manning to be dead and buried underneath a brutal pass rush sometime around the Divisional Round of the AFC playoffs again, they need to find a way to make Gary Kubiak's run-heavy offense work. So far, however, the team is dead last in total yards and has been winning largely by virtue of a defense that yields the second-fewest yards per play in the NFL at 4.23, as well as timely touchdowns late in each of the first two games.
The ace in the hole, if you happened to watch that Kansas City game last Thursday, is that you can see how the specter of Denver still looms over its AFC West rivals. If the team's offensive line and rushing attack can get their act together and Peyton can find the kind of balance between starting under center and working out of the gun that he used against the Chiefs, you'd have to like the chances of a healthy Broncos team more than a banged up Cowboys club that'll at least partially be relying on the continued miscues of other would-be contenders in its division.
Stats and information provided by ESPN.
Connect with Tamer on Twitter @iamtamerabouras