Dalvin Cook: Latest COVID-19 Update a Devastating Blow to Minnesota Vikings' Playoff Hopes
At 7-7 and on a two-game winning streak, the Minnesota Vikings are doing everything they can to make the playoffs. They've just received a massive blow to that effort, though, as it's being reported that star running back Dalvin Cook has been placed on the reserve/COVID-19 list.
Heading into an important contest against the 10-4 Los Angeles Rams this weekend, the Vikings will be without one of their top players.
Dalvin Cook has been placed on the reserve/COVID-19 list
The Vikings announced on their team website that Cook, who just made his third straight Pro Bowl, is being played on the reserve/COVID-19 list.
Though it hasn't been officially reported, Cook appears to be unvaccinated, which makes this tougher for the Vikings. If he was vaccinated, there would have been a chance for him to play on Sunday due to the NFL's new, less-strict, coronavirus protocols. According to Dawn Mitchell of Fox 9 Sports, though, offensive coordinator Klint Kubiak has stated that Cook will be out of this Sunday's contest, which does imply that he's unvaccinated.
If that is truly is the case, Cook will be required to sit out for a 10-day quarantine. He would only be able to return from that quarantine if he tests negative after the required amount of time and is also asymptomatic and able to physically play.
The Vikings will have a hard time replacing a player of Cook's magnitude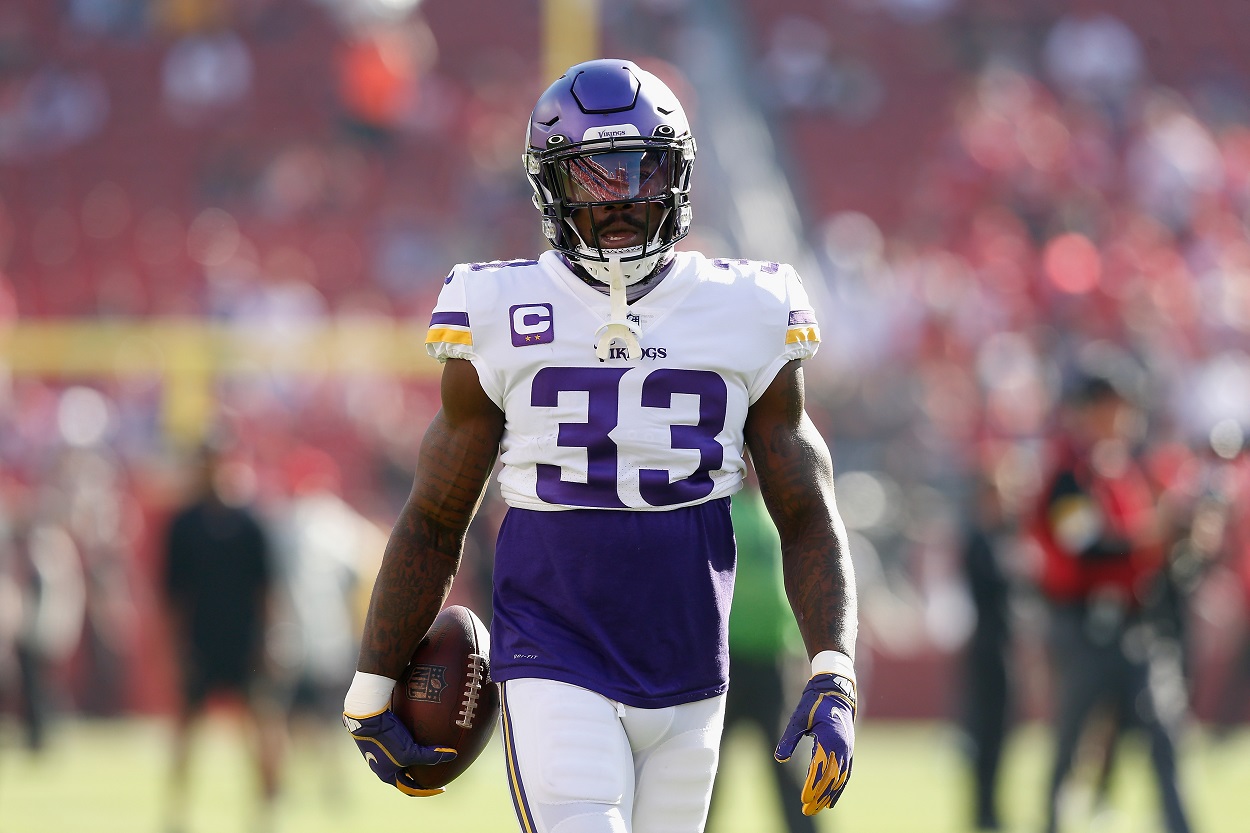 With the news that Cook is in coronavirus protocols, the Vikings currently find themselves in a good news-terrible news situation.
Here's the good news: They're currently a Wild Card team, holding on to the final spot in the NFC by way of the seventh seed. As mentioned, the Vikings are winners of two-straight, and if they keep winning, they can basically control their own destiny as it relates to the playoffs.
Here's the terrible news: In their past two wins, the Vikings have averaged 26.5 points per game, but the main reason for that was the 36 points put up against the Steelers (They put up only 17 against the Bears). Cook ran for 205 yards and two touchdowns in that contest, proving that when he's on his game, he's among the elite players in the NFL. When he's on his game, he also makes the Vikings almost impossible to beat.
You just don't replace a player of Cook's magnitude.
That's especially true while going up against a Rams defense that gives up just 99.1 yards per game on the ground, which is the sixth-best mark league-wide.
This season, Cook has rushed for 978 yards and six touchdowns on 198 attempts. He's had three games that have seen him rush for over 100 yards and the aforementioned 200+ yard game against Pittsburgh.
No matter which way you slice it, this is a massive loss for Minnesota heading into a must-win game.
The Minnesota Vikings' playoff hopes have taken a hit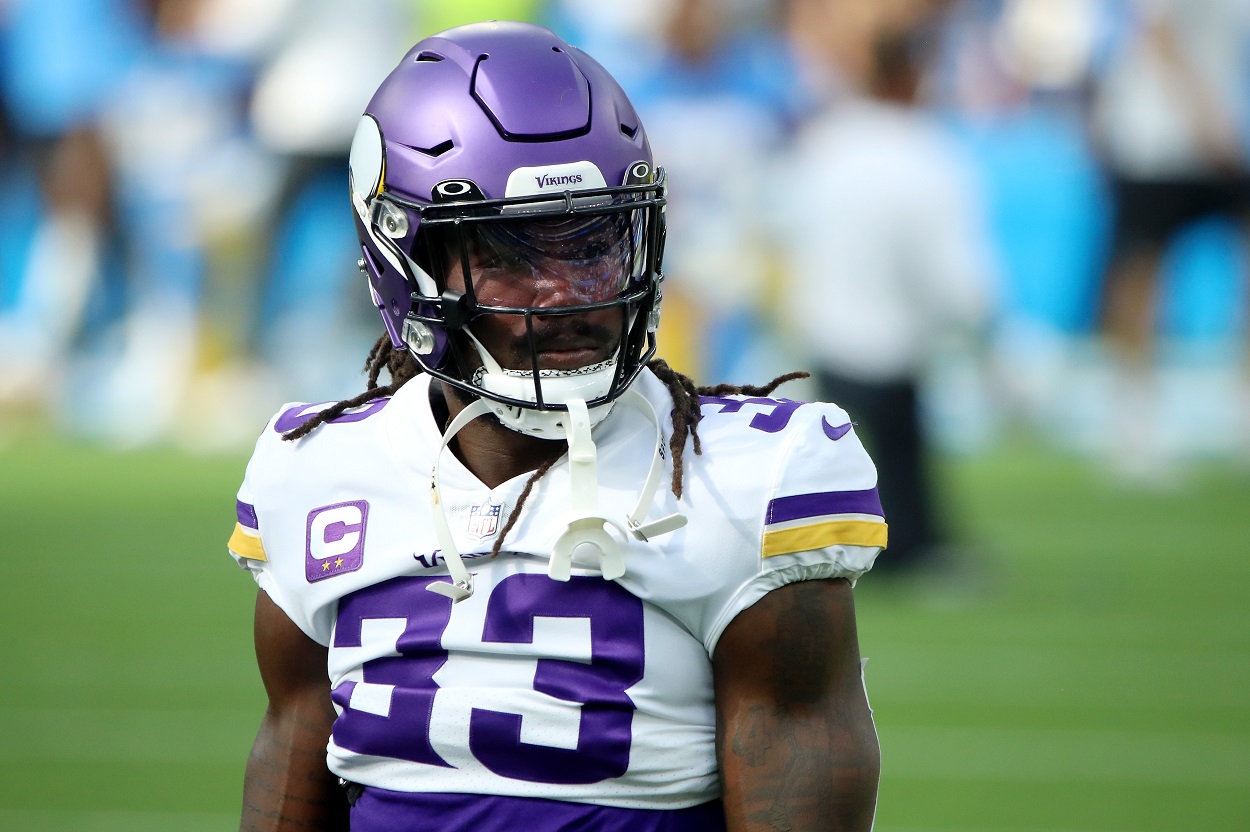 We're at the point of the 2021 season where every win and loss matters almost double, especially for a team fighting for a spot on the playoffs. Yes, The Vikings are in the final spot as of right now, but at 7-7 they're currently tied with the Eagles and Saints in the NFC with the same record, and the Washington Football team and Falcons aren't far behind, both at 6-8.
Going up against the Rams, currently the fifth seed in the NFC, would have been hard enough with Cook. Without him, the Vikings will turn to backup Alexander Mattison as the starter. He also just had a stint on the COVID-19 list, but he was activated on Wednesday. He's as good as a backup as you'll find in the league and he'll still be a threat to LA, but he's no Cook. There are a few running backs in the league that can replace Cook.
Unfortunately, things won't get much easier for the Vikings after the Rams game, and that's even if they get Cook back. After the Rams, Minnesota has a massive Sunday Night Football game against the Green Bay Packers on the docket. Yes, the Vikings beat Green Bay earlier this season, 34-31, but this game will be at Lambeau Field, and the Packers very well could be playing to lock up the No. 1 seed in the NFC playoffs. Cook would be back from his quarantine if he's healthy by that Sunday night game, but he will have missed every practice leading up to it.
Frankly, it was never going to be easy for the Vikings to hold on to their playoff seeding. They were always going to have to fight hard for it and pull off a few upsets.
Unfortunately, Cook landing on the COVID list has made things exponentially more challenging for Minnesota
Realistically, it has to be the fan who was spotted at Lambeau a few weeks ago on Sunday Night Football. If he can act in the slightest, he'd be hands-down the best Rodgers for the job.
Stats courtesy of ESPN and Pro Football Reference.