Damian Lillard Puts His NBA Legacy on the Line by Throwing Entire Weight Behind Blazers Retool
The "run from the grind" memes are all well and good. But the reality is that Damian Lillard hitching his cart to the Portland Trail Blazers' retool could ultimately define his legacy.
The Blazers have been among the most active teams ahead of the Feb. 10 NBA trade deadline, making a pair of trades that have drastically altered the complexion of the roster. Portland sent Lillard's longtime backcourt mate, CJ McCollum, to the New Orleans Pelicans on Monday after trading two-way wing Norman Powell to the Los Angeles Clippers last week.
It appears the Blazers still regard Lillard as the franchise centerpiece, and Dame is on board with the changes. But by throwing his weight behind a retool, the star point guard risks sticking with a Portland team that faces a ton of challenges this offseason.
The Blazers made trades with the idea of shaping the roster around Damian Lillard
For years, the Blazers tried to win with their backcourt of Lillard and McCollum. They also made aggressive moves to acquire Robert Covington and Norman Powell.
None of Portland's moves panned out. Interim general manager Joe Cronin decided to pivot before the NBA trade deadline. But what looks like a teardown is actually a plan to reshape the roster around Dame.
By trading McCollum and Powell, the Blazers got off a pair of lucrative long-term contracts. Per ESPN's Adrian Wojnarowski, the McCollum deal created a $21 million trade exception, and Portland could have up to $60 million in cap space.
There's more to it. The Blazers (21-34) have lottery protections on their 2022 first-round pick owed to the Chicago Bulls. That pick is currently projected at the No. 8 spot, so Portland would keep it. Additionally, they acquired a first-rounder from the Pelicans that conveys to them if it falls between the No. 5 and No. 14 spots. It's entirely possible New Orleans struggles to make the play-in and ultimately cede that selection to Portland.
In essence, the Blazers figure to have the cap space and draft compensation necessary to make big moves and surround Lillard with impact players. For his part, Dame trusts the process.
Lillard gives his stamp of approval for a retool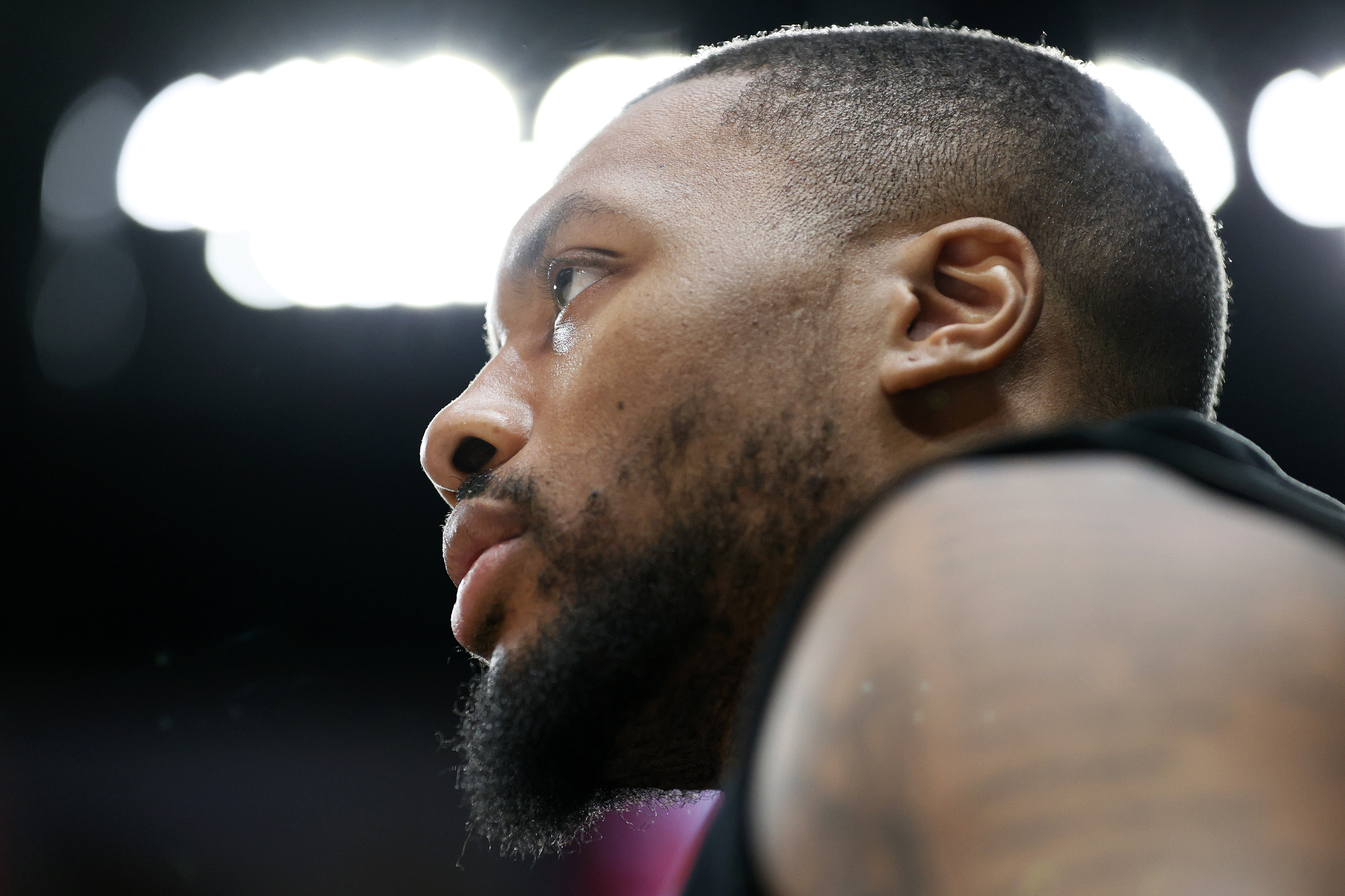 The Blazers aren't in much of a position to make a real playoff push, especially with Damian Lillard sidelined because of an abdominal injury. As such, Lillard feels comfortable with the team making moves with an eye for the future.
Dame told NBA.com's Casey Holdahl that he knew Portland faced something of a crossroads. He issued an emphatic statement of support both for Joe Cronin as well as Blazers head coach Chauncey Billups.
"For me, my heart is Portland Trail Blazer. I want to win it. I know that I have a plan that's going to put me on my best level when I come back to play. And I want our team to fit that. I'm a huge fan of Chauncey Billups. I love Chauncey, we've got a great relationship and I think he'll continue to grow into the head coach that he wants to be. And I'm a Joe Cronin fan. In his position I think it takes being bold and doing bold things, doing what you see fit and standing on it. He's told me that our plan is to build a winning team, not to rebuild. Because we had a prior relationship to him becoming GM, I trust his word."

–Damian Lillard, via NBA.com
Lillard said he's "at peace" with the current situation. He wants to let the chips fall where they may and see how Cronin "executes" the plan to retool.
Portland has the means to surround Lillard with talent. Nevertheless, the challenges presented by the upcoming offseason could impact Lillard's future and his legacy on the whole.
Portland has plenty of work to do
Although the Blazers have the resources to retool and build around Lillard, it certainly won't be easy.
It could prove difficult for Portland to convince impending free agents to sign, considering the organization's stagnant growth in recent seasons in addition to being a small-market team. Dame's reported desire for a massive extension could also dictate future cap considerations.
The Blazers could hope to trade draft assets to acquire a star, but any team entering into negotiations will likely demand young talent. Portland is rather shallow in that regard. It would almost certainly like to keep Anfernee Simons long-term after the McCollum trade, and Nassir Little really started to blossom before sustaining a season-ending injury.
Packaging picks with a young player would seem akin to mortgaging the future. Considering Lillard turns 32 this summer, that's a very dicey prospect.
The Blazers are already trying to make more moves before the NBA trade deadline. They reportedly remain interested in Detroit Pistons wing Jerami Grant. But is Grant really a star-caliber player who helps Portland win a title?
Portland faces loads of questions in the coming months. The Blazers could always try to trade Lillard if they strike out this summer, unless they sign him to a big extension.
One thing is clear: Damian Lillard remains steadfast in his loyalty to the organization that drafted him in 2012. Might that tarnish his NBA legacy? Time will tell.
RELATED: Lakers' Dream to Land Damian Lillard Dwindling With Blazers' Inevitable Rebuild After CJ McCollum Trade