Damian Lillard Has Remained Unflinchingly Loyal to Portland, but Charles Barkley Admitted It's Finally Time for a Trail Blazers Reset: 'They Got to Break the Team up and Try Something Different'
Out of disappointment stemming from yet another early postseason exit, Damian Lillard finally showed some frustration with the Portland Trail Blazers organization last summer. The NBA world pounced, and despite almost defiantly reiterating his desire to remain in Portland, the cat was out of the bag, and an offseason full of Dame trade rumors ensued.
After a poor start to the year, both for Lillard and the Blazers, the gossip is flowing again.
Charles Barkley is the latest to weigh in, and The Round Mound of Rebound believes that after more than nine seasons, the relationship has finally run its course.
Damian Lillard is currently playing the worst basketball of his professional career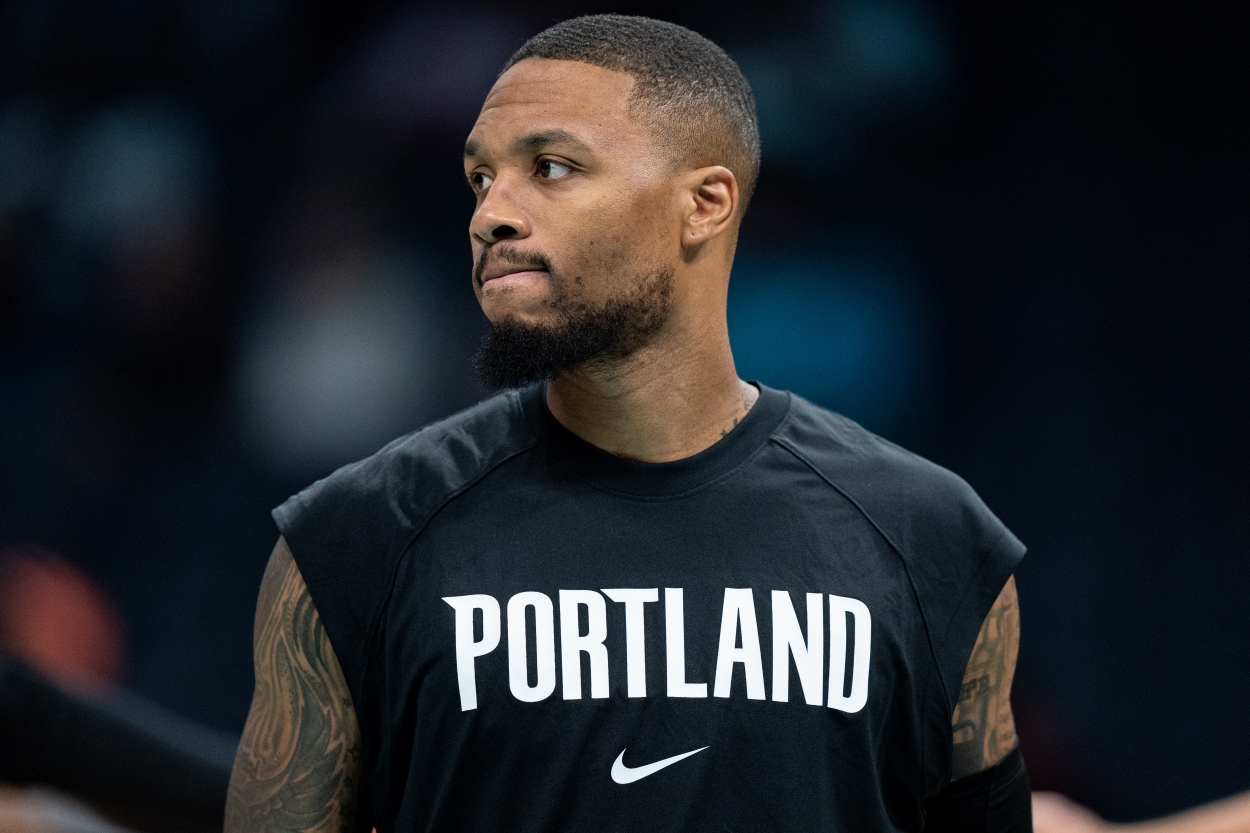 Lillard's stats are painful to look at. For a future Hall of Famer who's made a career out of controlling games and coming up clutch in the biggest moments, it's been a gruesome season.
The Weber State product is averaging 19.3 points through Portland's first 11 contests. He hasn't averaged fewer than 25 points in a season since 2014-15.
It gets worse. Lillard is shooting 25.5% from three and just 36.5% from the field overall. He's only getting to the free-throw line 3.2 times per game. Last season, Dame Dolla shot 39.1% from deep and 45.1% from the field and got to the line 7.2 times a night.
Lillard struggling means the Blazers are struggling. Portland is 5-6 to begin the year.
With a poor start all around, the rumors of an eventual Damian Lillard trade have flared up again.
Charles Barkley says it's time to move on and to 'try something different'
Both sides will have to make a decision eventually, one way or the other. Lillard isn't getting the help he needs to win a title with the Trail Blazers. He never really has. Now that Dame Time has slowed, the clock is ticking on the 31-year-old superstar's tenure in Portland.
After Lillard and Co. lost to the Los Angeles Clippers, Chuck voiced his opinion on TNT's Inside the NBA:
"I been there before. My last two years in Philly. It's hard to play basketball when you're not all in. Like, I knew we sucked. I was like, 'I'm gon get great individual accolades, Ima make the All-Star team, but we got zero chance of winning.' I have been in this same boat before.

"They got to break the team up and try something different.

"We've seen this movie a lot lately, I think like the last five years. He's gotta leave or they got to bring him in some help, it's either A or B."

Charles Barkley on Damian Lillard's situation with the Portland Trail Blazers
Portland hasn't been able to help Dame win a championship
In a perfect world, Portland follows the Chuckster's "try something different" approach and brings in some help rather than taking the "break the team up" route. But history has shown the Trail Blazers are unable to give Dame what he needs to be the leader of a legitimate title contender.
Lillard brought the franchise to the Western Conference Finals in 2019. The team got swept in four games by Golden State and hasn't gotten out of the first round since.
The six-time All-Star averaged 34.3 points during his lone playoff series last year. He played more than 41 minutes a game, shot 46.3% from the floor, and 44.9% from three on a ridiculous 13 attempts per game.
He had 55 points and 10 assists on 12-of-17 shooting from deep (70.6% for those keeping track) in more than 51 minutes during a Game 5 loss.
Portland lost in six games to a Denver Nuggets team sans Jamal Murray. There's only so much one player can do.
Eventually, something has to give, and it appears that something is pointing toward Barkley's plan "A." Maybe a trade away from the only franchise he's ever known is how the Damian Lillard-Portland saga finally comes to a close.
All statistics courtesy of Basketball Reference.