Damian Lillard's Tattoos All Have a Special Meaning
Damian Lillard has become one of the best players in the NBA, but he doesn't always get the same amount of publicity as a guy like LeBron James because he plays for the Trail Blazers, who are often considered a small-market team.
But he is still popular, and basketball fans are interested in learning more about Lillard. One of the more interesting things about him is his tattoos; he has a lot of them, and they all have a special meaning.
Damian Lillard's career
The Trail Blazers took Lillard with the sixth overall pick in the 2012 draft, and the selection has paid off for them. He is averaging 24.2 points per game in his eight seasons, and he just a set a new career high by averaging 30 points this season.
The rest of his career averages include 4.2 rebounds and 6.5 assists per game while averaging 36.4 minutes on the hardwood. He didn't set a new personal best just in scoring,
Lillard also set new highs in other categories, including with eight assists per game and shooting 46.3% from the field. Lillard was the 2012-13 Rookie of the Year, and he has been named an All-Star five times.
The meanings of Damian Lillard's tattoos
Lillard has a lot of tattoos, but he doesn't seem to like the pain. He says a lot of people like it, but he "doesn't see how." His most painful tattoo, according to his chat with GQ Sports, is also one of his biggest — the one on his chest.
Lillard says if he was given a choice, he might not get that tattoo again now that he knows he much it hurt. His first tattoo — which he got when he was 18 — is on his upper arm. It's a shield that is reminiscent of the famous Warner Brothers logo, but it's for the Lillard Brothers; he says his brother has the same tat on his body.
Lillard waited until he was 18 to start getting inked up because his mom didn't like the idea and told him he would have to graduate high school before getting tattoos.
Another one of Lillard's early tattoos says "Certified Fly Guy" and a lot of his friends have the same one because that's what they call themselves as a group. His first two tattoos were on the same arm, so Lillard recalls feeling "off-balance" with the other arm being bare, so he started getting tattoos on that arm too.
The first on his left arm came when he was home during Christmas break of his freshman year at Weber State. That tattoo is of a scripture that was covered in a sermon he attended at church while he was visiting home that holiday season. Lillard says he got that verse because he felt it was "a little bit about [his] story."
The common theme with his tattoos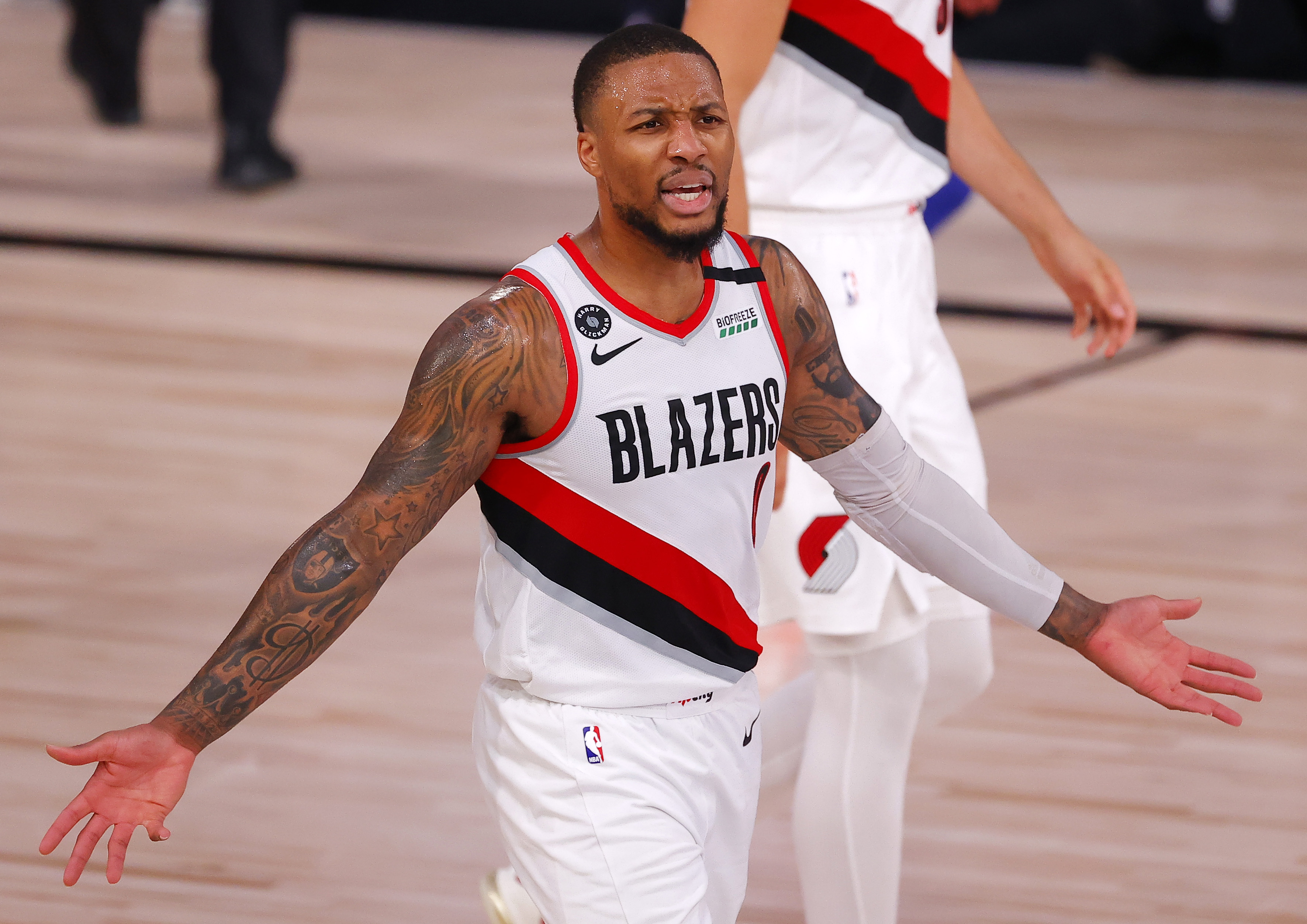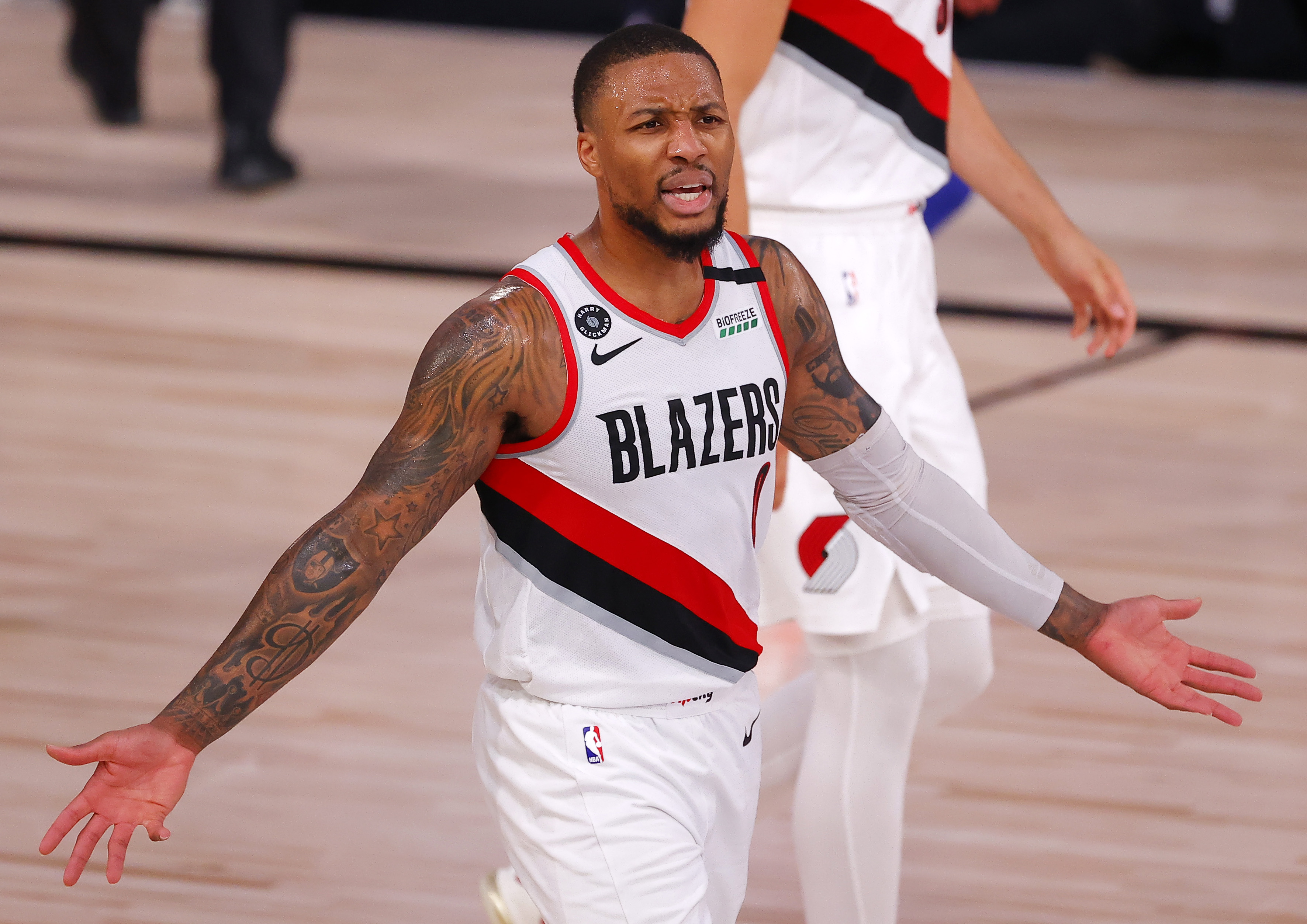 One common theme runs throughout the tattoos that Lillard has — friends and family. Right from the first, the Lillard Brothers shield, the Blazers star has continued to get tattoos that remind him of his family and friends, or places that hold a special meaning for him — notably Oakland.
He has a torch with the names of NBA point guards from Oakland, and his chest piece is a tree that is seen on signs all around the city, with the roots shaped like a heart because it's the "heart of the city," according to Lillard. He also has his sister's name on one arm, with his mother's name on the other, surrounded by clouds and tears.
All stats courtesy of Basketball Reference