Dan Fouts Can Thank Broadcasting, Not the NFL, for His Net Worth
Many pro athletes have gone on to illustrious broadcasting careers. Alex Rodriguez was mired in controversy when he left MLB. But he managed to garner success as an analyst. The career path is even more common in football; players like Tony Romo see even bigger paychecks off the field than on it. One of the early pioneers of the NFL-star-to-broadcasting pipeline was Dan Fouts, who excelled in both arenas.
Dan Fouts' strong NFL career
RELATED: Former Cincy QB Ken Anderson Deserves to be in Hall of Fame and Numbers Prove It
Drafted by the San Diego Chargers in 1973, Fouts played his entire career in America's Finest City. His career started slowly as he earned a record of 12-30-1 as a starting QB through 1977. Despite the team's struggles, Fouts showed promise in the San Diego system and found ways to build on his successful college career.
In 1978, Fouts and the Chargers started turning things around and Fouts received his first Pro Bowl honor following a 9-5 season. Over the rest of his career, Fouts would take the Chargers to the playoffs four times and earn the MVP honor for 1982.
Fouts in retirement
Immediately after his 1987 retirement, Fouts worked as an analyst for both CBS and ABC Sports. Through the '90s, Fouts continued to build his broadcasting resume and eventually took a job at CBS in 2008.
In 2009 he became the No. 3 broadcast team, moving up to No. 2 in 2014 — and that came with a commensurate pay bump. According to an article from Daily Choices, Fouts earned $750,000 per year as a commentator. Fouts worked with CBS until 2020, even amidst criticism of his play-by-play style. Along with Dick Enberg, Fouts called games successfully until his release in April of this year.
It's unknown who will be called into fill his shoes, especially with the uncertainty surrounding the next NFL season. Jay Cutler appeared to be next in line, but he hasn't been confirmed as the next analyst and things have since become more uncertain. As Cutler works through very un-Cavallari personal issues, it's possible he won't see the broadcast booth this season.
The Dan Fouts commentary legacy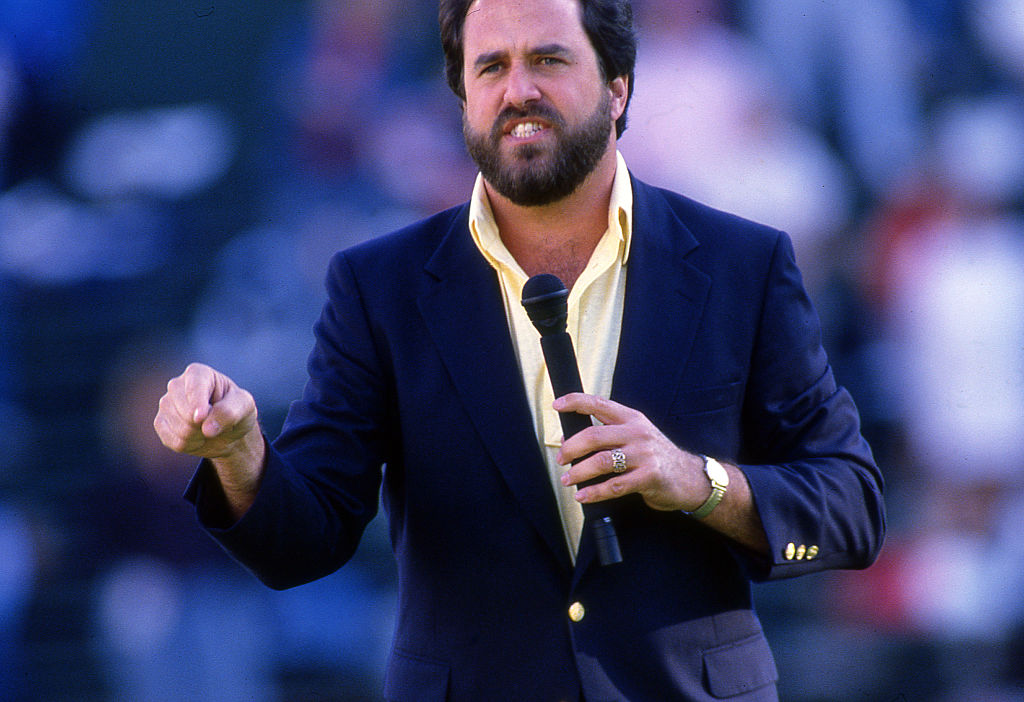 During Fouts' first commentary run on MNF, he was even played by Will Ferrell in a Saturday Night Live skit.
Ferrell lampooned the ability of Fouts to state the obvious with a particularly obtuse observation: "This game will come down to one thing. Whoever is able to take the football, move that football in the direction of their opponent's end zone, and then score a greater combination of touchdowns, field goals, and safeties than the other football team, that's the team who'll probably end up winning." 
It's one of those SNL jokes that will likely be lost to time, as no one turning on a football game for the first time in 2021 will know of the broadcasting career of Dan Fouts.
But even if he never steps into the booth again, his on-field play gave San Diego some great memories of the time when they had a football team. Just like Dan Fouts, the LA Chargers are now in search of their next destination. Hopefully, they'll find a new home that treats them just as well as CBS's checks did for Fouts.