Dan Le Batard Recently Used His Own Money To Make up for ESPN's Big Mistake
The COVID-19 pandemic has impacted many industries, and the sports media industry has certainly been included. However, Dan Le Batard of ESPN recently made up for the network's mishandling of a situation, and he did so by using his own money. In fact, Le Batard is now paying a person's salary straight out of his own pocket.
Dan Le Batard has been at ESPN for years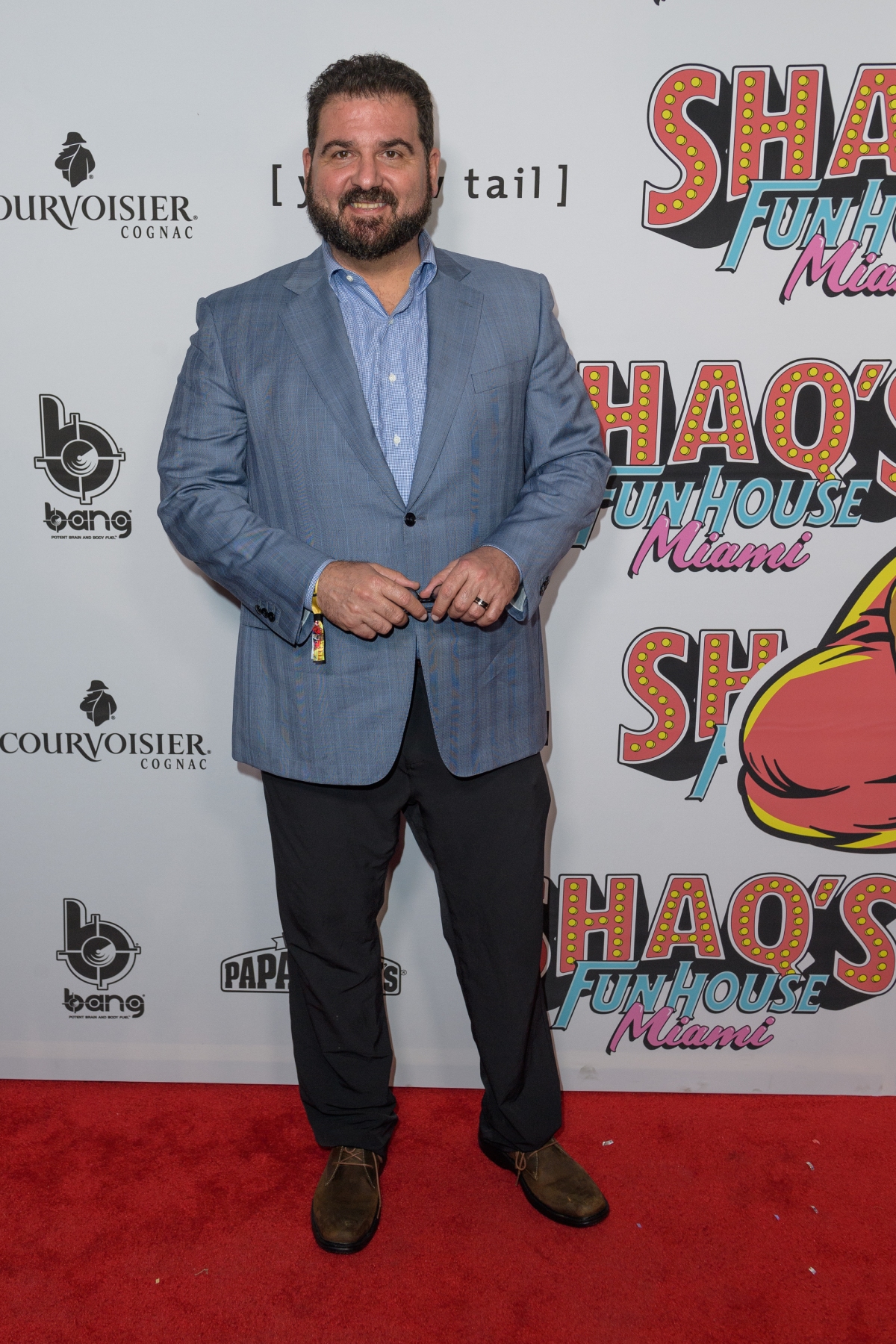 RELATED: What Is Desmond Howard's Net Worth?
Many people are pretty familiar with Dan Le Batard's face and voice as he has been at ESPN for years.
According to ESPN Press Room, Le Batard joined ESPN the Magazine in 1998. He also hosted a morning show on ESPN Radio on Sundays and was a reporter for multiple shows, including College GameDay and Outside the Lines.
Le Batard later became a guest host on Pardon the Interruption many times before getting his own TV show in 2011, Highly Questionable. The show also features his dad, Gonzalo Le Batard, also known as "Papi." In 2015, The Dan Le Batard Show with Stugotz debuted on ESPN Radio, as LeBatard hosts the show with Jon Weiner, also known as "Stugotz."
In addition to everything he has done at ESPN, Le Batard was a columnist for the Miami Herald from 1990 through 2016, according to ESPN Press Room. 
ESPN recently announced around 300 layoffs
RELATED: LeBron James Once Made ESPN's Dan Le Batard Extremely Salty
According to the Associated Press, ESPN recently announced that it eliminated about 500 jobs, which included about 300 layoffs. The cuts are mostly due to the COVID-19 pandemic.
"In the short term, we enacted various steps like executive and talent salary reductions, furloughs and budget cuts, and we implemented innovative operations and production approaches, all in an effort to weather the COVID storm," ESPN chairman Jimmy Pitaro wrote in an email to employees, according to AP. "We have, however, reached an inflection point."
ESPN also plans to leave around 200 vacant positions unfilled, according to AP. ESPN already looked into how to deal with the changes being implemented across the media landscape, according to AP. COVID-19, though, accelerated things for the network.
"Building a successful future in a changing world means facing hard choices," Pitaro wrote, according to AP. "Making informed decisions about how and where we need to go – and, as always, in the most efficient way possible — is by far the most challenging job of any leadership team."
Dan Le Batard is paying his producer's salary with his own money
RELATED: Tom Jackson Overcame the Death of a Daughter While Becoming an Award-Winning Broadcaster on ESPN
Chris Cote has been the producer of The Dan Le Batard Show, but he was one of the many people that ESPN laid off.
However, Le Batard later announced that he hired Cote as his personal assistant and that he will pay his salary. In fact, he said that he is even going to give him a raise.
"We were blindsided by him being let go. It's the greatest disrespect of my professional career that I got no notice, no collaboration," Le Batard said in part of a statement on the Nov. 11 episode of The Dan Le Batard Show, according to Sporting News. "This time at the company has been so horrible, so many people have been affected. We have been affected far less than anyone else, so I want it made clear, no matter how hurt I am by this — and I have been wounded by this — I very much understand this is the product of a very dangerous time and brutal time for the company, and that we were affected less than most."
He continued: "I am actually happy to report, and this is a pretty cool thing, to be able to report, because it required — some creativity was required of us to get here, I am going to hire Chris Cote as my personal assistant, to fill the role, with a raise on his present salary, to fill the role vacated by Allyson Turner. I will cover the raise; I'll cover the entire thing. … It means that Chris Cote is still going to be on the show."
Like many companies, ESPN is certainly in a tough spot due to COVID-19. It appears that Le Batard, though, feels that they made a big mistake by blindsiding him. He, however, made up for it in a big way by righting the wrong with his own money.