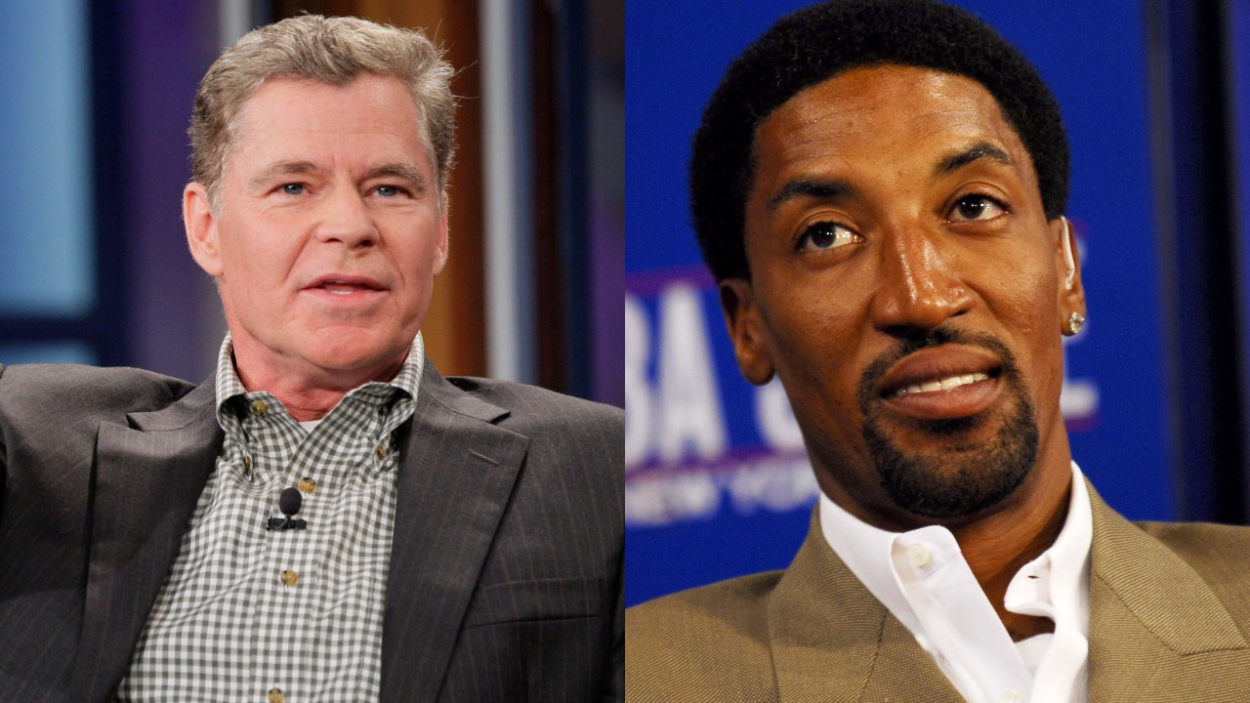 Dan Patrick Questions Scottie Pippen's Latest Actions: 'It's Not a Midlife Crisis … But It Feels Like That'
NBA legend Scottie Pippen has made plenty of controversial comments recently, including some about Brooklyn Nets star Kevin Durant, his former head coach Phil Jackson, and his former Chicago Bulls teammate Michael Jordan. Dan Patrick -- who recently had Pippen on his show -- is now questioning why this is the case.
NBA legend Scottie Pippen has been in the news quite a bit recently. After being critical of Kevin Durant, Pippen has since made some controversial comments about his former Chicago Bulls coach, Phil Jackson, and his former teammate Michael Jordan. His recent media tour has ultimately raised many eyebrows, including those of sports commentator Dan Patrick. In fact, Patrick, like many others, is now starting to wonder why Pippen is making so many polarizing remarks.
Scottie Pippen made comments about Phil Jackson on 'The Dan Patrick Show'
Pippen recently took part in an interview with GQ, and he made some pretty damning claims about Jackson.
While discussing Game 3 of the 1994 Eastern Conference semifinals — where he refused to enter the game, despite the score being tied 102-102 with 1.8 seconds left — Pippen claimed Phil Jackson's decision to give Toni Kukoc the final shot was racially motivated. 
"I felt like it was an opportunity to give (Kukoc) a rise," he said to GQ, per Sports Illustrated. "It was a racial move to give him a rise. After all I've been through with this organization, now you're gonna tell me to take the ball out and throw it to Toni Kukoc? You're insulting me."
The six-time NBA champ then appeared on The Dan Patrick Show and doubled down on the claim about it being a "racial move."
"Why would Toni, who was a rookie, get the last-second shot and you put me out of bounds? That's what I mean 'racial,'" Pippen stated on the June 28 episode, per SI.
Patrick then tried giving him an opportunity to clear things up, as he said: "By saying 'a racial move,' then you're calling Phil a racist." But Pippen responded by saying, "I don't got a problem with that."
These comments came after Pippen already made headlines recently by saying to Dan Le Batard that Kevin Durant needs to "learn to be a better teammate." He also told Yahoo Sports that KD still hasn't passed LeBron James in terms of being the best player in the league.
Dan Patrick questioned Scottie Pippen's latest actions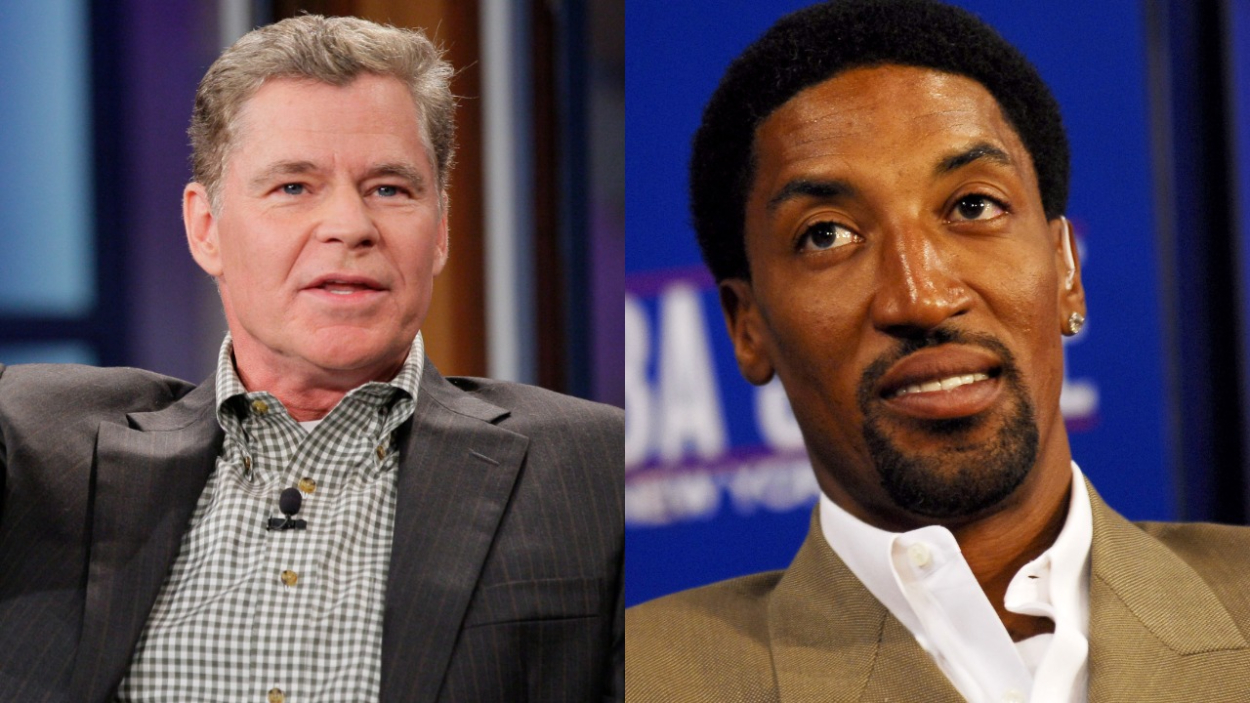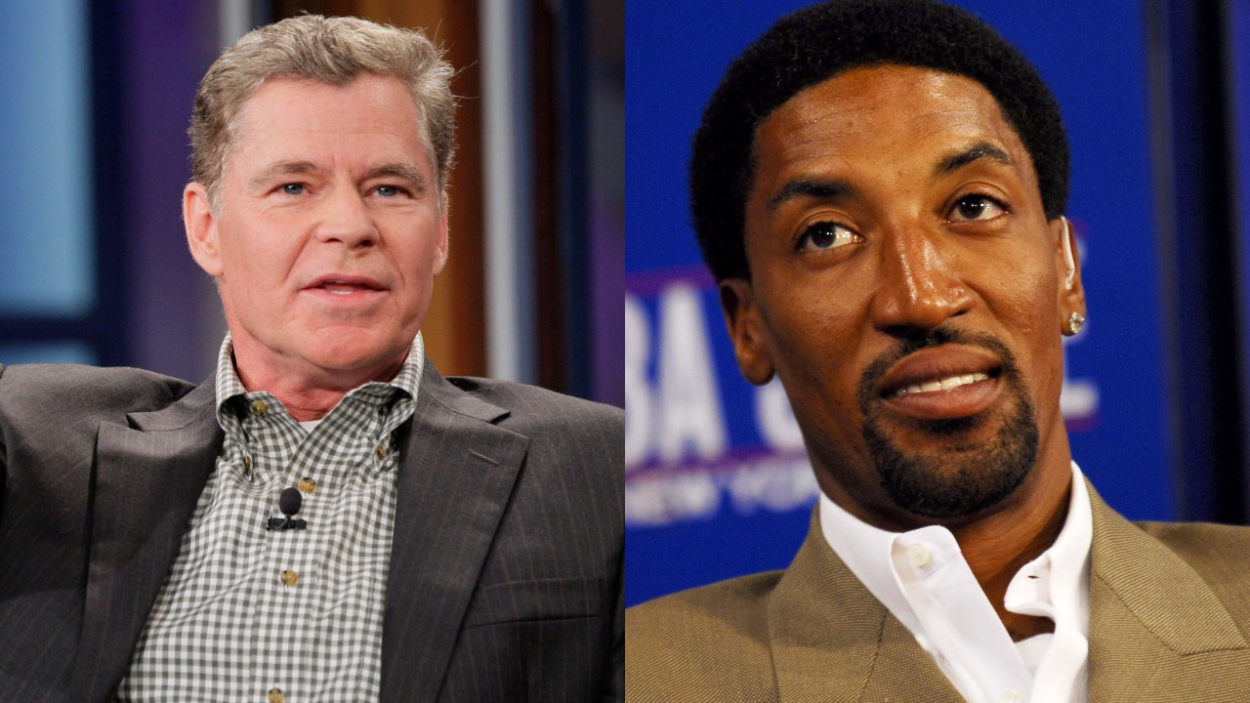 Patrick recently had NBA legend Reggie Miller on his show, and he questioned why Pippen has been, essentially, stirring the pot so much.
"It's not a midlife crisis, because I don't know Scottie Pippen, but it feels like that with the reaction to the documentary; he says what he says about the last shot; he says what he says about Durant and 'Durant's not LeBron,'" Patrick said on the June 28 episode.
Miller, though, doesn't think Pippen is having midlife crisis.
"I don't think it's a midlife crisis," Miller said. "I think he just wants people to remember, he was the second part of a duo, one of the greatest duos this game has ever seen. And basketball, and historians like yourself, like myself, we know. I think the younger generation really doesn't know who Scottie Pippen is, and [The Last Dance] doc didn't help in terms of how they feel about him."
It's hard to tell exactly why Pippen has come out and made so many controversial comments, but they have certainly come in bunches. We all, of course, heard Michael Jordan's side of the story during The Last Dance, so maybe he is trying to give us his perspective now, which appears to be a completely different one.
No matter the reasoning, Pippen has continued airing things out during his recent media tour.
Scottie Pippen made other controversial comments on 'The Dan Patrick Show'
In addition to doubling down on the claims about Jackson during his appearance on The Dan Patrick Show, Pippen also had things to say about Michael Jordan.
Patrick brought up how Jackson set up a play for Steve Kerr while Jordan was on the team, and he said that it didn't seem like Jordan had a problem with it. However, Pippen said the play was actually for MJ. In fact, he also claimed the footage of Jordan saying something to Kerr in the huddle was actually planned.
"You know all those cameras that [were] sitting in the huddle, who they was working for?" Pippen said. "So, you know who Michael was speaking to when he said that, right? That was planned. That was speaking to the camera."
He also discussed Jordan's 1993 decision to leave the Bulls and play pro baseball.
"It was a big decision, but it was a selfish decision," he said. "It was kind of who Michael Jordan was, and that was a guy that believed that he can do anything on his own."
During this recent media tour, Pippen has proven he's not afraid to say what's on his mind. It'll be interesting to see if Jackson, Jordan, or any of his former Bulls teammates respond to some of his latest comments.