Dana White Reveals What it Will Take for Nick Diaz to Return to the UFC
If you're a fan of Nate Diaz, then it's impossible not to be a fan of his brother. Nick Diaz, Nate's older brother, is in many ways similar to Nate. Both brothers aren't afraid to trash talk, and both even fight with a similar style. But unlike his brother, Nick hasn't fought in the UFC for years. Here's what Dana White says it'll take for Nick Diaz to make a return to the UFC.

Nick Diaz's career so far
Nick Diaz's story is similar in many ways to his younger brother's. Both were born in Stockton, California, and both had the same rough childhood. They relied on each other growing up, and they trained with each other as well. It wasn't long before Nick joined the UFC and started making a name for himself.

Both brothers love to box, and that boxing style was very exciting for fans. Nick knocked out many opponents early in his career, but the UFC didn't pay him enough, so he decided to fight in other MMA organizations. He became very successful there, but eventually, the UFC became the juggernaut that it currently is.

In 2011, Nick Diaz rejoined the UFC after it bought Strikeforce, the organization where he was a champion. He won his return fight to the UFC by beating B.J. Penn, but this homecoming was cut short. Nick lost his next three bouts, and he received a five-year ban after testing positive for marijuana in 2015. He appealed, and that sentence was reduced to 18 months. Despite being free from that ban, however, Nick still hasn't returned to the UFC.

Nick Diaz does it all for his brother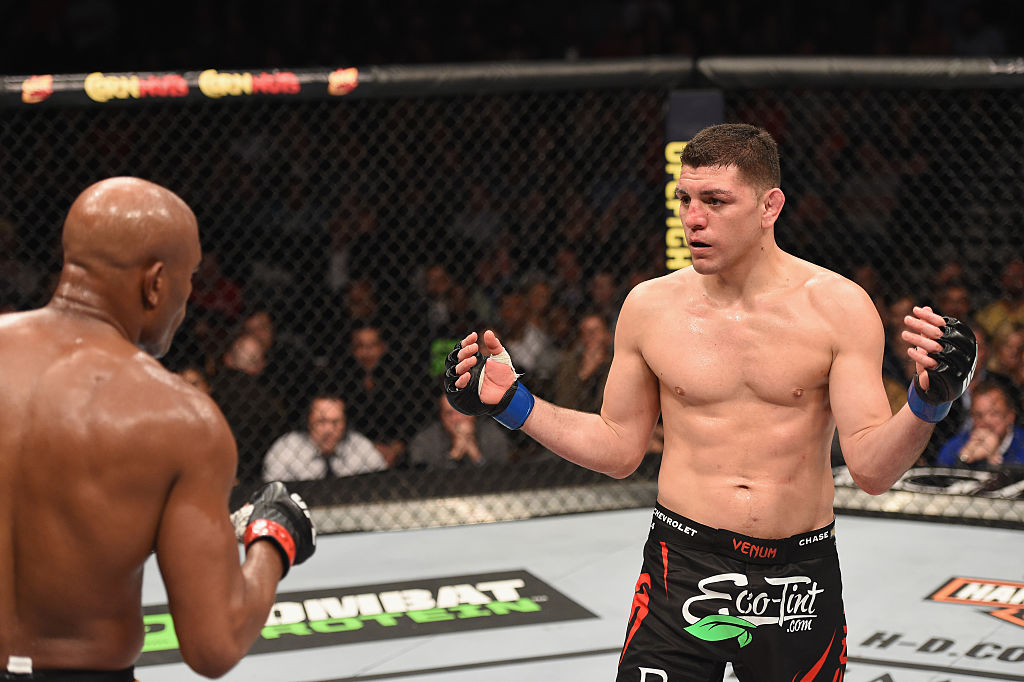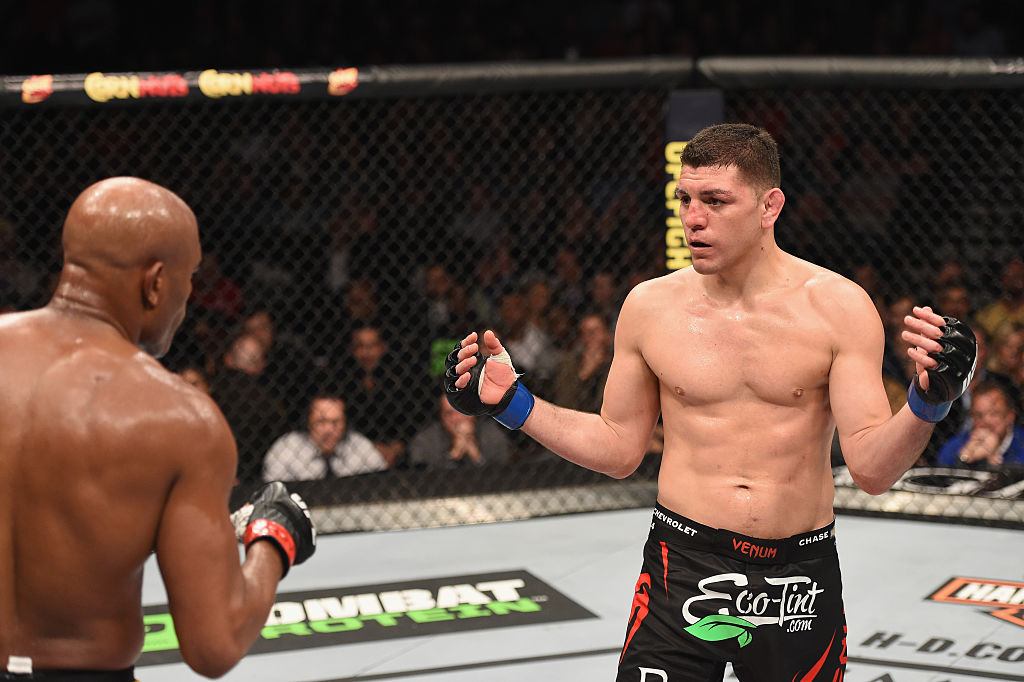 Diaz, according to ESPN, hates fighting. There's a lot of reasons for that, but one of them is because he got his brother into fighting in the first place. Anytime Nick has to watch Nate Diaz get beat up, he feels responsible for it since, as ESPN said, Nick got them into this, and if he doesn't make any money, then they have no backup plan.

However, after being handed that suspension in 2015, the Diaz brothers got a break. A few months later, Nate won his fight against Michael Johnson, and in his infamous post-fight speech, he called out Conor McGregor. Nate, of course, beat McGregor in that fight, and the rest is history.

Although Nate Diaz only fought three more times after that, most recently against Jorge Masvidal, he, and by extension his brother, became millionaires. Nick fought for the money. Now that he and his brother are set for life, he hasn't had any reason to fight again.

Dana White wants Nick Diaz to go all-in
As White told MMA Junkie, he doesn't think that Nick Diaz is sincere about his return to the UFC. Nick said that he wants to fight Masvidal and avenge his brother's loss, but White is skeptical that Nick is serious about it. And there's a lot of reasons for that. Nick has teased a return for a long time, but it's never happened.
As Nick said in the past, he hates fighting to begin with, and he only does it for the money. White says that unless Diaz is serious about returning and gives it his all, a UFC return probably won't happen.

Plus, some fans are skeptical Nick Diaz can still fight as well as he did in the past. Nick hasn't fought since 2015, and he hasn't won a bout since he beat Penn. Nick is 36 years old now, and he seems happy doing what he's been doing. For those reasons, unless Diaz gets serious about fighting again, Dana White probably won't book him for a UFC fight anytime soon.