D'Angelo Russell Reveals How Much He Hated Lakers Coach Byron Scott
Many analysts view D'Angelo Russell as one of the most promising young guards in the NBA today. Yet Russell's career has had several ups and downs since the Los Angeles Lakers draftef him. Russell's time in LA was particularly fraught, thanks in part to the unreasonably high expectations the Lakers organization placed on him.

Russell also publicly feuded with Lakers teammate Nick Young, earning the ire of then-basketball president of operations Magic Johnson. More recently, Russell admitted that he also had bad blood with his rookie-year coach Byron Scott. This article takes a deeper look at Russell's career to date, as well as the details regarding his feud with Byron Scott.

D'Angelo Russell's career so far
The Lakers selected D'Angelo Russell with the second overall pick in the 2015 draft, expecting him to be the star point guard of the future. Russell showed some inconsistency during his rookie season, while also proving that he had the skills to justify expectations. He not only led his team in steals, but he also set the record for the youngest player to hit 130 3-point shots.

Russell showed incremental improvements in all areas during his sophomore season, despite missing some time with calf and knee injuries. His scoring jumped from 13.2 to 15.6 points per game, while his assists went up from 3.3 to 4.8 per game. Nonetheless, in June 2017, the Lakers chose to trade Russell and Timofey Mozgov to the Brooklyn Nets for Brook Lopez and the 27th pick in the 2017 draft.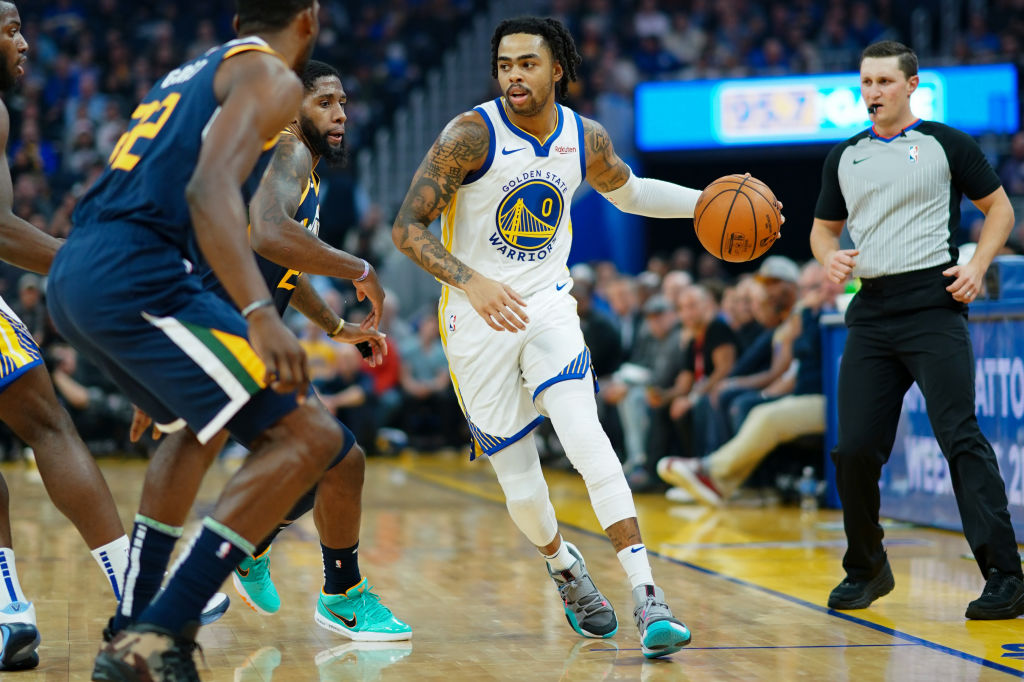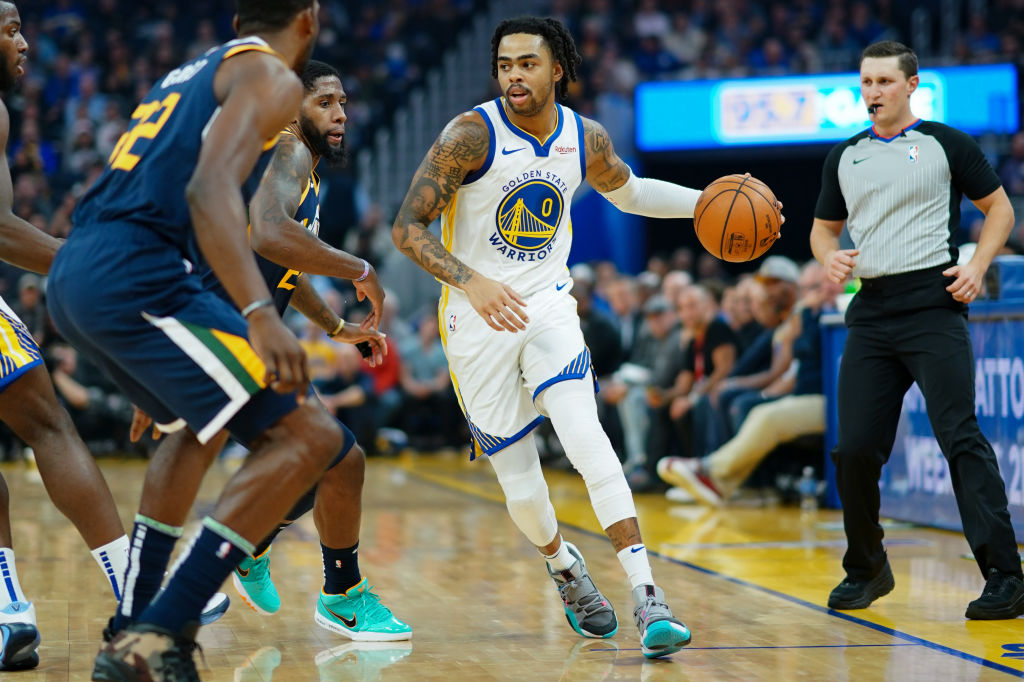 Injuries struck again in Russell's first year with the Nets. Yet when he did play, he put up solid if unspectacular numbers. During his second Nets season, however, Russell took the leap that many had long expected, posting career highs in points, assists, and field goal percentage.

Under most circumstances, the Nets would probably have kept Russell. Yet with the chance to acquire superstars Kyrie Irving and Kevin Durant, the Nets ultimately chose to send Russell to the Golden State Warriors as part of a sign-and-trade deal to get Kevin Durant. Russell's solid play has continued this year for Golden State, where he's putting up 23.2 points and 6.0 assists per game.

Why the Lakers dumped D'Angelo Russell
Most experts agree that the Lakers greatly undersold Russell's potential when they traded him to the Nets. The move was essentially a salary dump, allowing the Lakers to get off of Mozgov's massive contract and make room for Paul George, who they incorrectly assumed was going to leave the Oklahoma City Thunder to join them.

From a numbers perspective, Russell may have been slightly underwhelming in his first two seasons — but not that bad by any means. Instead, the Lakers were motivated by Russell's personal issues, including his feud with Young and his less than stellar work ethic. Their mistake was in leaking the reports about Russell's attitude, which essentially tanked his trade value.

Russell's rocky relationship with Byron Scott
During his Lakers stint, D'Angelo Russell was no fan of rookie-year coach Byron Scott. Among other things, Russell apparently felt disgruntled about his limited role. Yet the issue was more than just a minor feud. As recently reported, Russell's ill-will toward Scott was so great that he would take the longest route back to the bench after being pulled from a game — just to avoid shaking Scott's hand.

Russell was also known to grumble about his dislike of Scott, whether on the bench, in the locker room, or elsewhere. Russell's feelings were so strong that then-teammate Jordan Clarkson had to warn him not to say "nothing crazy" after Russell's dominant performance in the 2016 Rising Stars Challenge. Fortunately, the prospects for Russell's future now look much brighter than they did back then.