Danica Patrick and Olivia Munn: Which Former Girlfriend of Aaron Rodgers Has a Higher Net Worth?
Aaron Rodgers, who is a superstar in his own right, has dated some massive celebrities. Actually, Rodgers and former professional driver Danica Patrick just recently broke up. This came after he had a three-year relationship with actress Olivia Munn before dating Patrick. With both Patrick and Munn having a lot of success in their respective careers, which former girlfriend of Rodgers has the higher net worth?
Danica Patrick was an extremely successful professional driver
According to Biography, Patrick became the fourth woman to race in the Indianapolis 500 in 2005. She finished in fourth place, which was the highest finish ever for a female driver. Patrick also led 19 laps in the race as she became the first woman to ever lead in the Indy 500. Additionally, later in that year, Patrick became the second woman to win a pole position in the Indy Racing League IndyCar Series when she did so at the Kansas Speedway.
In 2008, she then made more history by becoming the first woman to win an IndyCar race. She then joined the NASCAR Xfinity Series in 2010, and in 2011, her fourth-place finish at the Las Vegas Motor Speedway was the best finish ever by a woman in a NASCAR national stock car series, according to Biography. 
She then later became the first woman to win the pole position at the Daytona 500. 
In 2017, Patrick announced that she would retire from full-time racing in 2018 after the Daytona 500 and Indianapolis 500, Sports Illustrated reported.
Patrick has also been very successful outside of racing as she has a clothing line called Warrior and she hosts her own podcast.
Aaron Rodgers met Patrick at the ESPYs in 2012, according to ESPN. They later began dating in 2017. Patrick discussed their relationship earlier this year.
"I think we balance each other out really well, but we have a pretty high interest for conversation, for growing and learning," Patrick said on The DA Show, according to CBS Sports Radio. "We both really like learning. I think we suit each other well."
There had been rumors in July 2020 about their relationship after Patrick did not attend the American Century Championship, where Rodgers was competing in a celebrity golf tournament. It also appeared that she had no longer followed Rodgers on Instagram.
Her rep then later confirmed to E! News that they are, in fact, no longer together.
Olivia Munn is a superstar actress
While Patrick was a successful driver, and Rodgers is one of the greatest quarterbacks of all-time, Munn has had an excellent career in acting. 
According to Biography, her television career began to take off when she co-hosted Attack of the Show!, which she was on from 2006 through 2012. 
She then starred on The Newsroom from 2012 through 2014 and contributed to The Daily Show. Munn has also appeared in some massive TV shows, including New Girl, and she has starred in some big movies that include X-Men: Apocalypse, Office Christmas Party, Ocean's 8, and Magic Mike, according to IMDb.
Munn began dating Rodgers in 2014, and they broke up in 2017. Rodgers ultimately hinted that fame strained their relationship. 
"When you are living out a relationship in the public eye, it's definitely … it's difficult," Rodgers said, according to ESPN. "It has some extra constraints, because you have other opinions about your relationship, how it affects your work and, you know, just some inappropriate connections."
Does Danica Patrick or Olivia Munn have a higher net worth?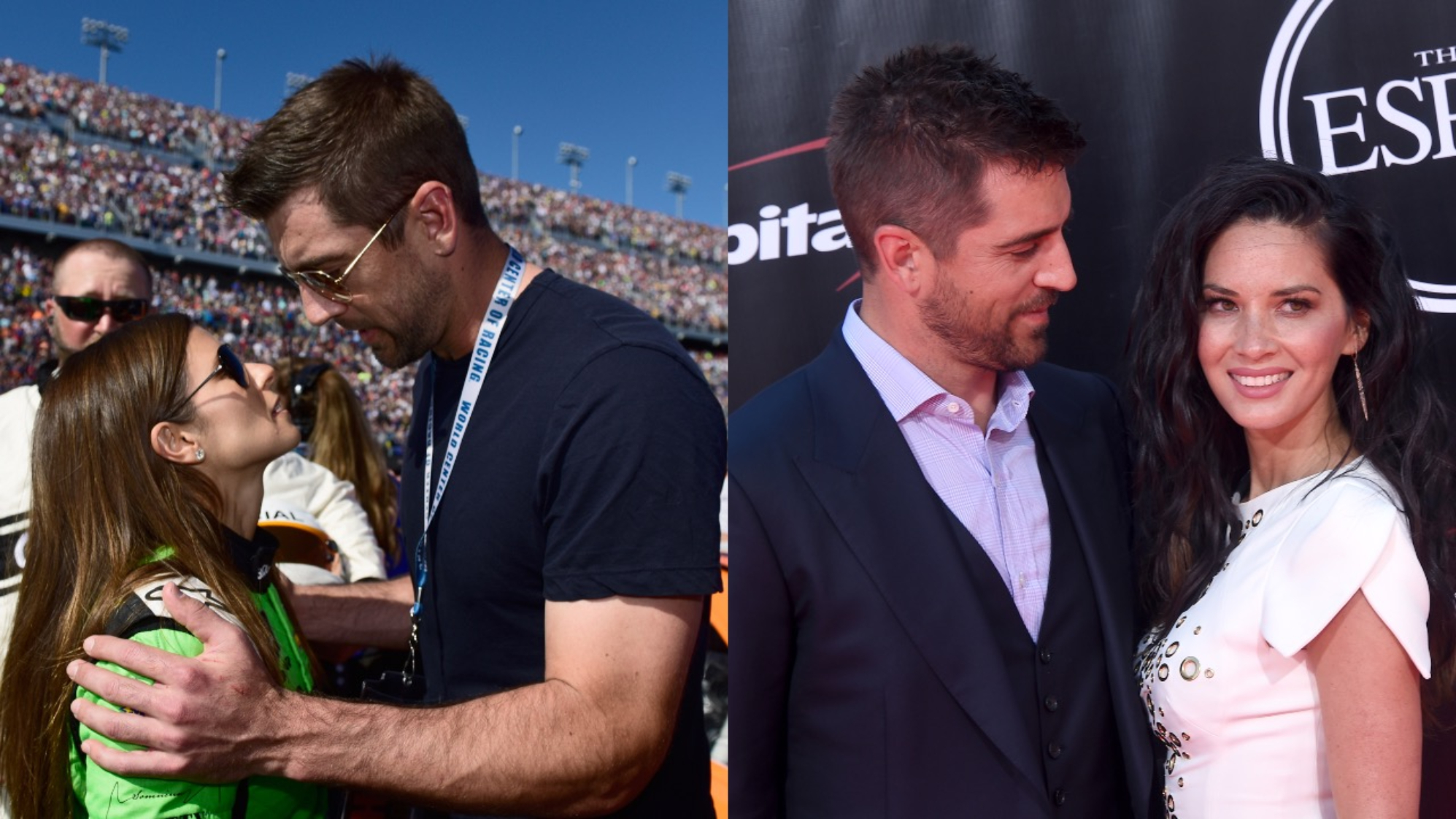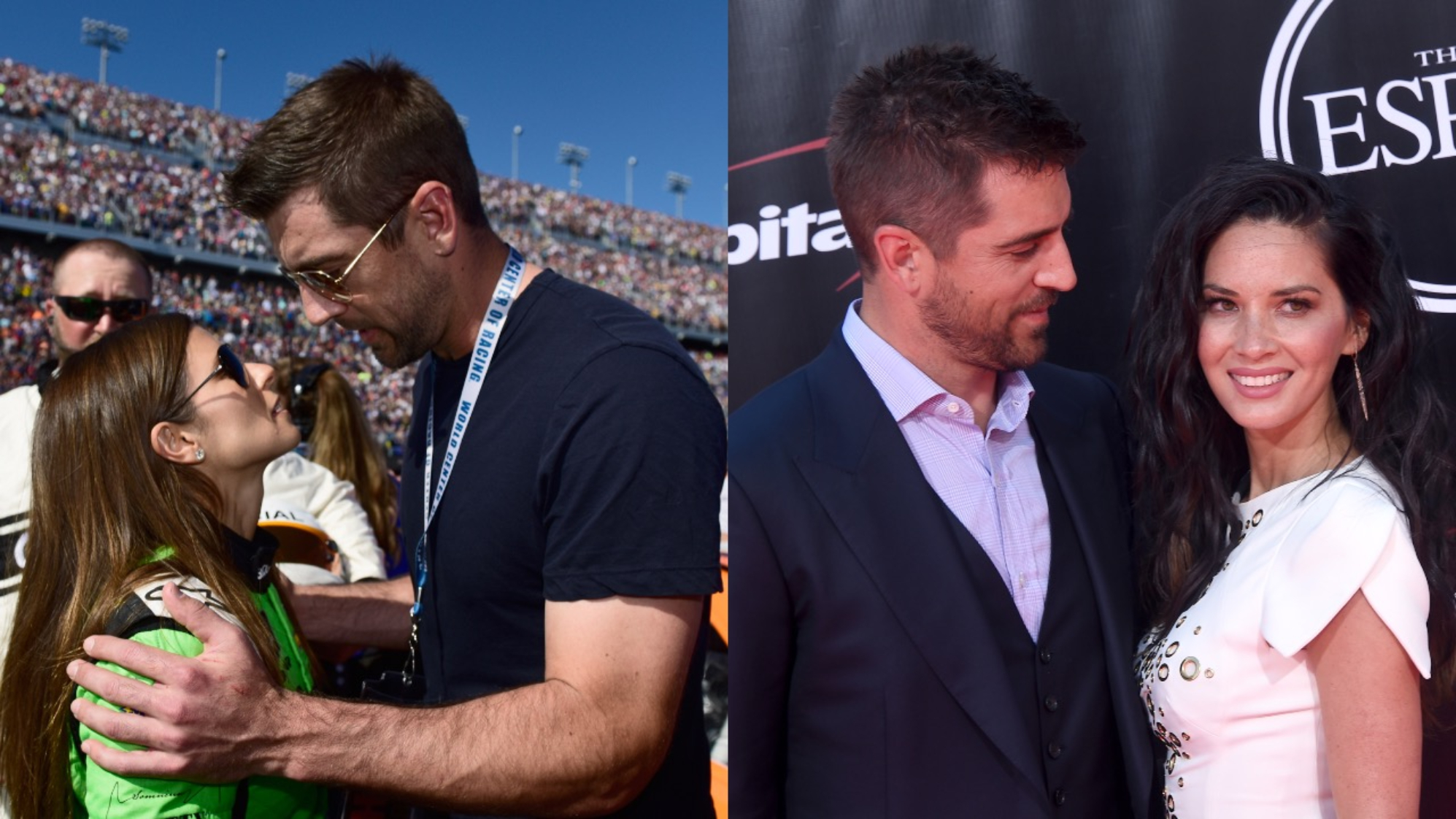 Despite Patrick and Munn both being very successful, only one has a higher net worth. That person happens to be Patrick. 
Celebrity Net Worth estimates that Patrick is worth $60 million while Munn is worth $25 million. Football has, however, paid off more for Rodgers as his net worth is $120 million. 
No matter how much they are worth, Danica Patrick, Olivia Munn, and Aaron Rodgers have all been extremely successful.
All net worths courtesy of Celebrity Net Worth