Daniel Carcillo Gives Heartfelt Advice on World Suicide Prevention Day
Daniel Carcillo played in the NHL for nine years across five different teams, playing stints with the Phoenix Coyotes, Philadelphia Flyers, Chicago Blackhawks, New York Rangers, and Los Angeles Kings. Carcillo scored 48 goals and 52 assists in 429 NHL games and won two Stanley Cups in his time with the Blackhawks.
But while Carcillo was hated by opponents and loved by teammates on the ice for his energetic and pesky play, he was battling demons off the ice. Carcillo battled alcohol and substance abuse throughout his playing career, and in his retirement, he has suffered from post-concussion syndrome, anxiety, and depression.
In honor of World Suicide Prevention Day, Daniel Carcillo shared a story about his recent bout with depression on Twitter and Instagram.
Carcillo talked about suicide, and what saved him
Daniel Carcillo bravely posted about the mindset he was in earlier this year when he was considering taking his own life.
"The past 4 yrs of my life have been difficult," Carcillo's post began. "As I continue down the road of recovery from emotional and physical trauma. I was negative, sad, frustrated, angry, and ultimately made a plan to take my own life four months ago because I lost hope and thought I had exhausted all treatment options. I was saved by a former teammate [Riley Cote] and his timely invitation to a farm in Boulder, Colorado. My sickness told me not to go, but I went, reluctantly; it saved my life."
Carcillo also went into details on what has been working for him over the last four months. "Plant medicine… diving deep into my own mind has helped me become the observer and learn from my thoughts. I am able to decipher and recognize my depression and anxiety when I am isolating, not calling people back, not practicing self-care, and when I am over-sleeping."
"In recognizing symptoms, I am able to move into my toolbox and use the tools that I have acquired over the past decade of practicing spirituality," Carcillo continued. "Those tools include moxa acupuncture, functional neurology, meditation, exercise, hydrating, checking my diet, checking my hormones, and plant medicine, to name a few."
He also expressed the importance of getting help
"Without tools and treatment options to improve quality of life, some will look to an end to the pain and suffering. Men are three times as likely to take their own life. If you are struggling today, please ask for help."
Statistics have shown that in the United States, men are 3.5 times more likely than women to commit suicide. That number jumps up to four times more likely in Argentina and Russia. This could be due to the fact that studies show that men are less likely to consult a physician worldwide, likely due to outdated cultural beliefs that men should not show weakness or vulnerability.
"If you don't have the strength to call or text or look someone in the eye and express [your pain]," Carcillo's post continued, "write down how you feel or tell an animal. Just get it out. The more we speak honestly about human issues, the more normalized this conversation will become."
A strong message that hopefully reaches those in need.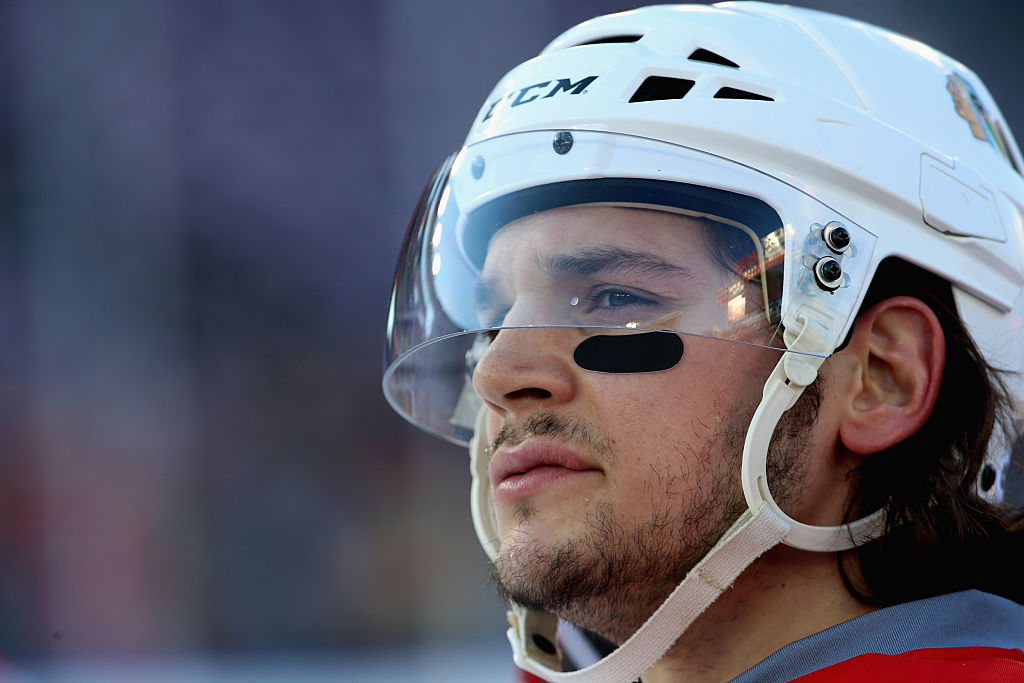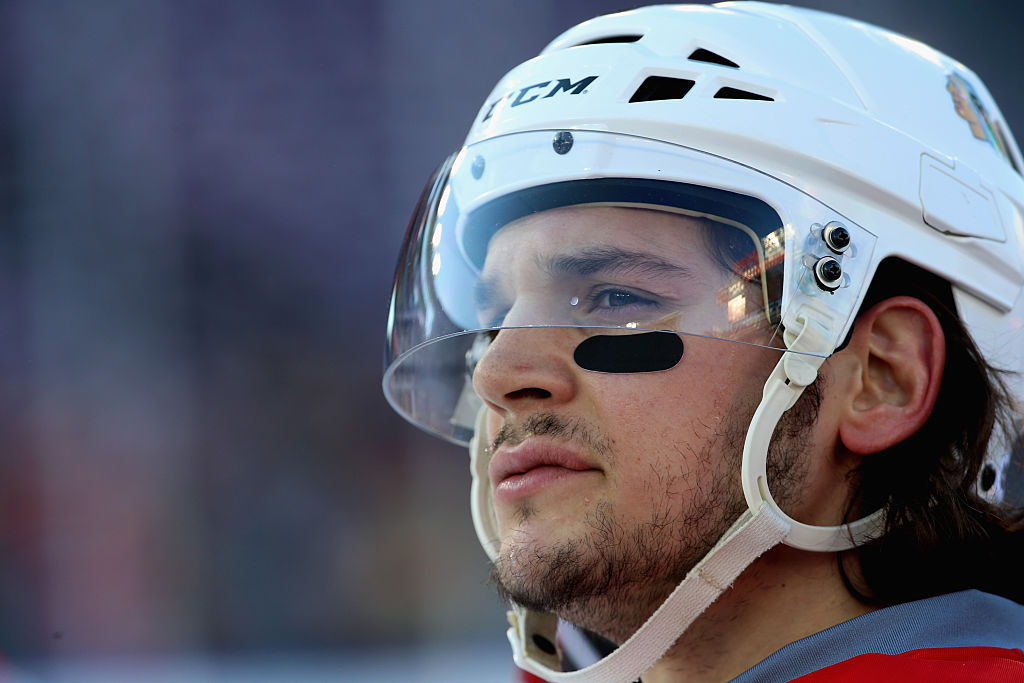 Speaking candidly about issues like depression and suicide is difficult for anyone to do, so it's great to see a former professional hockey player like Daniel Carcillo being willing to open up about it. Hopefully, his message will be heard by those who are in pain.
Depression, anxiety, and suicide can affect anyone regardless of their gender, age, financial status, or social status. World Suicide Prevention Day is a great reminder that no one is alone in their struggle. If you or someone you know is in distress, don't hesitate to visit the Suicide Prevention Lifeline Webpage or call 1-800-273-8255. These resources are free, confidential, and available 24/7.
The first step in getting help can often be the hardest one to take. The most powerful suggestion in Carcillo's post was to write down your feelings or talk to a pet if you aren't ready to talk to another person. Anything to get the ball rolling in the right direction can make an enormous difference.