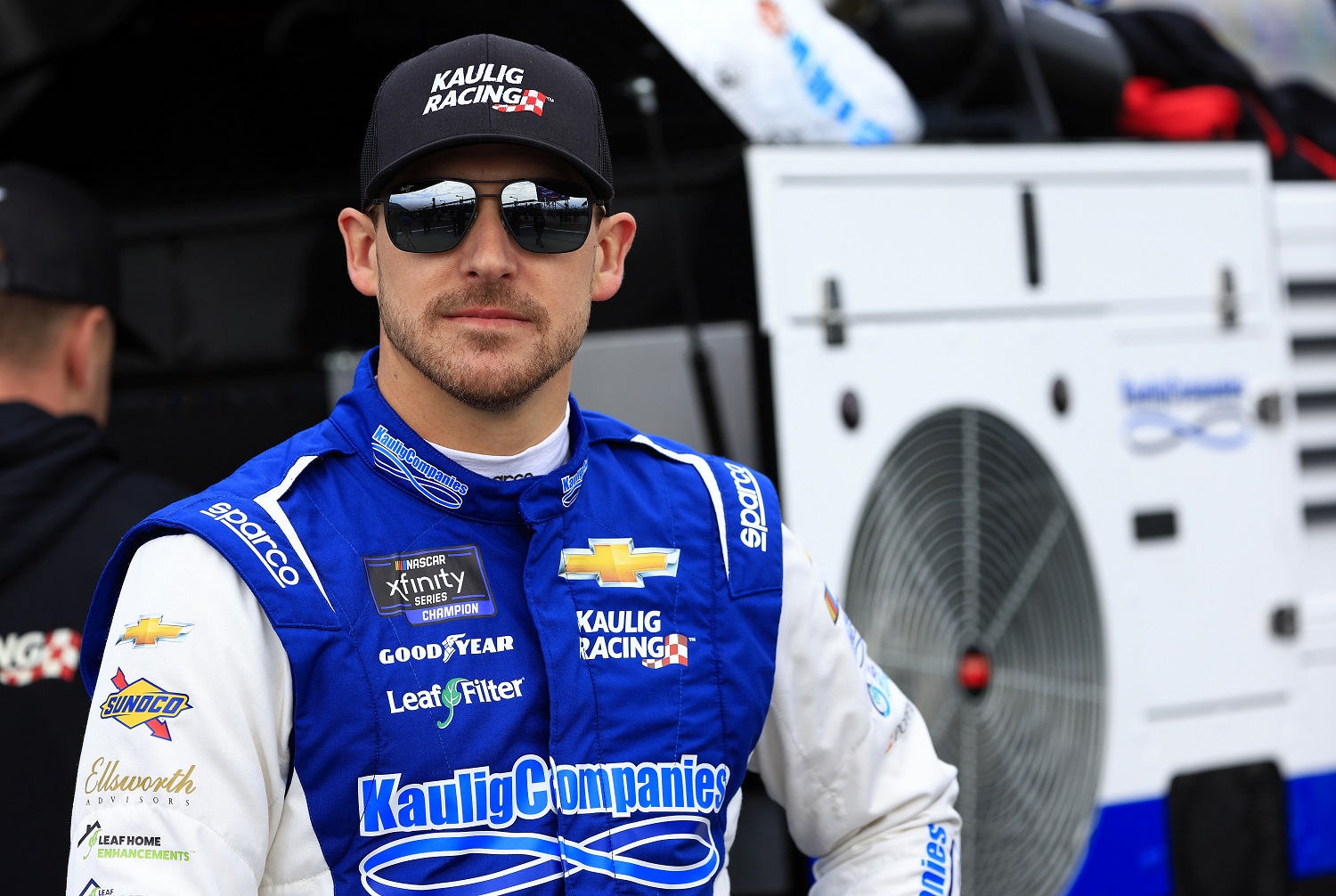 Daniel Hemric Has Put the Thrilling Win Behind Him by 'Letting Everybody Else Kind of Do the Viewing'
Daniel Hemric capped last season with an exciting last-lap victory for the Xfinity Series championship, but he's too busy in 2022 to dwell on the past.
Daniel Hemric has moved on, literally and figuratively. After ending last year with a dramatic overtime victory to score the Xfinity Series championship, Hemric switched teams.
Hemric knew before the end of the season he was leaving Joe Gibbs Racing. Not long after the series wrapped up, however, he put what has been the crowning achievement in his career behind him, too.
It's the perfect mentality for a driver: What's behind him isn't important.
Daniel Hemric closed last season in dramatic fashion
Daniel Hemric, 31, has placed in the top four in the NASCAR Xfinity Series all three years in which he's run a full schedule. But after finishing 34th and fourth in his first two cracks at the Championship 4, Hemric scored big last November in Phoenix. However, he needed every inch of the 200 miles to squeeze past Austin Cindric.
Hemric matched Cindric the entire last lap side-by-side before falling in behind and then pulling out on the inside coming off the final turn. Hemric doored the defending series champion just enough to slow him, opening a path to the checkered flag and the season championship. The margin of victory was 0.03 seconds.
Hemric had never won in 119 Xfinity races, but 15 top-five showings during the season were indicative of a car and driver with potential.
The champion knew he was on the move long before reaching Victory Lane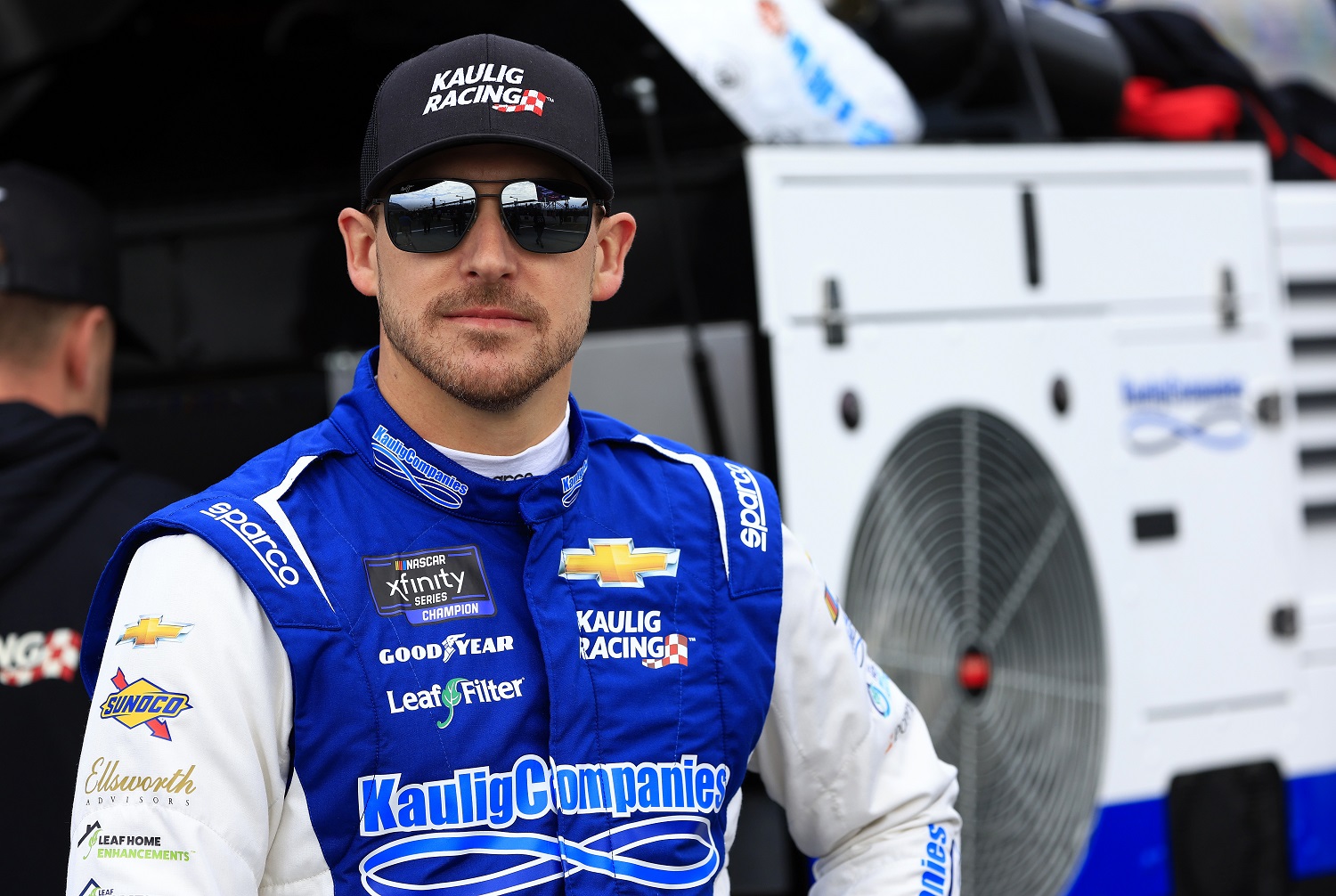 Daniel Hemric was driving for Joe Gibbs Racing when he won the Xfinity Series championship, but he knew he'd be moving on. After driving in the 2019 Cup Series for Richard Childress Racing, the North Carolina native had to settle for a partial Xfinity Series with JR Motorsports the next year.
Eager to compete for a season championship, he accepted an unfavorable contract arrangement with Joe Gibbs Racing. Kaulig Racing took notice of Hemric's consistency and signed him for the 2022 season. What started as an arrangement for a full-time Xfinity ride morphed into a deal to pick up some Cup Series rides as well.
Ironically, Cindric fared even better, landing a Cup Series ride at Team Penske as the replacement for Brad Keselowski. He kicked off the new season with a victory in the Daytona 500 on Sunday.
Daniel Hemric has put the thrilling win behind him
Speaking with Bob Pockrass of Fox Sports, Daniel Hemric didn't sound too wrapped up in his thrilling victory at Phoenix to earn his first NASCAR series championship.
"It was two weeks before I had a chance to actually go back and re-watch an entire race, kind of in my own quiet space," Hemric said. "But as far as re-watching, I've seen clips of it going through social media … and I've seen it in the last 10 or 15 seconds a handful of times."
Of course, he doesn't really need to see it. After all, Hemric lived the moment up close and personal. But that didn't stop others from approaching him to share their own recollections.
"It's funny to hear their own takes on it all and where they were, how they celebrated," he said. "So, I've been letting everybody else kind of do the viewing for me, not necessarily myself."
Hemric simply decided his to-do list for 2022 was too long to dwell on the past. Aside from getting acclimated at Kaulig Racing and prepping his Xfinity ride, he was also preparing for the Daytona 500. Hemric started in the 17th row, dodged the early incidents to stay on the lead lap, and finished a respectable 12th.
"I've obviously enjoyed that moment and got to spend what I feel like was adequate time celebrating with that group and reliving that," he said. "But in the grand scheme of things I realized pretty quickly the page turned to trying to figure out how to prepare for a role for what's ahead."
Like Sportscasting on Facebook. Follow us on Twitter @sportscasting19.