Daniel Hemric Is Keeping His Priorities in Check in Hopes of Grabbing a NASCAR Cup Series Ride
Daniel Hemric is taking a step back after appearing in all three of the opening NASCAR Cup Series events this season.
He's stepping back into the Xfinity Series for a run at defending his drivers' championship.
Time may be running short, but the 31-year-old's fight for a full-time Cup seat continues.
Can he step up?
Daniel Hemric contended in 3 NASCAR Cup Series outings
Competing at the Cup level for the first time since his 2019 audition with Richard Childress Racing, Hemric generally raced in the second-tier pack. He placed 12th during the season-opening Daytona 500, ninth at the Wise Power 300, and 22nd during the Pennzoil 500. He finished running during all three events driving the new Next Gen car.
"It was fun getting experience in that thing," Hemric said during a March 8 interview on SiriusXM NASCAR Radio's Tradin' Paint.
Hemric's impressions of the new Cup technology?
"The new car is holding up and being exactly what we, I say we, I hope I'm speaking for the entire sport hoped it would be," Hemric said. "It's shown to be plenty durable, shown to be plenty racey."
Has it shown anything else?
"It's shown to put a lot more action on the racetrack and a lot more action in the driver's hands as far as how hard these vehicles are to drive."
Hemric passed 1st 'double-duty' test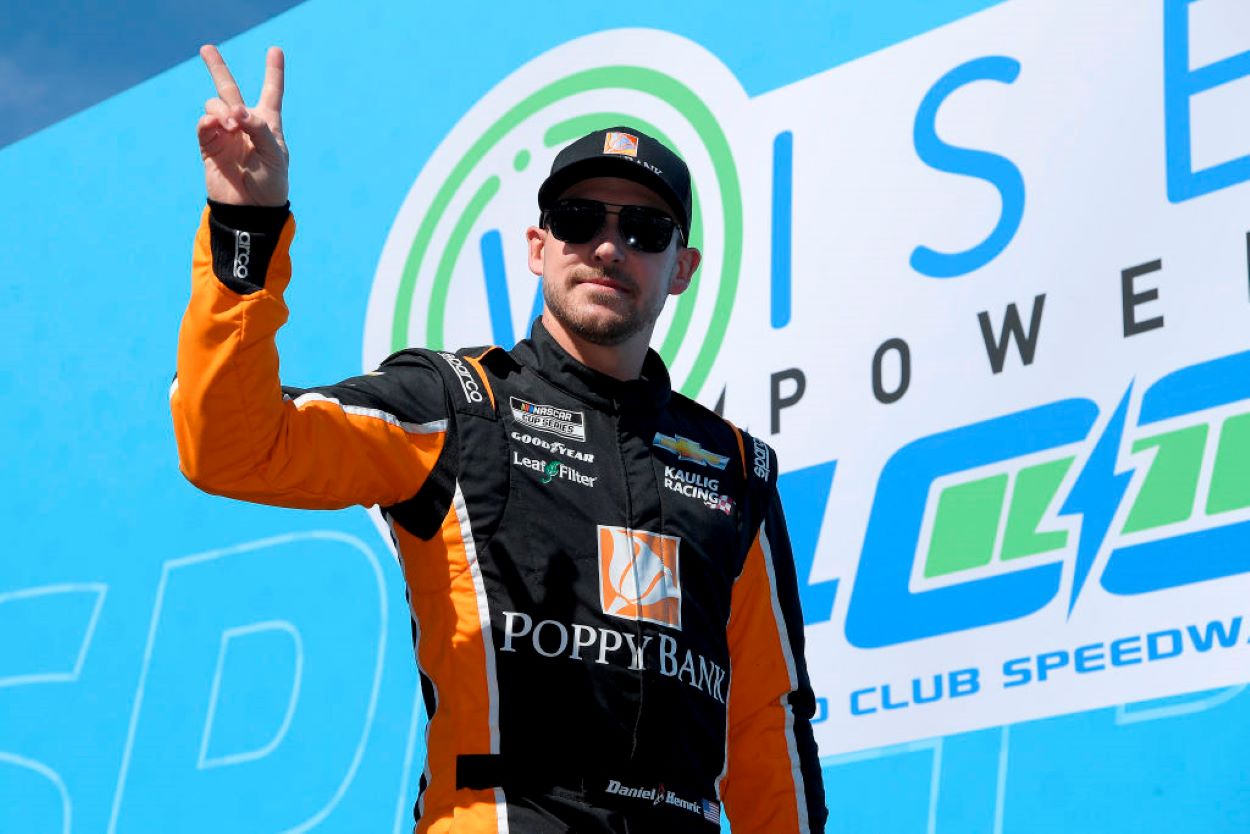 Comparing the Cup and Xfinity machines can be difficult. The two are radically different, and for the first time in Hemric's career, he pulled "double-duty," racing on Saturdays and Sundays.
Six grand national events the past three weekends, and Hemric juggled responsibilities, garnering an Xfinity top-five finish and a pole position. He sits sixth in the drivers' standings.
Referring to the Next Gen car's move away from a traditional H-shift pattern, Hemric said, "I enjoy the challenge. It's so different; it made it a fun challenge."
Over the past month, as he settles back into his Xfinity title defense, Hemric learned one valuable career lesson, "compartmentalize" each task, each day.
"For me, I've never done the double-duty thing, to be honest with you," Hemric said. "Getting into it, there probably hasn't been a more challenging time to be faced with that many differences (between series models).
"I also feel that they are so different; it allows you to compartmentalize and treat each vehicle, each day, each series for what it is."
Hemric: 'I was fortunate enough in the three races not to mix up the two' shift patterns
Entering qualifying for the United Rentals 200 at Phoenix Raceway on March 12, Cindric is prepared to fight for a chance at back-to-back titles.
Hemric will remain conscious of understanding which model he'll be racing this weekend. It's back to the old H pattern. He learned of Denny Hamlin's miss-shift faux pas during the Pennzoil 400.
He empathized.
"As stupid as it sounds, it's pretty easy to do that," Hemric said. "I was fortunate enough in the three races not to mix up the two."
"I know (Hamlin) will not be the last."
If Hemric fails short of the Xfinity title, could it be his last chance at earning a full-time Cup seat?
Can he step up?
Like Sportscasting on Facebook. Follow us on Twitter @sportscasting19.
RELATED: Amid Kyle Larson-Chase Elliott Tension, Rick Hendrick Pulls Rare Power Move