Daniel Jones' Getting Buried Under a Pile During a Practice Brawl May Be the Highlight of His NFL Career
The New York Giants' selection of Daniel Jones with the No. 6 overall pick in the 2019 NFL Draft was shocking. According to most scouts, Jones was the fourth-best quarterback in that year's class behind Kyler Murray, Drew Lock, and Dwayne Haskins. Some scouts had him even lower.
Jones was expected to be a bust based on where he was picked. The Duke product hasn't had a terrible NFL career to this point, but it hasn't been great either. However, Jones made his way back onto the national radar within the first week of Giants' training camp after a team-wide practice brawl saw him buried at the bottom of a pile. It's an inauspicious start to what could be a make-or-break year for the third-year pro.
Daniel Jones hasn't seen many highlights at this point in his NFL career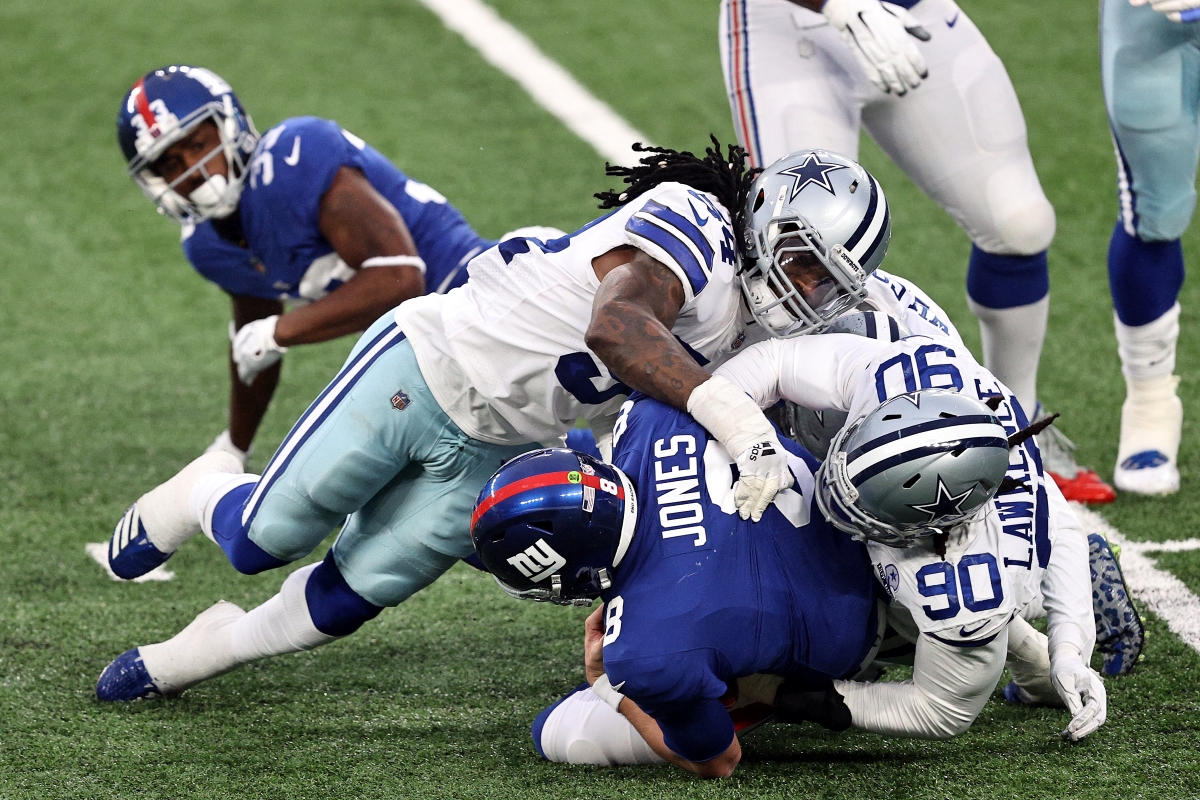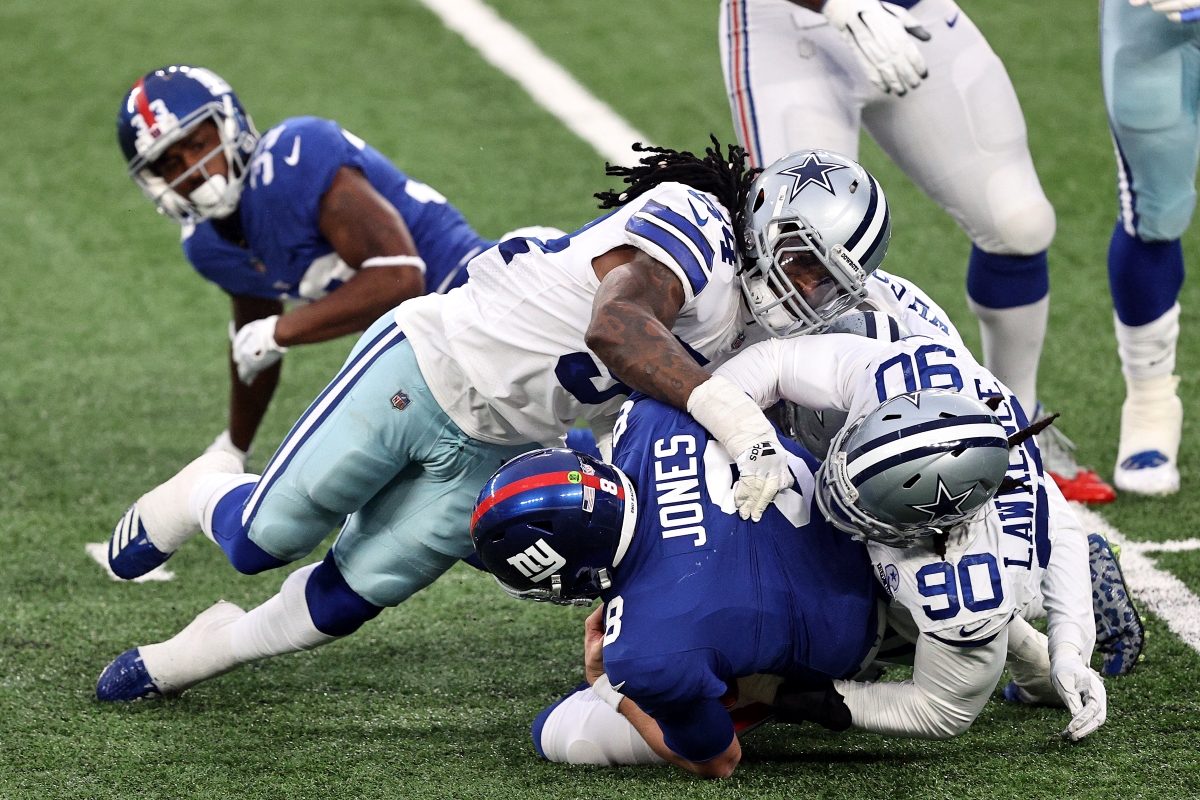 According to Pro Football Focus, Jones is the 20th best quarterback in the NFL heading into the 2021 campaign. He's one spot ahead of heralded Jacksonville Jaguars rookie Trevor Lawrence and one spot behind long-time journeyman Ryan Fitzpatrick. That's fitting for what Jones has accomplished over his first two seasons.
According to Pro-Football-Reference, Jones was named New York's starter his rookie season and threw for more than 3,000 yards in his 12 starts. He threw twice as many touchdowns (24) as interceptions (12) and completed 61.9% of his passes. It was a respectable season for a quarterback thrown directly into the NFL fire.
Jones regressed last season, at least statistically, throwing for 11 touchdowns and 10 interceptions in 14 starts. Turnovers continued to plague him as well. Jones fumbled 18 times during his rookie season and 11 more times in 2020.
His record as the Giants' QB isn't fantastic either. New York is 8-18 in Jones' 26 starts.
Jones hit rock bottom, literally, in New York's brawl during its Aug. 3 practice
The Giants' first padded practice of this year's training camp did not go swimmingly. After a team-wide brawl, New York Head Coach Joe Judge went all high school on his team, forcing players to run sprints and do push-ups as punishment before kicking them all out and ending practice early.
Jones jumped into the pile after the scrum had already begun and ended up buried at the bottom of the pile before he was extricated by one of his offensive linemen.
Jones' spot at the bottom of the pile and his message after the brawl could be the best thing to happen to him as an NFL quarterback
As the franchise QB, Jones jumping into a fight is generally frowned upon by coaches and members of a front office. But to the other players on the roster, their quarterback's willingness to brawl shows a certain level of leadership and toughness.
According to ESPN, Giants' running back Corey Clement, one of the fight's initiators, was excited about what his quarterback showed during the scrum:
"Hey, golly. I love it. At the same time, we don't want to get our quarterback hurt. Pretty sure Daniel knows that as well. I hope he thinks twice before jumping back in there again."
But Clement also added:
"Yeah, s—. That's what you want to see. Even though he's not supposed to be doing that, hats off to him because you want to see a lot of guys do that."

New York Giants' running back Corey Clement on quarterback Daniel Jones' participation in the team's practice brawl
Jones himself even dropped nuggets about how he's part of the team, how his teammates need to control their emotions, and that they "got the message" Judge was trying to send with his old-school punishments.
This is the most important season for Jones in his early NFL career. If he takes a step forward, plays better, and the Giants win games, he'll likely keep his job. If not, New York may be looking for another quarterback in the 2022 draft.
RELATED: Giants GM Dave Gettleman Made the Most Courageous Move in the NFL Draft