Daniel Ricciardo Reveals That One of the Sports Fiercest Competitors Gave Him the Belief That He Belonged in Formula 1
The eight-time Grand Prix winner and current McLaren Formula 1 Team driver, Daniel Ricciardo, has another name, 'The Honey Badger.' He's had this nickname since his early career days racing with the Toro Rosso F1 team. 
A reference to an animal famous for its ferocity, fearlessness, and strength, Ricciardo embodies all these qualities when his helmet goes on and he climbs into Formula 1 car. But, the qualities that have made him a star, and a sought-after driver, were not always present in his own beliefs. 
The 2012 Japanese Grand Prix at Suzuka changed that, and one of the sport's legends made a young Ricciardo feel as if he belongs in Formula 1 and has what it takes to compete at the highest level.
A young driver vs. a seven-time world champion
In 2012, Daniel Ricciardo was in his first full season of Formula 1. He had raced in 2011 for HRT F1, but only a partial schedule. The young Aussie made a positive impression on the season, scoring his first points and finishing well throughout the season. 
At the Suzuka round of the championship, Ricciardo found himself defending his position against a hard-charging Michael Schumacher, driving for Mercedes GP after coming out of retirement. 
In an interview on The Ariel Helwani Show, Ricciardo describes what happened next, "I had Michael Schumacher behind me. He was still racing when I started, which was surreal in itself. I still can't really believe that because he was a hero of mine growing up.
"He was behind me, and at the time he was in a better car, and he was also Michael Schumacher. I defended him for the last 10-15 laps, and it was for the last point, so it was a top 10 (finish) which was big for me at that time in my career.
"It was then when I didn't fall under the pressure, and I wasn't overwhelmed by the fact it was Schumacher behind me, I knew that was an internal moment for me where I was like 'OK, I do have what it takes to sustain the pressure and everything.'"
Ricciardo and Schumacher rarely fought for position, with the Mercedes generally further up the grid than the Toro Rosso. The excitement of racing the seven-time champion left a lasting impact on Ricciardo. Still, it wasn't until the next race in Korea that an off-track conversation with Schumacher made him believe that he belonged in Formula 1. 
Ricciardo elaborated on the encounter, "Probably what was even cooler was at the following race. We have the drivers' parade a couple of hours before the race, and we are all together going around and waving to the crowd. He came up to me — and I hadn't really spoken to him yet — and he came up and goes, 'good job in Japan, you defended really well,' and I was just like, 'wow, cool.'
"That was really the first moment when I was like 'OK, maybe I do belong.'"
Daniel Ricciardo has had a tough 2021 Formula 1 season but recent progress could see him return regularly to the front of the grid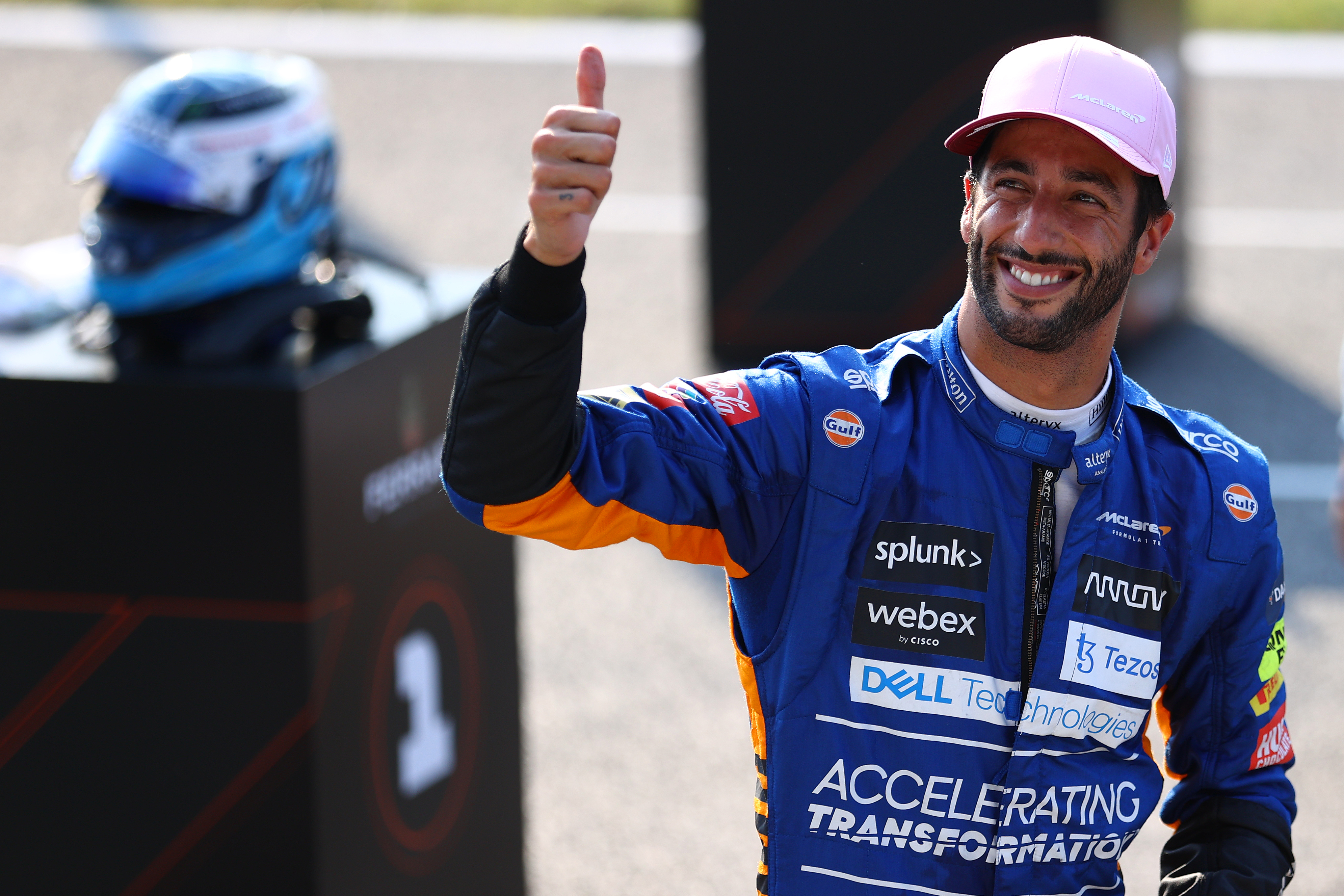 At the beginning of 2021, Ricciardo joined the McLaren F1 team after leaving Alpine/Renault. The move to the Woking-based team should return Ricciardo to the front of the grid and see him challenging for podiums and points. But, early-season issues with adapting his driving style to the McLaren saw him out-driven by teammate Lando Norris. Never one to give up on a challenge, he has turned a corner following the summer break and picked up a win at the Italian Grand Prix at Monza.
The back half of the 2021 season has looked better for the Australian star, but a car failure in Sao Paulo cost him a finish in the points and a chance to get ahead of team rival Ferrari.
'The Honey Badger' may have a reputation for being a fierce competitor on the track, but this wasn't always the case. Sometimes a quick comment and a positive word of encouragement are all it takes to unlock positive beliefs in oneself. For Ricciardo, the battle with Schumacher and the conversation in Korea had a significant impact on his own beliefs, and he's gone on to find success in one of the world's most challenging sports.
Related: McLaren Discover a Cracked Chassis is the Cause of Daniel Ricciardo's Retirement From Sao Paulo Grand Prix