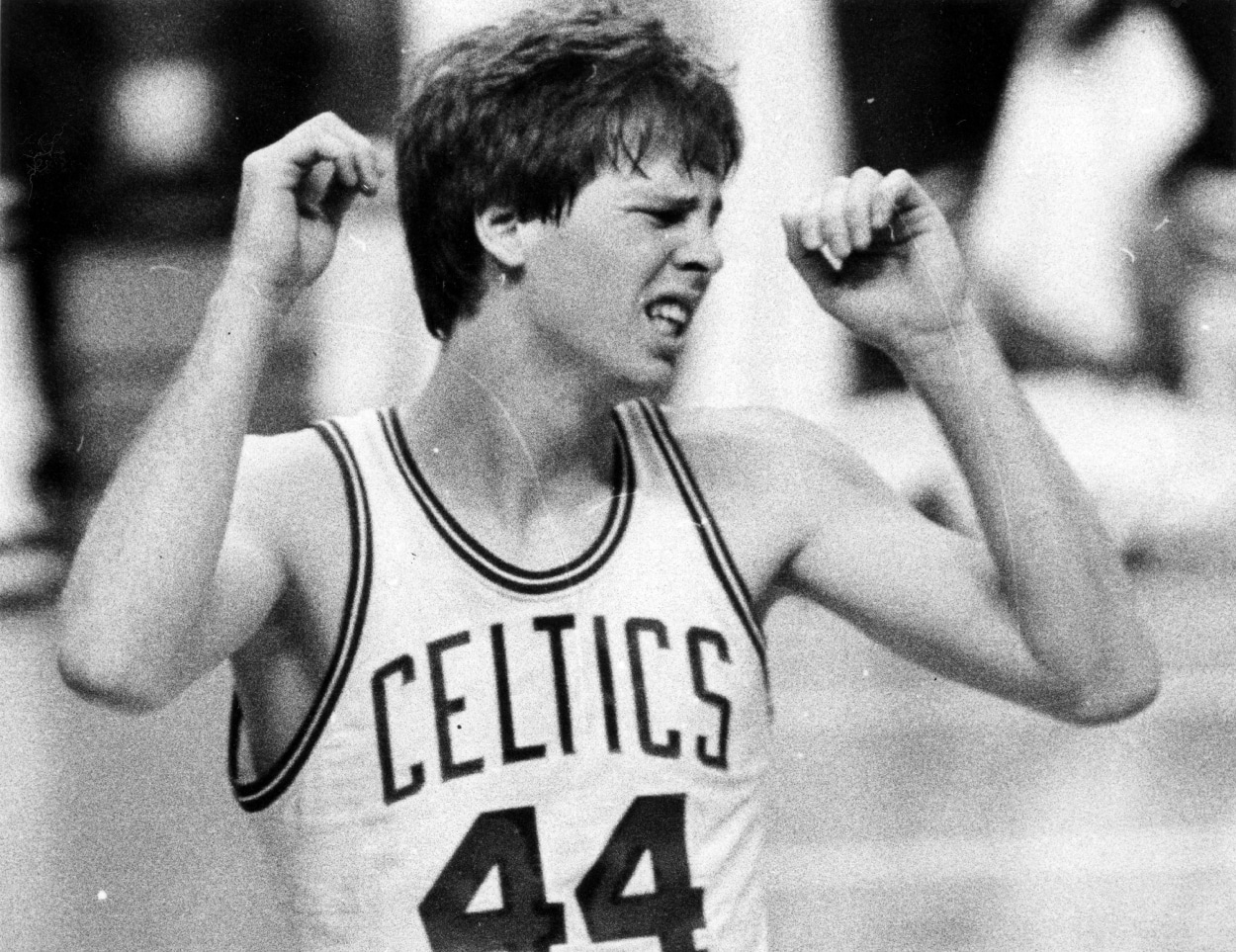 Danny Ainge Still Impressed With His Textbook Football Tackle During His Fight With Tree Rollins
Danny Ainge remains impressed with his textbook football tackle of Tree Rollins back in the 1983 playoffs.
Former Boston Celtics guard Danny Ainge was involved in his fair share of on-court skirmishes during his 14-year NBA career. Perhaps his most famous one came in 1983 during the opening round of the playoffs against the Atlanta Hawks. That's the game when Hawks center Tree Rollins bit Danny Ainge's finger during a melee on the court.
Ainge doesn't want to be remembered for getting his finger bitten in that game. He'd much rather be known for his textbook tackle on Tree Rollins. Ainge bragged about his tackle back in 2020, and he recently doubled down on how perfectly executed it was.
Tree Rollins bit Danny Ainge, not the other way around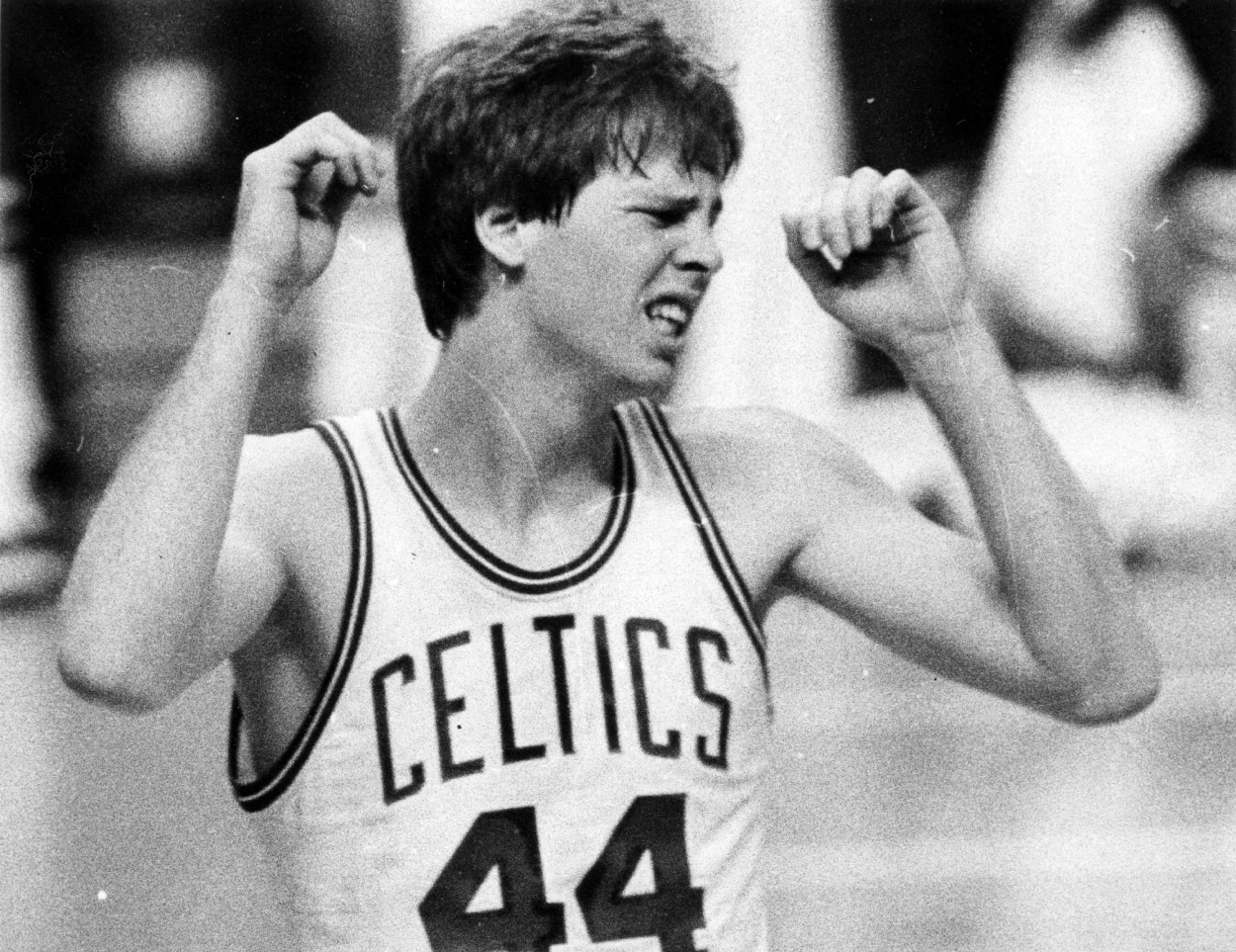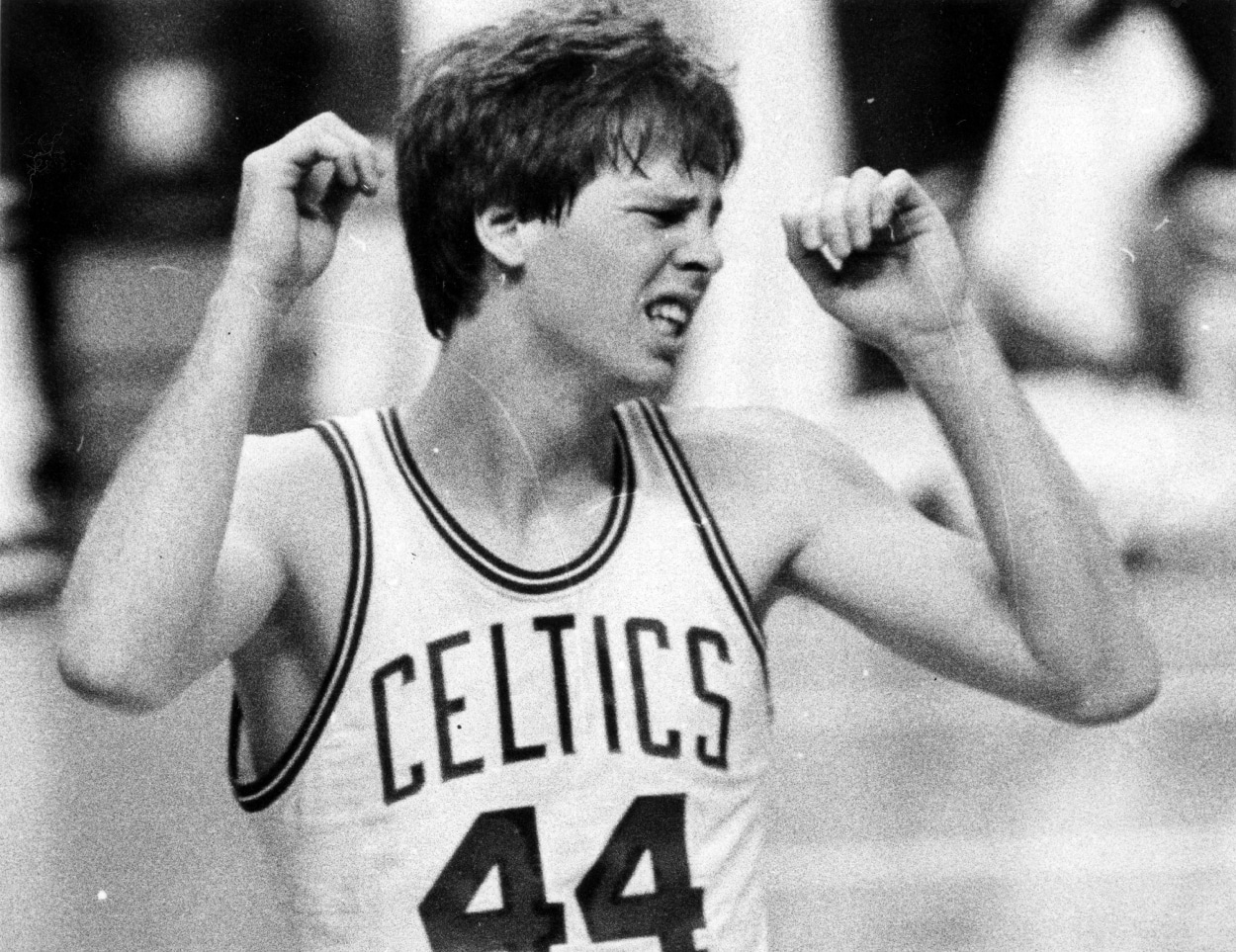 If Danny Ainge wasn't on your basketball team, you probably didn't like him. The 6-foot-5 pesky guard always seemed to find a way to get under the skin of his opponent. Never one to back down, Ainge proved it when he finally had enough of Rollins' antics.
Rollins, Atlanta's 7-foot-1 center, was a physical player. Ainge believed he was a bit too physical during that opening-round matchup with the Celtics. He did something about it and wound up with Rollins taking a bite out of Ainge's finger.
"I just recall that it was a real heated game, a real physical game," Ainge told The Boston Herald in 2020. "We felt like Tree was being a little over-physical with his screen-setting. He had knocked Quinn Buckner out. I was on the bench, and Quinn went in and got knocked unconscious for a second.
"When I came back in, he got me again, and the referees, they don't want to hear anything about it. So as we crossed each other in the open court, he was going to bump me and I was going to bump him. We sort of elbowed each other. Then he looked at me like he wanted to fight, and I had two choices: I could run, or I could go for the legs. Then everybody was on the floor, and I was on the bottom of the pile with my finger in his mouth."
Many have often gotten part of the story mixed up, believing it was Ainge who bit Rollins. Ainge cleared that up recently during an appearance on the Y's Guys podcast.
"I think there was a tweet out there today," Ainge said on the podcast. "Someone at work showed me that and said, 'Is today the anniversary of you biting Tree Rollins?' I go, no, no, no.
"But there was a tweet that said the only reason I'm sending this tweet is to clarify that Danny got bit by Tree Rollins."
Ainge was quite proud of the way he took down Rollins — and still is
During his 2020 interview with The Boston Herald, Ainge reflected on the fight with Rollins. He needed five stitches, a rabies shot, and a tenanus shot.
"They have to stitch a human bite very lightly," Ainge said. "I continued playing with it. It was on my shooting hand, middle finger. I had to get a rabies shot and a tetanus shot. They had to let the bite drain so it didn't get infected. So they stitched it up loose so it could drain."
But what he was most proud about was the way he took down Rollins.
"The best part of it was my tackle," he said then. "It was good. I'm seriously surprised that, after watching me tackle Tree, (Patriots head coach Bill) Belichick hasn't called me to come in and teach his defensive backs how to make tackles."
During his appearance on the Y's Guys podcast, he reflected on his NBA fighting career, saying there wasn't any particular fight he regretted. Then he brought up his tackling ability again.
"Not really. I felt like they were all worthy," he said of his fights. "I shouldn't have gotten into them because I might've been 1-6 on the fight card.
"The Tree one was funny. When he got me with that elbow, I felt like I had to do something, like run or go tackle him. By the way, BYU's football team should use that tackle as a teaching video. That was good fundamentals."