Danny Ainge's Near-Tragic Heart Attack Led to Serious Diet Adjustments
Danny Ainge has had quite a career with the Boston Celtics. He came to Boston after the Celtics bought out his MLB contract with the Toronto Blue Jays. Ainge was living Michael Jordan's double threat dream while His Airness was still in high school.
Ainge was such a good baseball player that the Blue Jays drafted him while he was still at Brigham Young. Until 1981, he played both sports. Ainge graduated with the Wooden Award, and the legendary Celtics picked him up. Boston had to buy out Ainge's contract from the Blue Jays.
Danny Ainge was part of another Celtics dynasty
Ainge continued his success in Boston, although Larry Bird noted in his autobiography that Ainge's first day of practice he shot "0-2547." He could only go up from that disastrous first day, and after riding the bench for most of his rookie season, became a key component for the team during their 1984 Finals run against the Magic Johnson-led LA Lakers.
By the time the Celtics won the 1986 NBA Championship, Ainge had established himself as a sniper on the court. In 1986-87 he was second in the league in free throws and third in three-pointers. The next year he drilled 148 from beyond the arc. But dynasties die out, and Ainge found himself part of a trade to Sacramento. 
Ainge bounces around the NBA West
After a half-season in Sacramento, Ainge moved to his home state of Oregon and spent the next stage of his career with the Trailblazers. His third trip to the Finals was cut short by the scorching Chicago Bulls in 1992. He surprised his teammates in Portland by signing with the Phoenix Suns. His hopes for another championship were dashed by Jordan, Pippen, and company again in the 1993 Finals. Again, Ainge's team lost in six games. 
'Tree Bites Man' was an actual headline
Nobody ever accused Ainge of leaving anything on the floor. In his playing days, he was infamous for being brash and trash-talking. In a 1984 playoff game, he got into it with Atlanta's center Tree Rollins. He called the 7-foot-1 Clemson alum a sissy, and the two fell to the floor wrestling. Rollins but Ainge on the finger, and he needed stitches to hold the tendon together. The famous headline was in the next day's Boston Herald. 
Ainge returned to Boston in 2003, all fingers intact, after a stint coaching the Suns. He took the position of General Manager, and with a 2008 Celtics Championship, the old magic was back. It didn't last long. In 2009, right after the Celtics announced that Kevin Garnett would miss the playoffs, Ainge suffered a mild heart attack. He was only 50. 
Ainge is a master of the trading chessboard
Ainge has his critics, of course. Some say that he has wasted more talent than any other GM in the NBA. They forget that Ainge masterminded the trade that brought Garnett to the Celtics for practically nothing, and he did the same thing with Ray Allen. He has the uncanny ability to know when a player has peaked, and shooing them out the door when that happens. Not one Ainge trade has made the All-Star team after leaving Boston.
A second heart attack was a second wake-up call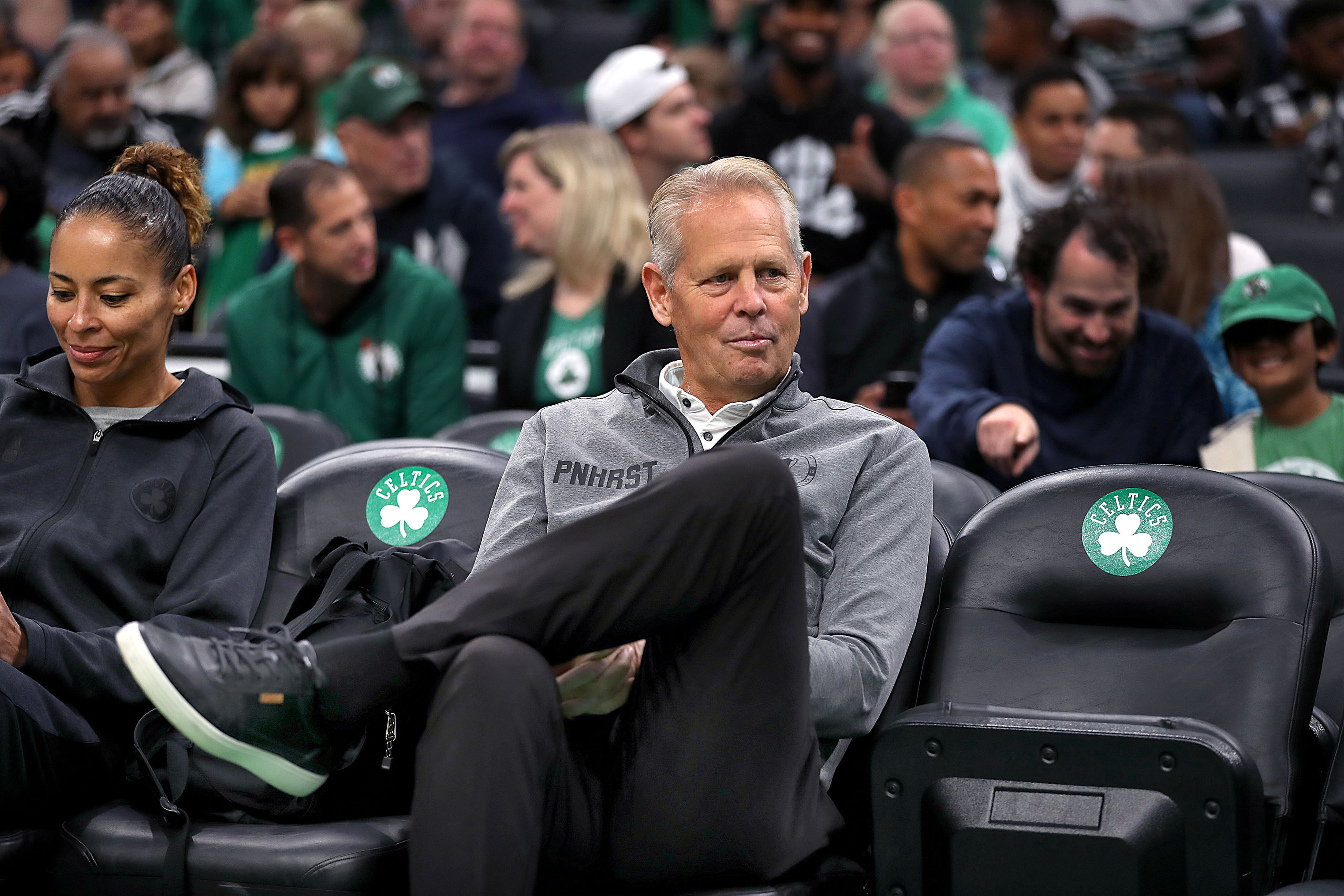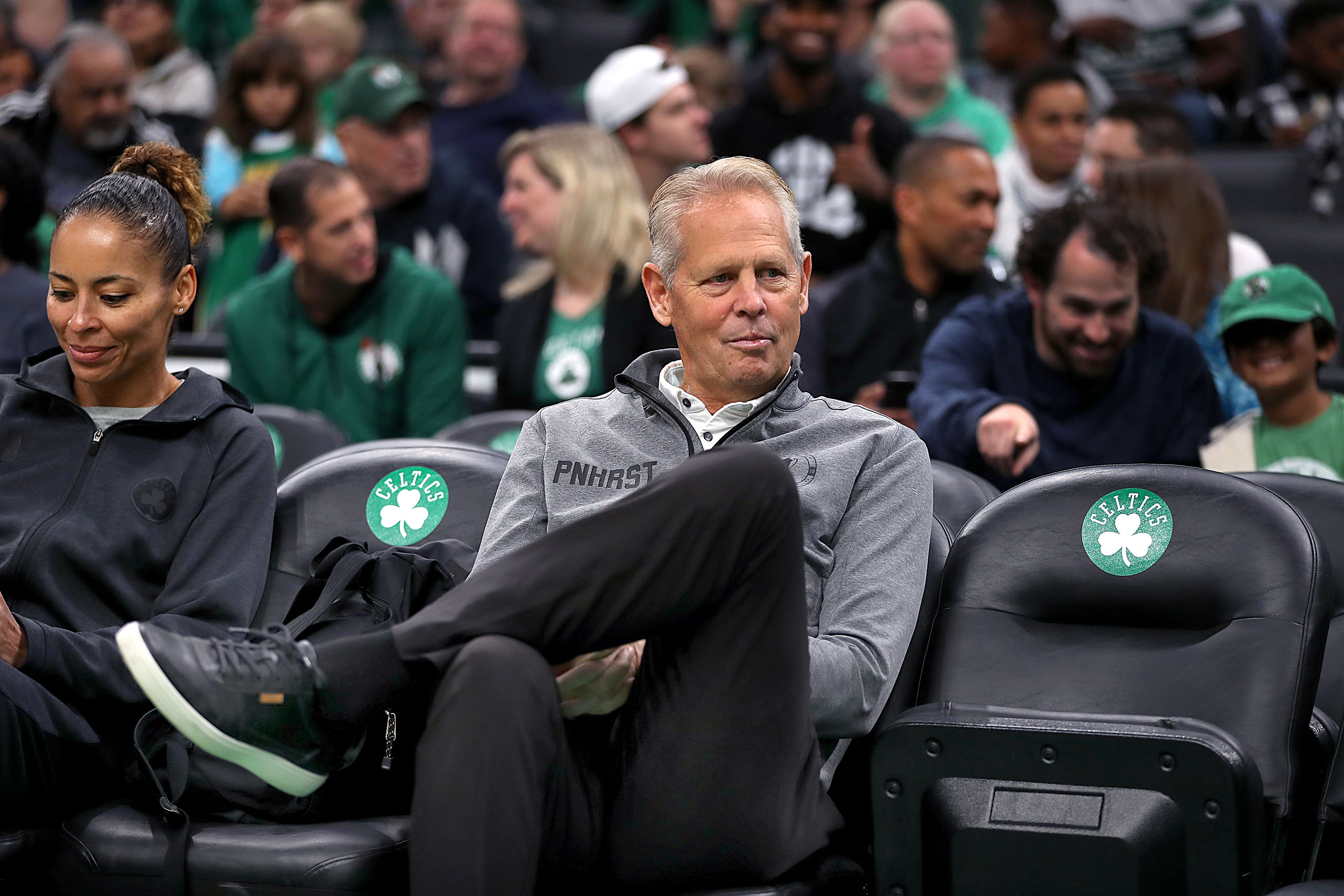 Ainge lost 15 pounds and got healthier after his first cardiac scare, but he had a second heart attack in May 2019. He admits to a lot of stress then, both the Celtics playoff run and dealing with Kyrie Irving. His doctors had warned him to avoid stress, so he recorded the games. That really didn't help the stress, according to Ainge.
He's made some changes to his role with the Celtics and in his lifestyle. For one thing, he's eating less meat and more plants. But Ainge, a devout Mormon, is quick to point out that he's avoiding Bill Walton's plant of preference. Walton famously smoked pot at UCLA and remains a huge proponent of legalized weed.