Darius Garland's Caris LeVert Comments Give a Stunning Glimpse Into the Cavs' Unlimited Potential
After already catapulting from the bottom of the Eastern Conference to near the top, the Cleveland Cavaliers recently pulled off one of this season's biggest trades by acquiring Caris LeVert from the Indiana Pacers.
LeVert will give the Cavs a dynamite scorer and take pressure off point guard Darius Garland. However, his presence also moves the team's overall potential from high to unlimited. 
LeVert's new teammate, Garland, recently discussed what the move means for the Cavaliers. And he further proved why the sky might not even be the limit for their squad.
Caris LeVert gives the Cavs another reliable scorer
After losing Collin Sexton, who led the team in scoring the last two years, to a season-ending knee injury, the Cavaliers, who are 33-21, have been looking for another perimeter scorer to play alongside Darius Garland.
Ricky Rubio filled that role for a while. But he also later went down for the year with a knee injury, and Cleveland couldn't find another option on its roster after that.
That was until it traded for Caris LeVert this week.
LeVert won't just give the Cavs another scoring punch along with Garland and big men Jarrett Allen and Evan Mobley. But, unlike Allen and Mobley, he can use his dribble to open up shots for himself. His handles also help him facilitate for his teammates (he averaged 5.2 assists last season), so he will help create additional opportunities for the big men and allow Garland to catch and shoot more frequently. 
The Cavaliers certainly improved by trading for LeVert. And it appears there's no one more excited than Garland.
Darius Garland discussed how Caris LeVert will help the Cavs
Darius Garland is having a fantastic season and is a major reason the resurgent Cavs are just 1.5 games out of first place in the Eastern Conference. He's averaging 19.8 points on 46.7% shooting, and he's dishing out 8.2 assists per game. He even received an All-Star nod for the first time in his career this year.
Garland's upward trajectory toward NBA superstardom led to him recently appearing on The Draymond Green Show, and he gave some incredible insight into how he feels about the Caris LeVert trade.
"(The trade) just brings in another guy that can be dynamic on the ball; he can go get his whenever," Garland said on the Feb. 9 episode. "And then it just makes us longer defensively, to be honest with you. Caris, he's a legit 6-6, really athletic. Like you said, just filling the hole so we can make that next step to being successful and getting more wins, getting more playoff appearances. That's our whole goal. … I'm telling (general manager Koby Altman) I wanna win. So, just bringing Caris on, we really think that we have a chance in our locker room, and our front office really believes in it, too. So, I'm super excited about it."
The impact LeVert will have on the offensive end is likely the main reason the Cavs traded for him. But his help defensively and with the team's winning aspirations gives Cleveland its unlimited potential.
The Cleveland Cavaliers have unlimited potential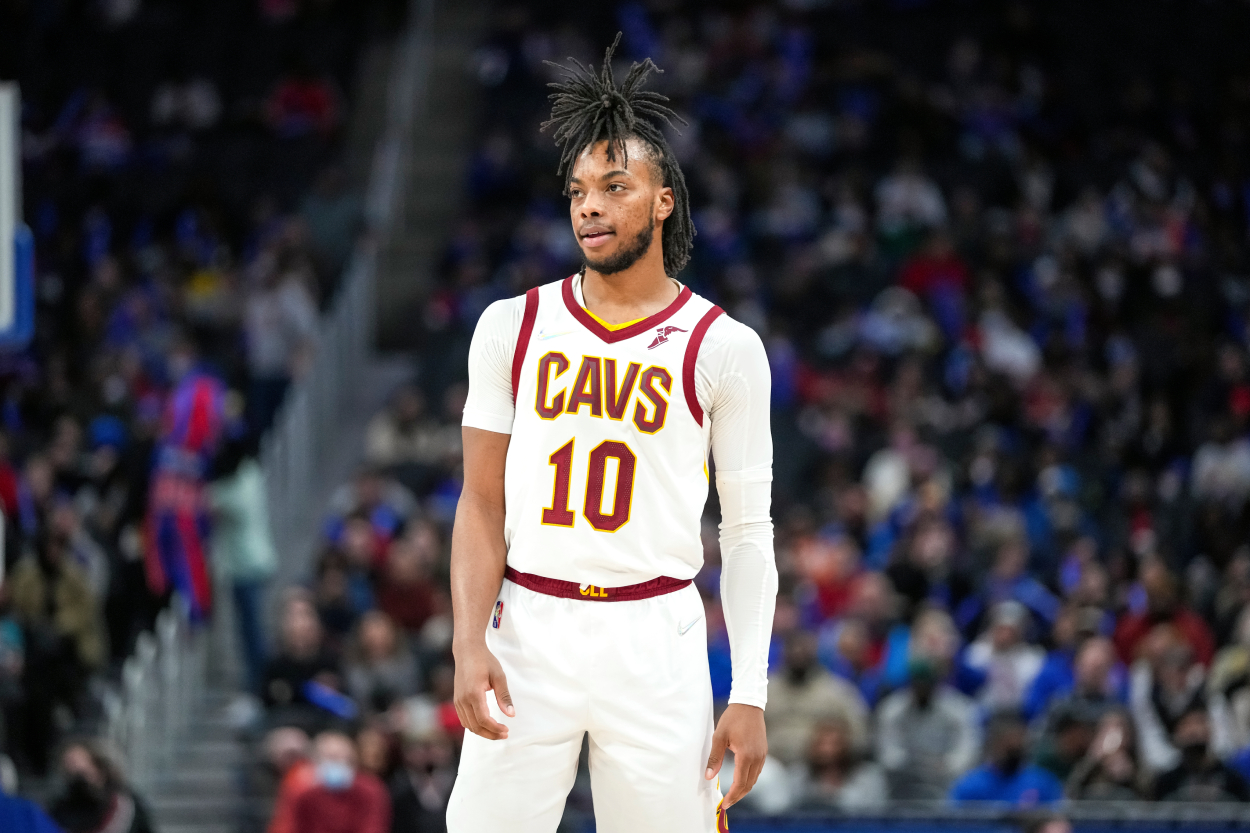 The Cavs' size and how it helps them defensively has fueled their success this year. They start three players near 7 feet tall, and they are No. 1 in the NBA in opponent points per game, only allowing an average of 102.1.
LeVert's length will essentially bolster their biggest strength.
However, the acquisition also shows that the Cavs are willing to do whatever it takes to win (something Garland pointed to). And that's encouraging since their core is so young.
Garland is only 22 years old, while Jarrett Allen is 23, and Evan Mobley is 20. If the Cavaliers can start winning now, their potential could be through the roof since they will likely continue improving with more experience.
All in all, LeVert could help this promising Cavs team contend for a title this season. But the trade to acquire him also proves that the Cavs' players and front office are ready to win. If this young and hungry core can stick together, the Cavaliers can become one of the next dominant forces in the NBA.
Stats courtesy of Basketball Reference
RELATED: Jarrett Allen's Ridiculous All-Star Snub Further Proves the Cavaliers Still Aren't Getting the Respect They Deserve