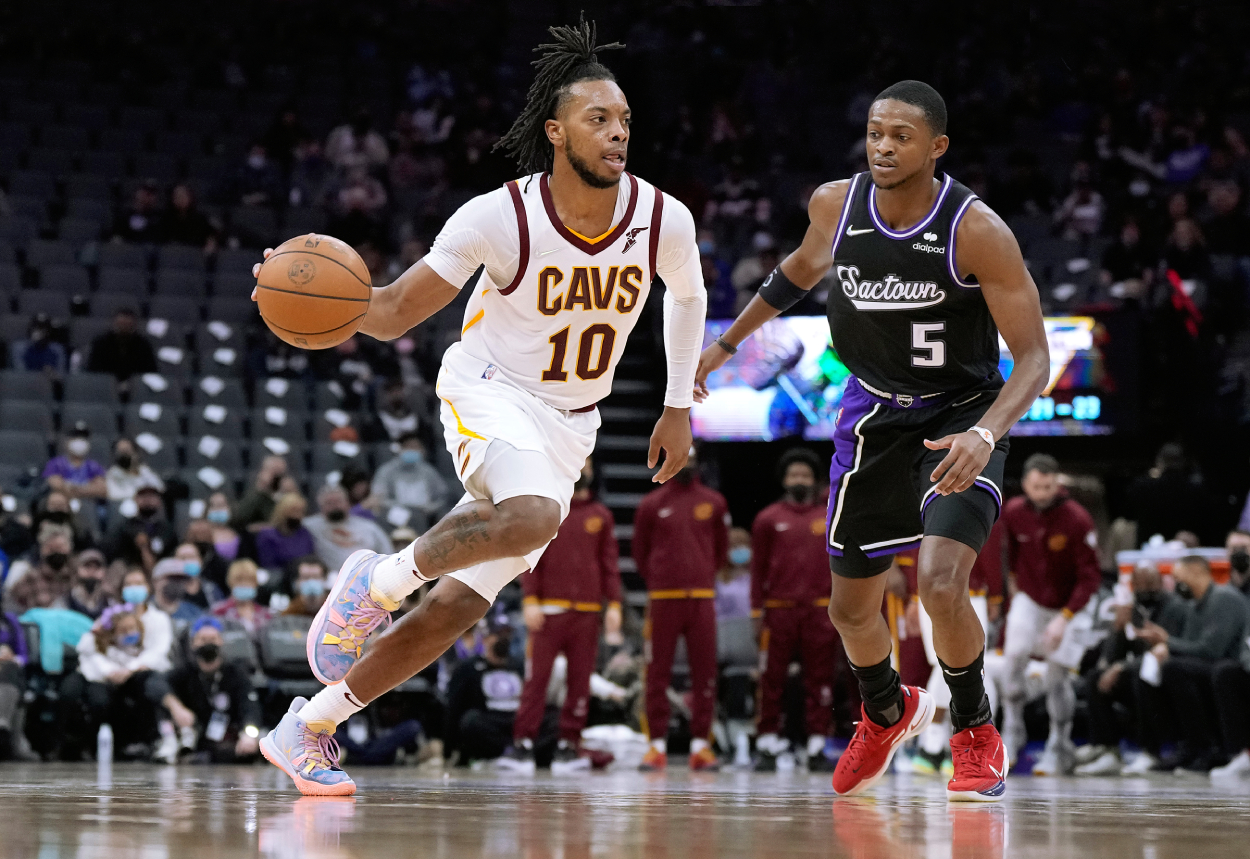 Darius Garland Vehemently Proves Disrespectful Fans Wrong, Continues to Have Larry Bird-Like Season
Darius Garland is having an All-Star level year for the resurgent Cleveland Cavaliers, and he is even proving disrespectful NBA fans wrong by continuing to have a Larry Bird-like season.
Darius Garland might be having a remarkable season for the Cleveland Cavaliers, but NBA fans are also grossly disrespecting him.
If All-Star voting were to end today, there's a good chance Garland wouldn't make the cut. His recent performance, though, just further proved everyone wrong and continued his Larry Bird-like season.
Darius Garland isn't receiving the All-Star votes he deserves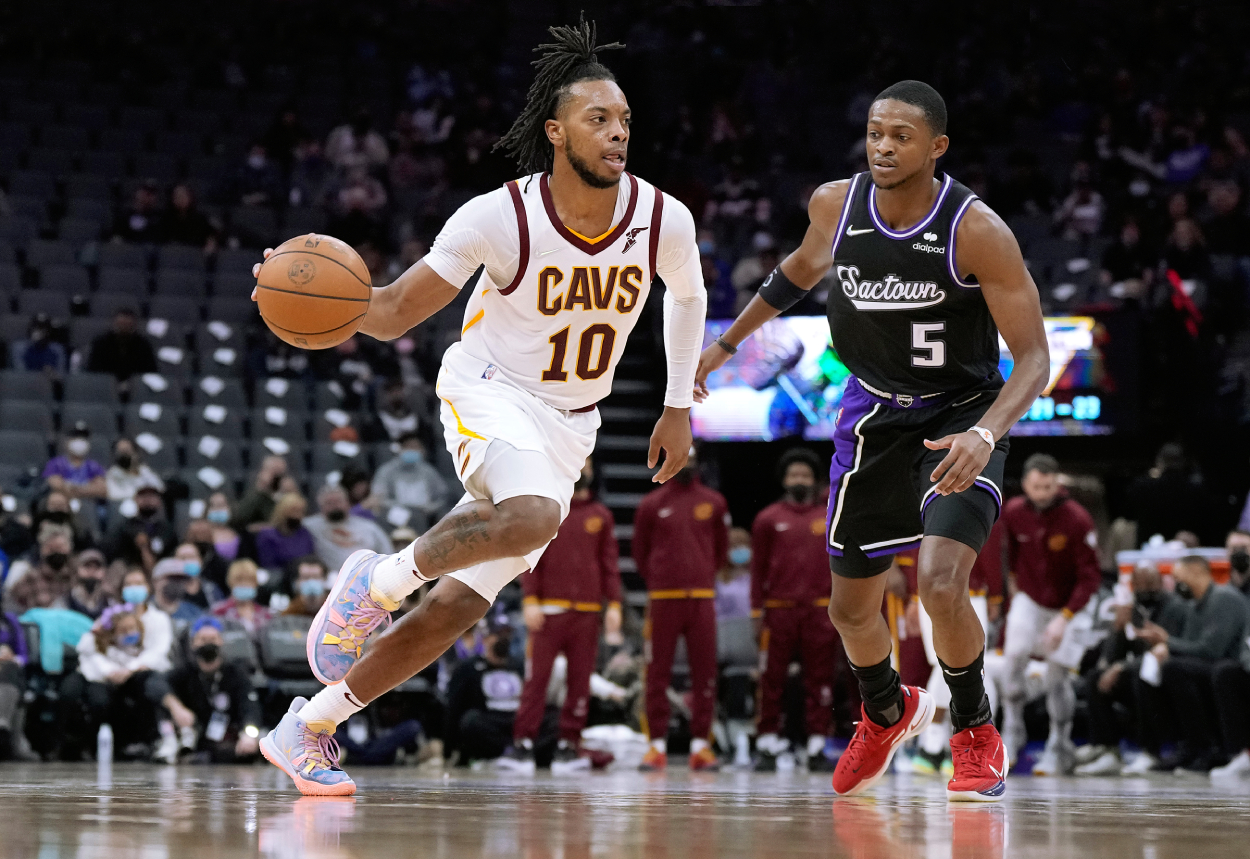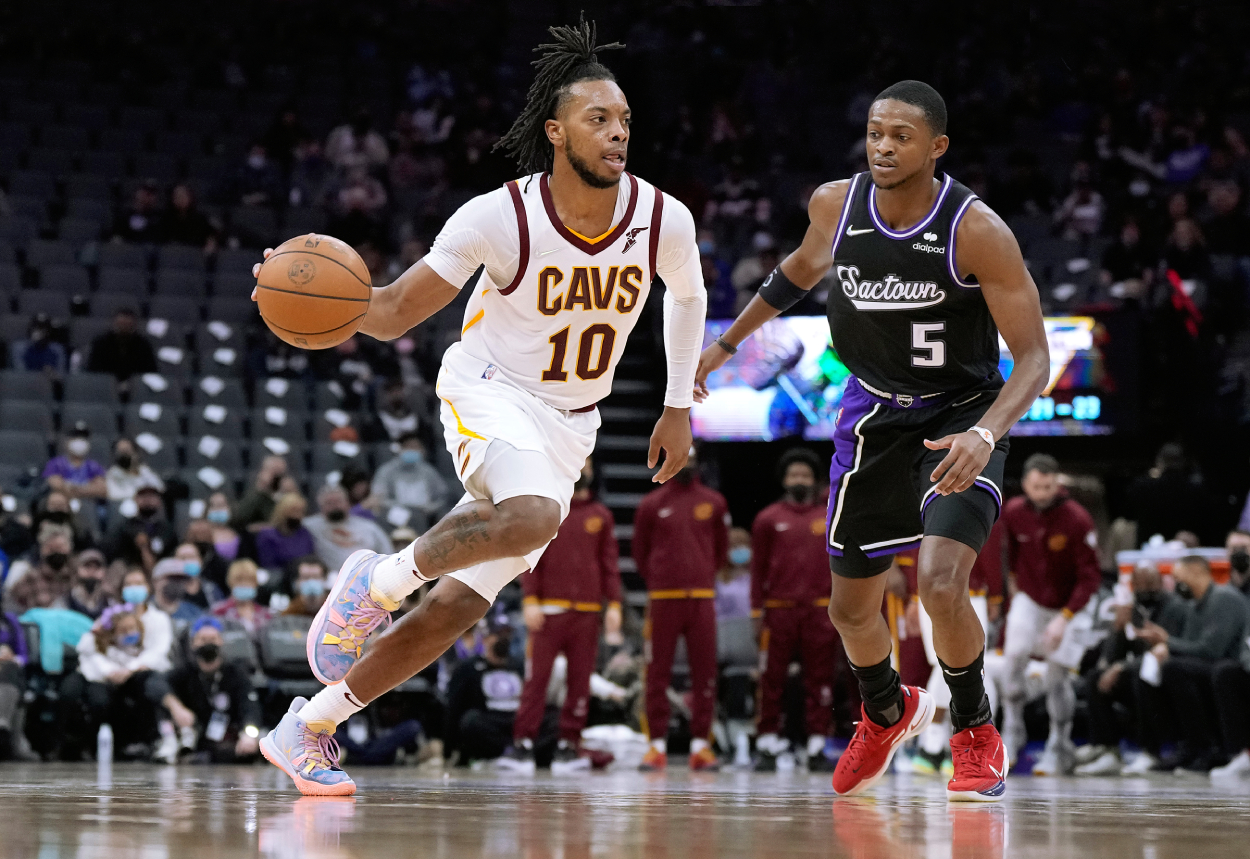 The NBA's flawed system only guarantees four guard spots per conference in its All-Star game. The starting backcourt players (two each conference) get in by a vote from fans (50%), players (25%), and the media (25%). Coaches then choose the 14 total reserves, with both the East and West getting two guards, three forwards/centers, and two other players from any position.
So, if the league were to release its All-Star teams today, there's a good chance Darius Garland wouldn't be on it. He was ninth among Eastern Conference guards in this week's fan returns, sitting behind someone like Kyrie Irving, who has only played in three games all year. Derrick Rose, who hasn't played since Dec. 16 and is only averaging 12.0 points and 4.0 assists, has also received more votes than the Cavs star.
Here's what the standings looked like when the NBA released the votes earlier this week:
DeMar DeRozan
Trae Young
Zach LaVine
James Harden
LaMelo Ball
Kyrie Irving
Derrick Rose
Fred VanVleet
Darius Garland
Jaylen Brown
However, despite the blatant disrespect, Garland has continued to prove everyone wrong.
The Cavaliers star continues to ball
Darius Garland doesn't just deserve to be an All-Star because of his impact on the resurgent Cavaliers, a 26-18 team that's currently 2.5 games out of first place in the East following three consecutive horrible seasons. But he has also posted some incredible stats this year.
Garland is recording 19.7 points, 7.8 assists, 3.3 rebounds, and 1.3 steals per game, all career-highs.
And for good measure, the No. 5 overall pick in the 2019 NBA Draft had a few recent statement performances to further show why he's one of the best guards in the league.
In a Jan. 12 win over the Utah Jazz, the Vanderbilt product recorded his first career triple-double with 11 points, 14 assists, and 10 rebounds. He then had a big scoring night in the next game against the San Antonio Spurs, posting 32 points and eight assists in another Cavs win. And against the Oklahoma City Thunder on Jan. 15, Garland put on a show with 27 points and a whopping 18 assists in another W.
If anyone doubted Garland being an All-Star, he has emphatically proven them wrong.
And he has continued to have a Larry Bird-like season.
Darius Garland is having a season comparable to Larry Bird
It would be a shame if Darius Garland, someone having a Larry Bird type of season, didn't receive the recognition he deserved.
Garland is averaging over 19.0 points and 7.0 assists while shooting at least 46% from the field and 90% from the free-throw line. If those numbers hold up, he will become the first player in league history to post those stats at 22 years of age or younger, according to a tweet from the Cavs' communications department.
He would also become the sixth player to ever do it, joining Larry Bird, Magic Johnson, Stephen Curry, Chris Paul, and Calvin Murphy. Three of those five players are in the Hall of Fame, and the other two (Paul and Curry) will eventually be there.
So, all in all, Darius Garland isn't just having a solid season. He's having an all-time great year. It's time for fans to finally give him his respect.
Stats courtesy of Basketball Reference