Darius Leonard Just Called Out the NFL After Having To Take Multiple Drug Tests
One of the best young linebackers in the NFL is Darius Leonard, the third-year star for the Indianapolis Colts. He has ultimately become one of the best players in the entire league very quickly and one of its best tacklers. Leonard, however, recently called out the NFL after taking multiple drug tests within the past month.
Darius Leonard has become one of the best linebackers in the NFL
In college, Leonard didn't play at a big school like Ohio State, Alabama, or Clemson. He played at South Carolina State but had a lot of success there. 
He ultimately earned two MEAC Defensive Player of the Year awards as he led his team in tackles in three separate seasons. Additionally, in 10 games in 2017, Leonard had 113 total tackles, eight sacks, two interceptions, and one forced fumble, according to South Carolina State's team site.
His play led to the Indianapolis Colts selecting him in the second round of the 2018 NFL draft. He has since become an absolute star.
In his rookie season, Leonard led the NFL in total tackles with 163, and in solo tackles with 111. He also had seven sacks, four forced fumbles, and two interceptions. Leonard ultimately became the first player to rack up at least 125 tackles, seven sacks, and four forced fumbles in a season since Bryan Cox in 1992, according to Colts.com. This all led to Leonard earning First-Team All-Pro honors and the AP Defensive Rookie of the Year award.
During the 2019 season, Leonard continued to become a top linebacker in the NFL. In 13 games, he racked up 121 total tackles, five sacks, two forced fumbles, and five interceptions. His five picks led all linebackers and tied for fourth-most in the NFL. Leonard earned Pro Bowl honors that season too.
He called out the NFL after having to take multiple drug tests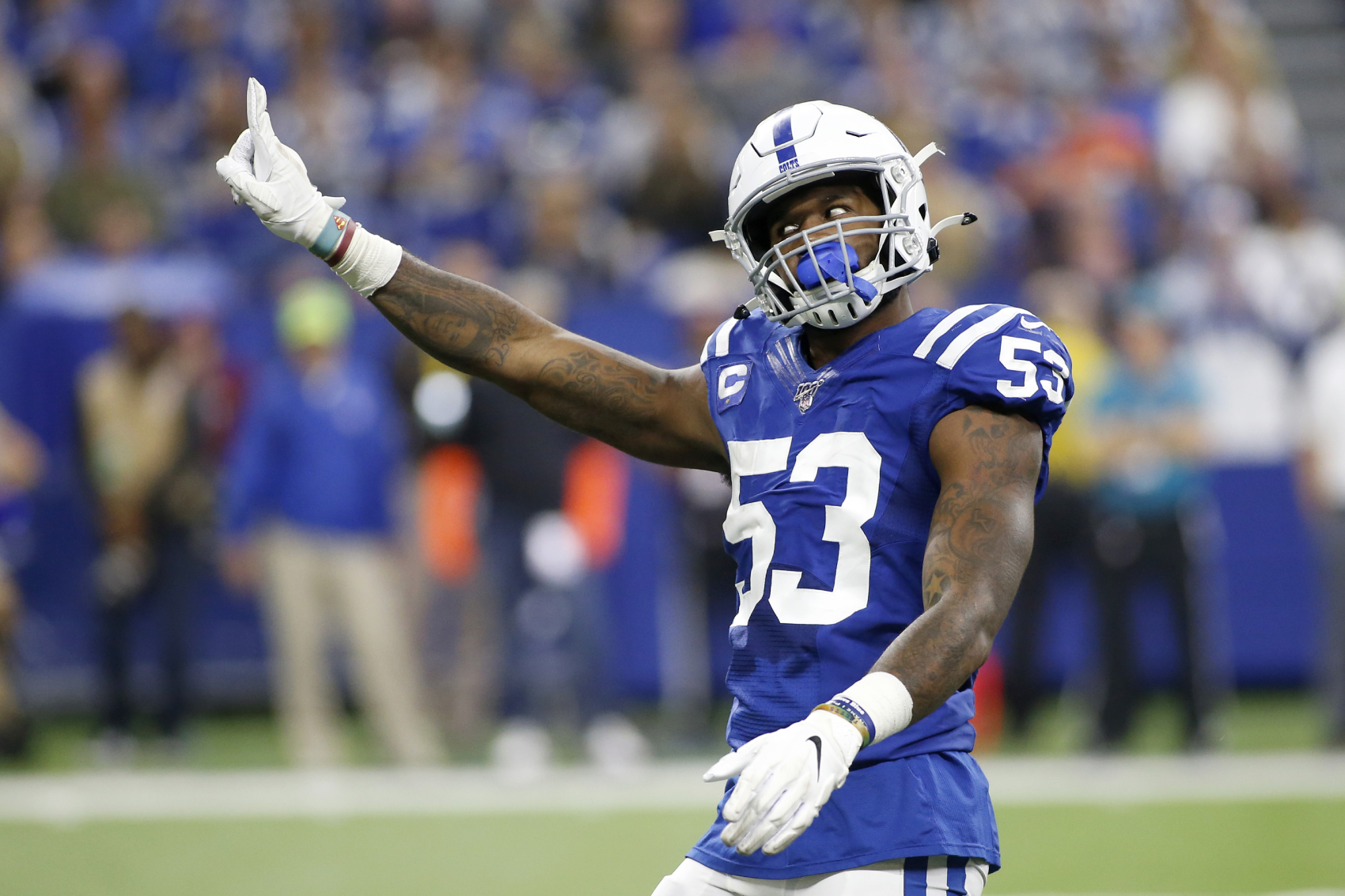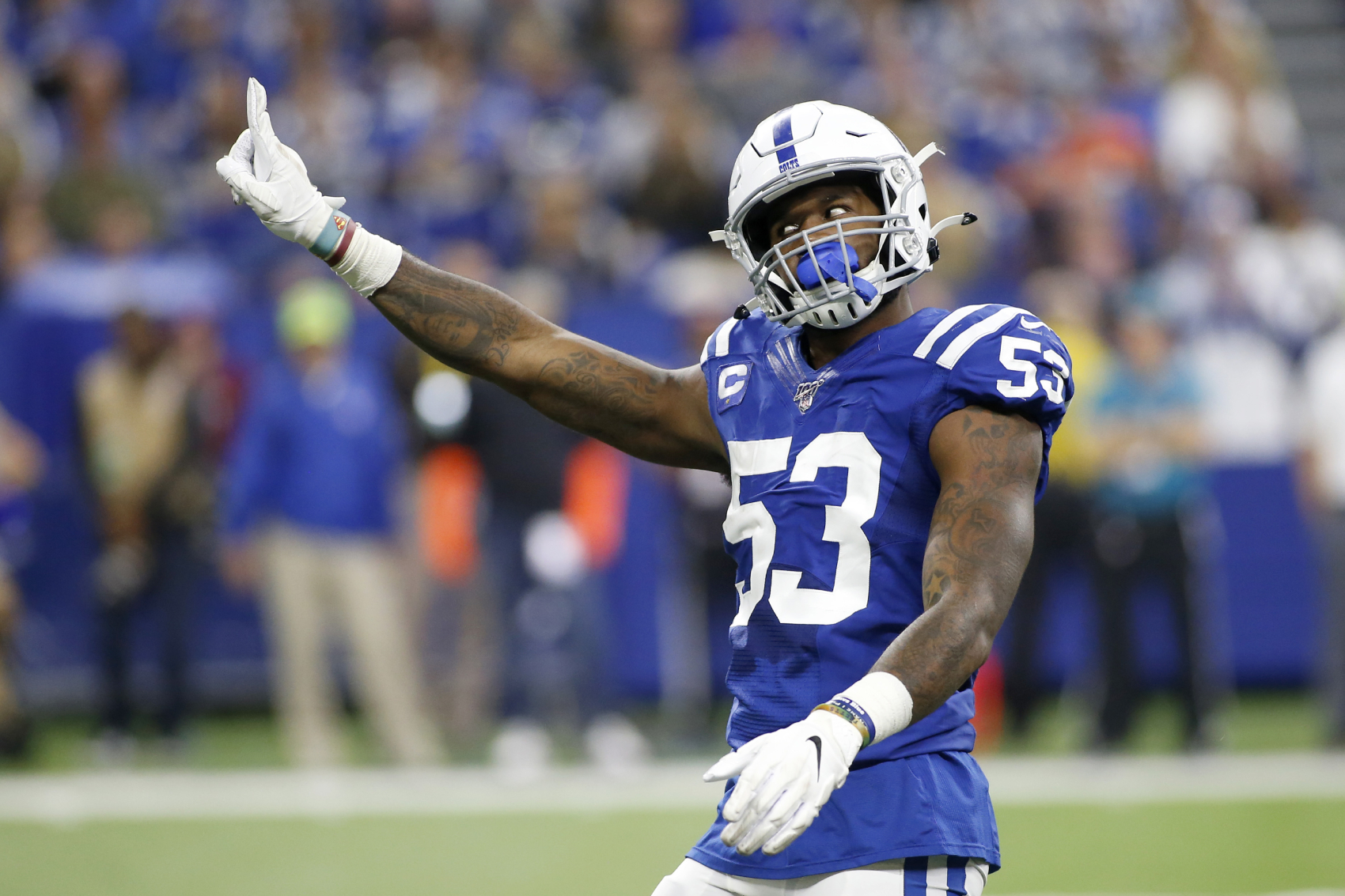 Being a stellar linebacker, Leonard is, of course, a pretty muscular guy. Now, the NFL has apparently had him take three drug tests within the past month. 
He ended up tweeting this at the league.
"3 PED's tests in one month," Leonard tweeted. "I'm just out here off of natural energy and athletic abilities! Cmon [NFL] Y'all don't have to drug test me every week damn near."
Former Indianapolis Colts defensive back Darius Butler responded to Leonard's tweet, saying, "Comes w/ the territory."
Butler seems to understand that the NFL does this to players often, and over the years, there have been plenty of players to complain it.
NFL players have complained about being drug tested in the past
Leonard is certainly not the first NFL player to complain about having to take multiple drug tests. He probably won't be the last either.
Former Colts punter Pat McAfee got drug tested after tweeting about 4/20, another time after making a big tackle, and again after a 67-yard punt.
"I would have been offended if they didn't test me," McAfee said in 2016, according to ESPN. "You average 59 yards a punt. If you don't get tested for that, you're kind of upset about it to be honest … One time I drank Smartwater and thought I was going to fail for intelligence. Today I drank Propel (water). It was a good, smart, intelligent (sample) today."
According to CBS Sports, in 2018, safety Eric Reid returned to the field after going unsigned for the first quarter of the season. Then, after just his sixth game back on the field, he said that he had been drug tested five times since signing with the Carolina Panthers.
"This is like the fifth time since I've been here," Reid said, per CBS Sports. "They're not going to catch me on anything."
Additionally, in 2019, running back Le'Veon Bell tweeted at the NFL, also complaining about drug tests.
"I done had 5 'random' HGH blood test in 10 weeks," Bell tweeted. "[NFL] I'm not doing another after today, whatever y'all lookin for it obviously ain't there & I'm not about to keep allowing y'all to stick me with those dirty a** needles. Find the players who really do that HGH BS & get off me."
It seems like that as long as there are NFL players on the field, a bunch of them will be getting randomly drug tested, and that some of those players won't be too happy about it.
Stats courtesy of Pro Football Reference