Darius Leonard Was Snubbed by ESPN in the Offseason, Now He's the Highest-Paid Linebacker in the NFL
A few weeks after Fred Warner (San Francisco 49ers) received his blockbuster contract extension, Darius Leonard of the Indianapolis Colts was handed his own respective payday. A five-year extension worth $99 million, Leonard is now officially the highest-paid linebacker in the NFL.
This extension was a matter of "when" and not "if." Leonard has been the Colts' best defender since the moment he first debuted back in 2018 — losing him to free agency would have been catastrophic to a Colts team that is on the bring of contending for a Super Bowl (as long as they can get Carson Wentz healthy).
Leonard is a two-time All-Pro, a two-time Pro Bowler, and the 2018 AP Defensive Rookie of the Year. Many football fans and analysts alike view him as the best or second-best linebacker in the NFL (behind Warner).
However, ESPN took a different stance this past offseason. 
ESPN disrespected Darius Leonard this past offseason, ranking him as the fourth-best linebacker in the NFL
Leonard found himself snubbed during a recent offseason ranking list where ESPN went through each position group and determined the best players. He wasn't even named a top-three linebacker, slotting in behind Devin White, Warner, and Bobby Wagner.
While White, Warner, and Wagner are elite defensive weapons in their own respective ways, Leonard deserved to finish at least top-three in such a list, if not higher. He's been consistently dominant for three straight seasons, and he has the numbers and the accolades to back it up.
One ESPN voter even went as far as listing Leonard the seventh-best linebacker in football. An absurd stance to take on a player who's recorded 400-plus tackles through his first three seasons in the NFL.
Leonard's new contract better reflects his value and importance
NFL contracts are funny. Almost every new extension ends up being a record-setter due to the "resetting of the market" which occurs. It's not uncommon for a player to be the highest-paid at their position one week, only to immediately be overlapped the following week.
Leonard and the Colts held off negotiating a long-term extension until after Warner got paid by the San Francisco 49ers, allowing Leonard to push for a bigger salary. 
$99 million is a big number to fork over to a linebacker these days, which only shows Leonard's importance to the Colts' defense.
The Colts specifically saved cap space for this deal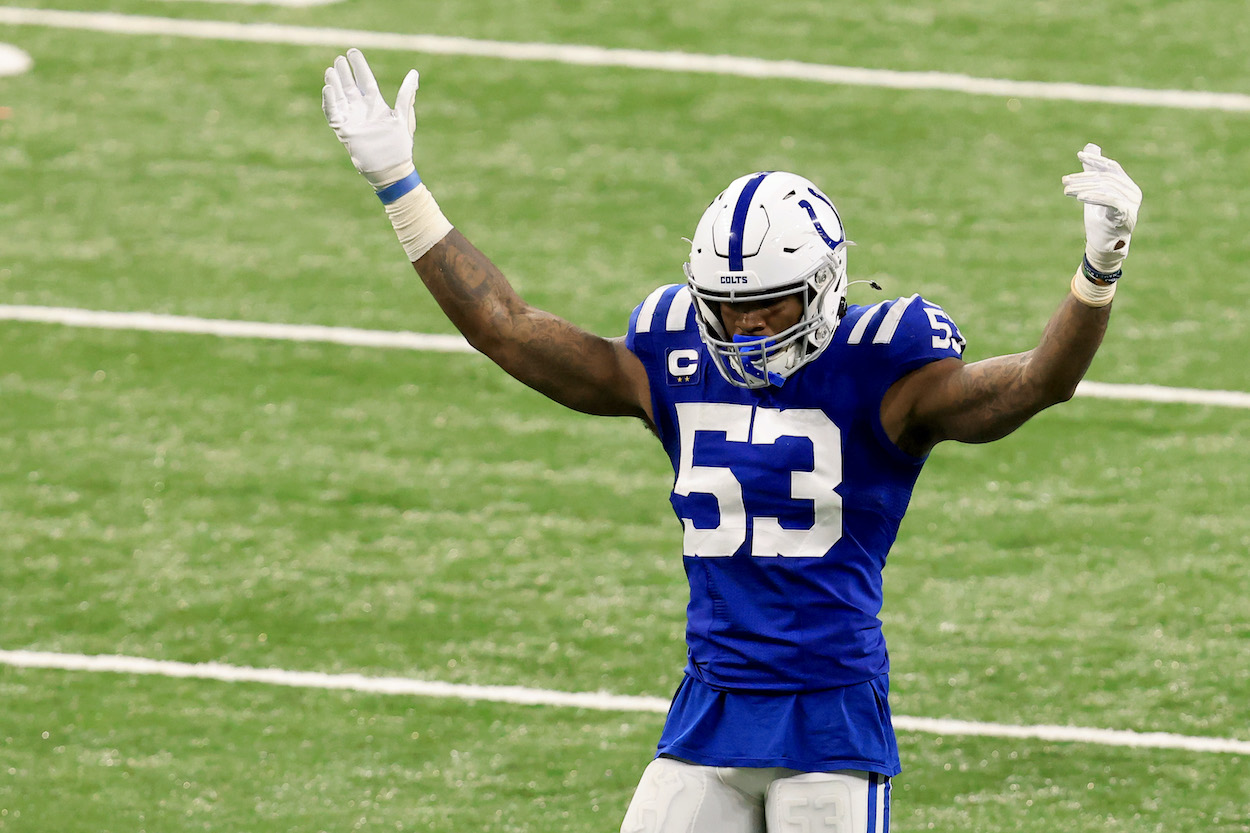 Outside of trading for Wentz and his larger-than-average salary, the Colts had a relatively quiet offseason. They brought back some key contributors in Xavier Rhodes and T.Y. Hilton and weren't aggressive in the draft. The Colts entered the offseason with a ton of money to spend but opted toward saving in preparation for a Leonard extension.
The Colts also recently extended right tackle Braden Smith, solidifying part of their offensive line for the foreseeable future.
Ultimately speaking, ESPN rankings are never the end-all-be-all. Despite receiving votes for as low as seventh, Leonard is now the highest-paid linebacker in the NFL. With 416 tackles, 26 TFLs, 22 passes defended, 15 sacks, and seven interceptions already to his name, it's pretty hard to argue against Leonard deserving every penny of that $99 million.
All stats courtesy of Pro Football Reference.