The Dark Side of Golfer Lee Westwood's $65 Million Divorce
When pro athletes divorce, a lot of money is up for grabs. Golfer Lee Westwood learned this the hard way after he divorced his wife of 16 years. While his $65 million split involved a large sum of money, it wasn't nearly as expensive as Tiger Woods' or Greg Norman's marital drama. With his marriage over, Westwood moved back to England in the hopes of recharging his slumping golf career.
Lee Westwood's ex-wife, Laurae Westwood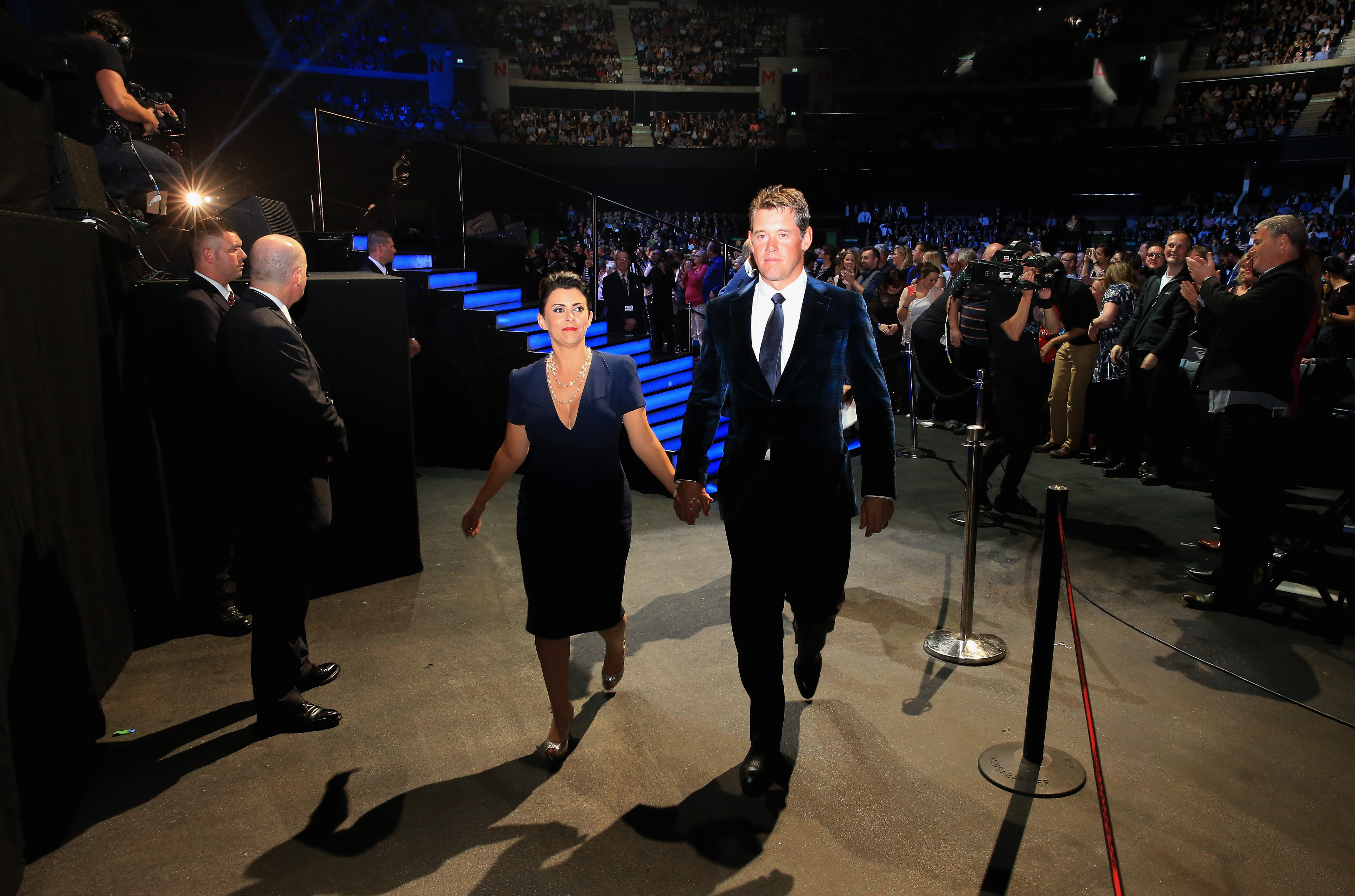 Westwood and his wife Laurae were married in 1999. The couple has two children together, Samuel and Poppy. In 2015, Laurae filed for divorce, and things turned bitter.
Westwood won his first pro tournament in 1996 and continued his success through 1997, even beating Greg Norman in a playoff game at the Holden Australian Open. After taking time off for his son's birth, he returned on the scene with a different swing.
That new swing took some time to develop, and he didn't win again until 2003. While he's never won a Major tournament, he has 44 professional career wins and ranked No. 1 in 2010, when he dethroned Tiger Woods. 
Westwood's $65 million divorce settlement
The couple moved to Florida in 2012 with the hopes that Westwood would improve his game and bag an elusive Majors win. Instead, the couple faced personal issues that eventually led to their demise. In 2015, the NY Post reported that Laurae Westwood filed papers to end her marriage to Lee Westwood. She suspected that Westwood cheated.
The English golfer faced a $65 million divorce battle. But in 2017, before it went to trial, The Sun reported that Westwood settled at the last minute. With things falling apart at home, Westwood's game suffered. His ranking fell to 44th during his divorce proceedings. 
These troubles put things in perspective and led Westwood to make the move back to England. He wanted to be closer to his kids, so golf went on the back burner. He told Eurosport:
"I'm moving back to Britain, have given up my PGA Tour membership, and for personal reasons, will play the European Tour predominantly, so I can be where I need to be. I won't lie — golf doesn't mean as much to me now as it did, say, five years ago."
Lee Westwood's caddie-fiance Helen Storey
A few months after his divorce, Westwood started seeing caddie Helen Storey. In 2018, he parted ways with his longtime caddie, Billy Foster. Shortly afterward, Storey started carrying his clubs. Westwood saw his break from Foster as a good thing; it left the decisions up to him, no more input from others.
Storey brings a different quality to the table. Now his fiancée, she's able to boost his mood and encourage him, not just share her thoughts on which club he should use. Westwood spoke to Golf Digest about the situation:
At my stage of my career, there's not a lot a caddie can tell me, but obviously Helen gets me in a fantastic mood out there, and psychologically she can help me and say the things that I need to hear. She helps me in that aspect an immeasurable amount.

Lee Westwood on his caddie-fiancée, Helen Storey
Something about the situation must be working. Westwood ranked No. 125 in 2018, but as of 2020, his rank has soared to No. 19.