Davante Adams and Aaron Rodgers Are Apparently Using Psychic Powers to Boost the Packers' Super Bowl Hopes
Green Bay Packers wideout Davante Adams is performing like one of the best players in the NFL, let alone one of the best receivers in the league.
It helps, of course, that he has a no-doubt Hall of Fame quarterback throwing him the ball in reigning MVP Aaron Rodgers, but Adams let on after the Packers' Week 5 win over Cincinnati that there could be more at play.
Perhaps, Adams — and thus Rodgers as a result — has some supernatural abilities that he's just now realizing.
Green Bay's star wideout could be becoming superhuman before our very eyes.
Davante Adams thinks he could be clairvoyant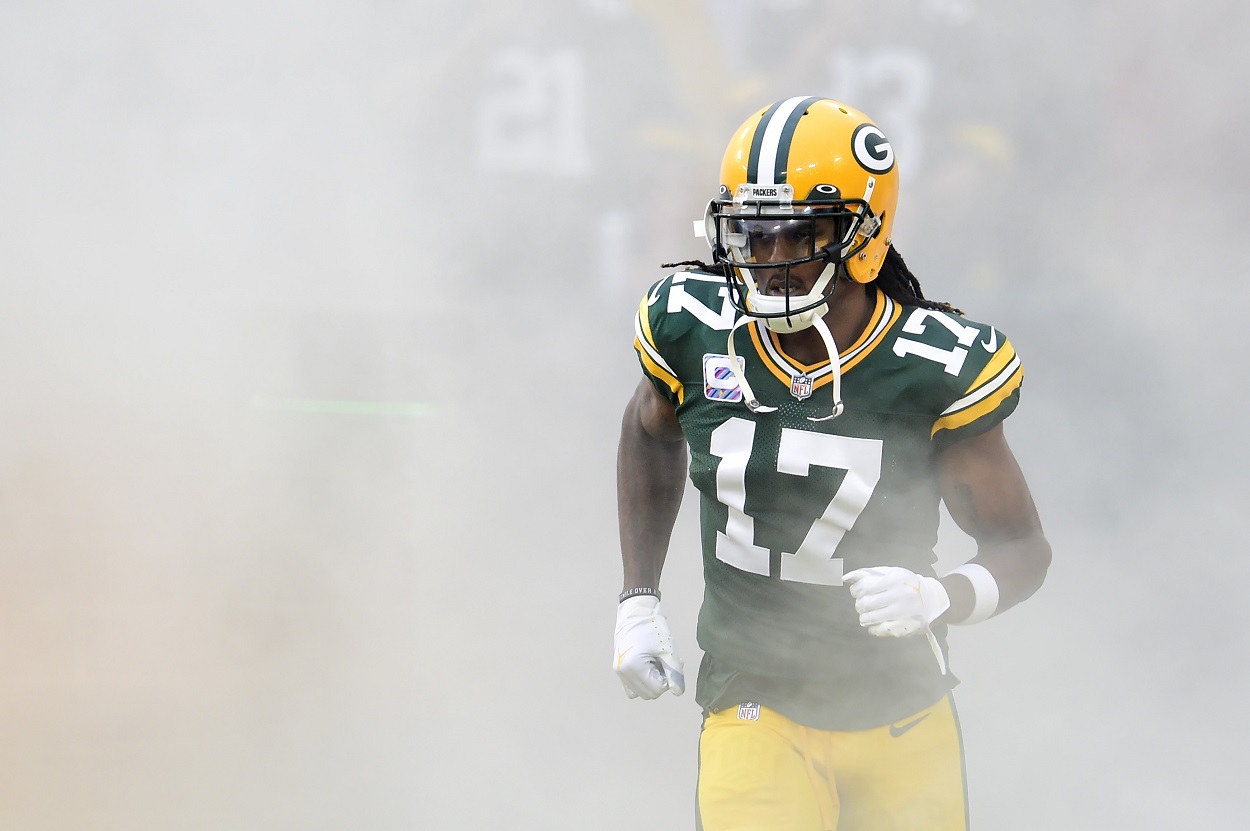 If the X-Men ever needed a safe haven in the NFL, Green Bay seems like a natural home, right?
The town, outside of Lambeau Field, is relatively quiet and unassuming. There's not a massive press presence like in New York, Chicago, or Los Angeles. Other than Packers games, there's not much reason to visit. If Charles Xavier, Wolverine, and company truly wanted to get off the grid for a while, Green Bay seems like the perfect spot. And frankly, that's what makes Adams' quotes after Green Bay's 25-22 win over the Bengals suspicious.
His postgame thoughts started off unassuming enough. Adams just knew he was going to have a big game in Cincinnati. In fact, he was so confident in his gut feeling that he told multiple people. Nothing strange about that, right?
"I put it on my daughter, I told at least three people outside the building, talking to family, one of my cousins, talking to my wife, I told her, 'I feel like this could be my career high this game,'" Adams said, according to Packers.com.
That's the type of confidence we're used to hearing from elite athletes. What Adams said next, though, should raise some eyebrows.
"So, either I'm clairvoyant or I know what I'm talking about," he said.
Somebody call the FBI. Alert the X-Files. We've got ourselves a mutant.
Adams has been otherworldly in 2021
The evidence keeps adding up that Adams may not be an actual human being. The Cincinnati game was simply the latest note in the file.
The comedy of errors that took place between veteran kicker Mason Crosby and Bengals rookie Evan McPherson will be the prevailing story from the Week 5 matchup. If both kickers decided to have a normal NFL contest and not go off the rails, though, Adams' stats would have dominated the headlines.
He's clearly Aaron Rodgers' favorite target, but even blatant favoritism doesn't lead to this kind of epic performance: Adams was targeted 16 times by Rodgers, pulling down 11 catches for 206 yards and a score. He averaged 18.7 yards per catch and had a long of 59 yards.
The scary part about it, for opposing defenses at least, is just how casual it all was. At this point of his career, having a multi-catch, 100-plus-yard game is the expectation for Adams. Heck, it's almost the baseline for a performance evaluation.
He only has two touchdowns on the season so far, but in everything else, he has been absolutely dominant. Whether he's double-teamed or locked up in press-man, it just doesn't seem to matter. Through five games, Adams leads the NFL in receptions with 42 and yards with 579.
He and Aaron Rodgers seem to be communicating telepathically on most plays, which begs the question…
Is Aaron Rodgers in on the psychic powers as well?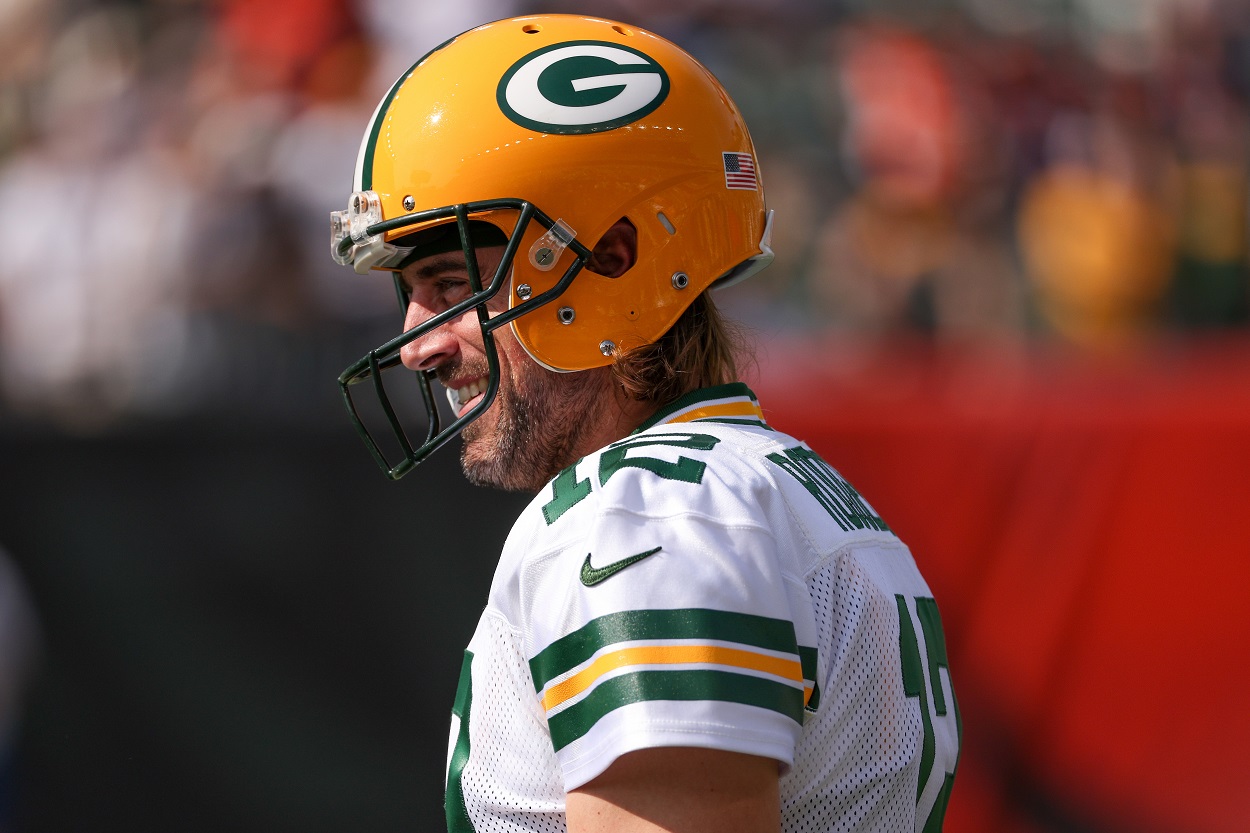 If Adams is the superhuman mutant for the Packers, then Rodgers is the supercomputer built for league domination.
Rodgers' prowess as a professional thrower of the football has rarely, if ever, been questioned. And other than the dud of a performance in Week 1 against the New Orleans Saints, he's been absolutely on fire in 2021. Much of the reason for that is because he and Adams are in lock-step.
If the Packers need a big conversion, everybody knows that Rodgers is looking for No. 17. The amazing thing is that it doesn't matter if the defense knows the ball is going Adams' way. There's a good chance the dynamic duo will get what they want.
Rodgers has targeted Adams 61 times through five games this season. Their completion rate is an incredible 68.9 percent.
It only makes sense that Rodgers has tapped into Adams' clairvoyant abilities and they are using that information to dominate the NFL. It only makes sense.
There's arguably not a better duo in the league right now, and the Packers don't show any signs of slowing down when you consider the fact that they are 4-1 despite missing four of their top seven players in David Bakhtiari, Jaire Alexander, Elgton Jenkins, and Za'Darius Smith.
One of the major reasons Green Bay has been able to thrive despite battling the injury bug has been the Rodgers-to-Adams connection, and that's easily one of the main reasons the Packers find themselves as early-season Super Bowl contenders.
When the Packers get healthy? Look out.
Stats courtesy of Pro Football Reference
RELATED: Jaire Alexander's Injury Puts Pressure on the Green Bay Packers' Young Guns and Veterans Alike