Davante Adams Contract: Anything Is Still Possible, Including Free Agency
Star wide receiver Davante Adams is a step closer to hitting the free agency market every day that goes by. That's a scenario that could end up being disastrous for the Green Bay Packers, but it's worth noting that it's a scenario the Packers are potentially prepared for.
They'd like to bring Adams back. Who wouldn't want the best wide receiver in the league?
At this moment, though, anything is on the table.
Davante Adams is a game-changing wide receiver
It makes sense that the Packers want to re-sign Adams for the long-term.
The Packers would get to retain the services of arguably the best wide receiver in the league. Sure, Cooper Kupp has a claim to that title as well, especially after his incredible Super Bowl-winning season, but few people who watch the games would argue that from a pure talent standpoint, Adams isn't better.
He's a lanky and athletic 6-foot-1, 215 pounds, and he has all the tools scouts look for in elite wideouts
Hands? Check.
Speed? Check.
Run after the catch ability? Check.
Route-running? Double-check.
Adams is physically gifted, but he sets himself apart and makes himself unguardable because of his incredible footwork and route-running. He once made Chad Ochocinco cry in amazement while watching his film.
"I'd say obsession is a good word for it," Adams said in 2020, talking about route-running (per ABCNews). "… I don't know at which point exactly it turned into that, but once I started realizing I could lose people at the line of scrimmage and essentially run a route on air, I figured that that was the way to go. So I just put a lot into that and obviously I made it a big part of who I am as a football player."
The Green Bay Packers would prefer a long-term deal with Adams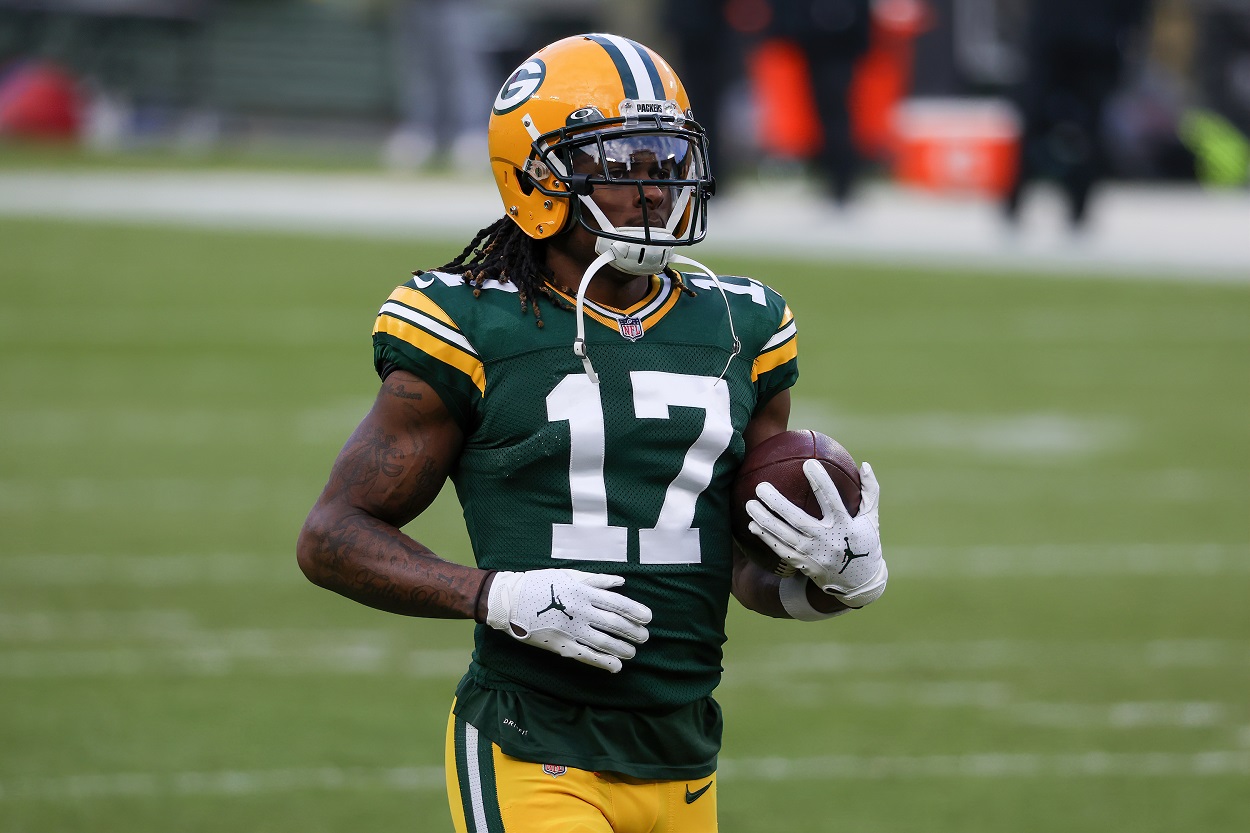 Again, it's worth mentioning that the Packers would be foolish not to want Adams in the fold for a long, long time. He's gotten better year after year ever since Green Bay drafted him in the second round of the 2014 NFL Draft. In fact, it's hard to remember, but he was at one point considered a potential bust. Adams suffered through a severe bout with drops over his first few seasons, but his hard work and dedication to get out of that slump has paid off for him, and then some.
That could pay off in free agency. If the Packers can't work a deal out with Adams, he'll have plenty of suitors willing to throw a big bag of money his way.
Frankly, that bag of cash is precisely why things haven't worked out between Adams and the Packers to this point, and it's why they may not work out in the future. Adams reportedly wants to be paid $30 million a year. That's a tough ask for a team that's still nearly $40 million over the salary cap as it currently stands. 
That's not to say Adams doesn't deserve that money. It's just that the Packers don't have much of it unless they get really creative with the contract structure. That is possible. It's also possible for the Packers to franchise tag Adams for a season, but even that would cost roughly $22 million, and it comes with no guarantees of a future for either party.
"It's not something we like to do…not like to do that if we don't have to," Green Bay general manager Brian Gutekunst recently said regarding the potential of a franchise tag for Adams (h/t acmepackingcompany.com). "We'd certainly like to come up with a long-term deal that works for both sides."
The Packers could let Adams hit free agency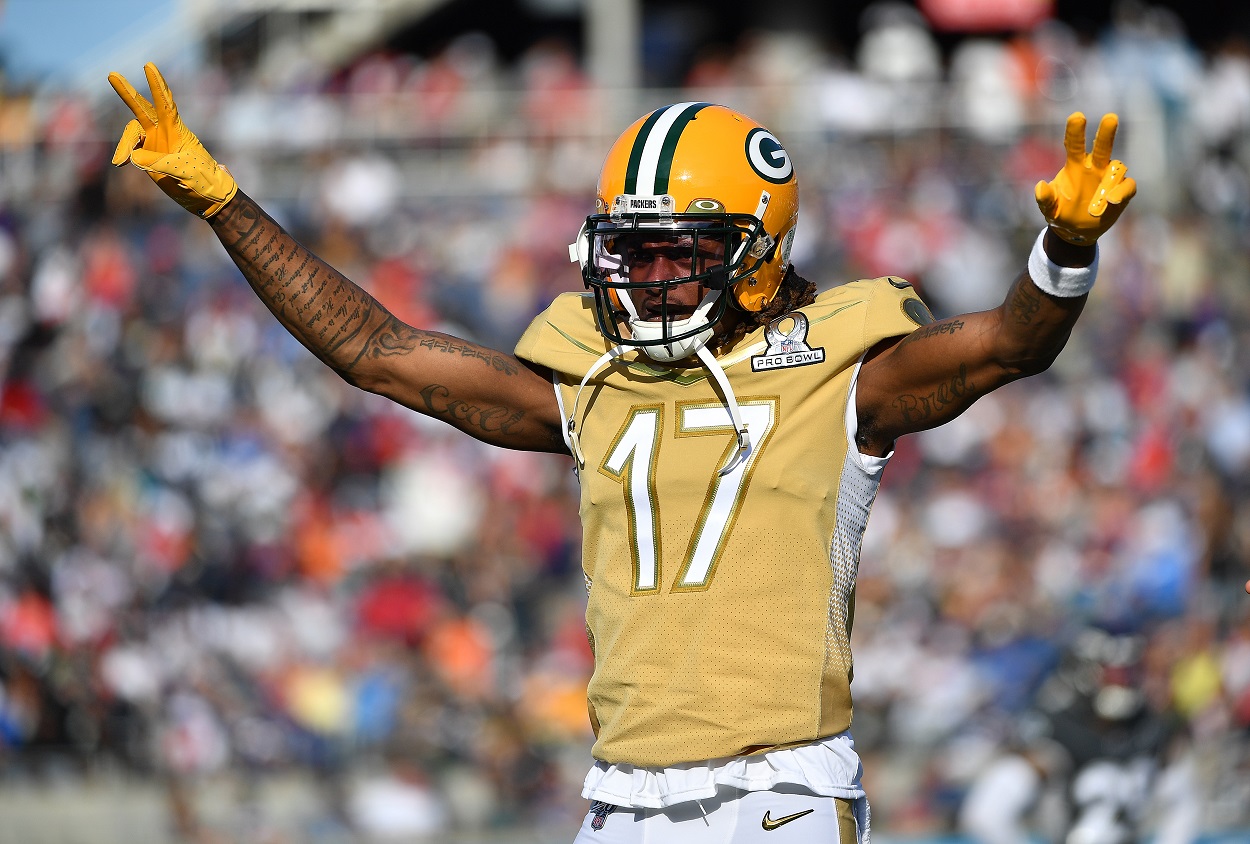 It seems unconscionable, but there is a scenario that could see the Packers allow Adams to become a free agent. At that point, he would almost certainly go to the highest bidder, and his time in Green Bay would become a mere memory.
"Yeah, possibly," Gutekunst said, when asked if Adams could walk. "Again, like I said, there's a lot of things to be determined there."
Keep in mind that Adams' future is potentially closely tied to that of his quarterback, Aaron Rodgers. 
Rodgers is currently deliberating his future and will reportedly give the Packers an answer soon. Will he stay with the team, retire, or ask for a trade?
Adams is not just Rodgers' good friend, but he's his favorite target. One would think that if Adams walks, that severely impacts Green Bay's ability to keep Rodgers happy and in the fold.
For what it's worth, Gutekunst didn't close the door on the possibility of one returning and not the other, specifically talking about a scenario that would see Adams walk and Rodgers stay.
"Again, hypotheticals, but I kind of think everything is open at this point," he said.
Gutekunst is currently in the middle of a restructuring spree designed to help Green Bay get under the salary cap and hopefully retain the services of the Packers' two best players. He restructured the contract of star defensive tackle Kenny Clark and running back Aaron Jones. More moves are expected as the Green Bay front office does everything it can to extend the Packers' Super Bowl window.
"Our football team is in a position right now to compete for championships. That's what the main goal is about right now, and it always has been," Gutekunst said, via NFL.com.
Letting Adams go as a free agent would be a significant blow to Green Bay's Super Bowl aspirations, so even though Gutekunst did acknowledge that it is an option, don't expect the Packers to go down that road willingly. 
Stats courtesy of ESPN and Pro Football Reference. Contract information via Spotrac
RELATED: Green Bay Packers QB Aaron Rodgers Explains His 'Mind-Meld' Connection With Davante Adams