Davante Adams Just Delivered a Devasting Blow to the Packers, Which Could Ruin Jordan Love's Chances at Becoming a Franchise Quarterback
Davante Adams is a crucial piece for the Green Bay Packers.
Not only is he the team's No. 1 wide receiver (and subsequently Aaron Rodgers' favorite WR to target), but he's also arguably the team's second-best player overall. Adams led the NFL in receiving TDs (18) and receiving yards per game (98.1) last season and finished sixth on the NFL's "Top 100" rankings.
The only Packer to finish above Adams was, of course, Rodgers himself.
However, despite the immense amount of success that Adams has experienced since debuting in Green Bay, it appears the 28-year-old isn't fully committed to the team's future.
Davante Adams says there's 'no chance' he signs a contract extension before Week 1
Adams is a pending free agent — a fact that most NFL fans have overlooked amidst all the Rodgers controversy and drama. The Packers' star wide receiver is on the final year of a four-year/$58 million deal he signed back in 2018.
Thus far, little-to-no progress has been made regarding another extension.
Obviously, keeping Adams around for the foreseeable future is crucial for the Packers. He's the focal point of their offense and is seemingly getting better as the years go by. Without him and his elite route running talents on the outside, it's hard to imagine what the Packers' offense will look like moving forward.
Adams understands the immense value that he carries in Green Bay. However, he also understands the immense value he would carry as a free agent on the open market. A long line of NFL teams will be willing to meet his contract demands should Adams test the free agency waters in the offseason.
Aaron Rodgers plays a role in all of this
As things currently stand, reports are suggesting that the main hurdle to an Adams extension is money-related. However, one has to wonder how much this past offseason's drama with Rodgers is affecting things.
Rodgers and Green Bay were at each other's throats all summer long. Many were unsure if the future Hall of Famer would be returning to the Packers this offseason. The two sides ultimately reached an agreement, but not before reworking Rodgers' contract around a bit.
Rodgers has an opt-out clause in his contract after this season, and the general expectation is that he won't be returning to Green Bay in 2022.
Adams has a well-documented positive relationship with his quarterback. This past summer, the star WR even skipped OTAs alongside Rodgers as a sign of support for the disgruntled QB.
Adams understanding that Rodgers won't be with the Packers next season could be why he refuses to sign an extension.
No Davante Adams in 2022 spells trouble for Jordan Love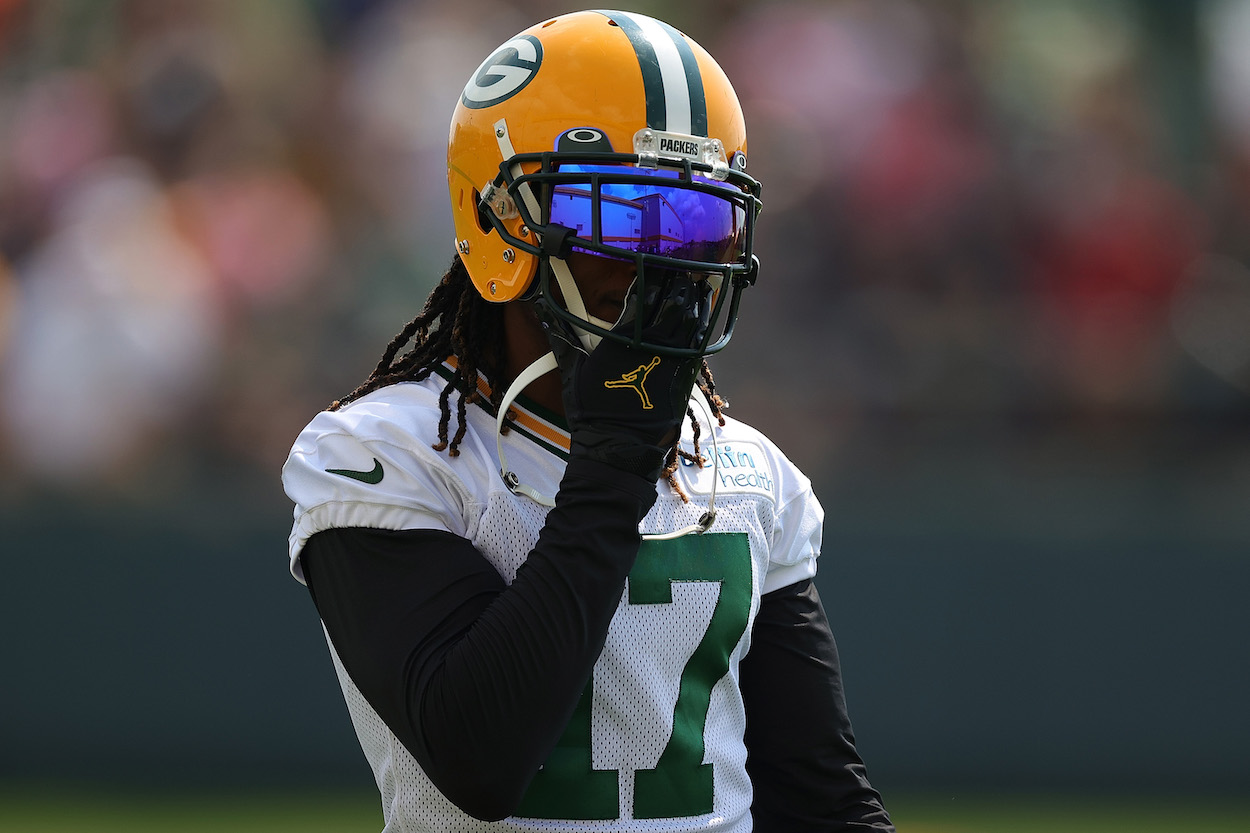 Barring something unforeseen happening, Jordan Love will be the Packers' starting quarterback in 2022. Love was a first-round pick last year and has shown flashes of elite potential during preseason and training camp.
While the Packers reportedly believe Love has franchise QB-type potential, the lack of a true WR1 (Adams) moving forward will seriously stunt his growth. Very few young quarterbacks can survive in the NFL without at least one dominant pass-catcher to lean on.
The Packers can always draft/sign a new WR1 next offseason, but it'd be near impossible to acquire someone of Adams' caliber. The Packers need to lock him up long-term if they want Love's transition period into a starting QB to be successful.
All stats courtesy of Pro Football Reference.