David Bakhtiari: Green Bay Packers Would Be Wise to Get All-Pro LT Some Snaps Against Detroit Lions
All-Pro left tackle David Bakhtiari has not played a snap for the Green Bay Packers this season. He hasn't taken part in an NFL football game in over a year, thanks to an ACL injury he suffered in practice back in late December of 2020.
The Packers have clinched both the NFC North as well as the No. 1 overall seed in the NFC playoffs, and they now are looking at a rather meaningless game against the Detroit Lions to end the season.
Bakhtiari, according to head coach Matt LaFleur, might be able to play, and all of a sudden this contest becomes much more meaningful for Green Bay.
The Green Bay Packers would like to play David Bakhtiari against the Detroit Lions
We know that LaFleur is going to play his starters against Detroit, at least at the beginning. The Packers are the only team in the NFC that has a bye in the playoffs, which means that if LaFleur was to rest the No. 1 unit, they'd be looking at three weeks between meaningful action. He doesn't want that, and it's worth noting that Aaron Rodgers wants to play as well.
Whether or not playing Rodgers is wise or not can be argued, but it's a decision that may end up taking a back seat to whether or not LaFleur plays Bakhtiari.
For what it's worth, he told the media that he would like to see the two-time All-Pro out there when the Packers take on the Lions at Ford Field this Sunday.
"Here's a guy who hasn't played in over a year. Would we love to see him out there? Absolutely," LaFleur said, via ESPN. "But I want to make sure and we want to make sure that he's in the right mindset first and foremost but also that he can protect himself and he's fully functional. He's coming off a big injury. We just want to make sure everything's 100% or as close as it can be to 100% before we put him out there."
Bakhtiari hasn't played NFL football since December of 2020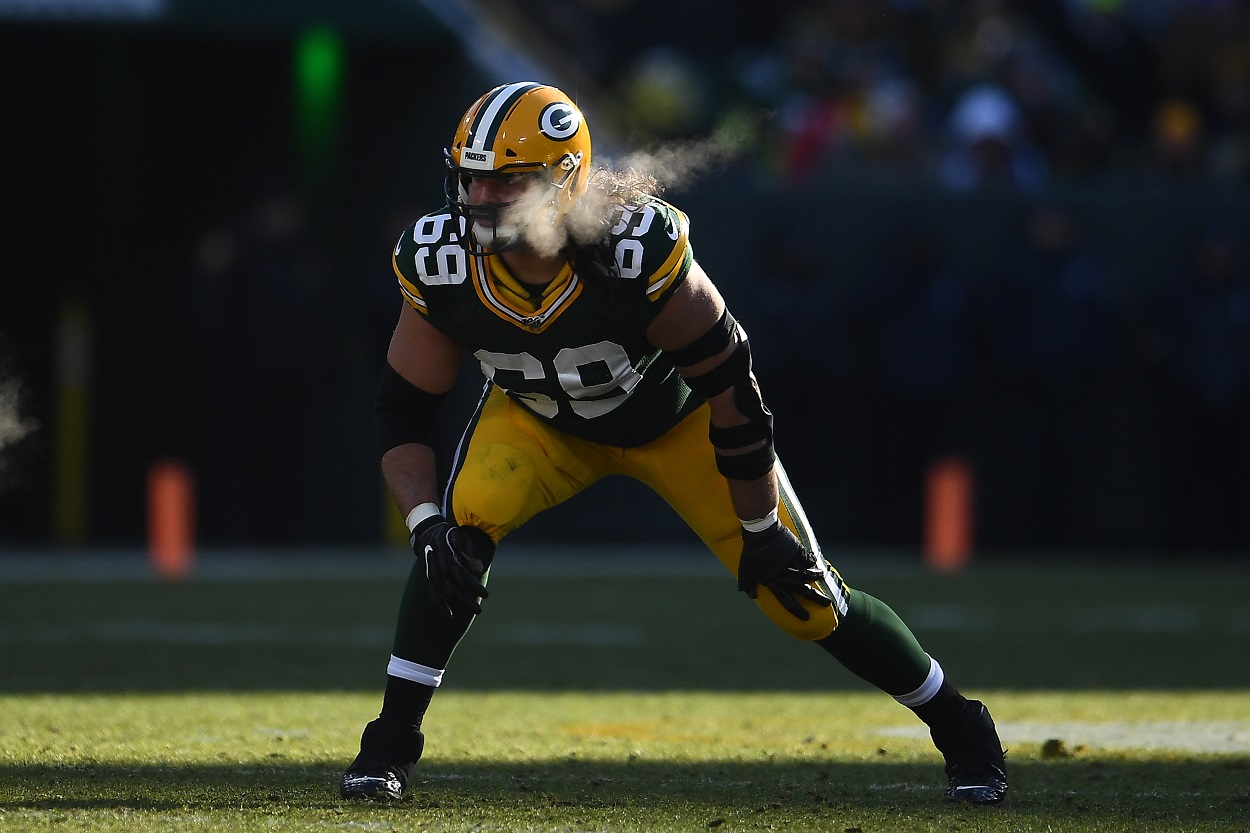 LaFleur pointed out the elephant in the room regarding Bakhtiari's knee injury. He hasn't played meaningful football in a very long time.
He's been off the PUP list since about midway through the season, and he has practiced with the team (on and off) since being activated. With that said, he hasn't actually played against an opponent since Dec. 27, 2020, when the Packers beat the Tennesee Titans.
He suffered a significant left knee injury, and it's taken much longer than expected to heal. Keep in mind, not only did he have the knee reconstructed back in January after the initial injury, but he underwent arthroscopic surgery in late November to clean things up. This was after he was activated to the 53-man roster.
This has been a slow recovery process for Bakhtiari, but he and the Packers are clearly doing their due diligence so that when he comes back, he'll be 100% good to go.
It sounds like he's right about at that point. Now the question is this: Do the Packers give him a few more weeks of rest and then unleash him in the playoffs? Or do they get him get a tune-up game against the Lions?
It sounds like LaFleur has his preference, but is he right?
Why the Packers would be wise to get Bakhtiari some reps against Detroit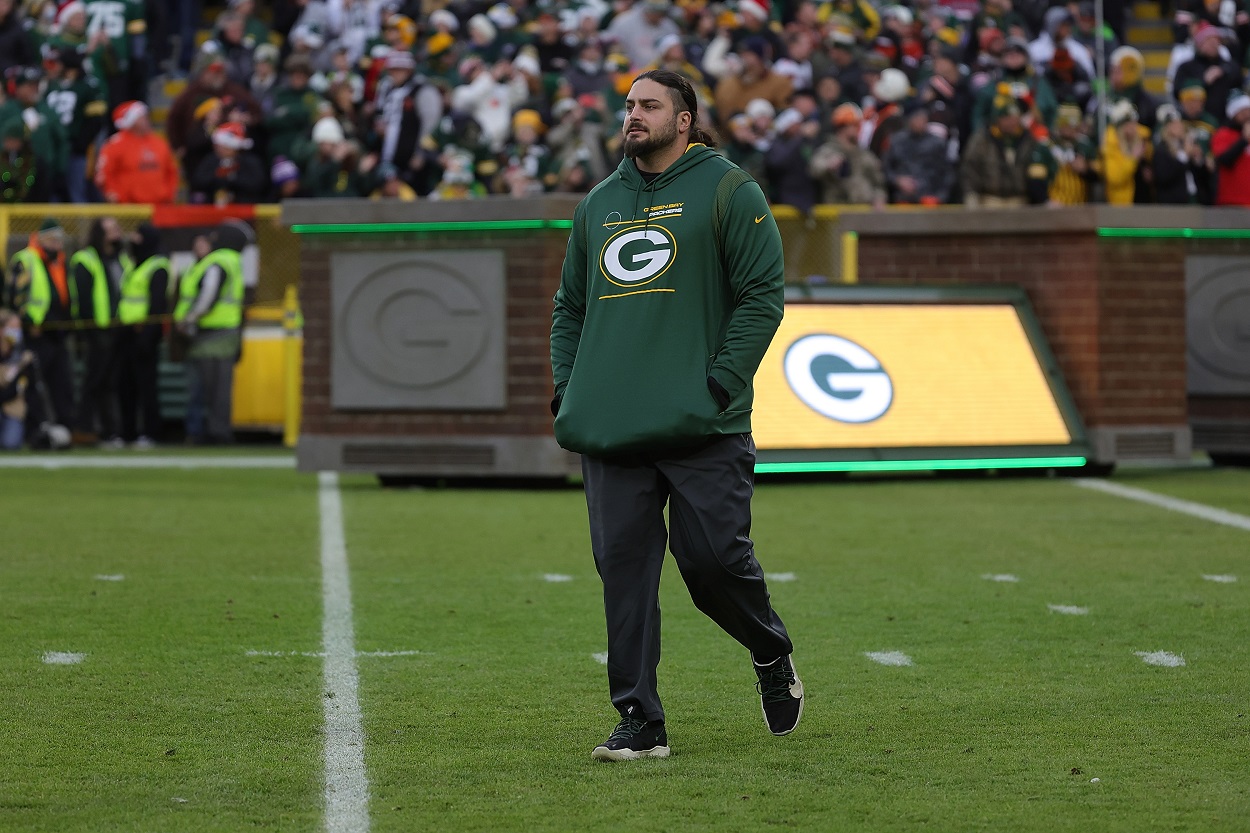 It's been no secret that the Packers have wanted to get Bakhtiari back in time for the playoffs, but there's no sense in having his first live-action come in the biggest games of the season.
Whether or not the Packers beat the Lions in Week 18 is irrelevant. Sure, LaFleur wants to keep the momentum going, and it sounds like Rodgers is on the same page, but win or lose, they're the first seed, and they've got the bye.
That's not going to change.
This game in Detroit is a glorified scrimmage. And yes, that honest evaluation of the game brings with it questions about whether or not players like Rodgers should play because it's not like he needs the reps. It does also provide a player like Bakhtiari an almost safe space to play, though. Yes, he is a superstar like Rodgers, but Bakhtiari couldn't be in any more of a different position from his quarterback right now.
Rodgers doesn't need the reps, and it's honestly not worth the risk. Bakhtiari, on the other hand, does need the reps, and it's completely worth the risk to see if he can go.
If Bakhtiari can play a quarter or two against Detroit, shake some rust off, and prove both to himself and to the team that the injured knee is old news, that would be a huge development for a Packers team that is gunning for a Super Bowl.
If he goes out against Detroit and realizes that the knee is not yet ready, though, then the Packers are honestly no worse off.
Yosh Nijman is a backup to both Bakhtiari and Elgton Jenkins, but he's proven to be more than serviceable at left tackle, and he's clearly developed some sort of rhythm, having notched six-consecutive starts on Rodgers' blindside.
It's really a high upside proposition for the Packers.
If Bakhtiari gives it a go and realizes that he can be solid in the playoffs, an already solid offensive line (that has been patchwork for much of this season) gets even better. If Bakhtiari realizes he can't give it a go in the playoffs, the Packers have already gotten this far without him, right?
The one thing the Packers won't want is for Bakhtiari to get his first snaps in the postseason. Detroit plays hard, but there's a big difference between going up against a Lions defense that's third-worst in the league in terms of sacks compared to, for example, a Saints defense that features Cameron Jordan.
If Bakhtiari is going to take his lumps, or worse, it's best for it to happen in a meaningless game against the Lions rather than in the second round of the playoffs.
Stats courtesy of ESPN and Pro Football Reference.