David Culley's Repeated Miserable Outings Should Have the Texans Considering a Rare and Risky Response
Article Highlights:
The Houston Texans need to strongly consider firing head coach David Culley after one season
The Texans are 2-10 and have been outscored 323-164 amid another woeful campaign
Recent history hasn't been kind to head coaches fired after a single season
The Houston Texans knew they were in for a rough ride when it became clear Deshaun Watson wouldn't play a down for them in 2021. However, the lack of their Pro Bowl quarterback shouldn't be an excuse for what we witnessed over the season's first three months.
Houston dropped to 2-10 after a 31-0 loss at home to Jonathan Taylor and the Indianapolis Colts on Sunday, Dec. 5. The woeful Texans are already guaranteed to finish with a losing record for the second straight year, which shouldn't surprise anyone who has been forced to sit through their games. Or worse, anyone who has willingly watched their games.
Changes need to happen in Houston, and unfortunately for rookie head coach David Culley, he may get the dreaded pink slip sooner rather than later.
The Houston Texans need to strongly consider firing David Culley after one season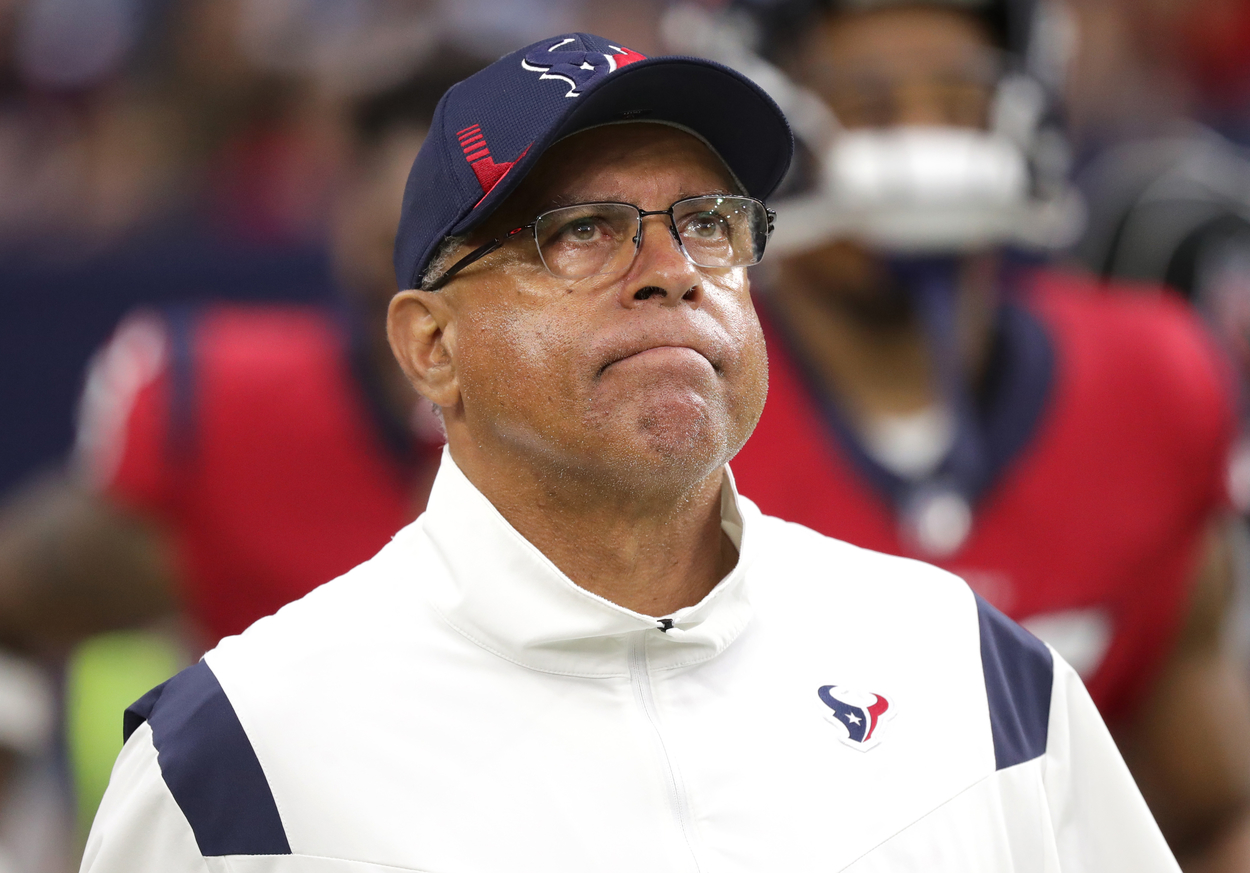 When the 2020 NFL season ended, the Texans interviewed 10 candidates, including former Detroit Lions head coach Jim Caldwell and Kansas City Chiefs offensive coordinator Eric Bieniemy. The team settled on Culley, who, although he'd been coaching since 1978, had never been a head coach at any level.
If Houston cuts Culley loose following the season, Bieniemy and Caldwell should expect to hear their phone rings again. With respect to Culley and the challenging situation he inherited, his seat is rapidly warming up as Black Monday and the end of the NFL's 102nd season nears.
Opponents have outscored the Texans 323-164 this season. Houston has won only one game at home: a 37-21 victory over Trevor Lawrence and the Jacksonville Jaguars in Week 1. Since then, the Texans have lost by 40, 28, 26, and 31 points.
Despite all of that, the Texans somehow beat the AFC South-leading Tennessee Titans on the road in Week 11. However, that shouldn't be enough to save Culley's job, especially when the overall organization needs a reboot. There is no shame in the Texans moving on from Culley and Watson and hiring an experienced head coach, whether it's Caldwell or Doug Pederson, to lead the rebuild.
Recent history hasn't been kind to NFL coaches fired after a single season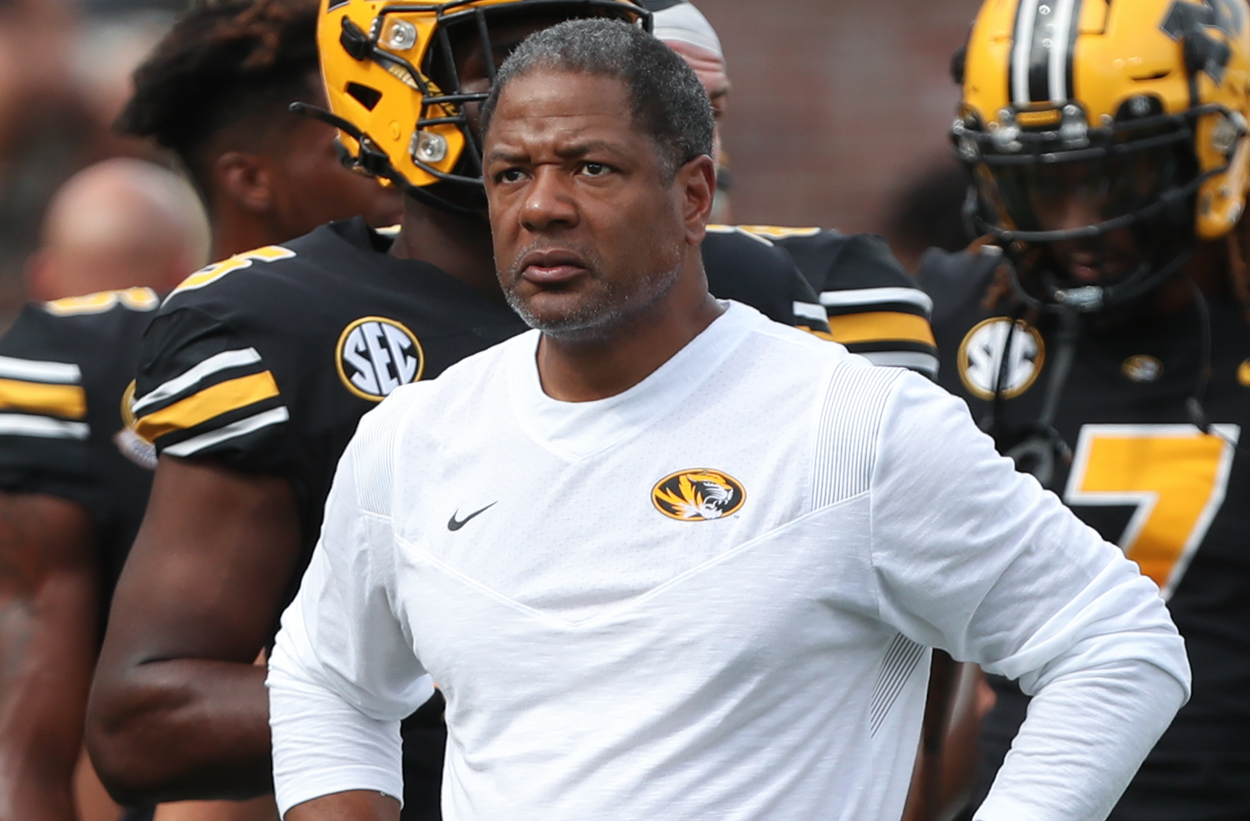 Since the NFL expanded to 32 teams in 2002, 10 head coaches have been fired after a single season. That list does not include former Atlanta Falcons head coach Bobby Petrino, who resigned late in the 2007 campaign to take the same position at the University of Arkansas.
As of December 2021, only two of those 10 — Hue Jackson and Mike Mularkey — earned second chances at being a head coach. The then-Oakland Raiders dismissed Jackson after an 8-8 showing in 2011, in part because of an organizational restructure following the death of owner Al Davis. The Jaguars fired Mularkey, the Buffalo Bills' former head coach, following his 2-14 performance in 2012.
Jackson spent the next few years as an offensive coordinator until the Cleveland Browns hired him following the 2015 season. Although he began his new opportunity by going 1-15, the Browns didn't fire him. Actually, they even kept him following an 0-16 season in 2017.
Cleveland finally ended the experiment and fired Jackson in October 2018. Freddie Kitchens, who became the Browns' full-time head coach in 2019, also only lasted a single season.
As for Mularkey, he became the Titans' interim head coach in 2015 and later earned the full-time job. He finished 20-21 (1-1 in the postseason) with the Titans and agreed to part ways with the organization after losing in the 2017 AFC Divisional Round.
As for the others, Cam Cameron (2007 Miami Dolphins), Rob Chudzinski (2013 Browns), and Steve Wilks (2018 Arizona Cardinals) each returned to being coordinators after being fired. Wilks, who served as Kitchens' defensive coordinator in 2019, now holds that role at the University of Missouri. Jim Tomsula (2015 49ers) worked as a defensive line coach from 2017-20.
Art Shell did not coach again after the Raiders fired him following the 2006 season. Jim L. Mora (the 2009 Seattle Seahawks) and Chip Kelly (the 2016 San Francisco 49ers) each found salvation in college football. Mora went 46-30 at UCLA from 2012-17 and was recently hired as UConn's next head coach. 
Kelly, who went 46-7 as Oregon's head coach from 2009-12, returned to college in 2018 and replaced Mora at UCLA. The veteran head coach is 18-25 and will face North Carolina State in the 2021 Holiday Bowl on Dec. 28.
Culley isn't the only head coach possibly deserving of being one-and-done after this season
Seven NFL teams, including the Texans, hired head coaches this past cycle. As of publication, Culley is one of four who should be on the hot seat right now.
The good news for Dan Campbell is that his Detroit Lions won't become the first 0-17 team in NFL history. Unfortunately for him, he's struggled mightily in his first full season as a head coach. We'll see how much the Lions' Week 13 upset over the Minnesota Vikings will save him in the end.
Former San Francisco 49ers defensive coordinator Robert Saleh inherited the miserable New York Jets and quickly won fans over with his attitude and demeanor. However, the Jets are 3-9 and have the league's worst defense. Jets linebacker C.J. Mosley's recent comments about opponents not respecting the team and Philadelphia Eagles defensive lineman Fletcher Cox laughing at Saleh might not bode well for the rookie head coach.
As for Urban Meyer and the Jacksonville Jaguars … at this point, we'll only know the college football legend is returning for the 2022 season when the Jaguars first take the field — possibly against Culley and the Texans — next September.
Like Sportscasting on Facebook. Follow us on Twitter @sportscasting19.