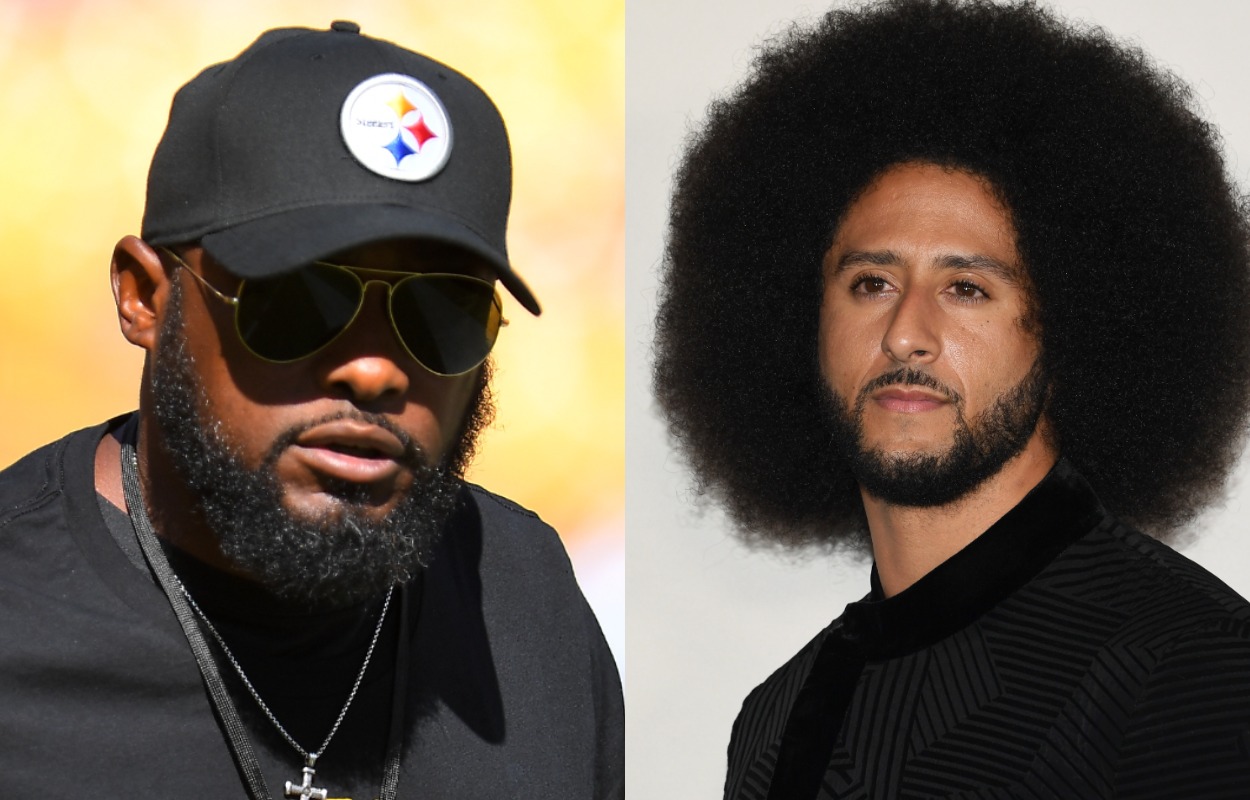 Deadspin's Rob Parker Rips Steelers' Mike Tomlin for Not Signing Colin Kaepernick
Veteran journalist Rob Parker unleashed on Pittsburgh Steelers head coach Mike Tomlin for not signing Colin Kaepernick. Yet, Parker's reasoning has some severe flaws.
Article Highlights:
Deadspin's Rob Parker slammed Pittsburgh Steelers head coach Mike Tomlin for not signing veteran quarterback Colin Kaepernick
Tomlin, one of the NFL's longest-tenured active coaches, hired former Miami Dolphins head coach Brian Flores earlier this year despite the latter's lawsuit against the NFL's hiring practices

Although Parker raised interesting points, the idea that Tomlin should have signed Kaepernick to replace Ben Roethlisberger is outright ridiculous
April 1, 2021 marked 1,916 days since former San Francisco 49ers quarterback Colin Kaepernick last stepped on an NFL field. Barring anything unprecedented in the coming months, it appears likely that the 2012 NFC champion will reach an even 2,000 days and counting.
Media critics and Twitter users have spent the last five years constantly wondering why no team, even those with decimated quarterback rooms, have signed Kaepernick or even brought him in for a workout. The latest NFL figure to warrant blame for not adding the Nevada product to his quarterback room? Pittsburgh Steelers head coach Mike Tomlin, who has a, shall we say, curious history when it comes to the veteran quarterback's prolonged free agency.
Deadspin's Rob Parker ripped Mike Tomlin for not signing Colin Kaepernick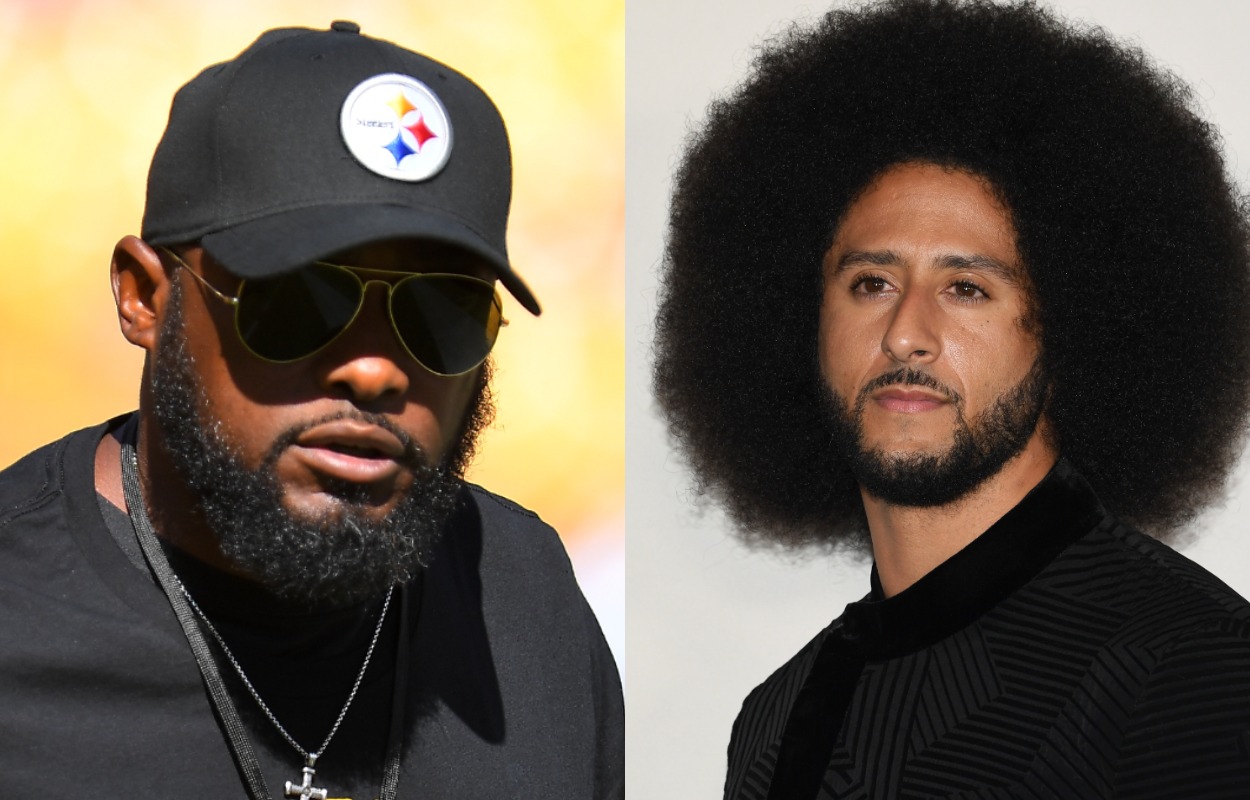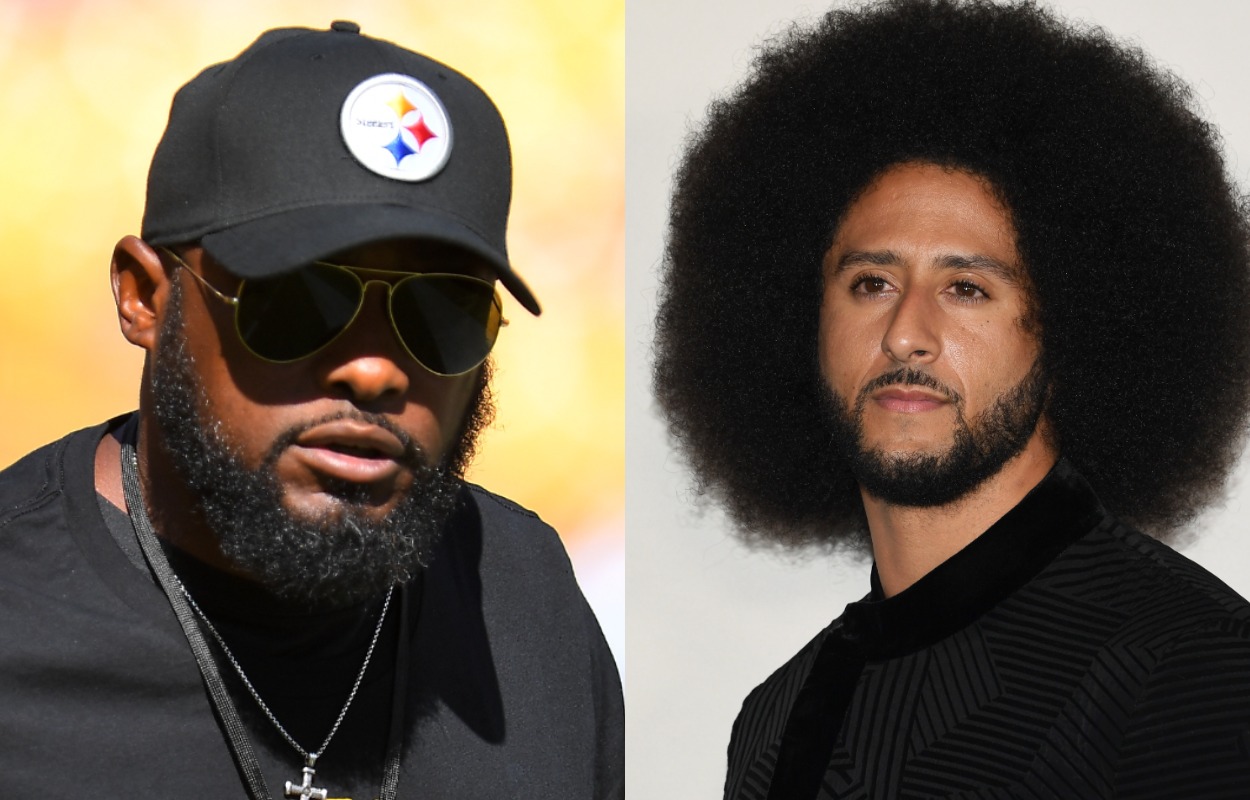 Deadspin's Rob Parker wasn't in a joking mood when he published a column on April 1, one which blasted Tomlin for never signing Kaepernick. The 2011 second-round pick opted out of his contract with the 49ers in March 2017 and has not played in any professional league in that time.
At first glance, the idea of Tomlin and the Steelers signing Kaepernick might not make much sense. Why would Pittsburgh have signed the veteran signal-caller at any point within the last five years when the franchise had Ben Roethlisberger under contract and, at least for most of the time, still playing at a high level?
That question, according to Parker, has less to do with Roethlisberger and more to do with Brian Flores. Less than two weeks before Super Bowl 56, Flores filed a lawsuit accusing the NFL of against the NFL and its 32 teams for conducting "sham interviews" and discriminatory practices against minority coaching candidates. Nonetheless, Tomlin hired the former Miami Dolphins coach as a senior defensive assistant and linebackers coach in February.
Although Parker called Tomlin's decision to hire Flores an "incredible gesture," he also openly wondered why the Super Bowl 43 champion didn't do the same thing for Kaepernick.
"Tomlin was a winning coach with clout and a ring. He worked for a team that historically has gone against the grain and been open to new ideas. Tomlin and Kaepernick are fraternity brothers. Sounded like the perfect scenario. Instead, Tomlin looked the other way, turned his back on a man who will ultimately have a bigger impact on the world than a short-sighted coach."

Rob Parker
Parker wrote he felt the impact of the Steelers potentially signing Kaepernick would have been "huge and just."
"After all, Kaepernick's only crime was that he cared for others and staged a personal, silent protest," Parker said.
Parker did raise some interesting points about Tomlin's intriguing history with Kaepernick
Typically, most coaches and front-office personnel have dodged the Kaepernick question in recent years. Whenever someone is asked if the team has considered signing Kaepernick or bringing him in for a workout, the answer is often along the lines of, "we're moving forward with who's on the roster right now." Seattle Seahawks head coach Pete Carroll recently told reporters he believes Kaepernick deserves another opportunity but doesn't think it will be with the Super Bowl 48 champions.
Interestingly, Tomlin has been slightly more open in his desire to seemingly keep Kaepernick far away from the Black and Yellow.
Although the sports world wouldn't stop discussing Kaepernick's national anthem protests in 2016, those in Pittsburgh got no answers from Tomlin. According to ESPN's Jeremy Fowler, the veteran head coach said he had no comment, a far cry from the likes of Roethlisberger and Steelers offensive tackle Alejandro Villanueva, each of whom believed the then-49ers quarterback should have stood for the anthem.
Three years later, Kaepernick held a workout in November 2019 to work out in front of interested NFL teams. The Steelers were among the seven franchises that sent no coaches, scouts, or front-office personnel to the quarterback's workout in November 2019.
According to PennLive, Tomlin cited the short week — Pittsburgh played against the Cleveland Browns on Thursday Night Football only days earlier — and complications between Kaepernick and the NFL as reasons why Pittsburgh didn't attend the event. The NFL declined to allow Kaepernick's camp to film the workout, and the quarterback refused to sign a liability waiver. As a result, he held the event at a local high school instead of the Atlanta Falcons' training facility.
"I'm not commenting on our intended plans regarding free agency or who we choose to work out, how we choose to participate," Tomlin said. "That's just a matter of general policy for us. The Kaepernick case is no different."
At the time, the Steelers were without Roethlisberger, who missed most of the 2019 season with an elbow injury.
The idea the Steelers should have signed Kaepernick as Roethlisberger's potential successor is ridiculous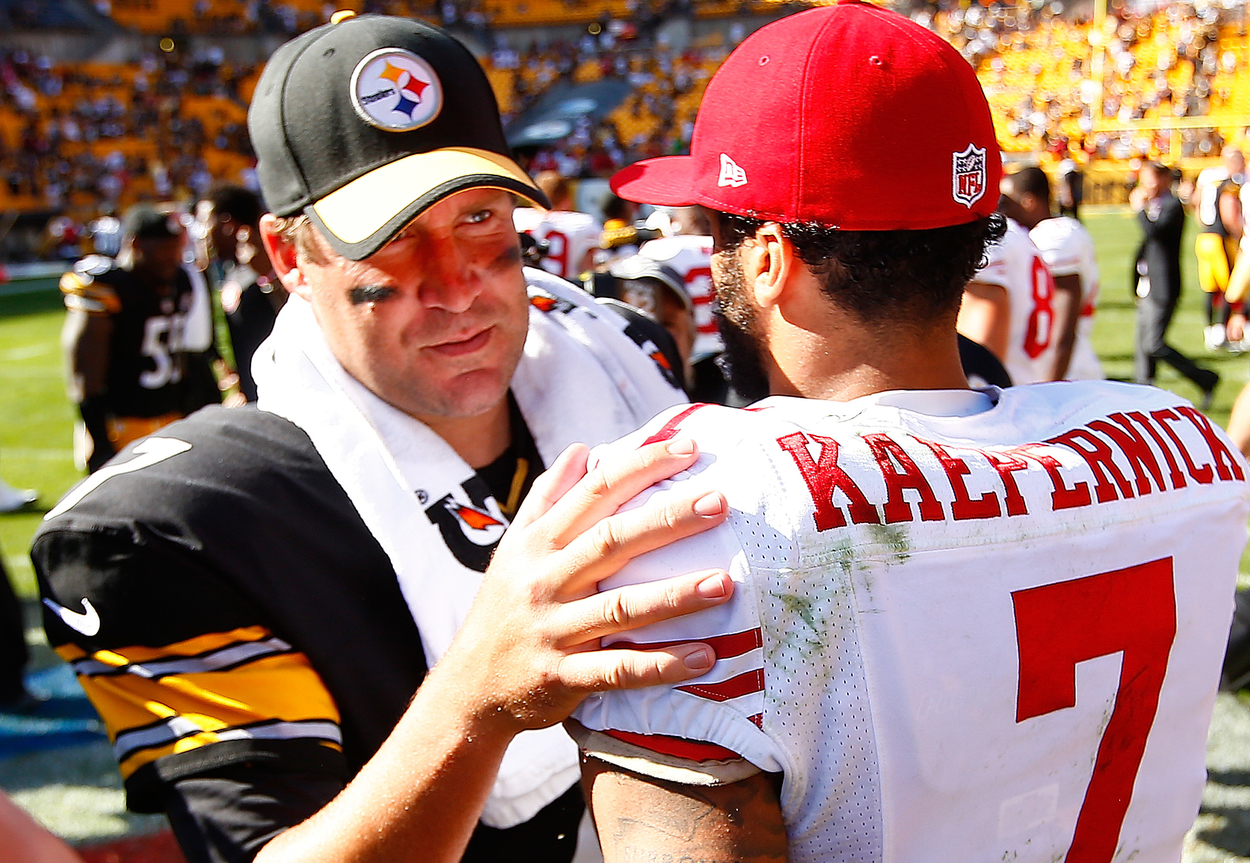 Sports media pundits and social media users have insisted for years that a team should sign Kaepernick to start, not to be a backup. EA Sports' Madden NFL 22 even gave him an 81 overall rating last year, which was tied for the 14th-highest rating among quarterbacks at launch.
Interestingly, Parker had another idea. He believed the Steelers should have signed Kaepernick at some point and put him in a position to succeed Roethlisberger when the two-time Super Bowl champion retired.
Why would the Steelers — or Kaepernick, for that matter — have even considered that route?
Kaepernick was an established quarterback when he hit free agency in 2017. Those are not the players who sit on the bench for 2-3 years and wait for the current starter to retire. Think about Jameis Winston, who sat behind Drew Brees for a year on the New Orleans Saints. Had Brees returned for the 2021 season, Winston may very well have decided to sign elsewhere.
There is no sense in revising history here. Roethlisberger wasn't retiring in 2018, and he wasn't retiring after the 2019 season. There would have been no sense in signing Kaepernick at that time and asking him to spend his early 30s waiting for Big Ben to hang up his cleats.
Kaepernick turns 35 in November and hasn't played in five years. Why are we still talking about him? The Steelers, along with the rest of the NFL, moved on from Kaepernick a long time ago. It's time for the press and social media to join them; clicks and retweets be damned.
Like Sportscasting on Facebook. Follow us on Twitter @sportscasting19.