DeAndre Ayton Is the Reason Why the FBI Caught Arizona's Sean Miller
It's not super uncommon for athletes to be involved in crimes. They're human, after all, and being high-profile people means they get more attention. That's why few were surprised to learn that the FBI wiretapped Arizona Wildcat coach Sean Miller. No one expected one major twist, however. And it ties this case into another scandal plaguing the NCAA
Sean Miller was caught planning to bribe players
Just three short years ago, Sean Miller was the third highest-paid college basketball coach in the country. He had a lot going for him, and it looked like things were only getting better. That all changed in 2018 when the FBI decided to place a wiretap on his phone, reports CBS Sports.
Miller was trying to recruit an up-and-coming player, DeAndre Ayton to the Wildcats, and he was willing to shell out $100,000 to make sure it happened. Miller was apparently discussing the upcoming deal with Christian Dawkins.
Dawkins was arrested in September 2017 for being involved in an illegal recruiting scheme. He was apparently a middleman of sorts, wooing potential athletes to specific teams. Miller's conversations with Dawkins doubtless drew the attention of the FBI. 
The scandal didn't die down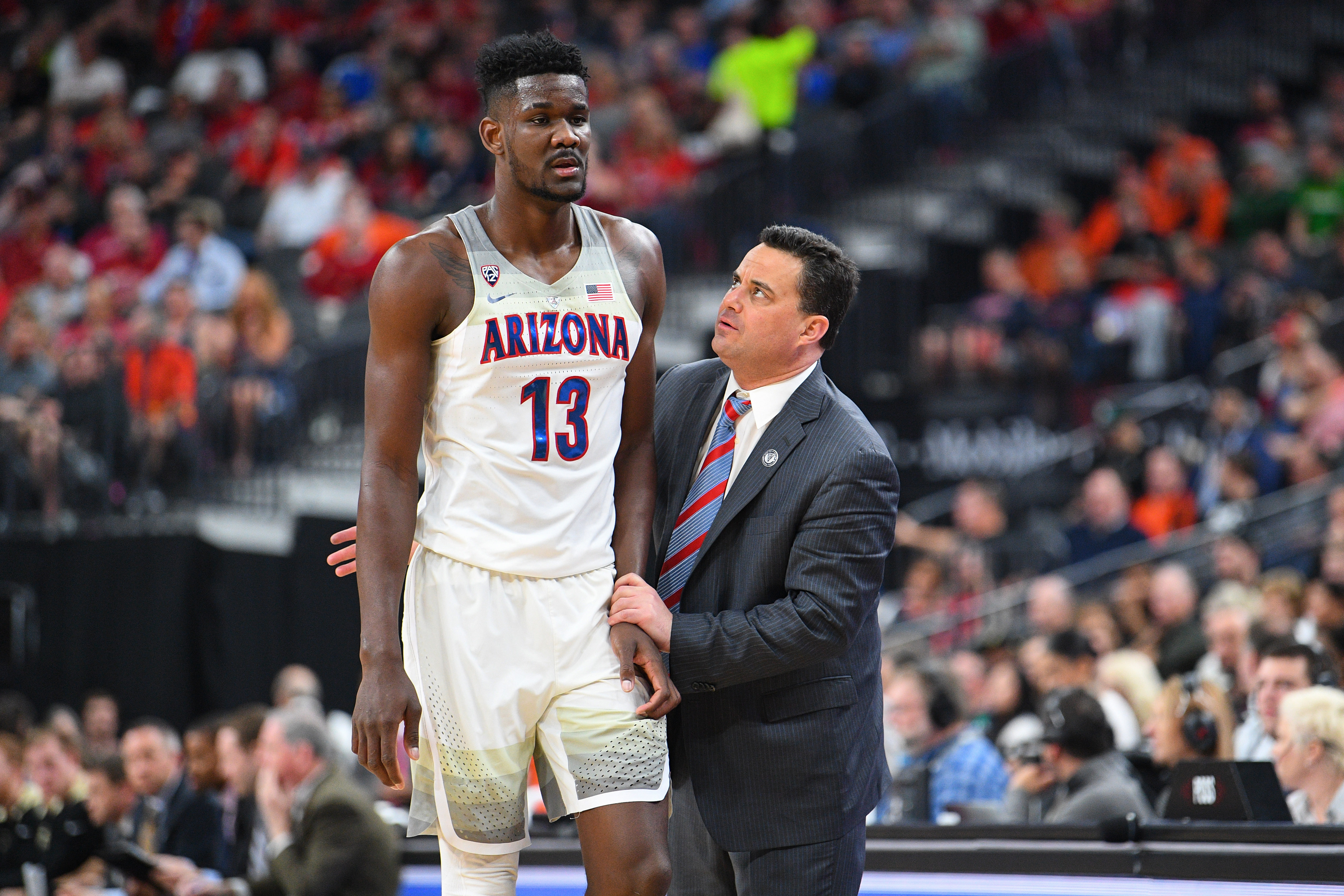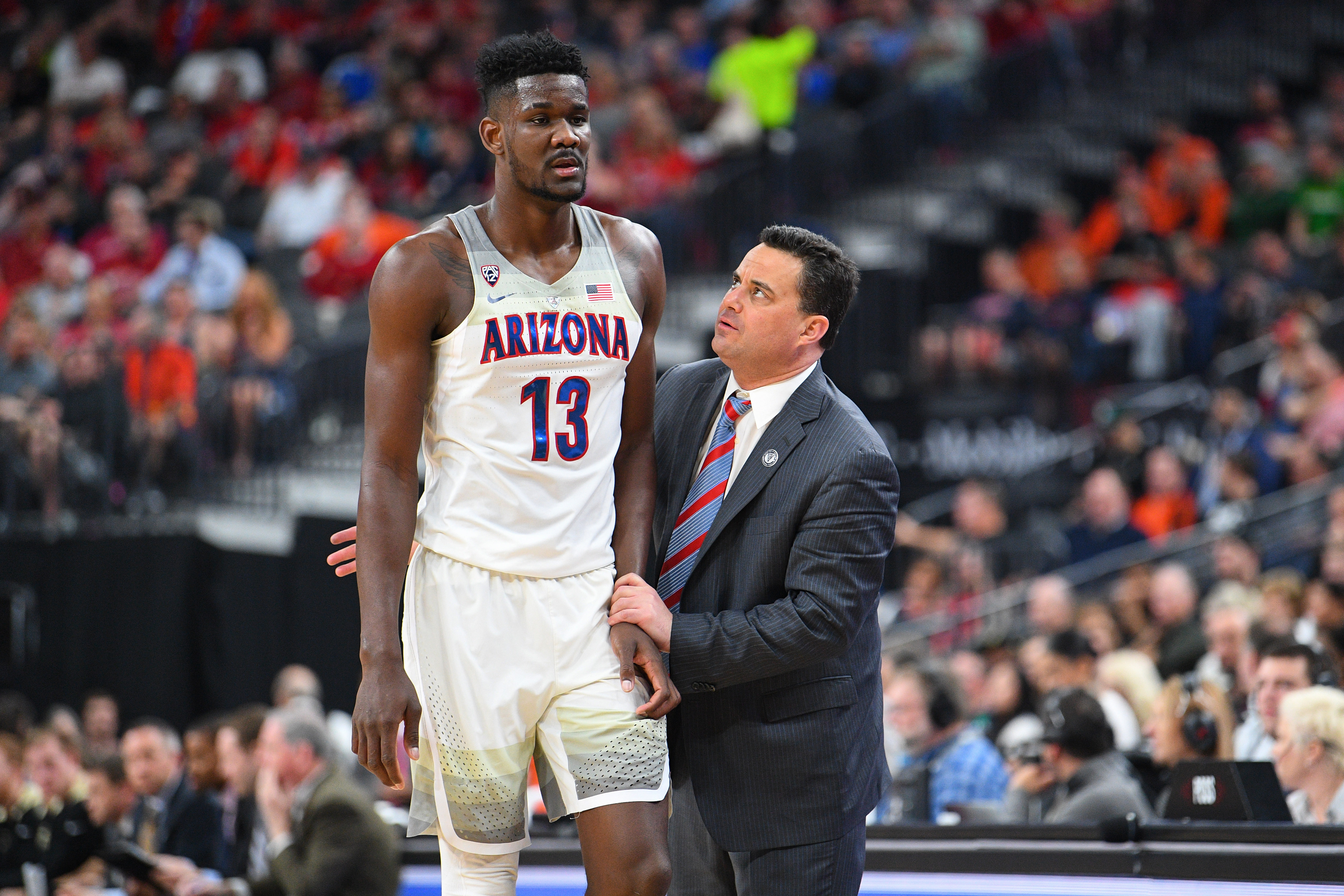 In spite of the fact that Miller was caught on tape, he is still the head coach for the Arizona Wildcats, and Ayton did play for the Wildcats, just as Miller wanted. The only real consequence he has faced up to this point was being held out of one game in 2018. 
Because of Miller's involvement with trying to recruit players by bribing them, Shareef O'Neal, the son of Shaquille O'Neal, decided that Arizona wouldn't be such a great fit for him after all. Even though O'Neal is facing some health problems and can't play, the fact that he refused to play for Arizona made headlines. 
Many thought there might finally be some repercussions after Arizona received a Notice of Allegations from the NCAA that nine charges were being issued, but it appears that is not the case. According to 247Sports, The Arizona Board of Regents has no plans to take action against Miller.
Scandal is rocking the NCAA
While Miller doesn't seem to be facing any consequences, Dawkins and several of his cohorts did. According to the New York Post, he was recently sentenced to a year and a day in prison. He reportedly sobbed and said that it was definitely not worth it.
Lamont Evans is also going to spend some time in prison due to taking bribes. The New York Post reports he is facing three months behind bars. He was found guilty of taking $22,000 in kickbacks while he was coaching at the University of South Carolina and Oklahoma State University. 
There is a worse consequence for Evans, though. Because he is an immigrant from Barbados, he might be facing deportation. That is unclear at this point, but it is something that his lawyer fears. Chuck Person, who pleaded guilty to taking bribes, did not face jail time. According to the New York Post, the judge stated, "I do disagree that these crimes were the result of Mr. Person's insatiable greed."
The NCAA has not been shy in admitting that there are some issues within its ranks and is taking action to rectify this. It has recently created a new Independent Investigation Unit that will reportedly benefit athletes. What this means for the future is unclear, but it's a step in the right direction.