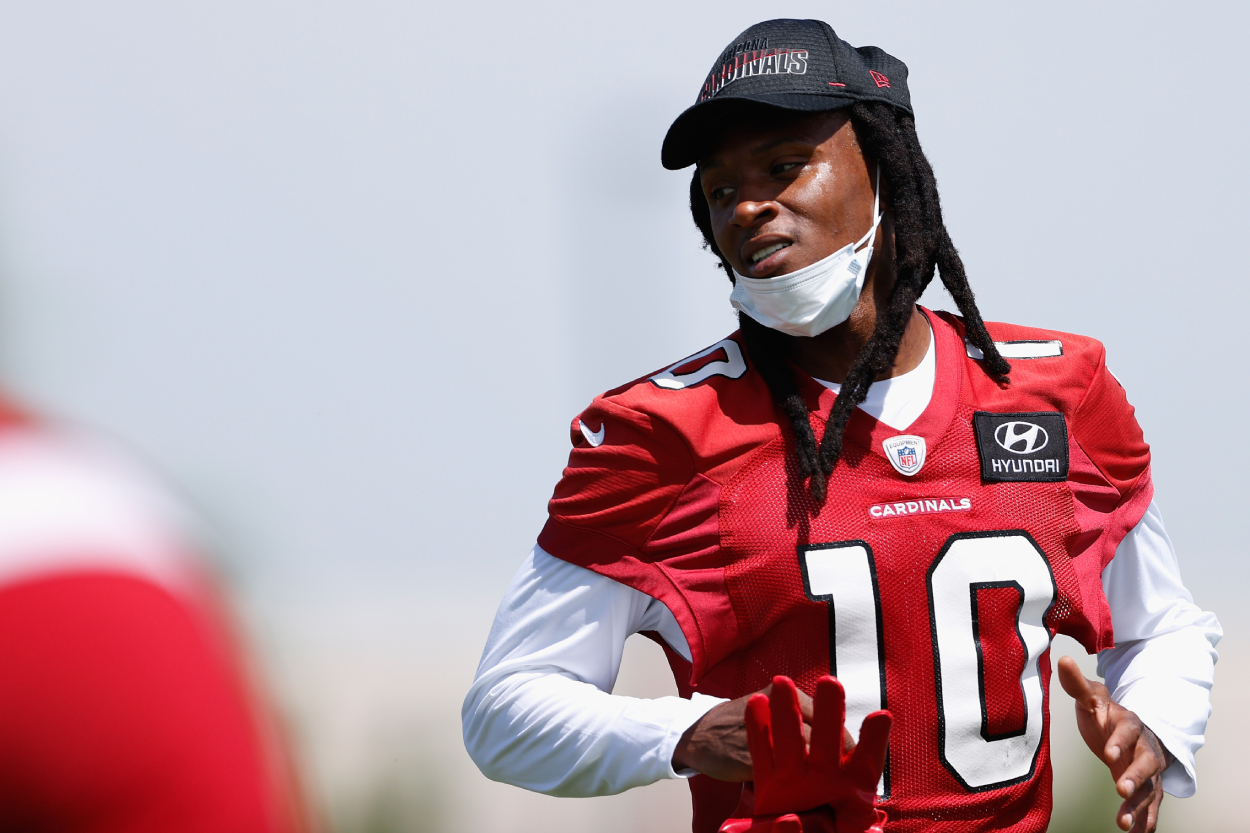 DeAndre Hopkins Appears to Be Using Instagram to Try and Recruit Former All-Pro Stephon Gilmore to the Cardinals: 'Let Him Know It's Love'
The Arizona Cardinals have added former All-Pro stars like DeAndre Hopkins and J.J. Watt, as well as former Pro Bowl wide receiver A.J. Green. However, could they trade for another big-time star like New England Patriots cornerback and 2019 Defensive Player of the Year, Stephon Gilmore, who needs a new contract?
While Aaron Rodgers is grabbing most of the headlines right now, there is another big situation flying under the radar in the NFL: Stephon Gilmore appears to want a new contract with the New England Patriots.
Gilmore, the 2019 NFL Defensive Player of the Year, is not at mandatory minicamp with the Patriots, and it most likely has something to do with his contract, as he's entering the final year of it. However, while the Pats must figure out what to do with Gilmore (either give him a new contract or trade him), other teams appear to be monitoring the situation. Well, at least stars from other teams, as it looks like Arizona Cardinals receiver DeAndre Hopkins is trying to recruit the cornerback.
Stephon Gilmore needs a new contract with the Patriots
Gilmore has yet to show up to Patriots mandatory minicamp, and it doesn't look like he plans to do so, either. Pats head coach Bill Belichick said on Tuesday that he doesn't expect him to be there, per ESPN.
The 2021 season is the final year of Gilmore's five-year, $65 million deal, and he's only supposed to make $7.7 million this upcoming season. While his contract averages at $13 million a year, the Patriots advanced $4.5 million to Gilmore in 2020.
That $13 million per year average, though, is actually not too high compared to the other cornerbacks in the league. It ranks tied for 12th among corners, and Gilmore is much better than the 12th best corner in the NFL; he won Defensive Player of the Year just two seasons ago and has earned three straight Pro Bowl selections.
Jalen Ramsey earns the most per year among corners at $20 million, so it's logical to assume Gilmore wants something in that ballpark.
However, with him turning 31 years old in September, it's unclear whether the Patriots want to sign him to a new deal, which has led to other players trying to recruit his services.
It looks like DeAndre Hopkins is trying to recruit Stephon Gilmore to the Cardinals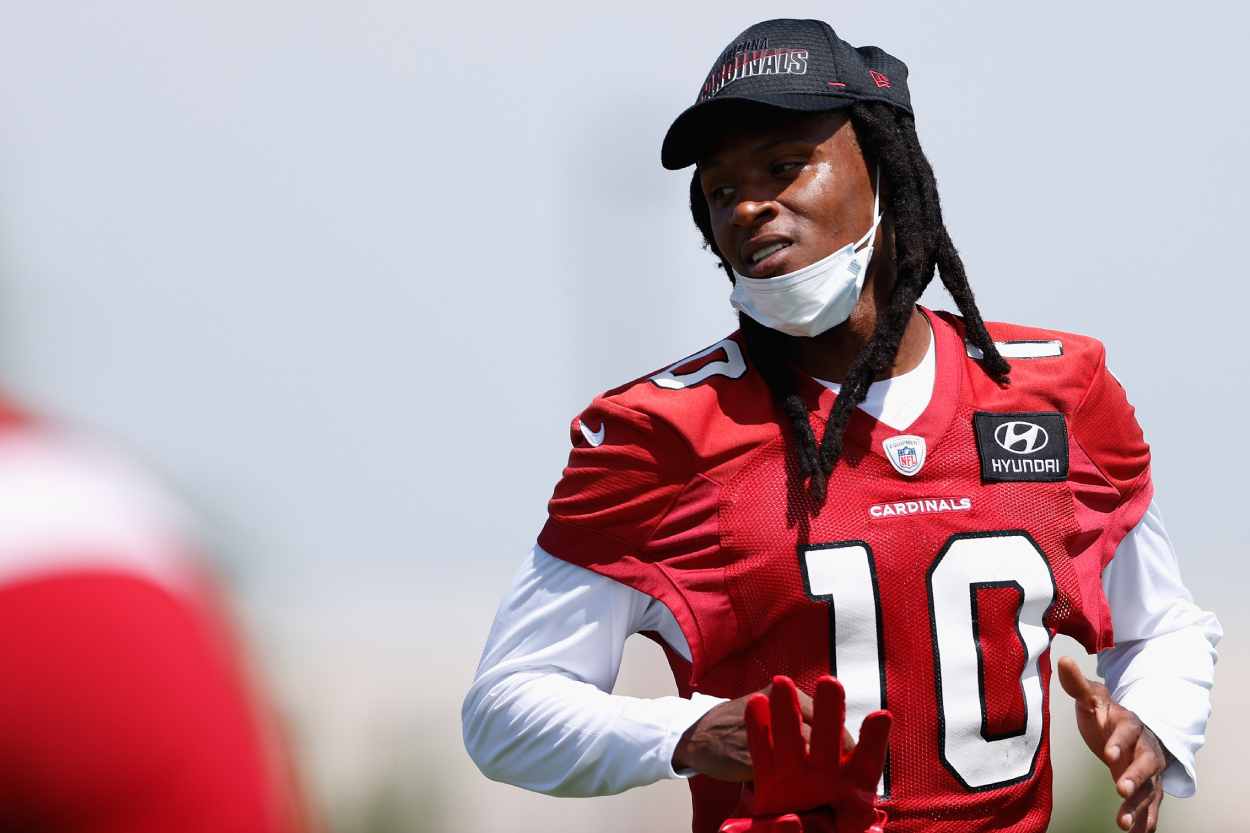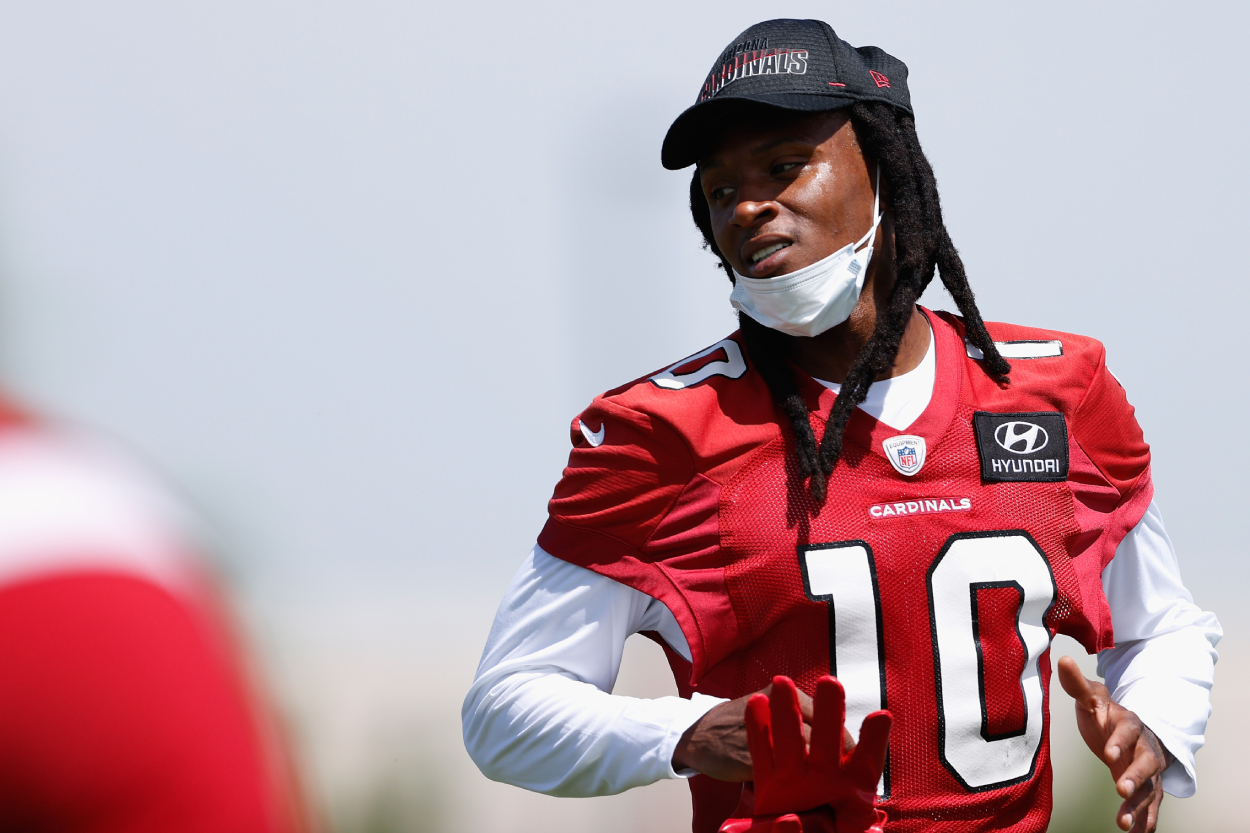 DeAndre Hopkins knows a thing or two about getting traded to the Cardinals. The five-time Pro Bowler and three-time First-Team All-Pro went to Arizona via trade from the Houston Texans during the 2020 offseason.
Now, he appears to be lobbying for Gilmore to try and find a way to the Cardinals as well.
"Best corner in the game from South Carolina [Stephon Gilmore]," Hopkins posted to Instagram, along with a picture of him and Gilmore playing against each other last season. "Let him know it's love Red Sea!"
Jalen Ramsey, the Los Angeles Rams' two-time first-team All-Pro cornerback who has also tried recruiting Gilmore via Twitter, commented on the post, saying, "Don't start this Hop!"
In response, Hopkins said, "Y'all already got a couple hall of fames on defense, let us shine."
Like most teams, the Cardinals would probably have to do a little contract gymnastics to make things work for Gilmore, but they are no strangers to adding former All-Pros in recent years.
The Arizona Cardinals have added multiple former All-Pros and Pro Bowlers
After trading for Hopkins, who earned three consecutive first-team All-Pro selections on the Texans from 2017 through 2019, the Cardinals continued to add former All-Pros/Pro Bowlers this year.
Five-time first-team All-Pro and three-time Defensive Player of the Year J.J. Watt signed with the Cardinals this offseason to help the team's defense. Seven-time Pro Bowl wide receiver A.J. Green also joined the Cardinals in March.
Gilmore, though, would be more of an addition like Hopkins, a player still in his prime, as he just earned Pro Bowl honors in 2020. He would also fill a hole for the team. While they have a guy Malcolm Butler, they lost three-time First-Team All-Pro Patrick Peterson this offseason. Gilmore could fill his place with ease and could help the Cardinals finally make that run to the playoffs, something they haven't done since 2015.
However, the Patriots' intentions with Gilmore are about as clear as a foggy day in the mountains. They could ultimately re-sign him, which would put an end to all this recruiting. If they do decide to trade him, though, the Cardinals would be an interesting destination.
Hopkins would certainly be all for it.
Contract numbers courtesy of Spotrac